And so, now that the European "death wish" has been dealt with, at least temporarily and hopefully for ever, it is time to deal with the other major evil, "complacency".
In one of the most memorable phrases ever written about Celtic, Woods and Campbell in "The Glory And The Dream" say, in the context of the European Cup final of 1970 "the serpent of complacency had entered Paradise".
This phrase shows a commendable knowledge of the Old Testament, and the imagery is striking – Complacency slithers in quietly, no-one notices it – and then suddenly, like a cancer, it destroys everything.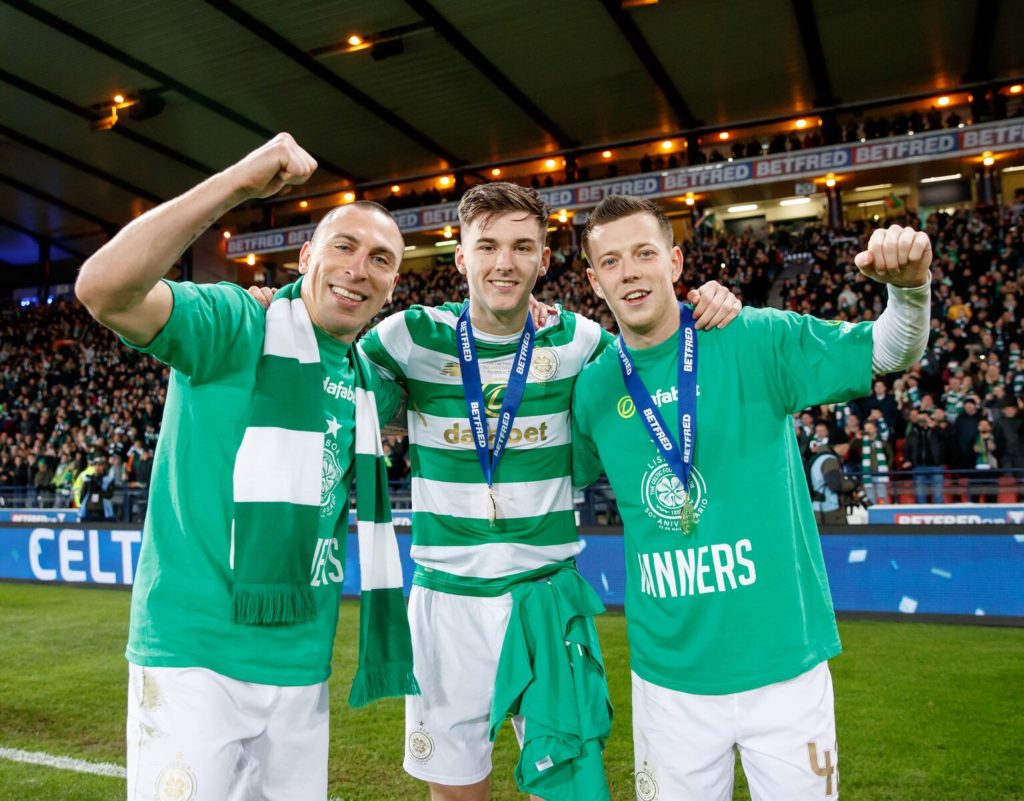 So if the serpent is seen anywhere near Celtic Park, Lennoxtown or even the team bus or the dressing room at Hampden (even as late as half-time!), it must be immediately attacked with sticks until it is dead.
I apologise for upsetting animal rights sympathisers here, but Complacency is a real evil, and like most evils, it is not always obvious.
It comes in the guise of the feeling that Sunday is going to be a great day, not matter how we play. It tells us that we are a far better team than Aberdeen (which is true) that Aberdeen had a dreadful game against Motherwell last Saturday (also true and admitted by Mr McInnes and most supporters) and that therefore we don't have to be bothered too much about what they can do to us.
Yet it was a previous Aberdeen Manager, one Alex Ferguson, who always told his men to assume that they were playing Real Madrid every game. He had a fair amount of success too, I seem to recall.
We must never under-estimate the opposition, for the memory stays fresh in many of us of all those League Cup finals in the 1970s when we did just that.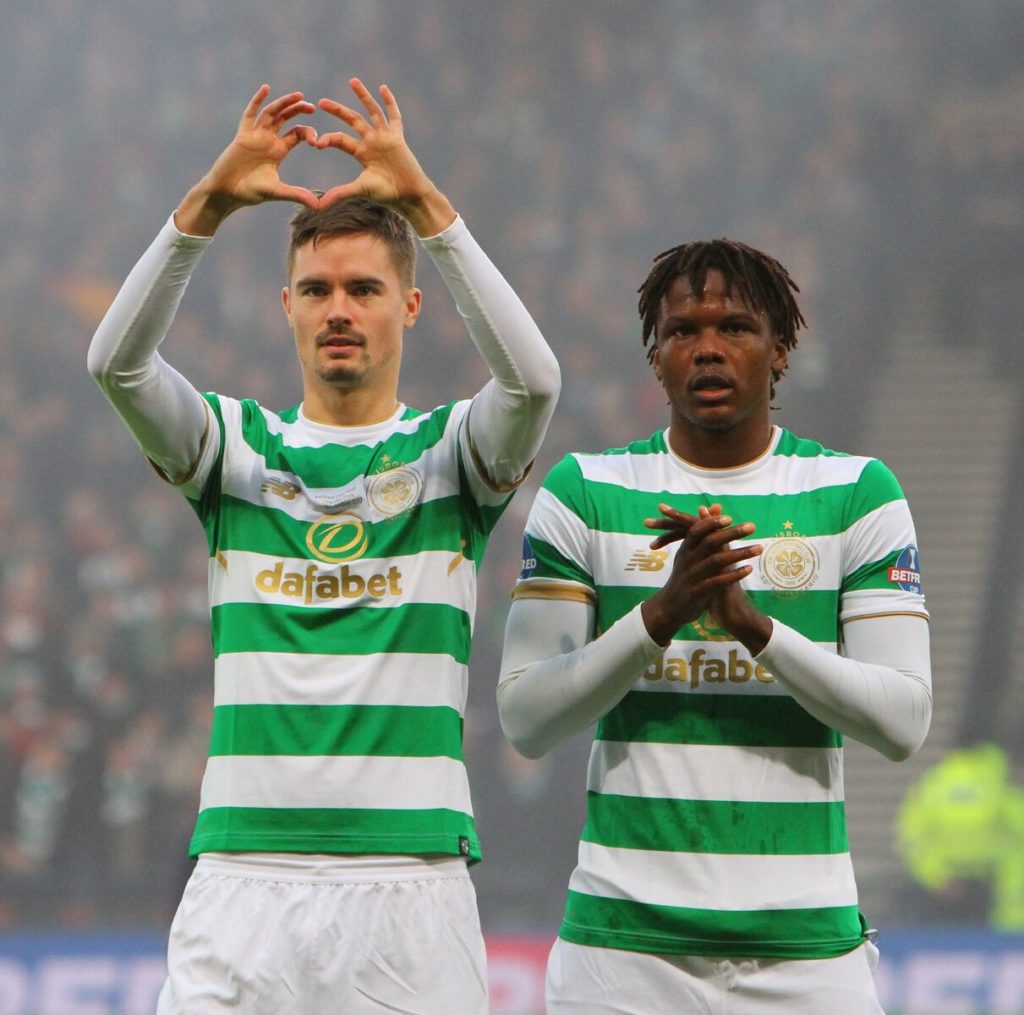 Aberdeen do have some good players – a first rate goalkeeper in Joe Lewis, a tough defender in Shay Logan (who seems to have a "thing" about Celtic), and Lewis Ferguson who for genetic and dynastic reasons will want to do well against Celtic.
And of course we know all about Gary Mackay Steven and Niall McGinn.
There is enough there for us to be concerned about – but I say "concerned" and not "depressed". We have a lot better, but the important thing is "Can they do it on Sunday?".
Cliches like "stepping up to the plate" "turning up" and "doing it on the day" come roaring out like Niagara Falls … but they are a vital part of the footballer's equipment.
I remain confident without being arrogant.
We do have better players, but there must be the motivation, the determination and the professionalism.
Medals and trophies remain important, and the only team at the moment who can beat Celtic are Celtic themselves.
And do we honestly want to see an open-topped bus going up Union Street in Aberdeen bedecked in red, while everyone else sneers about the death of the "treble treble" and tells us that this was "a good result for Scottish football"?
I don't.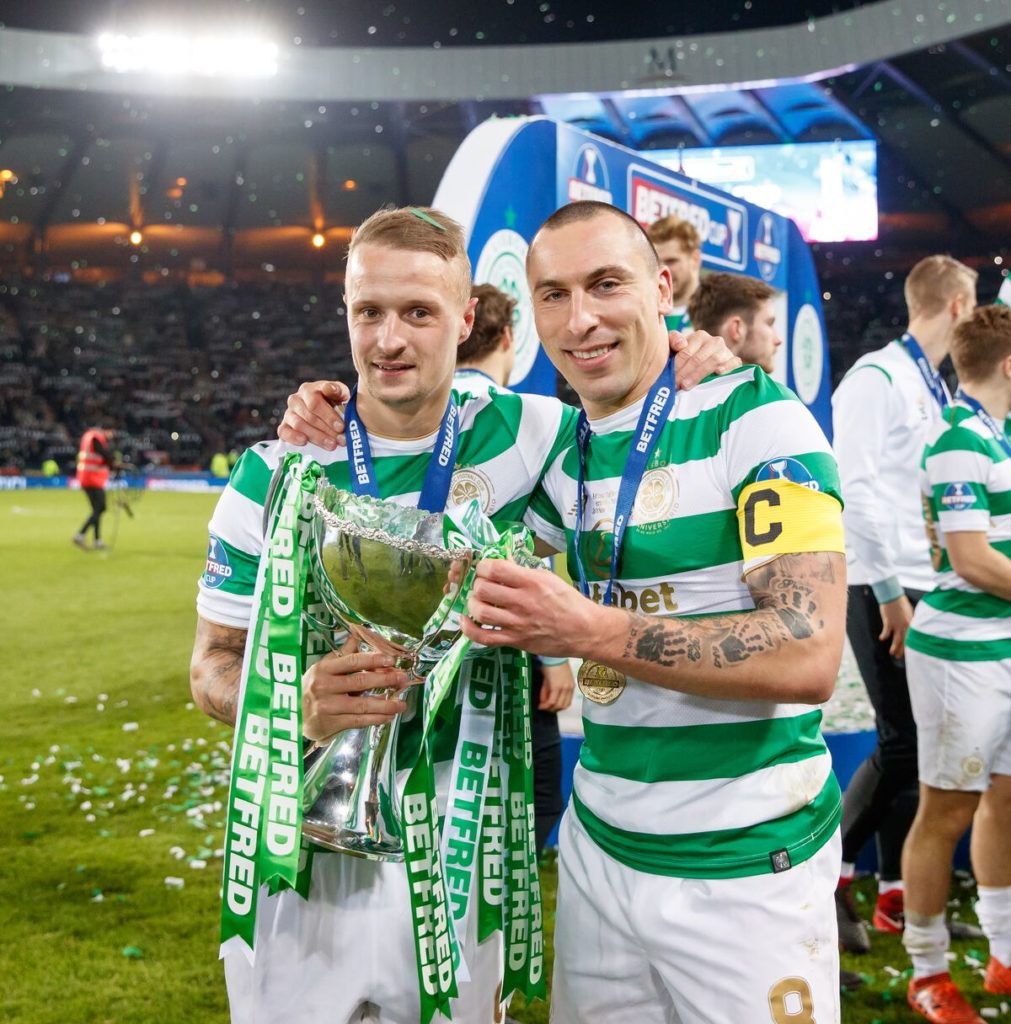 The best sight in Scottish football has always been and will remain the sight of a Celtic team on song, playing fast attractive Jimmy Johnstone and Bobby Lennox type of football, and scoring loads of goals!
I want to see that on Sunday, and I also want to see green and white ribbons on the Scottish League Cup for the 18th time!
No complacency, please, Celtic!
David Potter
Try David's League Cup Quiz and see how you get on…
Also on The Celtic Star…
'Inch Perfect,' Scotty Sinclair's Forrest praise…See HERE.
'The Salzburg game will be a fantastic demonstration of what the Celtic support is about,' Brendan…See HERE.
Celtic's League Cup Wins, No.13: Dion Dublin's one and only medal…See HERE.
Jim Craig – 3-0 to Celtic and the fans went wild with delight…See HERE.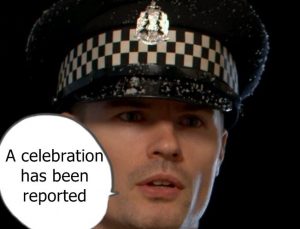 'Victory in Europe: A Celebration has been Reported,' David Potter…See HERE.
Rosenborg 0-1 Celtic: Video, This is the Day, This is the Day that we Win Away…See HERE.