It may not have been pretty. It may well have been a nail-biting and uncomfortable watch, but it is games like tonight's 2-1 win over Hamilton, and the winning mentality that prevailed will see Celtic win titles. Tonight it was almost like they did it from memory.
While Celtic came back from the death, our nearest league challengers showed they lack that mental strength. 'Rangers' evidenced as much surrendering a two goal lead in Aberdeen, while Celtic lost a 90th minute equaliser yet still emerged victorious. On such fine margins dynasties are built.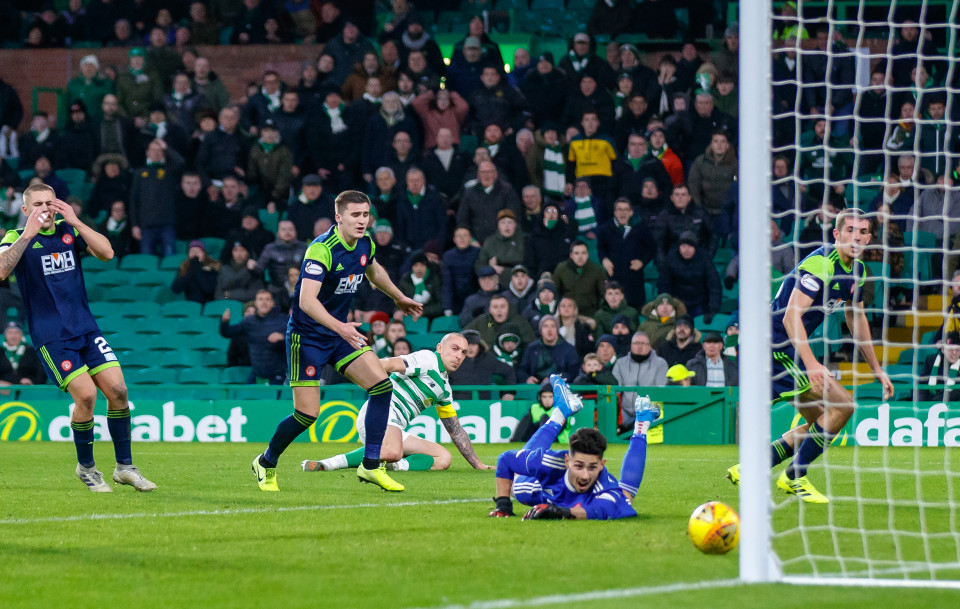 While the Rangers lost not only their momentum but with it a large portion of their inner belief in their capitulation at Pittodrie, Celtic can now turn the screw.
'Rangers' confidence would have been fragile enough, now it's up to Celtic to use the rest of December to shatter their illusions. Starting on Sunday at Hampden.
Celtic have moved two points clear at the top of the Scottish Premiership – but only after a dramatic conclusion to their 2-1 win against Hamilton at Celtic Park.
With Rangers spurning a two-goal advantage at Pittodrie, Celtic side looked perfectly positioned to take advantage after leading for much of the game through Ryan Christie's 20th of the season in the 13th minute, this following a goalkeeping spill from a Morgan shot and Christie pounced. We all expected the goals to flow but it was one of those nights where it didn't quite work out that way.
Marios Ogkmpoe's shock 90th-minute strike looked like snatching a point for Hamilton, only for captain fantastic Scott Brown to net in stoppage-time to secure an 11th consecutive win and put Celtic two points clear at the top of the league.
Scott Brown took on the captain role and drove into the box and netted a 92nd minute winner. A man who never knows when to give up, captaining a side who never know when they are beaten. It really is a fine old balance.
It means Celtic go into Sunday's League Cup final against 'Rangers' having edged ahead of their new rivals in the league title race and more than likely with a psychological advantage.
If Celtic go behind in Sundays final they'll feel they'll come back. If 'Rangers' go ahead they won't believe for a second they will have the game won. Those insecurities will benefit Celtic.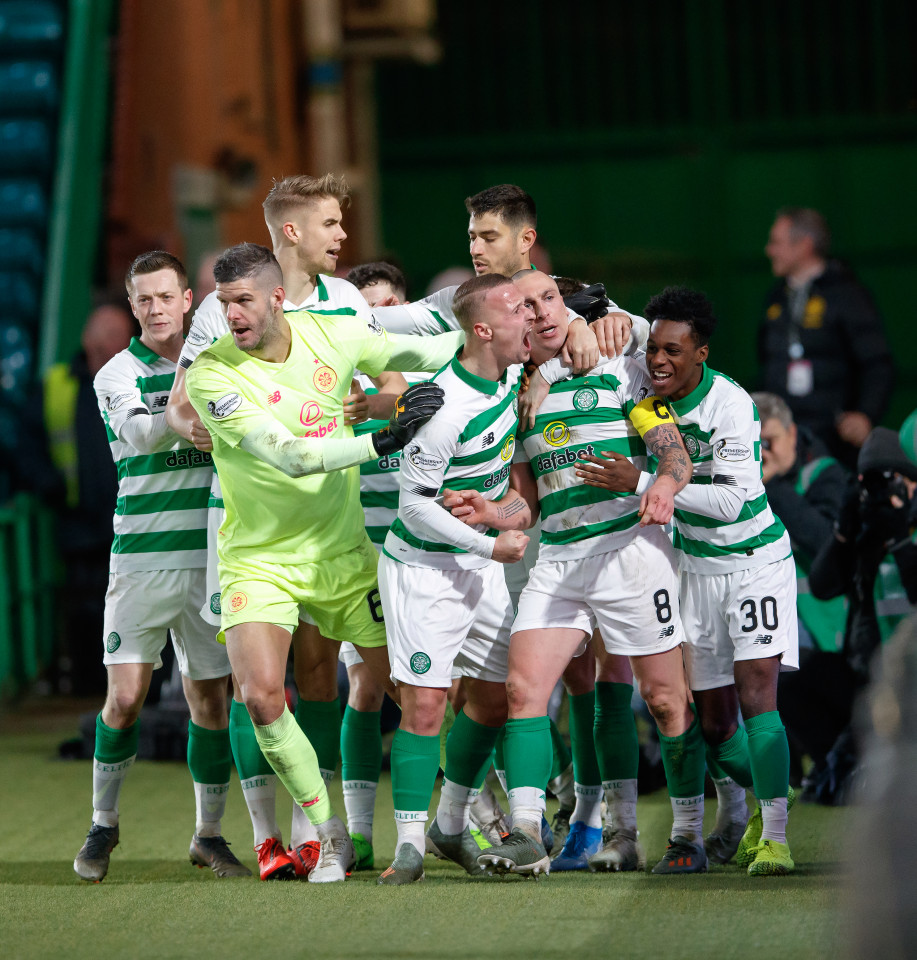 It must be said Brian Rice's Hamilton, left without the draw their efforts possibly deserved. Celtic had 22 shots on goal and only 5 on target it was testament to Rice's side that those stats were fair. With it Hamilton drop to 10th, after a ninth game without a win. If they can transfer tonight's form to other league games relegation needn't be a ghost that haunts them but the transference of that form to the everyday challenge of the Scottish Premiership is for them to address.
As Lenny said when discussing Scott Brown's injury time winner – "Big players make the difference in big games"
He may have been talking about Broony but he could easily add Fraser Forster to that mix. His second half stop when clawing away what looked a certain goal on the line was simply world class and every bit as vital as the captain's goal at the death. His signing is looking every week like a fine insight from Neil Lennon.
Tonight Celtic showed aren't short of big players Lenny spoke of post-match and they have a fine history of winning big games. The reserves of title winning experience shone through at Celtic Park this evening. Those reserves of cup winning experience will also shine brightly at Hampden on Sunday.
It's advantage Celtic and the Rangers know it.
Niall J