Celtic have confirmed a new partnership with Electronic Arts inc, the creators of the EA SPORTS FIFA franchise, with the initial agreement said to last for four years.
Celtic are set to become an exclusive partner with the video game company, both working to create new and exciting 'fan forward' content.
This is exciting news for both the gaming community and the Celtic fan base as it is likely that Paradise will be making an appearance in the new FIFA 23 video game. Rangers have already confirmed that Ibrox will be included in the game. It would be somewhat far-fetched or even perplexing to see Ibrox without the inclusion of Celtic Park. Furthermore, working with a club like Celtic and having access to its fantastic fan base (which was crowned 'The Greatest in the World' in the Fifa 2017 Fan Awards) will surely see some improvements and developments in future video games.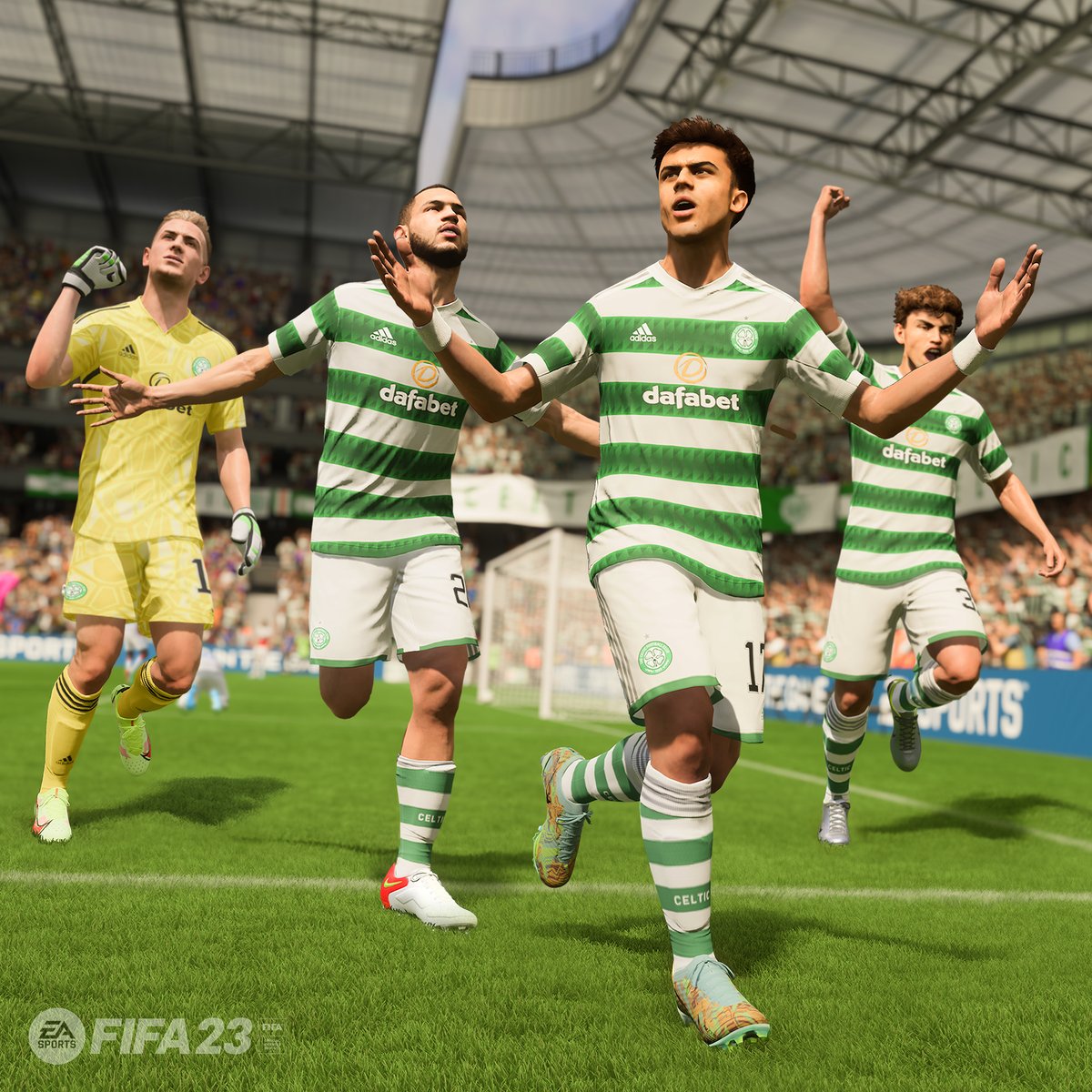 Celtic's Commercial Director, Adrian Filby said: "We are delighted to announce this fantastic long-term partnership with EA SPORTS, the leading organisation in its field."
The Celtic Director added: "Celtic's reach is truly global, and we are pleased to be partnering with an organisation of such profile and quality, known globally as a true market leader."
EA recently disclosed details about their upcoming Fifa 23, which is set to be released on the 30th of September. Fans will be seeing updates to its next-gen Hypermotion2 gameplay technology, further improving gameplay.
The inclusion of Celtic will no doubt see more accurate representations of the Celtic players, who in previous versions have left a lot to be desired.
This news is fantastic for Celtic and it's supporters. The Marketing Director of EA SPORTS stated he is excited to see Celtic join the EA SPORTS family and that the "partnership will enable us to continue to deliver authentic and comprehensive interactive football experiences to the Celtic fans in FIFA 23 and beyond".
As of December 2021, EA stated that over 9 million copies of FIFA 22 were sold worldwide, with more than 460 million matches played. Data analytics firm, GFK, stated that FIFA 22 was the top-selling game in 17 out of 19 European nations covered within their research, with Mario Kart 8 Deluxe following closely behind.
Those numbers look set to be smashed by the news that the Bhoys will there, putting on a show.
🍀 We are delighted to announce that we have teamed up with leading organisation Electronic Arts

Through our new long-term partnership, @EASPORTSFIFA will become the exclusive Official Football Videogame Partner of #CelticFC🎮 #FIFA23 just got bigger & better!🙌 #wereinthegame

— Celtic Football Club (@CelticFC) August 24, 2022
🍀 We are delighted to announce that we have teamed up with leading organisation Electronic Arts

Through our new long-term partnership, @EASPORTSFIFA will become the exclusive Official Football Videogame Partner of #CelticFC🎮 #FIFA23 just got bigger & better!🙌 #wereinthegame

— Celtic Football Club (@CelticFC) August 24, 2022
Reigning champs ✅
League leaders ✅

Play as @CelticFC in #FIFA23! pic.twitter.com/2sISQ5j0zd

— EA SPORTS FIFA (@EASPORTSFIFA) August 24, 2022