Last night, I finally took the chance to sit down and watch The Three Kings documentary, which was wonderfully put together by Jonny Owen. Detailing the stories of Matt Busby, Bill Shankly and Jock Stein; it goes without saying that my main focus was on the latter, although I am an enthusiast of wider football too.
The documentary was absolutely first class and I was shocked by how much old footage it contained. The Celtic Star wrote a review of the film, which can be seen HERE. All three men were quite remarkable characters, who left an indelible mark on the game. Yet one thing that struck me was Bill Shankly's incredible enthusiasm for the sport and how highly he spoke of Celtic Football Club.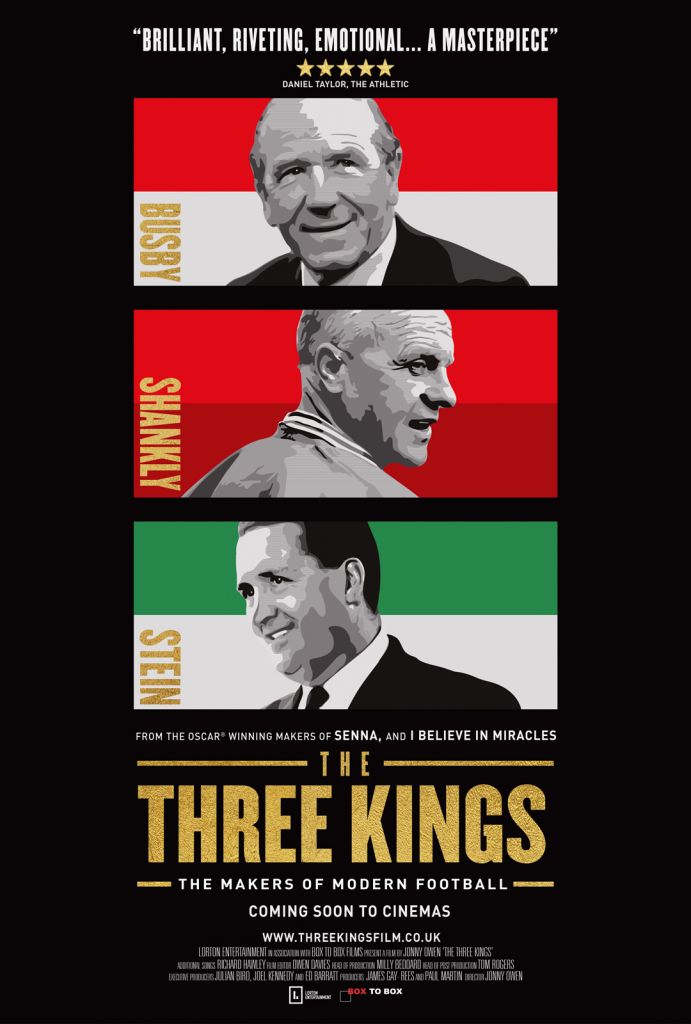 Shankly, like Stein and Busby, was a miner from industrial Scotland. He was utterly obsessed with football to the point that his family life suffered and he even remarked that working in the pits was just marking time before he played football. An FA Cup winner with Preston North End, WWII curtailed his playing career when he was at the peak of his powers. That only fueled Shankly's desire to study the game further and go into management.
Whilst manager of Liverpool, Shankly was shown telling the media "Glasgow Celtic is the most successful football club in the world, there's absolutely no-one who can dispute that." The reporter asked "What about Benfica, Real Madrid, Inter Milan, they've won the European Cup?" To which Shankly replied "They haven't won nine league titles in a row though and Celtic have already won the European Cup, they've beaten them all. They've done everything."
In addition to proclaiming Celtic as the most successful club in the game, Shankly explained "I was the only manager from English football to bother going to Lisbon for the European Cup final. I'd seen Celtic play, I knew Big Jock. There's not a finer man in football." Shankly of course went into the Celtic dressing room at full time and said to Stein "Jock, you're immortal now."
The Liverpool legend had grown up visiting Glasgow and watching both Celtic and Rangers. He had no time for the reasons behind the rivalry. His only beliefs were in socialism and football. Indeed, he once said that football was much more important than matters of life or death!
Make no mistake, all three kings were remarkable men. I admire each of them and as a Celtic supporter, Stein will always be the greatest to me. But the enthusiasm with which Shankly spoke about the game, the way he embraced the working class community of Liverpool and how he spoke about Celtic Football Club was just phenomenal.
It makes your heart burst with pride.
The documentary is available on Amazon Prime and is well worth a watch.