Celtic's Birthday Bhoy Olivier Ntcham was finally introduced to the French media today by Marseille after his fairly unusual arrival at the French side from Celtic on the last day of the transfer window. Ntcham speaking to the French media gives a little insight into perhaps how much AVB really knew about his move from Celtic, with the two sides having agreed a fee option for the summer.
French speakers can watch the video here, courtesy of RMC Sport HERE while we've done our best to give you the translation below…
OM: NTCHAM RÉPLIQUE À VILLAS-BOAS ET ÉVOQUE UNE HISTOIRE D'AGENT…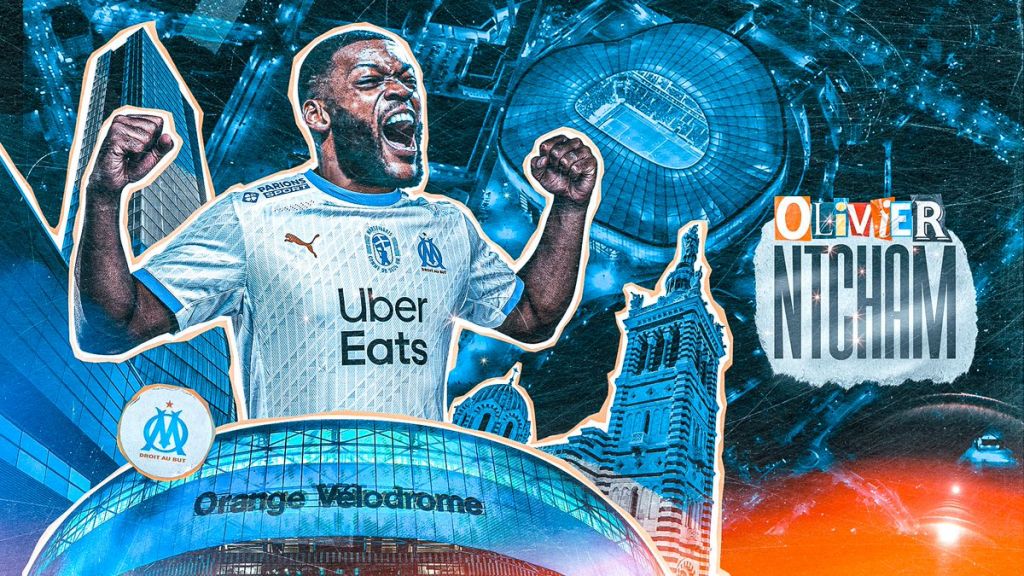 Presented this Tuesday to the press, the new OM midfielder Olivier Ntcham was obviously questioned about the exit of André Villas-Boas, who had indicated before his dismissal that he did not want him. Far from deflating, the former international Espoirs addressed a small tackle to the Portuguese technician.
His arrival in Provence was not the calmest possible. Loaned by Celtic Glasgow to OM on 1 February, in the last hours of the winter transfer window, Olivier Ntcham saw in the wake of André Villas-Boas publicly declare that he did not want him … and submit his resignation.
A week has passed, the Portuguese technician has been laid off, and the French medium has finally been presented to the press on Tuesday, his 25th birthday. Conference during which the former international Espoirs was obviously asked about the exit of AVB.
Notre nouveau milieu de terrain fête ses 2️⃣5️⃣ ans : joyeux anniversaire @OlivierNtcham 💙 pic.twitter.com/pZQXbaEHnC

— Olympique de Marseille (@OM_Officiel) February 9, 2021
"His agent wanted an exclusive mandate which I did not accept," Olivier Ntcham
"I was told these words, it surprised me a lot because when I finished the Euro with the U21s, OM wanted me, Andoni Zubizarreta had contacted my entourage," says Ntcham. "So when I hear that then, it makes me funny. André Villas-Boas knew me well, he knew about it."
And the player to make an astonishing revelation: "His personal agent wanted to work with me, he even asked for an exclusive mandate in Marseille that I did not accept, and I think that all that followed. It surprised me a lot, but afterwards I disregarded this story because I am happy to come to Marseille. For nothing in the world I would have refused to come here. I was positive and I watched. 'before."
"Marseille, you can't refuse it," Olivier Ntcham
In addition, Ntcham assured to have been warmly welcomed by his new team members. "I was very well received by the whole group, despite the fact that I haven't practiced yet, he said. It was my first session today as I was in septaine. But I knew some. players of the France Espoirs team before, they were very nice to me. "
Which only reinforced his choice. "In any case I would have doubted coming here, says Ntcham. Whether the situation is good or bad, Marseille cannot be refused. It's like when Barça or Real call you, you do not say no. Me as a Frenchman, Marseille is still Marseille. "
Olivier Ntcham says that André Villas Boas was not telling the truth when he claimed he didn't know the Celtic man was signing for Marseille:

"You don't refuse Marseille… It is as if Barcelona or Real Madrid call you, you cannot refuse." https://t.co/3vRlLUwgyQ

— Get French Football News (@GFFN) February 9, 2021
Oh and Happy Birthday Olivier from everyone at Celtic…
🎂 Happy birthday, @OlivierNtcham! 🇫🇷😀#CelticFC 🍀 pic.twitter.com/6FqR0iKpTz

— Celtic Football Club (@CelticFC) February 9, 2021