Tomorrow Neil Lennon and Scott Brown can make history. Broony, the Celtic captain can lift the Scottish Cup having led Celtic to twelve consecutive trophy wins in a row – four consecutive trebles – a QUADRUPLE TREBLE – you wanna talk about WORLD RECORDS now low-life?…while Neil Lennon can join Jock Stein, Martin O'Neill and Brendan Rodgers on the list of Treble Winning Celtic managers and he can also become the first ever Celt to win the Treble as both a Celtic player and captain.
And when you read that, take a minute to reflect on the demands for the manager to be sacked over recent weeks and also the calls for the captain to be dropped for tomorrow's final. The alternative view on that one is that to give us the best possible chance of getting this history making win over the line the leadership of Scott Brown on the park is going to be absolutely crucial. And that is why he will start.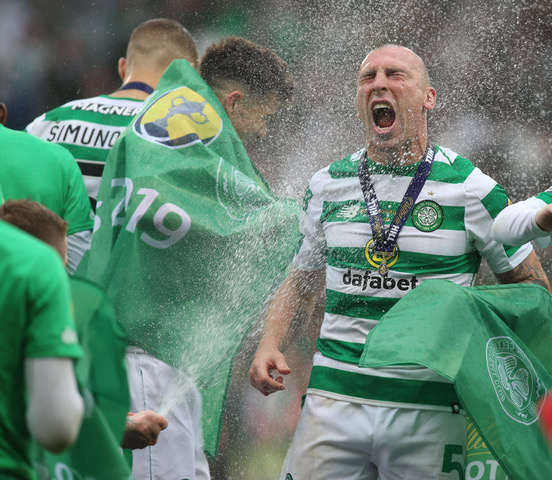 On being the first player and manager to win the Treble for Celtic, Neil Lennon wasn't really ready to talk too much about it yesterday, preferring to wait and see if it is actually going to happen – anther reason why he's go with his experienced skipper against Hearts.
And talking of them, they are in the Championship but have experienced players running through the core of their team including of course Craig Gordon who will be desperate to keep his out teammates out tomorrow and record the most satisfying clean sheet of his career.
Hearts somehow are holding a grudge against CELTIC for their relegation. Celtic argued that the remaining games should be played after Covid stopped in early March. At no stage did Celtic call for the league to be called. This website contacted Hearts and offered to unite with them in pushing against the Null & Voiders at Inverness (led by the former Hearts executive Gies a Job Gardiner), who almost succeeded in his plan that would have helped theRangers stop 9IAR, kept Inverness (Gardiner's cash strapped club) in the Championship and would have also cost them their prize money (but he wears brown brogues so that explains it)…all this while the Ibrox mob were shouting about how unfair everything was despite being 13 points adrift have in their last home match having lost to Hamilton.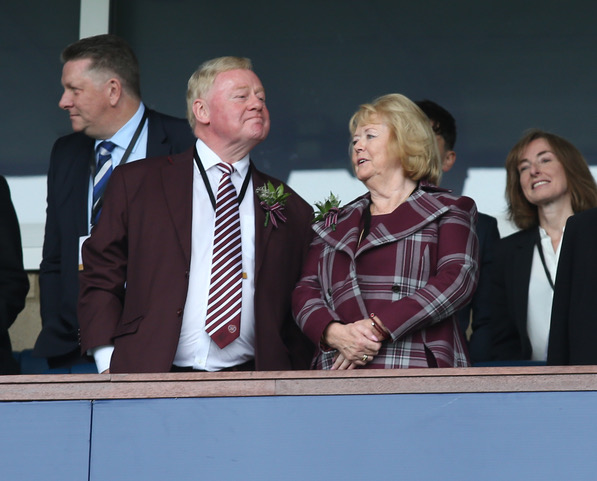 NULL & VOID would have saved Hearts from relegation so they opted for that camp, yet are angry at Celtic for self interest reasons, when Celtic were simply doing what Hearts were doing in opposing Null & Void.
When Null & Void was lost Ann Budge was put in charge of a re-structuring committee but found self interest was alive and well up and down the league and by adding two extra teams to the league – Hearts staying up and being joined probably by Inverness – the prize money would have been split even further to the likes of (from memory) St Mirren and Hamilton were against it. Budge's ideas got nowhere.
Many people and businesses have been affect by the pandemic. Hearts were relegated because they were bottom on the league and Celtic were named Champions because they were clear at the top – when play stopped. Tough luck for Hearts but it is NOT Celtic's fault.
This is another myth that is being allowed to pollute the Scottish game – like Rangers are the same club and that they are going for 55. The truth is Celtic are not to blame for Hearts being related, theRangers are a new club founded by Charles Green in 2012 after the club named on the gates at Ibrox went into liquidation after a CVA was rejected by creditors who at the time were estimated to be owed £103m and that club has never won a major trophy – so they are not Going for 55, they are Going for ONE.
Yet the myths seem to get talked about as fact when the dirty truths of Scottish football where Neil Lennon is concerned is ofter forgotten. Pictures speak louder that words so here is theRangers and Hears – Null & Voiders treatment of Neil Lennon, because he is an Irish Catholic and former captain and current manager of Celtic…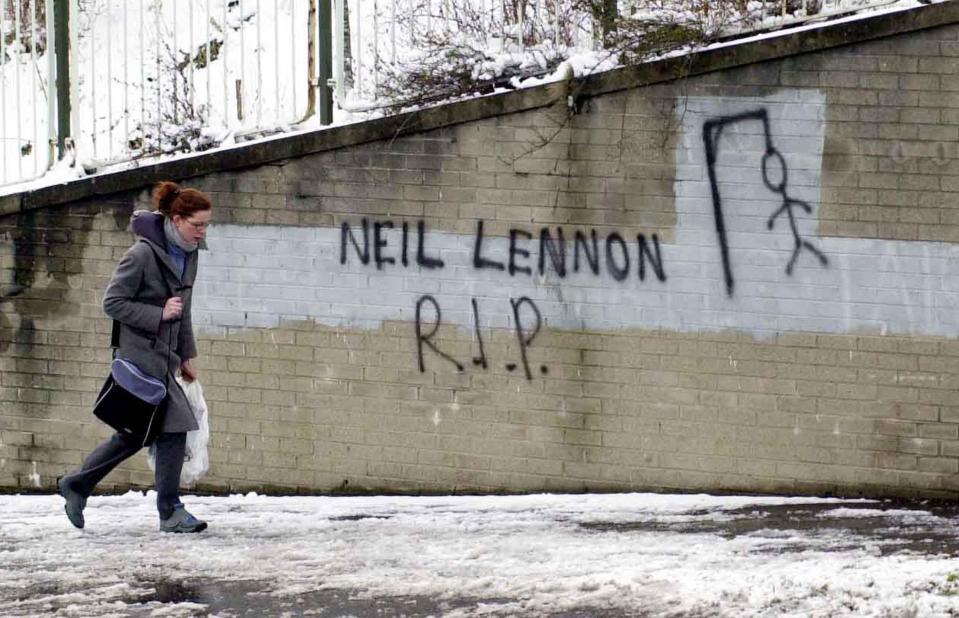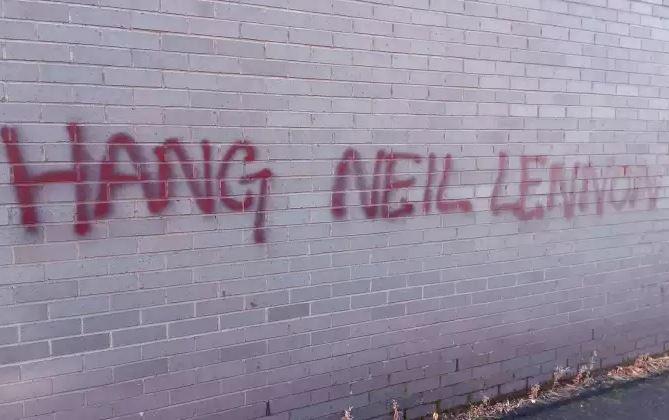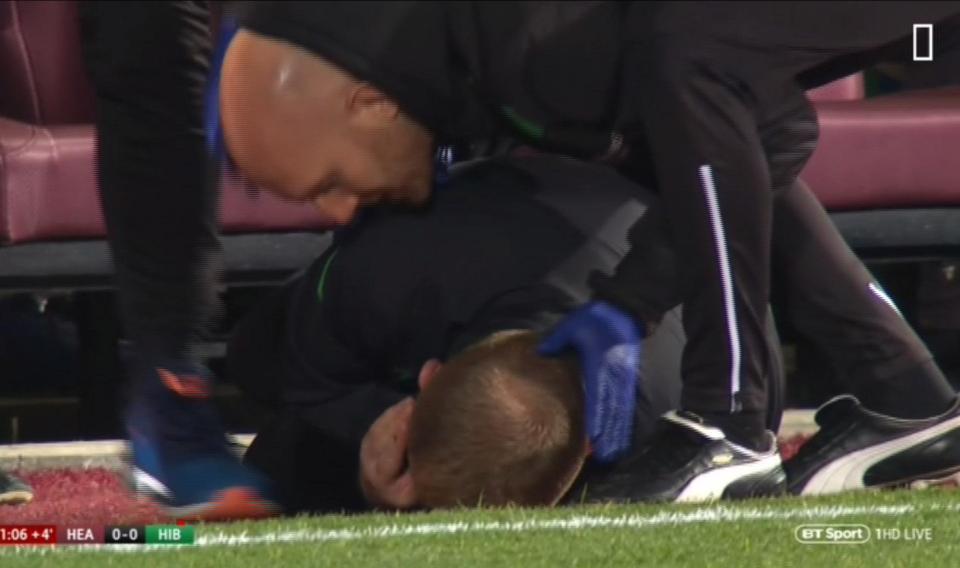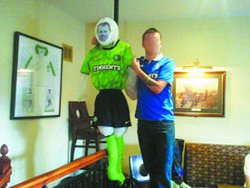 But in Scottish the truth hurts.  Scotland's Shame in four photos.
"It would be hard for me to put into words, really. Ask me on Sunday, if I've achieved it," Neil Lennon said yesterday at his Media Conference. "I don't want to get too ahead of myself. All the talk is how I feel after that."
You can watch the Media Conference below – incidentally after what was said about fan engagement at Celtic's AGM by CEO Peter Lawwell – we decided that it was time to formally ask Celtic for Press Accreditation for 2021 so that we don't have to rely on the MSM of the official Celtic channels for these Celtic quotes. No reply yet from the club but we'll keep you posted and remember when the battle against Null & Void was raging the club did not have the MSM fighting their corner, instead they came directly to The Celtic Star.
"It's important to the people at the club, the players and the staff. I'm pretty sure it was always important to the majority of Celtic supporters.
"The Scottish Cup is a very prestigious trophy and we have done very well in it in our history and we want to add another one to our list of Scottish Cup wins.
"It won't be easy. It's really strange having a Scottish Cup final at this stage of the season. There's not really the chatter you normally get before a Cup final with people on streets bumping into you.
"But in terms of preparation here at the training ground, it has been pretty much business as usual."
On whether he'll play Scott Brown or alternatively if Ismaila Soro is going to keep his place in the side after impressing in the last two starts against Lille and Kilmarnock that saw Celtic get back to winning ways, Lennon wasn't going anything away.
"We might have to make a decision on one position. But there will be no sentimentality or anything. We're going to pick a team to win the game."
Expected Celtic side for the Scottish Cup Final is as follows…
Hazard

Ajer, Duffy, Jullien, Laxalt

Brown (Captain), McGregor

Christie, Turnbull, Elyounoussi

Edouard
I'm getting excited about tomorrow, I love the Scottish Cup final, so many memories of great @CelticFC sides and Hampden in the sun. It will be a strange day, but hopefully we can make history with a quadruple treble #coybig HH pic.twitter.com/VvNpYNa7Am

— Celtic Gossip (@CelticGossip) December 19, 2020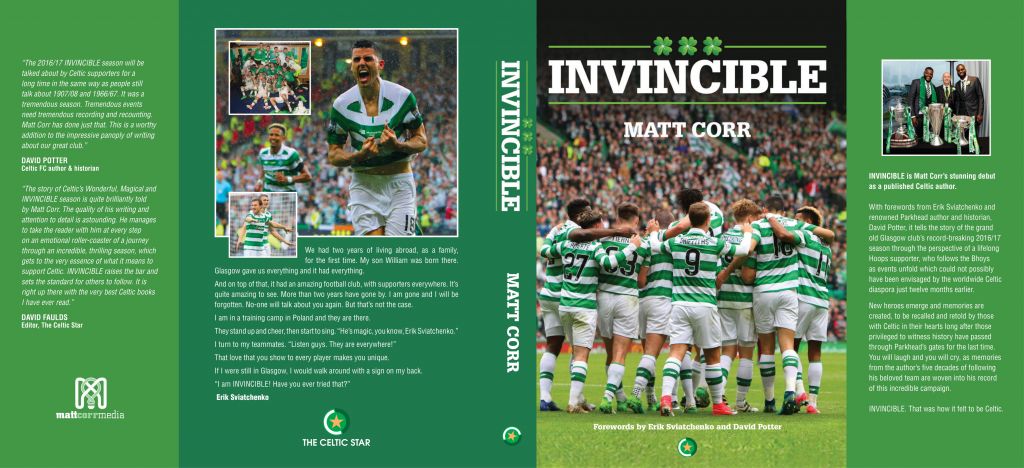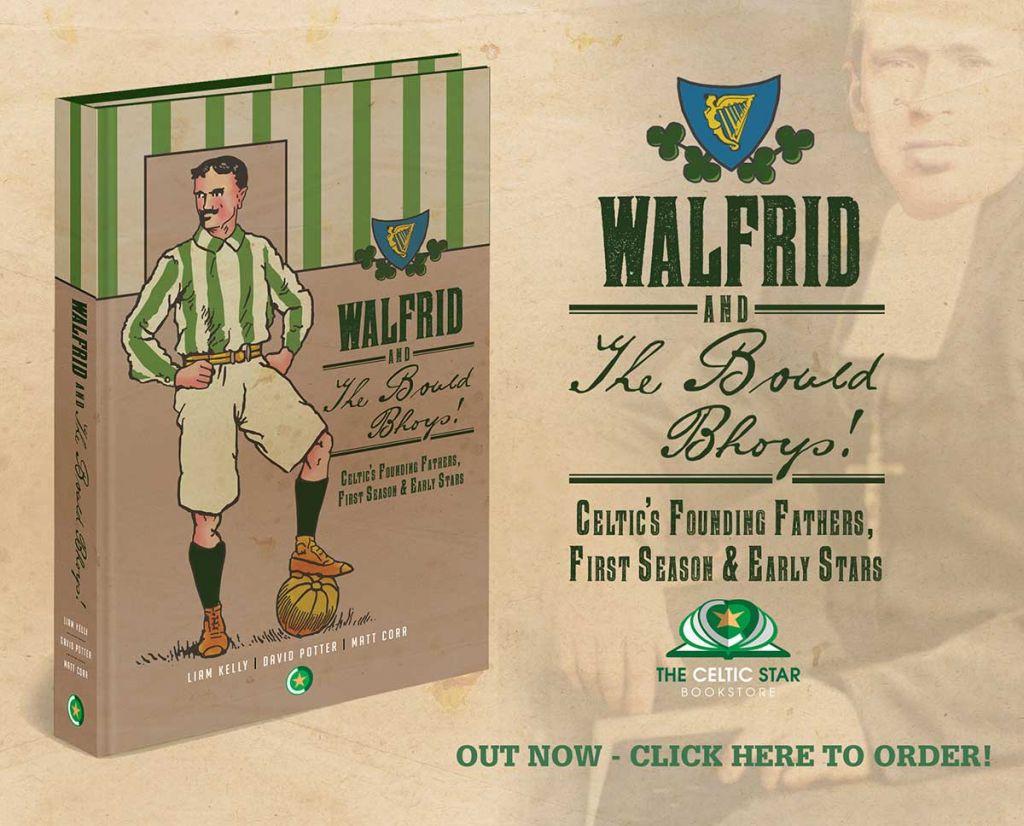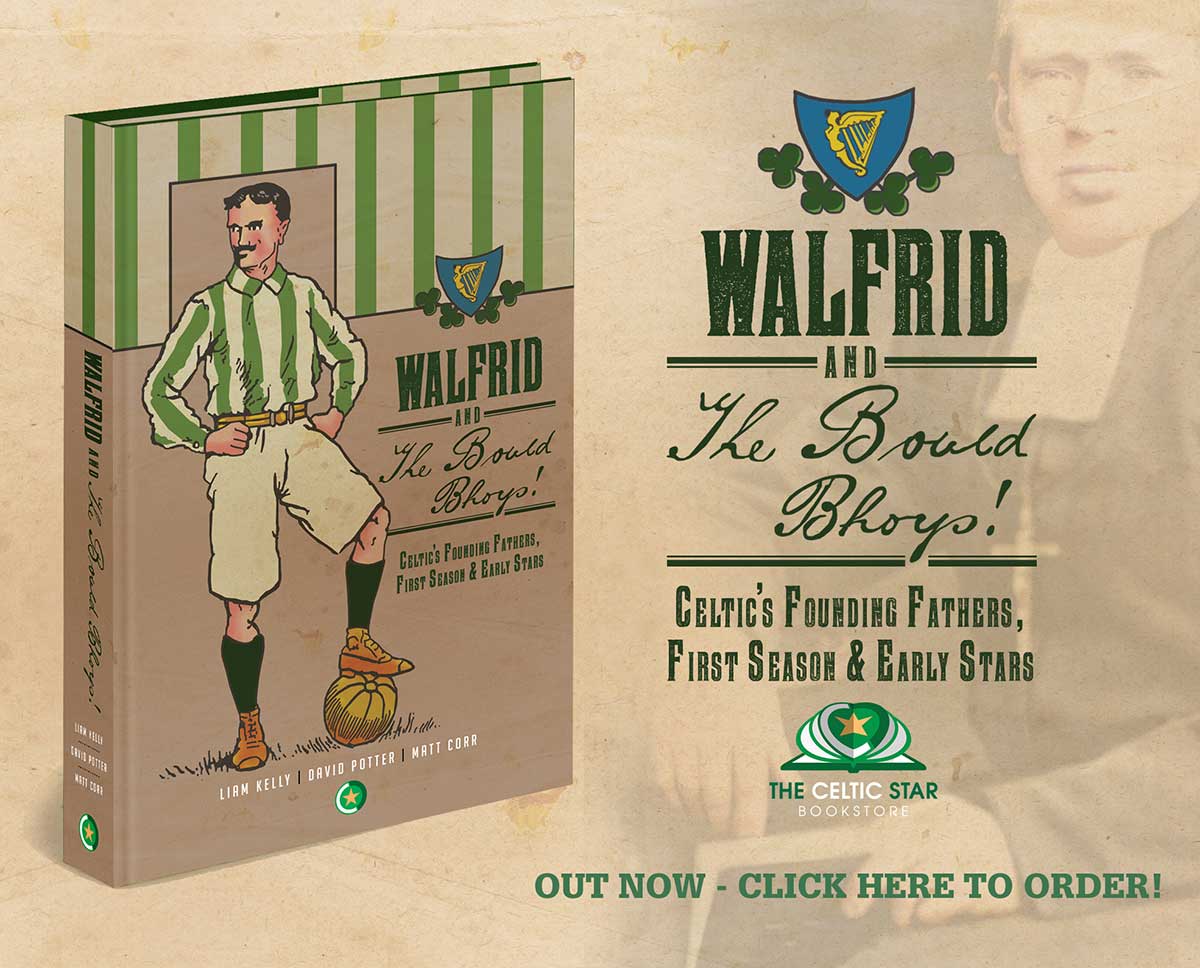 This is the Statement from Celtic Supporters that I place in the Sunday Herald in January 2015 ahead of the first ever meeting with theRangers in the League Cup Final. The ad was paid by crowd funding via the Celtic support.