THE YOUTUBE blogger Ninh Ly, who last week visited Ibrox wearing a Celtic shirt and Paradise wearing a Rangers top, has been telling more about his trip to Scotland and he reveals that Celtic Park is second only to his visit to Paris St Germain at the top of his extensive bucket list.
Last night we reported on how he received vastly different receptions at the two Glasgow grounds. Ibrox was unfriendly, hostile even and rather threatening while Celtic's welcome from staff and supporters was warm, friendly and a credit to our football club. If you missed that article – Reaction to Stadium Tour video – 'It's chalk and cheese', 'this has made my day, brilliant from Celtic' -it is well worth catching HERE.
Ninh's Ultimate Bucket List channel features him visiting various stadiums around Europe, each time wearing the strip of main rival of the club he is visiting, so that he can see the reaction this creates. And after his visit to Scotland he has ranked the clubs from best to worst, with Celtic coming out in second spot just behind PSG.
Asked if he only had time to do one stadium tour out of Rangers and Celtic which one would it be, he said: "Celtic, and it's not even close.
"But if you only have time to do one out of the both of them – go to Celtic. This stadium is bigger, it has a more modern-appearance, which might appeal to some and technically there is a lot more stuff to see.
"But the real difference is how you are treated. I was so shocked, literally surprised that they were so nice to me even though I was wearing a Rangers shirt. They welcomed everybody," Ninh Ly stated as reported on Scottish Sun.
"They were super, super nice about it and once again shout out to David – possibly the best tour guide in the country.
"But honestly, either or guys seriously, if you have time to do them both, do them both. Rangers and Celtic are fantastic football teams, fantastic organisations, of course they are.
"Visit them both if you can but if you don't and you only have time to do one pick Celtic over Rangers.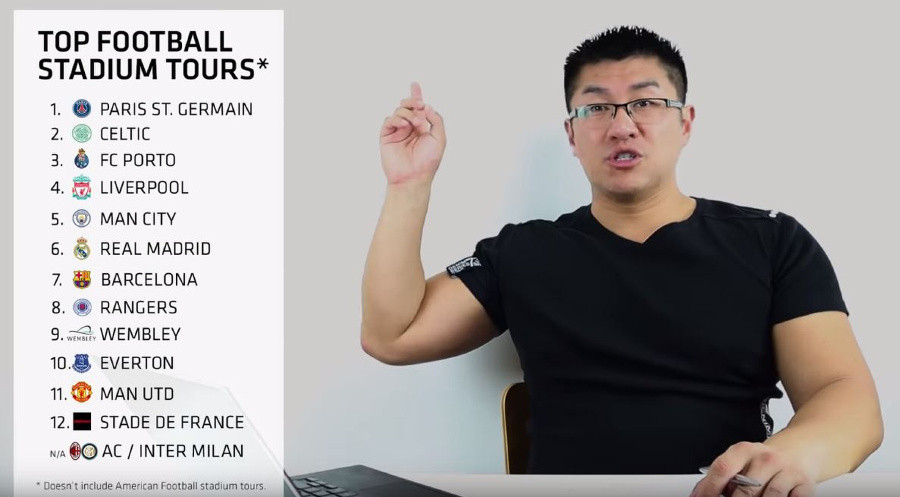 "Where does this rank in the hierarchy our your stadium tours? Well, Rangers somewhere in the middle but Celtic I am going to put into the number two spot.
"I wouldn't say it is as good as the one I did at PSG but Celtic is pretty much at number two. In theory you could call it 1A and 1B.
"And the main reason that is up there (Celtic) is mainly down to the customer service of David and his crew."
This video above has had around 56,000 views since it was posted yesterday. Some of the comments posted on You Tube are below.
"I love that you ruined everyones day on the Rangers tour and everyone welcomed you at Celtic Park and had a laugh with you. No surprises there."
"You are welcome back at Celtic any time mate."
"Best video I've seen in a while, incredible watch."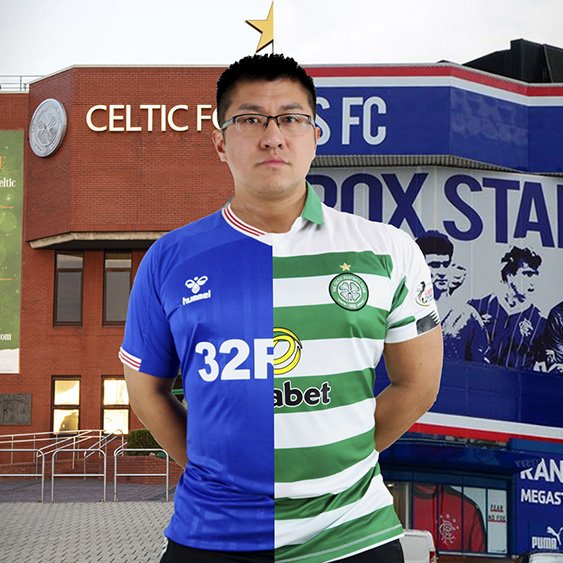 "The class of the Celtic fans and staff showed. The hatred and avoidance of the Rangers fans showed."
"I'm a big Rangers fan and even I can agree the Celtic tour looks better and the tour man was brilliant and he had a really good sense of humour."
"The difference is that Celtic is a Club for All. It's more than just a tagline: it's a way of life."
"Great video and your findings are of no surprise that Celtic fans were alot more accommodating lol. I can only assume most of the hate towards you has been from the Rangers side of Glasgow, nothing new buddy they have always been so full of hatred."
Now, if you go on there and have a look you'll find that the Rangers fans try to turn the conversation towards their favourite subject, imagine having that in your head as a first response to everything.