Former Celtic forward Kris Commons reflected on the 4-0 Celtic win in the Glasgow Derby on Saturday in a match that left his deeply unimpressed with Giovanni van Bronckhorst's side.
And the former Celtic man, writing in his Monday column in Daily Mail, via Daily Record reckons he has been provided right in previously questioning the credentials of the first pick Ibrox goalkeeper, who has been getting it in the neck from their supporters since the match ended with Celtic five points clear at the top of the league, looking down on theRangers.
"This isn't a case of being wise after the event," Commons claimed in his Daily Mail column. "Regardless of how Jon McLaughlin performed at Celtic Park, I'd have said exactly the same thing. The fact of the matter is that he doesn't have the pedigree to be considered (the)Rangers No 1.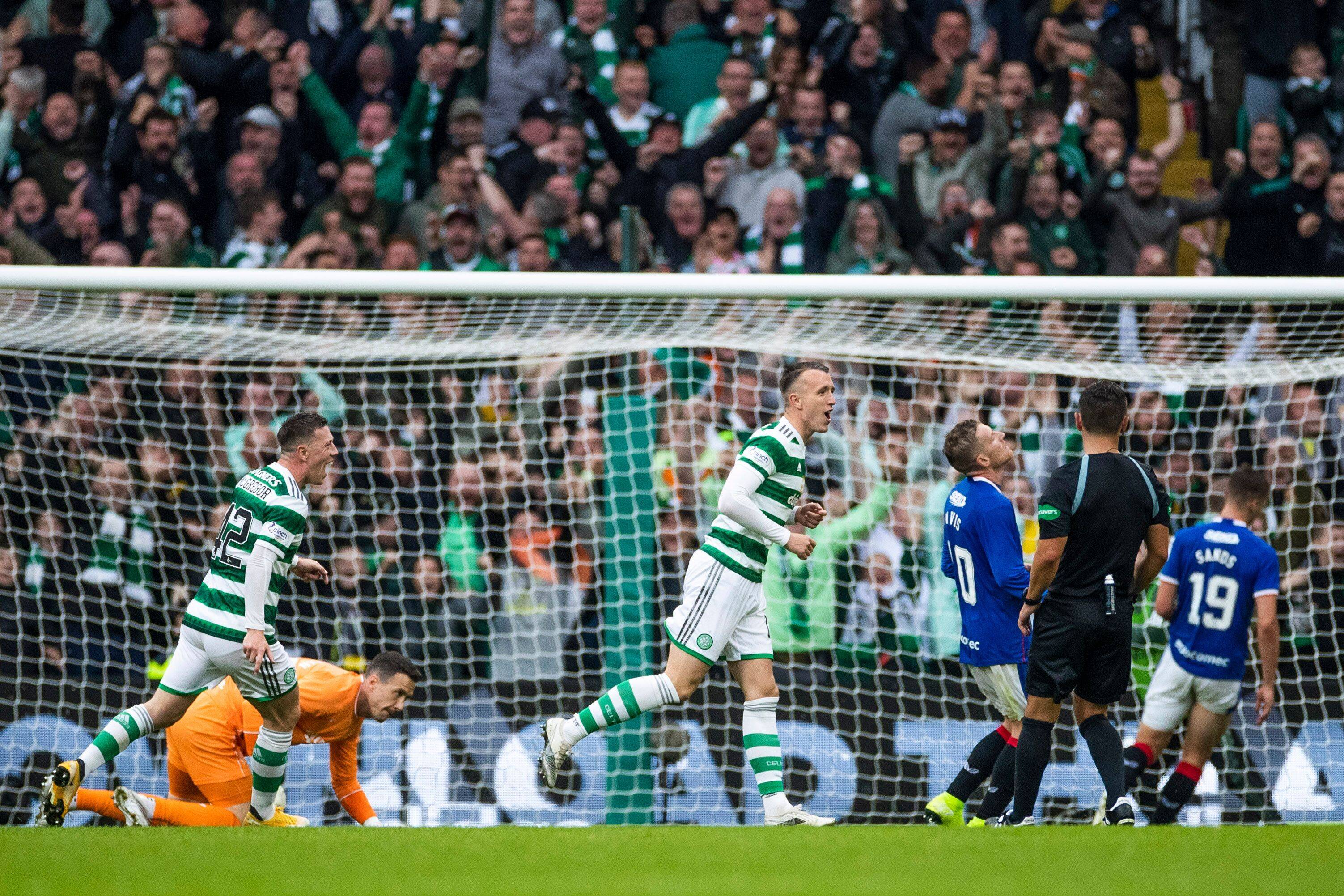 "Allan McGregor may have made a couple of mistakes domestically last season but there is no way (the)Rangers would have made it to the Europa League final without him. Even at the age of 40, he still produced saves that most keepers couldn't dream of.
"Remember his display in the 3-0 game at Parkhead in February? Celtic could have been five or six ahead at half-time if it wasn't for him. He's made a career out of making saves that he has no right to get to.
"McLaughlin just doesn't have the same aura and I'm truly astonished that he's playing ahead of McGregor," Commons stated. "Look, you might well question why Rangers didn't try to sign a younger keeper in the summer but you can't dispute that McGregor knows what it takes to fill that jersey.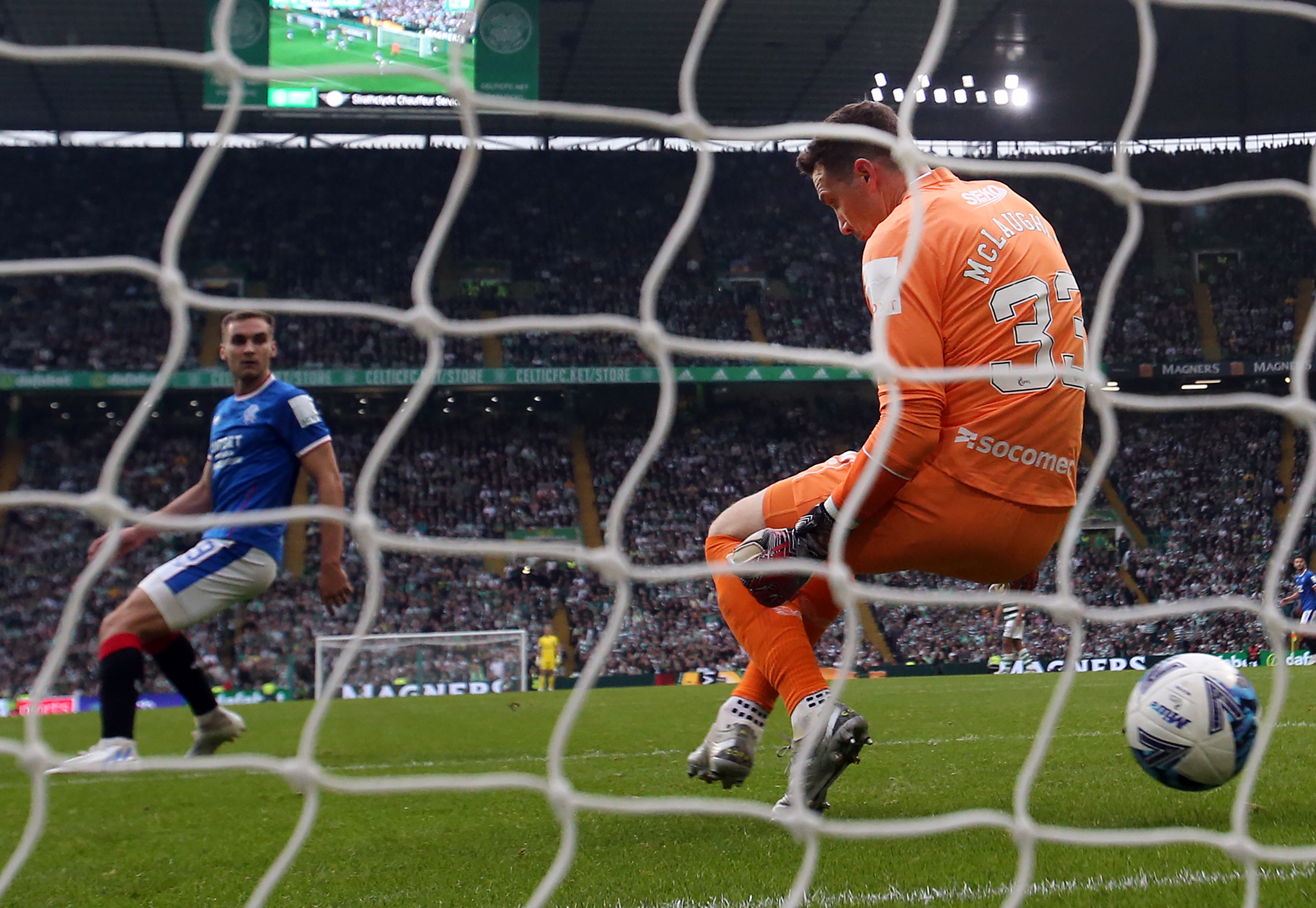 "After the Scottish Cup final, it did seem like he was set to retire. But once you offer him a new contract, you have to play him. There was a moment after the fourth goal went in on Saturday when the camera panned to theRangers dug-out.
"Although, as you can probably imagine, while Giovanni van Bronckhorst didn't look too pleased, Allan McGregor looked like he was chewing on a wasp. I'm not saying that he would definitely have saved all of the first three goals but he would certainly have had a chance. As for the fourth? Dear me.
"I can only imagine what McGregor was thinking – sat on the bench, his team losing 4-0 and there's nothing he can do about it. If I was him, I'd be knocking on the manager's door and saying: 'I've had enough.'
"Some decisions are hard for a manager but this isn't one of them. It's quite simple really. The best goalkeeper in that building at the moment is Allan McGregor. Fact. You play your best players. Listen, Steven Davis has been a tremendous player for (both) Rangers but he'll be 38 in January. You can't fight the passing of time. At this point in time, Ryan Jack is a better option.
"Why Van Bronckhorst is keeping better players on the bench in these games is just beyond me."
And Commons recalls getting stick for commenting on how a previous rangers side was nowhere near as good as the Celtic side that he played in. "I remember once ruffling a few feathers by claiming the Celtic team I played in was younger, fitter and better than Rangers. The same applies to this one but they are also smarter.
🍀 | 𝘾𝙚𝙡𝙩𝙞𝙘 4-0 𝙍𝙖𝙣𝙜𝙚𝙧𝙨 – 𝙄'𝙢 𝙁𝙚𝙚𝙡𝙞𝙣𝙜 𝙄𝙩

⚽ Abada 8' 40'
⚽ Jota 32'
⚽ Turnbull 78'pic.twitter.com/0WDnqShvl7

— Everything Celtic (@aboutceltic) September 3, 2022
"The scoreline didn't flatter Celtic. It emphasised the huge gap between the sides. Antonio Colak has done well so far but he was non-existent.
"For all the success in getting to the Champions League, (the)Rangers are still treading water domestically. How can you go from reaching a Europa League final to turning in a display like that?
"The one thing that stood out for me was the lack of leaders. Compare and contrast that to Celtic where any number of players could wear the armband. The league is by no means over but that was a huge psychological blow. They'll know how unlikely it is that Celtic will drop many points before they play again."
"It was an absolute mauling today" – @chris_sutton73 pic.twitter.com/qRWzVqviEH

— The Jungle 🍀 (@TheJungle1888) September 3, 2022