"Are we in the "cycle" or espanyolification?"
"A more pessimistic Bear said to me recently, 'what if this is it, what if we're stuck in their shadow and the good times ain't coming back?' My reply was 'get a grip, we're Rangers, of course we will be back!'"
"However, after yesterday's further capitulation and humiliation, I'm seriously starting to wonder if we're capable of fighting something that isn't just a rival football club, but a social fabric strengthened by political and mhedia support that is driven by sheer hatred. Is a transfer budget and a good manager sufficiently strong enough to beat that?
"The "espanyolification" comment amused me at the time, but it transpires that we are truly at a crossroads today. We all know the route we need to take but as we already know, one bad decision is all it takes to set us off down the wrong road. The one common positive has been our unwavering, steadfast support and backing of the team we love, but that alone is not taking us forward.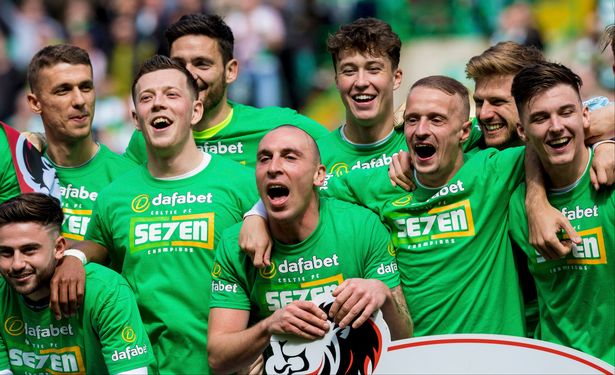 "We simply cannot make any more mistakes and need leadership on and off the park from today. For what it's worth, I still believe we're in the 'cycle', but were going to need far more than just a good manager and a few signings to strengthen our position. We need improved PR, further financial investment and better leadership in several aspects of running a football club.
Let's hope this starts today!"
So writes a Rangers supporter on this their third Blue Monday in 6 weeks. It is becoming something of a habit.
That word "espanyolification" is the biggest one the know and it strikes terror into their hearts.
Yet it is remarkable how their minds work. Have a look at this…
"Espanyol comparison was never about football. It was about how Barcelona FC dominate the city in terms of culture, politics, journalism, back handers, etc. It was about one team getting £1,5m spent on its surrounds due to a spurious Commonwealth Games link…."
(Quote censored after that, they have evil in their hearts).
A few more…
"It's no longer about just finding a manager and a team of decent players, it a far bigger challenge in terms of taking on the haters."
and
"Our problem is that too many still think this all just about a game of football played on a park."
Five minutes later they are back going for 55…
"All this "they're 10 years ahead of us" p*sh needs to stop. Ability and leadership is not measured in time. We need new good players, we need a new good manager and we need a board which is 100% focussed. If we can get all this in place in time for next season we will challenge for the title."
and
"We'll be back, no doubt about that. The time to start worrying is when we're getting beat and doing our best. We are very, very far from our best right now."
'No-one likes us, we don't care' – that's what they were singing yesterday. Seems they do care after all…
"The amount of our fans still in denial about whats going on in this country is frightening. We're in a far far worst state the Espanyol, in terms of the authorities being against us.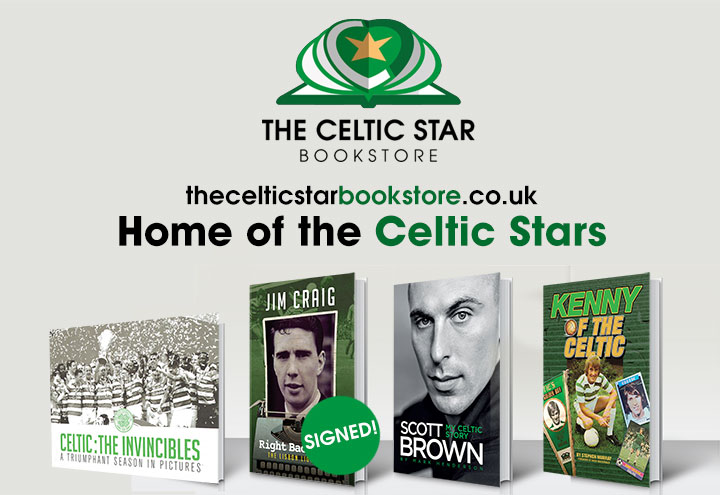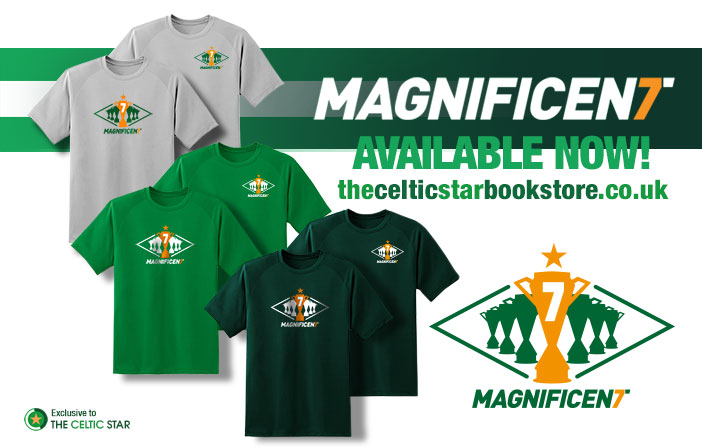 MAGNIFICEN7 and OBSESSED WITH CELTIC T-SHIRT UPDATE
BOTH these t-shirts have been flying out of the door in all sizes and across 3 colours (dark green, green and grey).
Here's what we have left in stock if you fancy ordering one:
Magnificnen7 t-shirts
In Grey available in XL, Large and XXL.
In green available in XXL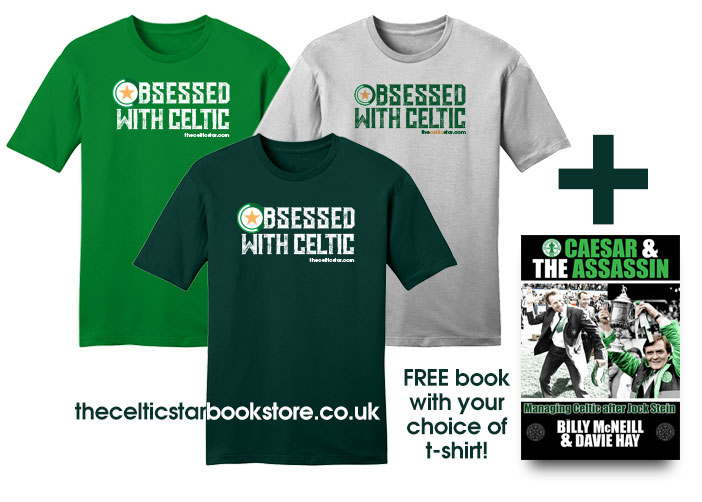 Obsessed with Celtic (comes with a FREE copy of Caesar & The Assassin)
Dark Green – available in XL
Green – available in Small and XXL
Grey – available in Small, Large and XXL
Order now at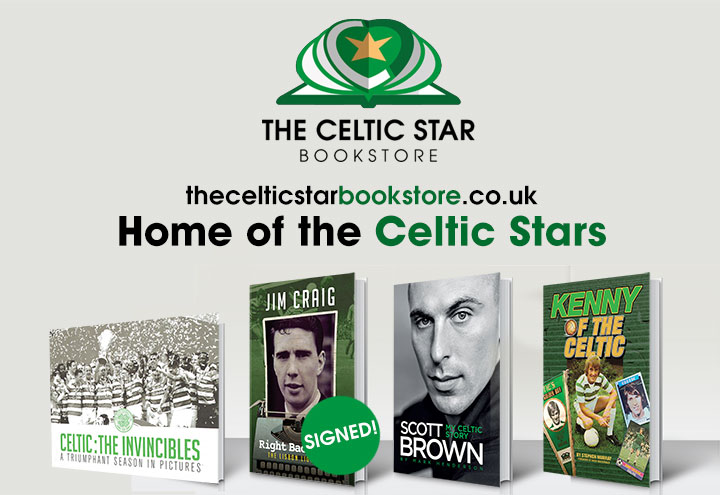 " rel="noopener" target="_blank">www.thecelticstarbookstore.co.uk