It was with sadness that I read about the death of Bobby Brown at the age of 96. He is one of the very few Rangers players who deserves a place of honour on a Celtic website! (The late Eric Caldow was another).
He played in the goal for Rangers in the years immediately after the Second World War, winning medals in all three Scottish tournaments and five caps for Scotland, and he was well respected for two things – one was his goalkeeping, although he was possibly not quite as good as Celtic's equivalent at the time, Willie Miller, and the other was his gentlemanly demeanour on the park.
How he fitted into that Rangers dressing room under the dictatorial Struth and with less gentlemanly characters like Woodburn and Cox around, we cannot imagine, but there was one famous occasion where he once apologised to a ballboy for the bad words that the youngster may have heard coming from the lips of other Rangers defenders!
He had joined Rangers from Queen's Park where his rival for the job as goalkeeper had been none other than one Ronald Simpson, and it was fitting that Simpson first Scottish cap against England in 1967 was awarded to him by Bobby Brown, now Manager of Scotland!
That was the famous 3-2 game at Wembley, and it was certainly the highlight of Brown's Scotland managership, although most football historians agree that he was very unlucky not to qualify for the 1970 Mexico World Cup, where Scotland would have put up a decent show.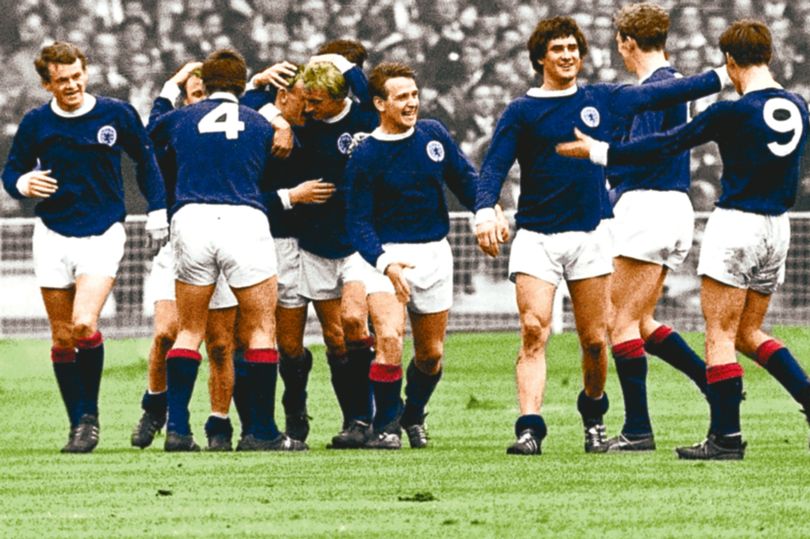 Brown, however, was possibly too nice a man to be the Manager of Scotland (he had been a very successful Manager of St Johnstone, a job to which he was eminently suited) where he had to put up with Jimmy Johnstone's hypochondria and fear of flying, Tommy Gemmell's eccentricities and the general ill-willy attitude of quite a few Anglo-Scots who, however talented, often gave the impression that they were doing everyone a great favour playing for Scotland!
He was also very upset at the way that Rangers fans in the Scottish crowd could turn on Celtic players, and made loads of appeals to them to stop it. Changed days, by the way, is it not? Rangers don't seem to like Scotland these days!
Brown and Stein, two totally different characters, had a great respect for each other. Stein could, now and again, encourage a player to have an injury so as to avoid a Scotland game, but he was far more likely to be on the phone to Bobby Brown urging him to pick a Celtic player.
Stein was always aware that it was a great honour to play for Scotland – not least because he never had that privilege, and Brown, for his part, always went out of his way to say the right things about Celtic in their European adventures, and even on one occasion while still Manager of St Johnstone to praise the Celtic fans for the atmosphere that they created one day at Muirton Park.
I was in the Celtic crowd the day that Brown referred to, and it was maybe just as well that he didn't hear some of the things that I did!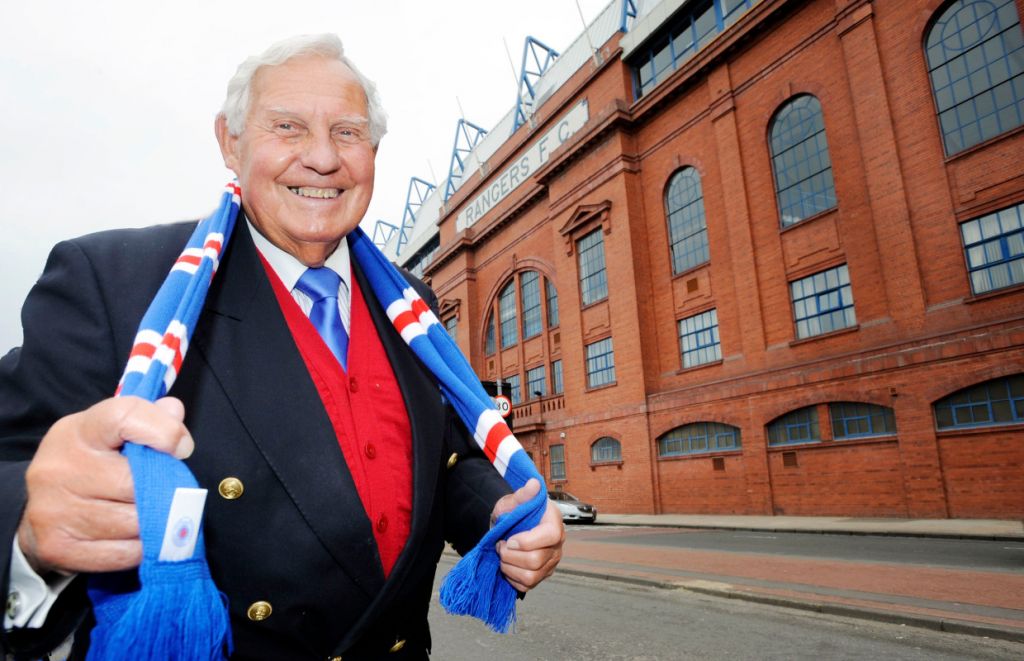 Brown retired from football in the early 1970s and spent the rest of his long and happy life running a shop and a cafe. Occasionally he would give an interview to the press, but he seldom said very much about Rangers. He was rightly embarrassed by a lot of what went on there.
Not all Rangers players are bad. Bobby Brown certainly wasn't. RIP Bobby Brown.
David Potter