BOLI BOLINGOLI is enjoying playing for Celtic and in particular likes performing in front of the home support at Paradise. He sat out last night's brilliant performance in the Betfred Cup quarter-final against Glasgow rivals Partick Thistle, getting a well deserved rest and allowing couture fashion designer Jonny Hayes to turn the left side of Celtic defence into his own catwalk.
Many supporters, not able to get to the game, were complaining about the lack of pictures last night, but you can now sit back and enjoy the latest Access All Areas video – see below – and watch out for Olivier Ntcham's first goal and Scott Brown's reaction and see Scotty Sinclair celebrate his comeback goal.
"Paradise! Just playing at home. I really enjoy playing in front of the Celtic fans. They're amazing," Bolingoli said at the club's Media Conference today as build-up to Saturday's trip to Easter Road begins. The games are coming thick and fast and this game gives both sides a chance to see what they are both about ahead of next month's Betfred Cup semi-final at Hampden.
After a nervous start to his time wearing the Hoops the support decided to take matters into our own hands by declaring that the Belgian was now a much loved hero and it how it worked. Bolingoli now feels right at home, gone are the nerves, any moans and groans have been outlawed and he's now one of those rare species, a Celtic cult hero.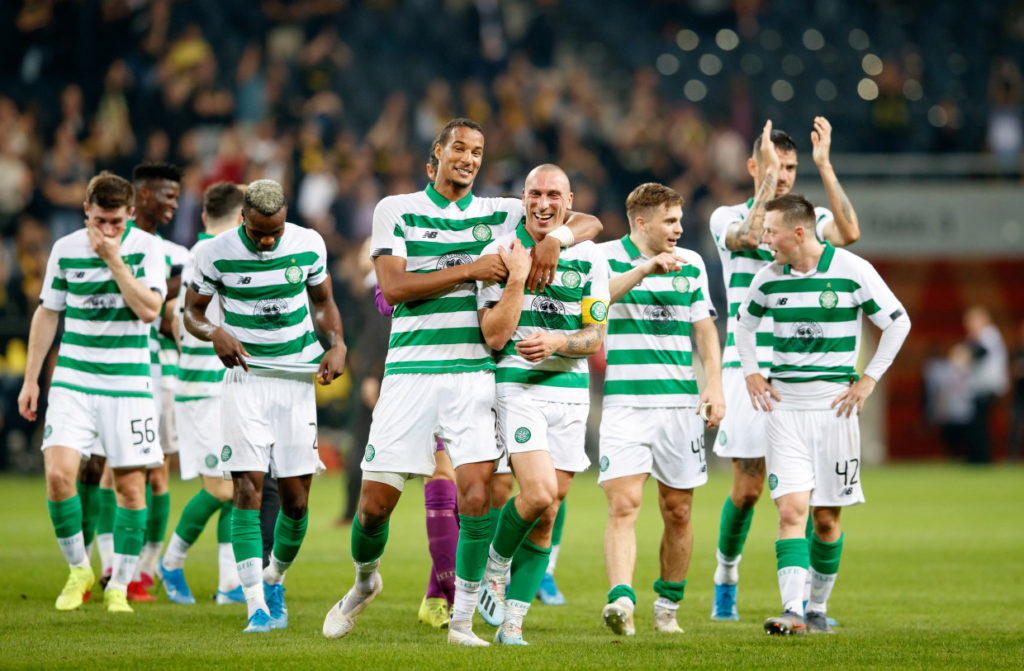 He was supposedly a weak link in a make-shift defence that went to Ibrox last month in what turned out to be another Beautiful Sunday. Love the way Celtic TV are referring to that game as Beautiful Sunday, another wee triumph for this site!
"I don't see the criticism," Boli stated. "I just focus on my football. I know my qualities and I knew myself that I just needed a little bit of time, but I'm happy now that I can help the team and hopefully I can just become a better and better player for Celtic.
I'm just working hard and do my best to be the first-choice, but whether the coach has me as his number one or number two, I'll just work hard for the team.
"As you saw, (fashion icon) Jonny did really well against Partick Thistle and Greg Taylor is also a good young talented player at left-back, so we have a lot of good players in every position and the coach has a lot of choices as to who should play.
"I came here to Celtic to play and it's always good to have positive, healthy competition so, for me, I didn't think about it. We all work hard together – me, Greg and Jonny Hayes – to make each other better.
"In the beginning, when you arrive at a new club, it takes a bit of time to settle in but as you see, I'm enjoying every game and it's amazing to play in Paradise, so I feel more comfortable now.
"We're playing well as a team and mentally we're doing very well," the 24 year old said, as reported on the official Celtic website.
"Hopefully we can just continue like that, in the Europa League and also in the competitions here. It was important for us to win against Partick Thistle and reach the semi-final and we just have to continue like that.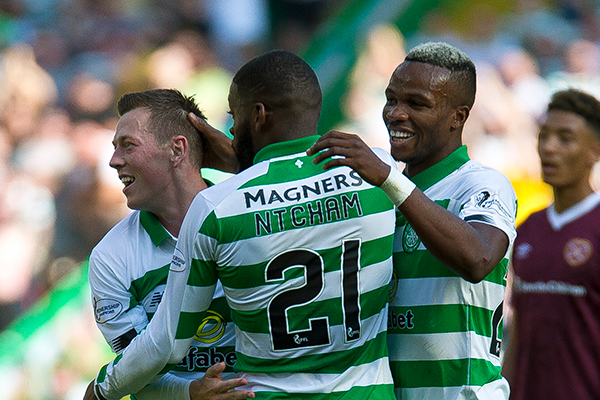 "We want to keep our unbeaten run going for as long as we can, but we just focus on ourselves and take it game by game. Now, on Saturday, we have an important game and we're focused on that and hopefully we can take all three points home. Then we have another important game next Thursday, and we'll only focus on that after Saturday, so we'll just keep it like that."
Watch Boli's Media Conference from earlier today below. Remember, Celtic TV needs the hits after falling behind the Ibrox 'giants' in the You Tube charts last month. What a blow that was.
ALSO ON THE CELTIC STAR…
Returning Hero Scotty Sinclair praises 'unbelievable reception from the fans'…see HERE.
'I'm very grateful that the manager gave me a chance,' Debut Bhoy praises Lenny…see HERE.
Just how 'Tangled Up' were Celtic following Rangers FC liquidation? Asking for a (Res 12) Friend…see HERE.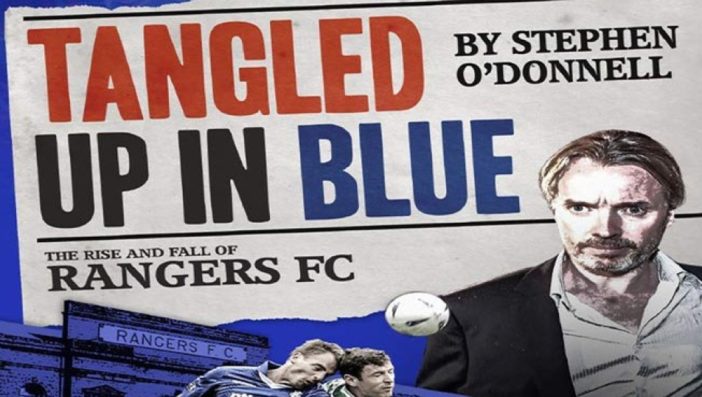 'Celtic should run their own streaming service and call it Caflix,' reckons Chairman Lmao…see HERE.
'The scoreline didn't flatter Celtic,' admits Jags boss McCall after five goal thrashing…see HERE.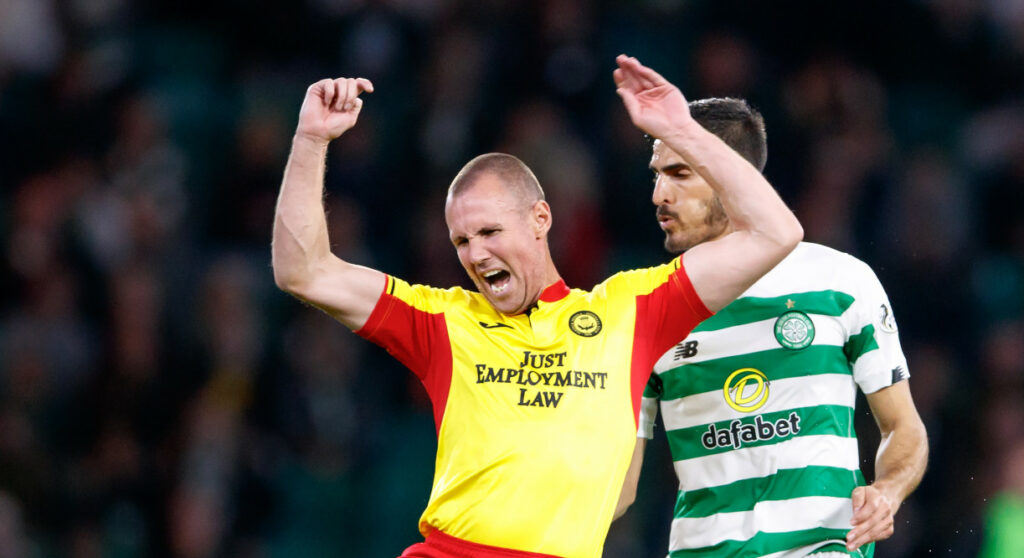 'What Kenny Miller does in the privacy is no business of the Green Brigade,' David Potter…see HERE.
Sandman's Definitive Ratings – Celtic 5 West End Thespians 0…see HERE.
'Tom Rogic was simply breath-taking.Take a bow Olivier Ntcham. A masterclass,' Niall J…see HERE.
Celtic's five goal thrashing sets up semifinal against Hibs…see HERE.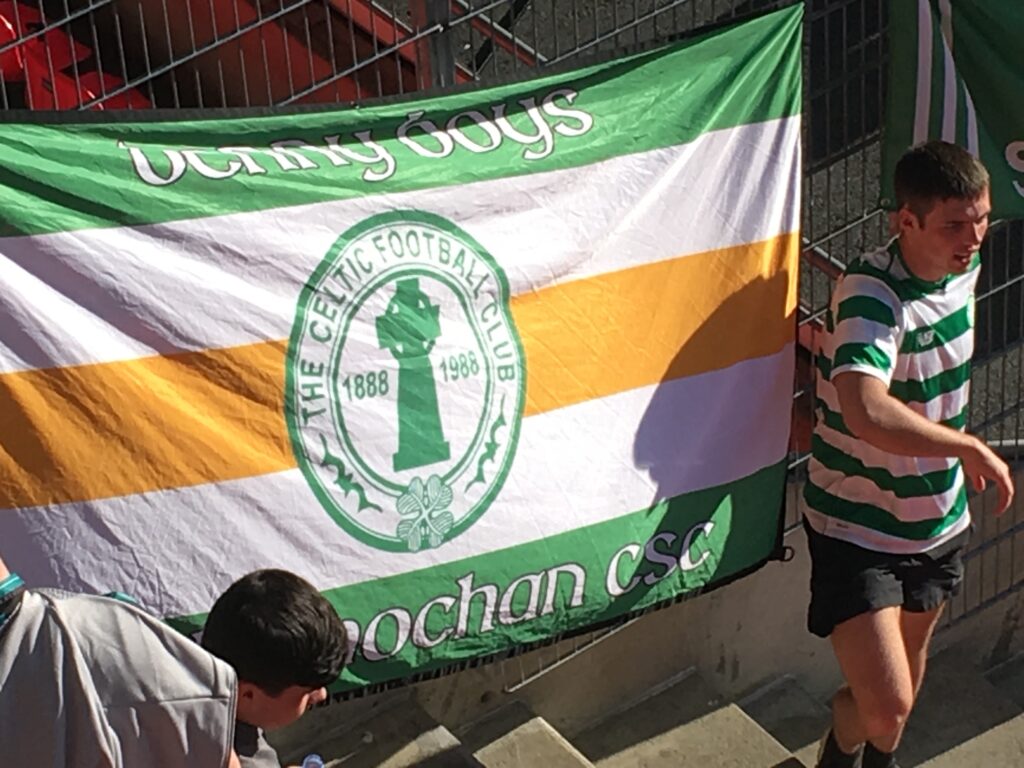 'Hail Hail, les Celts sont ici' – Matt Corr's Rennes Diary…see HERE.