Alec McNair – Celtic's Icicle by David Potter, Published in May 2021…
I'm not really sure where you would begin to describe Alec McNair and his contribution to the success of Willie Maley's first great Celtic sides. Perhaps you could think about a combination of Danny McGrain and Billy McNeill, those defensive and leadership qualities allied with a career-spanning devotion to Celtic. The rocks upon which great Celtic teams were built and flourished.
Revered 'one-club' legends, who operated at the top-level of football over two decades, captaining club and country and winning medals for fun in those cherished Hoops. Men who commanded respect from far beyond the Celtic community, on and off the field. Humble but classy. Fabulous role models and ambassadors for Celtic and everything we stand for.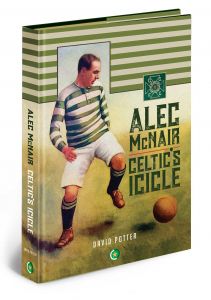 Then throw in the coolness and composure of George Connelly and the authority and presence of Virgil Van Dijk. Now we might have Alec McNair, the best defender in the world in his day.
The story of Celtic's Icicle is quite remarkable. He created records which stand to this day, almost a century after he hung up his boots following a trophy-laden 21-year career, as the club enjoyed a first golden era. No-one has matched that sort of longevity in the history of Celtic Football Club.
Alec wore the Hoops an incredible 716 times over that period, second only to Billy McNeill, including 584 League appearances, still a club record. He is the only outfield player in Celtic's proud 133-year history to take the field beyond his 40th birthday.
And it was a highly successful career. Alec McNair's astonishing medal haul of 34 includes a club record 12 League titles, with his Scottish Cup tally of six beaten only by fellow Celtic legends, Jimmy McMenemy, Billy McNeill and Bobby Lennox.
And to literally 'cap' things off, as well as being a Celtic icon, Alec McNair was chosen to represent his country no fewer than 15 times, captaining Scotland to victory over both England and Ireland. A genuine all-time legend for both Celtic and Scottish football.
Great stories require great authors to tell them properly. Someone who can get under the skin of the main characters, feel and share their joy and their pain and take you as the reader into the story itself.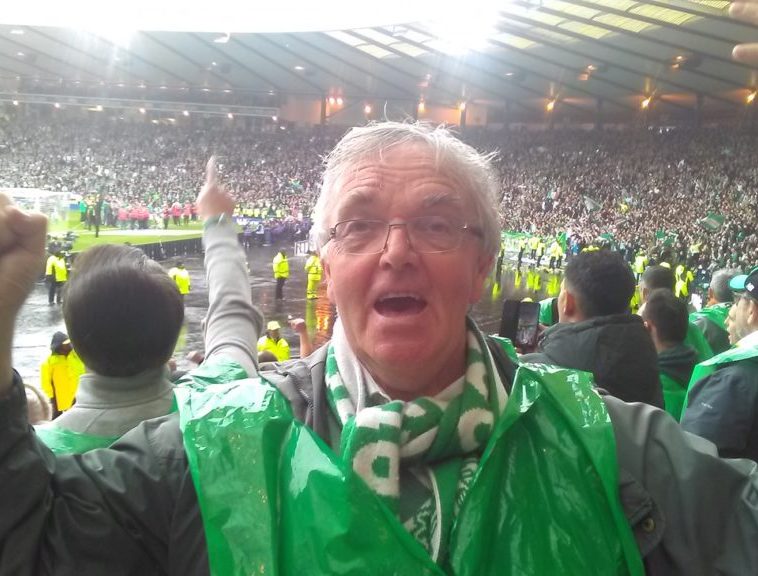 Fortunately, we have David Potter in this role. A man whose lifelong devotion to his beloved Celtic would sit comfortably beside any of the great names mentioned above. The eminent Celtic historian is in his element here.
In many ways this is a football love story, written by him about one of the greatest Celts of all time, and the social and political context and insight which supports the narrative is fantastic. It really brings Alec's story to life, as we kick every ball with the early Celtic greats.
Jimmy Quinn and Patsy Gallacher. Sunny Jim Young, Napoleon McMenemy and Charlie Shaw. James Edward McGrory and the first set of McStay brothers. What a supporting cast that is.
You will love this wonderful trip back through a record-breaking period in Celtic's history.
Matt Corr
First 50 copies of Alec McNair – Celtic's Icicle ordered will be signed by the author, David Potter…