BOOK REVIEW – The Bould Bhoys! "Glory To Their Name" – The Story of Celtic's First League Title by Matthew Marr published by Celtic Star Books, March 2023 and available now in hardback from celticstarbooks.com/shop and from all official Celtic FC outlets. The book is also available on Amazon kindle…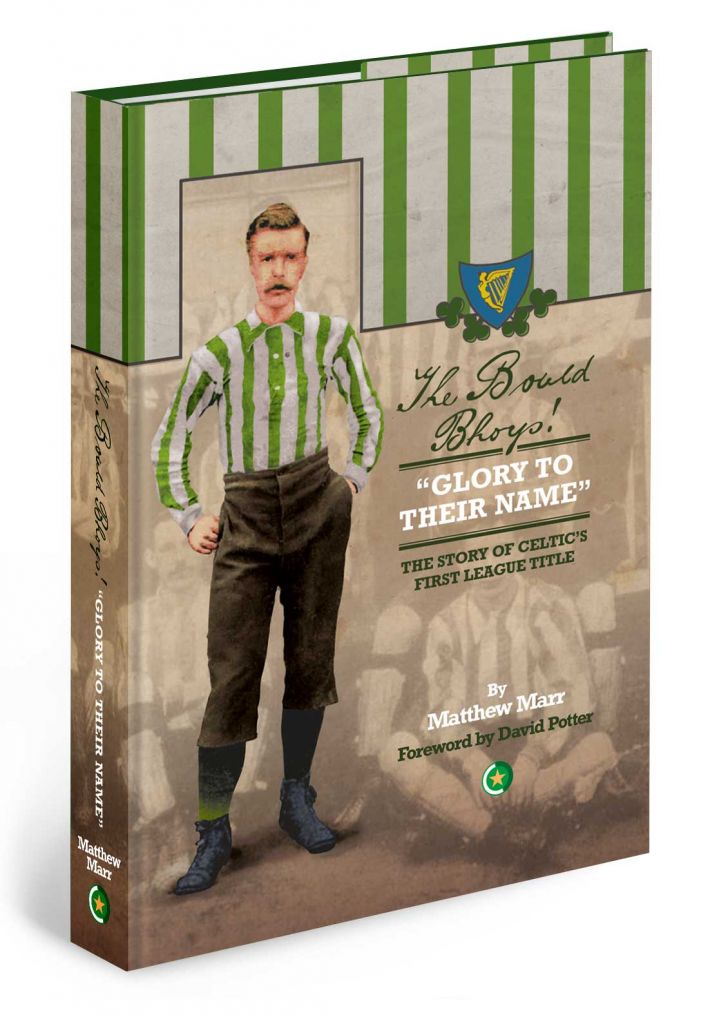 This is Matthew Marr's first book, the fulfilment of an ambition. It must not be his last! This is a fine tome, an account of the 1892/93 season and in particular Celtic's first ever Scottish League Championship win. Anyone who reads The Bould Bhoys! 'Glory to their name' will probably not have to read another book on this season, for it is all there. The League contained 10 teams, so there were 18 games. Everyone of them is detailed with teams, goalscorers and an account of the game gleaned from a wide trawl of newspapers.
With only 18 League games, there was room for a great deal of friendlies, often against top class English opposition like Sunderland, Newcastle and Everton. Such friendlies are rightly NOT marginalised for they were just as important to Celtic as any other game.
The Scottish League in fact was not the most important competition. In 1893 that was still the Scottish Cup. Celtic actually defeated Queen's Park in the final, but were unaware that the clubs had agreed that, such were the conditions, the game should be a friendly and the real Scottish Cup final should be a couple of weeks later. This seems incongruous, and even a naked attempt at money making. This accusation was scarcely even denied, but Celtic had real bad luck in the "real" final when Queen's Park were awarded a goal when the ball went, apparently, past the post but Queen's Park players, being amateurs and gentlemen, not bounders and cads, persuaded referee Mr Harrison of Kilmarnock that it was a goal. Is this the start of the Celtic paranoia?
The key game however in the League campaign was on 29 April 1893 when Celtic beat Rangers 3-0 with goals from Sandy McMahon, Johnnie Campbell and James Kelly. This game is well dealt with by the book, as indeed is a particularly nasty game at Abercorn in Paisley where the crowd apparently tried to prevent the Celtic players from reaching the pavilion! The League was eventually won anti-climactically against Leith Athletic on a midweek night in May, and the celebrations were underwhelming, if not non-existent! It was however the first of 52 such occasions (as at 30 March 2023!).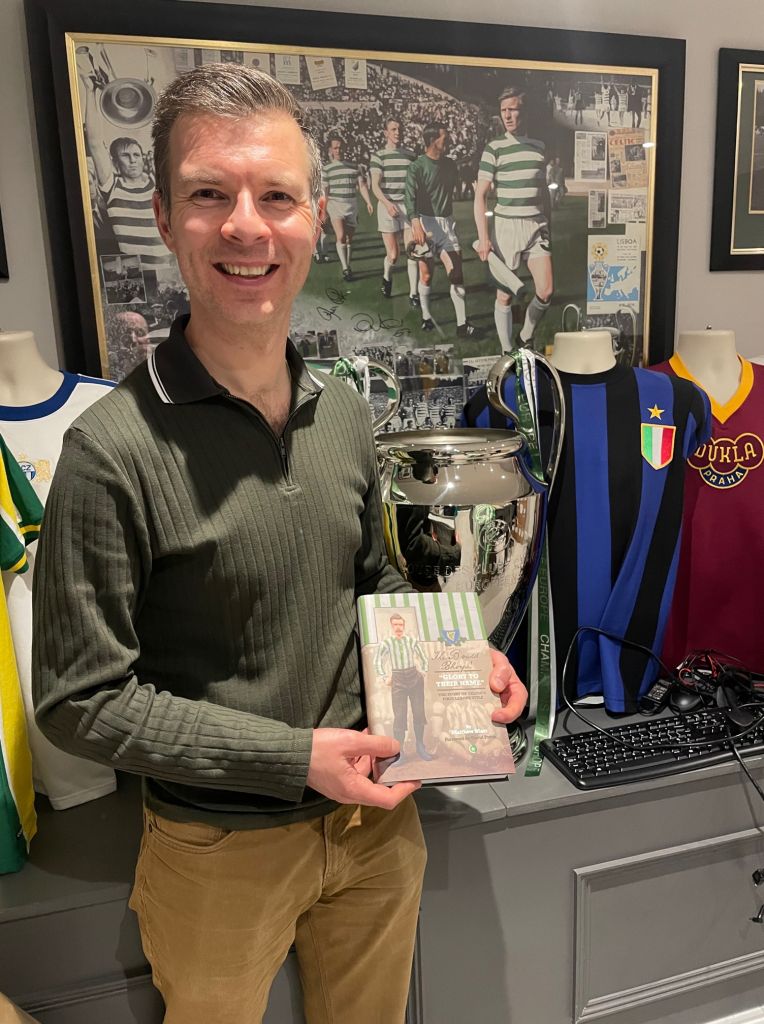 The book is very readable and contains many pieces of quirky information e.g. the Rangers v Celtic game at Ibrox was the first time that Bovril was on sale at any football match, at St Mirren an "old rickety pavilion" collapsed when over 100 people climbed on to the roof to get a better view, Celtic were the first team to play against Newcastle United at St James Park, Hearts Directors objected to their Celtic counterparts celebrating a goal and tried to remove them, and Celtic persuaded (with a bribe) St Mirren to agree to a postponement of a League game so that they could play a friendly against Blackburn Rovers! When that game was eventually played it was the same night that John H McLaughlin persuaded the Scottish League to accept professionalism!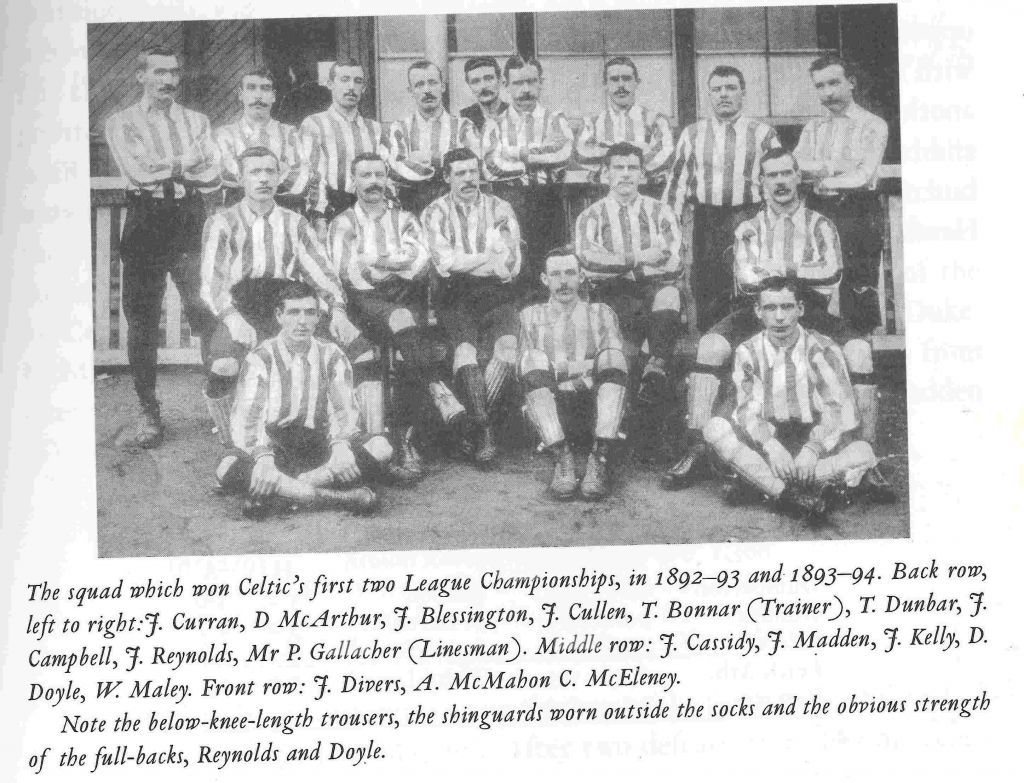 Some songs are quoted – one to the tune of "God Save Ireland", and another to "The Wearing Of the Green" and another about snow, which seems as if it came straight from the pen of William Topaz McGonagle, the hero of Victorian Dundee, the home city of Mr Marr. Such things make the book more lively and interesting.
Great players – Sandy McMahon, Dan Doyle, Willie Maley, Johnny Campbell, Jimmy Blessington are mentioned throughout the book, as are some lesser known players. How many of you, for example, know a lot about Hugh Clifford and John Gibb? Thanks to Mr Marr, they are immortalised now, and their descendants will be rightly proud of them.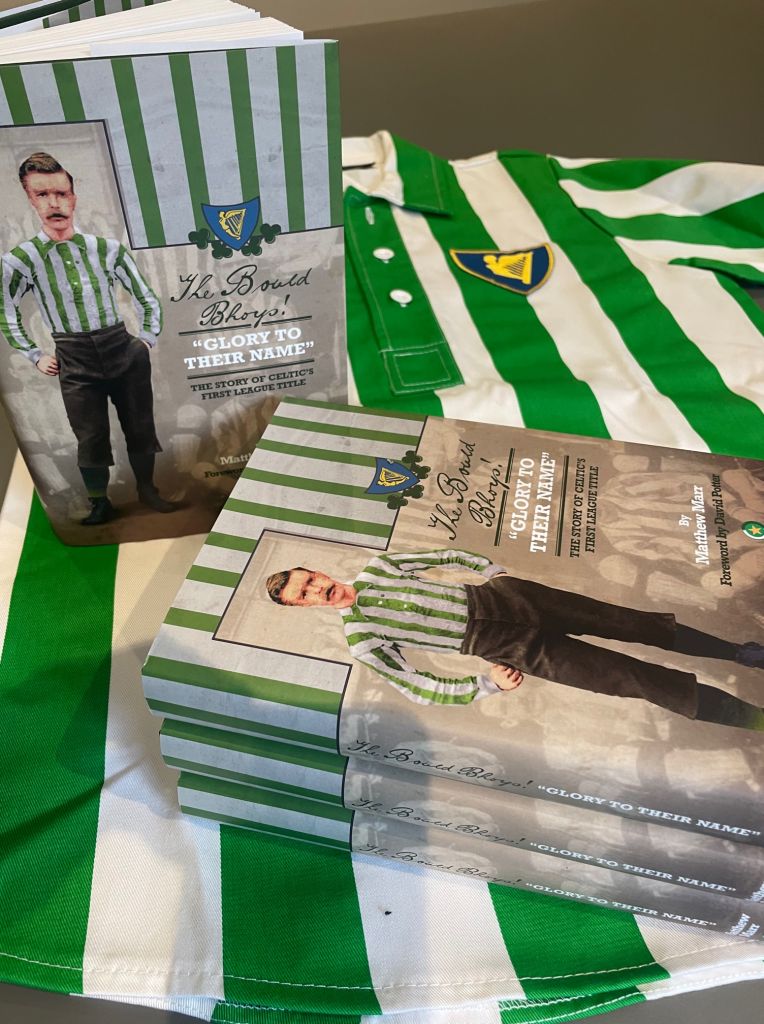 One slight quibble concerns the photographs. I love the idea of maps of grounds like Newcastle Road, Sunderland and Barrowfield Park, Glasgow, but the effect is somewhat spoiled by them being too small to work out where everything is. Possibly fewer photographs, but bigger next time? Or perhaps The Celtic Star could publish larger versions of the images for the book's readers to access? I'll have a word.
So let's have some more such books please Mr Marr! There have been books on League title wins concerning The Invincibles of 2017 or Ten Men Won The League in 1979, but there is scope for others. My own favourites are 1914 and 1968, and what about Tommy McInally's great year of 1926?
Buy this book, ye astroids (readers of The Star). You will enjoy it.
David Potter