YOU have got to admire Chris Sutton, here he is in the BT Sport studios laying into Brendan Rodgers for downsizing to move from Celtic to Leicester City and the former Celtic Star even stated that "Celtic reserves are bigger than Leicester City."
???? – "Celtic reserves are bigger than Leicester City"pic.twitter.com/0CKKjrDjmv

— MUNDIAL (@MundialMag) March 2, 2019
Okay, that may be an exaggeration to say the least but you see the point that Sutton is making and it is well worth doing so especially for the audience south of the border who hold Scottish football in such contempt.
So well said Chris Sutton!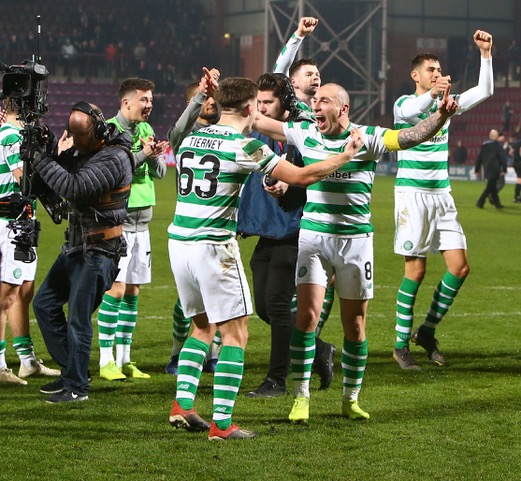 For Celtic, after a win at Tynecastle and a celebration to remember after that wonderful stoppage time winner from Odsonne Edouard, the attention turns to Easter Road today. The Hibs fans were indulging in their own conspiracy theories this week, claiming that Neil Lennon had manufactured the parting of the ways with Hibs because he was aware what was coming and had been tapped up to replace Rodgers.
All complete nonsense of course but don't expect Lenny to get a warm reception from the home support today, whereas the Hibs players will quite understandably be highly motivated to put one over on Lennon by knocking Celtic out of the Scottish Cup.
Heading to Edinburgh shortly and we will post our Match Report shortly after the final whistle. Team news to follow…expect a couple of changes to the side that started on Wednesday.