Banner headlines this morning should be lauding a Celtic side, who after a turbulent 48 hours showed little ill effects.
Played well enough to win at a ground they have already lost at this season and showed the mark of champions by going to the last kick of the ball in search of a victory. A victory that will have deflated our rivals.
The other side of the City were scudding the cannon fodder of Dundee. They must have picked up a whiff of opportunity. Smiles would have been broad and the songbook ready for a throaty airing.
We extinguished those embers of hope with a swing of French Eddy's boot. An 8th title is within grasp.
Instead, the headlines today will no doubt mention the Green Brigade banner issuing a vicious broadside to Brendan Rodgers 'You traded immortality for mediocrity. 'Never a Celt Always a fraud' it read. Harsh. Ridiculously harsh.
It's not a reaction. It was planned vengeful response from a spurned lover with 48 hours to reflect. It wasn't a natural response. It wasn't even an angry response it was calculated in the hope Brendan was watching and would hurt as a result, but let's be honest it was mainly for the Green Brigade's own Public Profile. Ride the coat tails of opportunity to stay in the public eye.
Considering the vitriol spewed at Brendan over the last few days there's an irony in the behaviour, public profile, narcissistic tendencies? Perhaps the Green Brigade and Brendan Rodgers are more alike than they'd like to think. Pseudo Ultras lash back at Pseudo Celt. Let's get a saucer of milk for the Catty one's. Miaow!
You see anger as a natural reaction lasts 90 seconds, In fact all emotions last for less than 90 seconds. If anything continues after that it is because we have added our own narrative and chosen to hold on to the emotion. Therefore, we are causing our emotions to escalate further and we are also ensuring they last longer.
The more often we replay the memory, that is attached to a thought, or repeat one of our old painful stories, we remain caught in the cycle and it will get more and more difficult to disconnect.
In other words it's false. As JD Salinger's character Holden Caulfield liked to say in Catcher in the Rye it's 'phony'.
You can almost forgive an angry response in those first 90 seconds as it's a base reaction. 48 Hours later it's not, it's simply full of ulterior motive. Frankly it's cringe worthy.
Where was the banner welcoming Lenny back into the family? or to the players showing solidarity as they went through the process of finding match focus at one of the toughest grounds in Scotland just 48 hours after their professional lives went for a spin in a media tumble drier? No time for that but enough to vilify a guy who's not even there anymore.
Aye it hurts. I get that, but grow up for goodness sake.
The guy's reputation is already tarnished but it's not diminished. Invincible season. Double treble. Left the club light years ahead of when he picked up the baton two and a half years ago. All forgotten about aye? Not by all of us.
I thank him for his work, I thank him for getting a stadium full again and for giving us immense pride in a football club that was stumbling around like a wee Ned on a bottle of white lightening.
Granted he's disappeared into the sunset without much more than a glance back and a hurried wave, and yes it could have been handled better, but given what he gave us and what he's left behind did he deserve that? Not in my book.
There is a growing sense of entitlement at times and it's something we've derided the other side of the City for in the recent past, let's not fall into that trap just because we're hurting.
I'd expect a bit more class and decorum from our side. We have to focus, to hark back will lose that focus.
There's a new sheriff in town let's get behind him and behind the players and leave that sense of entitlement to others. It's not becoming of a Celtic support.
In fact to quote JD Salinger again 'that killed me'.
Niall J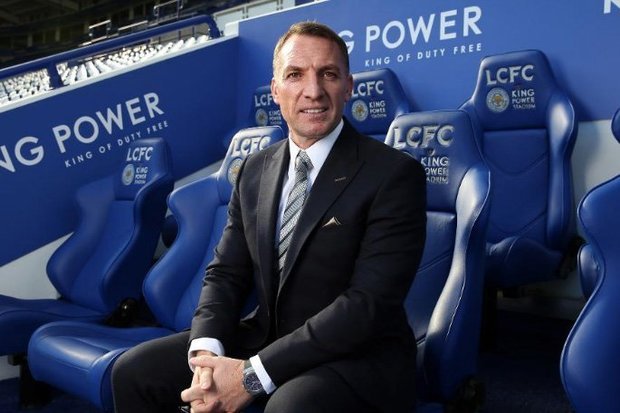 *Niall submitted this article to The Celtic Star this morning with the following message…
Hi David.
Well that was nervy last night wasn't it? So proud of them for getting that result after the upset of the previous 48 hours. Thought the players did us proud.
Not sure if this one will go down all that well so it's up to you if you want to put it up. I'm probably in a minority but I wanted it off my chest!
On to Saturday we go!
Thanks
Niall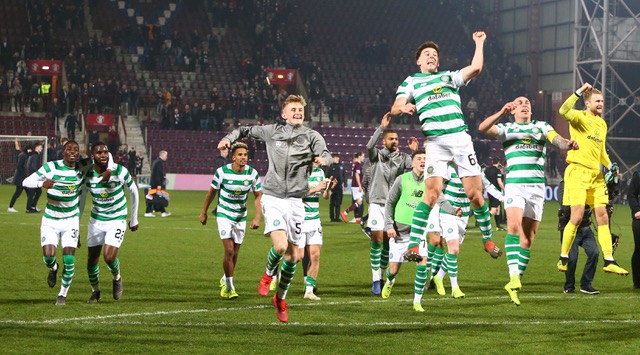 Here's my reply to Niall…
Hi Niall,
Personally I thought that the banner was spot on, as did David Potter who wrote about it last night. Of course you are entitled to your view and there's no reason why we wouldn't publish your thoughts.
(Just like if YOU want to write for The Celtic Star. All you have to do is email your thoughts to editor@thecelticstar.co.uk and we'll do the rest.)
When we all calm down, I think most supporters will recognise the work that Rodgers did in his time at the club. He has however destroyed his legend status by departing in the way that he did, but he does leave the club in a much better position than he found it – and much of that was down to the board.
Empty stands, failure to support Resolution 12, a rookie manager in place because he was cheap and could be controlled, losing that semi-final, on it goes.
Rodgers arrived and sorted it all out. The Invincible season was the best since Lisbon for the club. Seven trophies in the bag, an 8 point lead in the league and still in the Scottish cup. Walking was a betrayal but it was coming sooner rather than later.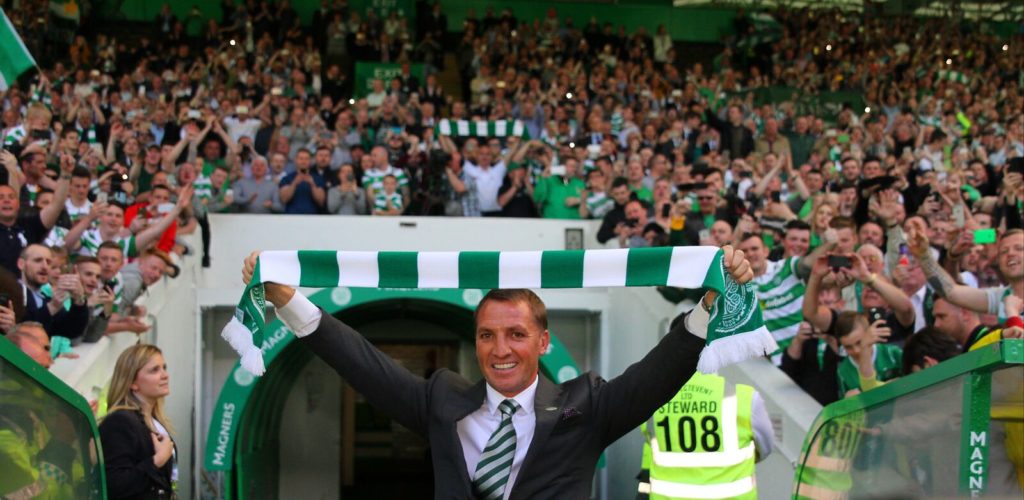 The £6million from Leicester would otherwise have been paid to Rodgers by Celtic if he stayed for 10IAR, so that's a £12million swing in our favour.
He took us through the £100million barrier for the first time. And ask yourself this, if you had to put a value on the players that were at Celtic on the day he arrived and compared that figure to the worth of the squad on the day he left then he'd probably added another £100million to our bottom line.
But it was the way he left. If worked out brilliantly for Peter Lawwell, had Rodgers upped sticks in the summer after completing the 3 x 3 and said that the club can't match his ambition, things would have got pretty hot for the CEO, who collected that huge bonus on Hogmanay.
Now though Rodgers is the bad guy – and rightly so – because of the way he left.
Now we know what kind of man he really is, no-one should be that bothered. We've got Neil Lennon back and the improvements that Rodgers brought to the club in terms of professionalism are still there to be exploited. Neil Lennon is a very good manager. He is a TRUE Celt. He gets us, he is one of us. He doesn't just talk the talk like Rodgers.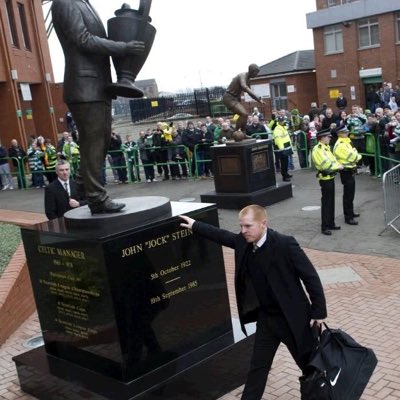 Last night he saw the suicidal passing inside our own area nearly cost us a win. That's been murder to watch and it will be gone as of Saturday!
Someone said that Rodgers style of football means that the best team nearly always wins. He won 80% of his domestic matches, a figure that no other Celtic manager can match. But in Europe we often weren't the best team and we couldn't win.
I don't miss many games, but this season I actually gave away my tickets for some of the Europa League games. I watched them on BT Sport instead so missed the wins against Rosenborg and Leipzig. I went back for the Salzburg game. European football was becoming about business, making money, not competing or trying to win – there was no enjoyment in it.
The defeats to Barca and PSG were unCeltic like in my opinion. We should NOT be losing by cricket scores. Neil Lennon won't let that happen. He'll adapt to suit who we are playing. 14% possession, 2-1 to Celtic against the best team in the World with a Celtic team nowhere near as talented as the current crop.
So thanks Brendan for what you've given us. But thanks too to the Green Brigade for putting the matter to bed last night with a perfectly apt banner that spoke for the majority of the support. Now let's move on and let Rodgers do what he does best – think about himself.
I got a ticket for Easter Road in the ballot last night so will be there on Saturday!
David