Celtic Star Oli Burke spoke to the media yesterday, and compared the departure of Rodgers to Leicester as a case of Last Minute Dot Com – "one minute' he's the manager and the next minute he's gone" Burke said and confirmed that the players heard about the departure from general talk and from the media. He also confirmed that Rodgers had not been in touch with him since leaving.
He also stated that he remains happy at Celtic and nothing has changed as far as his intentions for beyond the summer so if there was a chance that he could become a permanent signing before BR-Exit, nothing has changed his mind through the introduction of Neil Lennon.
Watch Oli's press conference below.
Burke also spoke about the game on Wednesday night where Celtic secured the three points that look like being hugely important in the race for 8 in a row.
"It was a crazy victory. We showed great character and I think it sent a great message about how strong we are as a team," Burke said.
"We showed we can cope with things happening on and off the field. We got the win, no matter how scruffy it was or how it went.
"We've been fairly calm about what's been happening. It's part of football – managers come and go.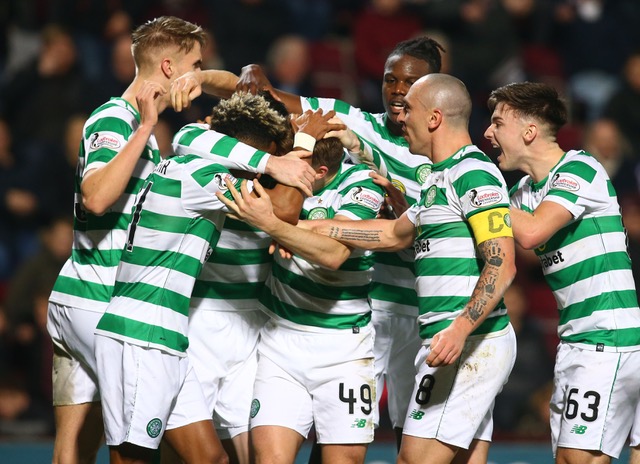 "We obviously did very well against Hearts so nothing has changed for us, really. I wouldn't say I was disappointed that Brendan has gone. I still feel I can learn a lot from the new manager and I'm looking forward to working under him.
"I'd never met him before but he seems really good, really passionate about the club. He knows what it's all about so he's the right man for the job.
"I've not have the chance to talk to Brendan yet but obviously I wish him all the best because he's been great to me.
"He brought me to Celtic and gave me my opportunity, so I'm very thankful to him and I hope he's successful."