Harald Brattbakk scored that vital second goal against St Johnstone at Celtic Park on that gloriously sunny afternoon in May 1998 to put an end to any remaining doubt that Celtic would stop Rangers achieving Ten-in-a-Row.
Now the Norwegian has been contemplating the current Celtic striker whose task is slightly different this season. His job is to secure Ten-in-a-Row for Celtic and judging by the hat-trick he scored on flag-day as Celtic brushed aside a decent Hamilton side by 5-1, Odsonne Edouard is taking that responsibility very seriously indeed.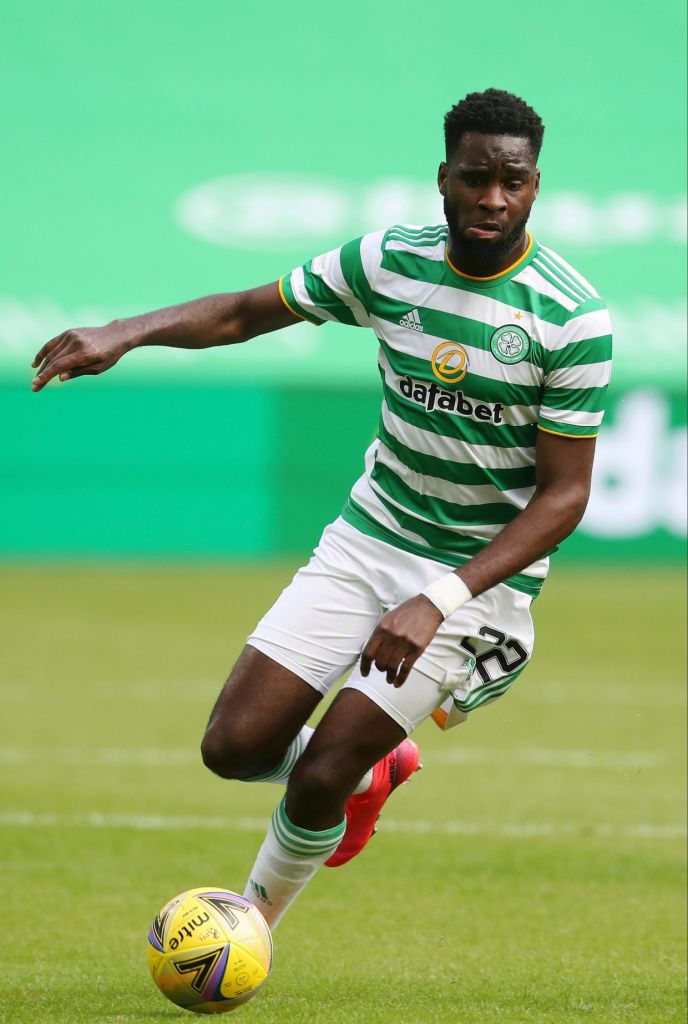 Yesterday we looked at the reason why a £40million bid from the likes of Arsenal or Leicester City makes no sense for Celtic – either financially or in terms of on the pitch where the repercussions of selling a player happy to stay for Ten-in-a-Row could be very bad indeed for the likes of Peter Lawwell should the player be sold and Neil Lennon's side comes up short come May 2021 due to the lack of goals scored.
Keep him, extend his deal, pay him handsomely to sign it, let him run riot this season in the Scottish Premiership, in the Cups and in Europe and then sell him to a bigger club that Leicester flaming City for considerably more than £40million.
Just about every Celtic supporter will see the logic in that, Peter.
Odsonne Edouard is Scotland's Player of the Year after scoring 28 goals last season and he romped the poll on The Celtic Star with over 11,000 supporter voting. He also hit double figures for the French Under 21s and must be close to a full international call-up for the World Champions.
He still has two years remaining on his current deal at Celtic and has stated that he is more than happy to stay at Celtic help win the historic, magical Tenth successive title. French Eddie knows what it means and the legendary status that will be his when he bags the goals to deliver Ten-in-a-Row.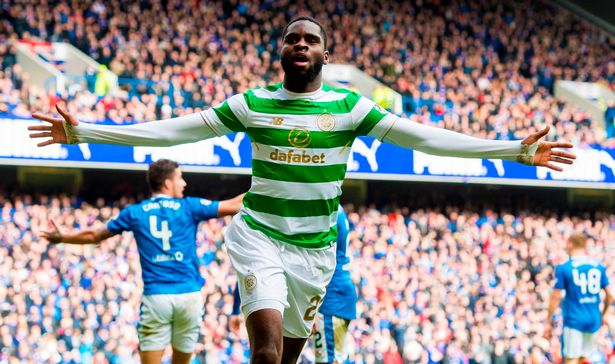 Speaking to Daily Mail, Brattbakk gave his views on whether Celtic should contemplate selling their star striker should, as expected huge offers start arriving on Peter Lawwell's desk.
"I think it would be really tough to say no to a bid of that amount. It's so much money,"the former Celtic striker said. "Financially, Celtic is still doing well. But any club would appreciate £40m right now. Also, if you sell him for that kind of money, you could buy one or two new players for maybe £10m and you'd still be left with £30m."
Go back and check our article yesterday though. Celtic signed Edouard from PSG for £10m and that is an investment that Celtic will account for in any sale and the French Champions will be due a sell-on clause of around 10%, so that's the £40m deal looking a lot less attractive financially.
"This is always the discussion that you have. The club will always think about Ten-in-a-Row but also about how best to run it," Brattbakk continued. "If you ask the supporters, of course, they'd all give Édouard a better contract to stay on. But it's not that easy. The board of directors have to think about both things which makes it difficult.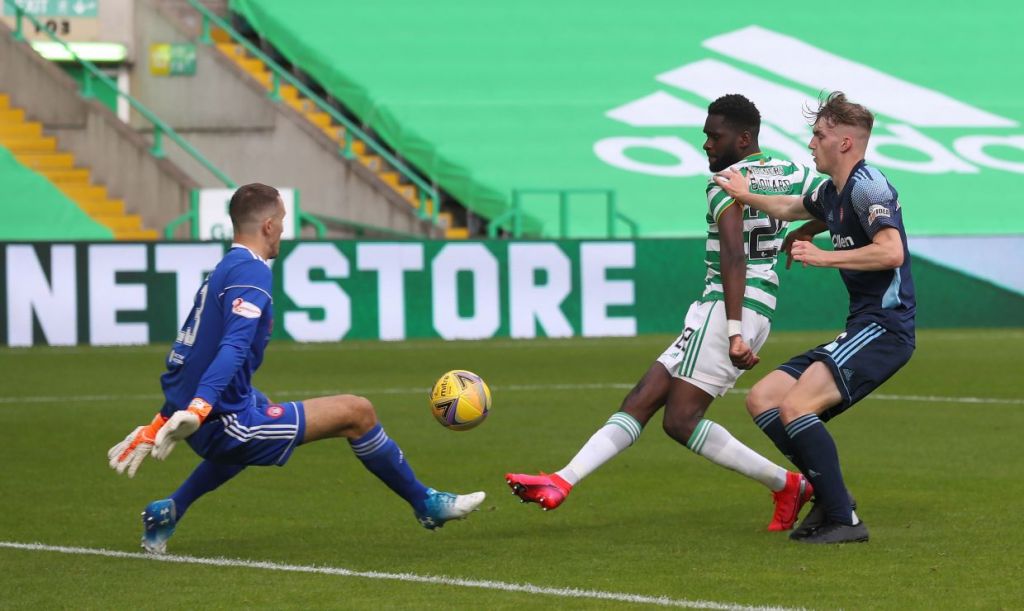 "He won't be sold this week and if he plays well next week and scores a couple of more goals, there will definitely be more interest in him.
The English league doesn't start until 12 September. If Edouard plays well in the next four or five games and adds to his number of goals, the bids could even rise to £55m or £60m. It's a good situation for Celtic at the moment. The SPFL has started, the EPL hasn't and there are plenty of games for him to show himself to other clubs. If Leicester bid £40m, maybe another club will come in with more."
Those bids might or might not emerge before the English season starts. Celtic can increase the value by getting that contract extension signed in the meantime. That would also give the support a huge boost having funded the club via record number of season tickets sold even though we've all to watch from the sofa until further notice.
And remember a second spike in the pandemic would result in even more games being played behind closed doors, at best.