And so to that final day of 9 May 1998. The intervening week was full of tension, psychosomatic illnesses, insomnia and recurrent nightmares about mass suicides by punters jumping from the high stands at Celtic Park.
St Johnstone's manager Paul Sturrock apparently received death threats from crackpots of both persuasions, but there was little doubt that the Perth men were enjoying their moment in the limelight, as indeed were Dundee United who could yet win the title for Celtic if they beat or even drew with Rangers at Tannadice.
The Jock Stein Stand at Celtic Park had not yet been built and the crowd was restricted to 49,000.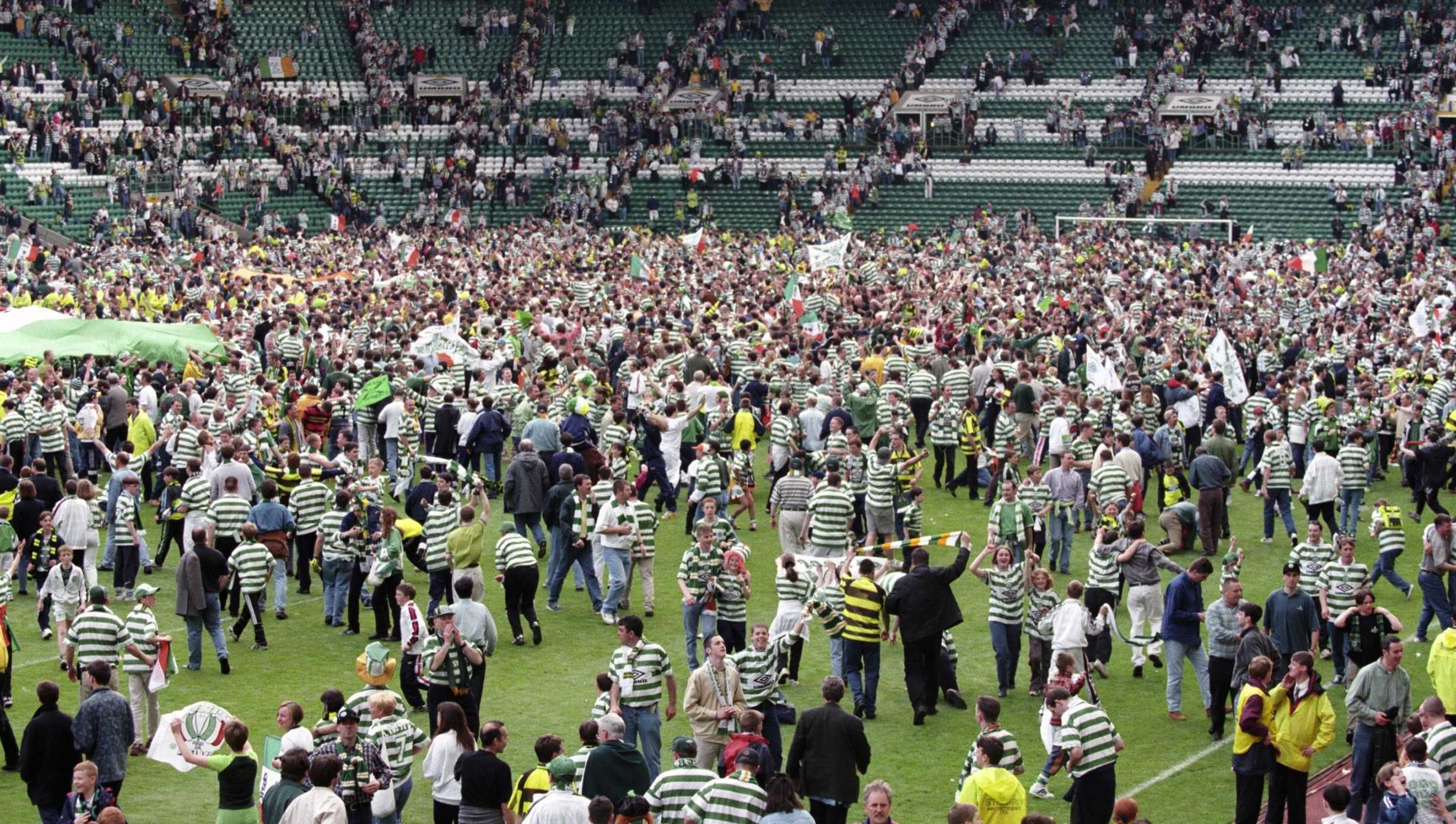 But there were almost as many Celtic fans outside the ground as there were in it, listening to the roar of the crowd and transistor radios.
Fortunately it all turned out well – Henrik Larsson early on and Harald Brattbakk in the latter stages, triggering off the greatest party that the Celtic support had enjoyed for many, many years.
But the predominant emotion was relief!
David Potter
Extract from Celtic How the League was Won 49 Times by David Potter. We have been taking you through a selection of the 49 stories surrounding Celtic's title wins during the international break. If you haven't been reading it's well worth having a look back on our home page – some marvellous stories from the earlier wins and great memories for games you would have been at!
Also on The Celtic Star today…
'I've got a purpose and I can make an impact at Celtic,' Christie…See HERE.
Res 12 Update! Questions for The Celtic Board, next step City of London Police…See HERE.
Jim Craig – Celtic v Port Glasgow Athletic…See HERE.