Brattbakk's four-goal haul…but it should have been Harald the Great
On Saturday, 14 January 1928, the legendary James Edward McGrory scored eight goals for Celtic against Dunfermline Athletic in a 9-0 League rout of the struggling Fifers at Parkhead, Alec Thomson with the other on the day for any quiz buffs amongst you. Jimmy's haul remains a top-flight scoring record for these islands to this day.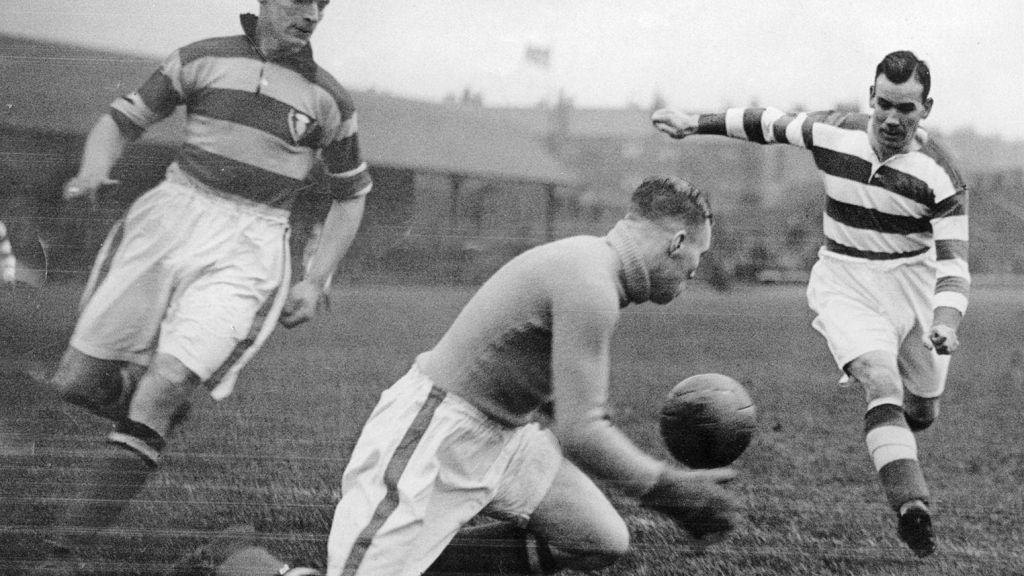 The 23-year-old Prince of Garngad McGrory was in the form of his life in his fourth season as a first-team regular at Parkhead, his goal tallies for the preceding three campaigns being 31, 48 and 58 respectively. Coming into this game on the back of two successive hat-tricks, away to Queen's Park and Falkirk, he had already scored trebles against St Johnstone and the amateurs from Hampden, managed four goals against St Mirren and five in a 7-0 victory over Third Lanark in the Glasgow Cup.
Jimmy would manage a hat-trick in the first 10 minutes against Dunfermline en route to his incredible 8-goal haul, with legend being that not one of those was a header, the trademark finish of McGrory over his fabulous career.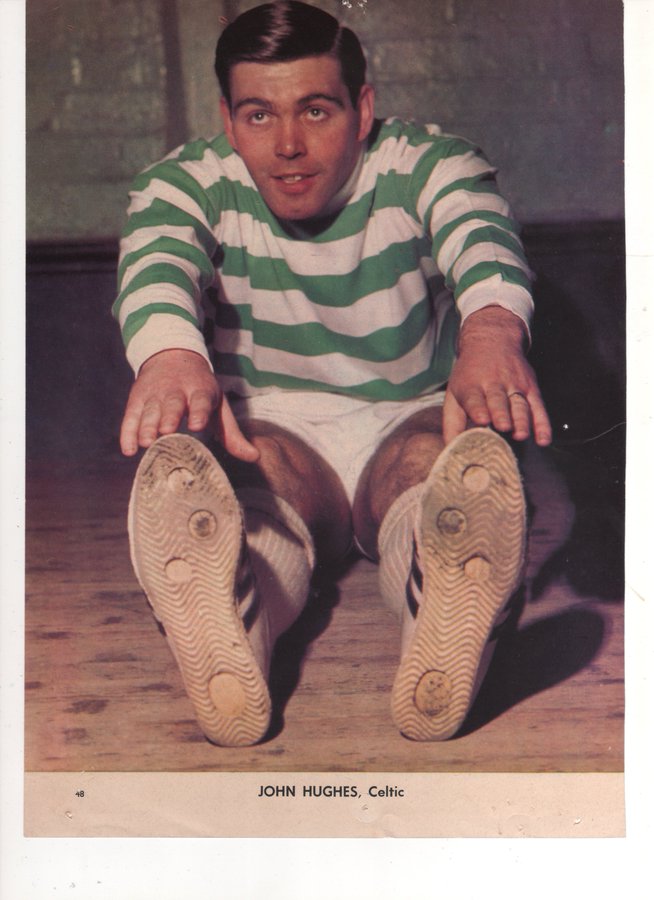 Over the years, some marvellous Celts would score five goals in one game. Post-war, those would include both Neil Mochan and Bertie Auld at Broomfield – the latter in Jock Stein's first game in charge, John Hughes wearing white 'sannies' trainers against Aberdeen, Bobby Lennox and Stevie Chalmers in the same match – a 10-0 victory over Hamilton Academical in the League Cup at Celtic Park – and, more recently, Gary Hooper in a 5-0 win which brought the season to a wonderful conclusion against Hearts.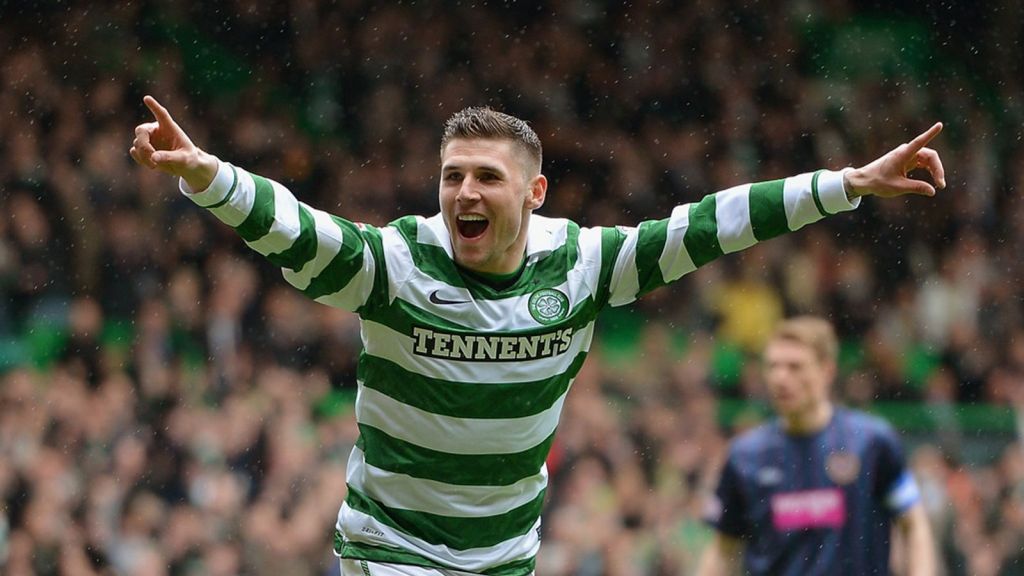 One man managed six. I was fortunate enough to be at Celtic Park in October 1973 to see my hero Dixie Deans beat Alan Rough for a double hat-trick in a 7-0 win over Partick Thistle, a feat witnessed by the great McGrory, who admitted afterwards that he believed his longstanding record was under serious threat that day.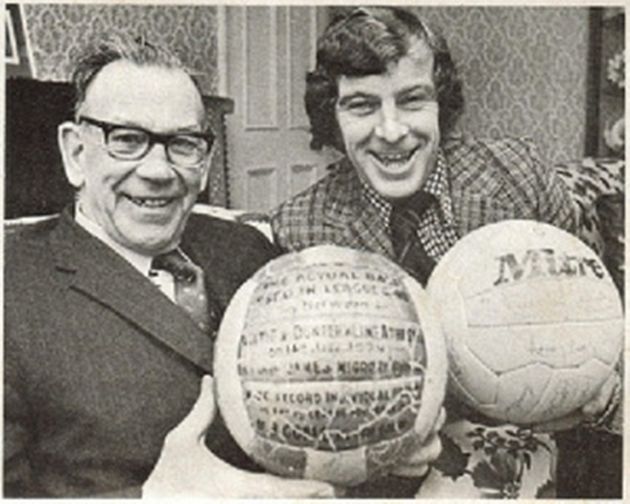 In my opinion, it was under a greater threat 25 years later, on this very day in 1998, from a less likely source than Dixie Deans, perhaps. Step forward Harald Brattbakk.
Harald was a key member of the Rosenborg Trondheim side which dominated Norwegian football from the mid-1990s. His home and away goals against Turkish champions Besiktas in the Champions League qualifiers of 1995 took Rosenborg into the group stage of European football's elite competition, and he would be on target again in matches with Spartak Moscow and Legia Warsaw as the Norwegians finished behind them but ahead of English champions, Blackburn Rovers.
He would improve on that the following season, with the winner against IFK Gothenburg in the inaugural group stage match in Sweden, before a home defeat to AC Milan and in both legs of the double-header with Porto seemed to have ended Rosenborg's European dreams for another year.
A home victory over the Swedes set up a winner takes-all-clash with the Italians in the San Siro on the final matchday, Harald opening the scoring as his team shocked AC Milan with a 2-1 victory which allowed them to join the Portuguese in the quarter-final. Zinedine Zidane and Juventus would finally put them to the sword in the knockout round.
Harald's third successive attempt at the Champions League saw him score home and away as Rosenborg knocked out Hungarians MTK Budapest in the qualifying round, before securing another tough group draw, Real Madrid, Porto once again and Olympiakos blocking their path to the knockout stages. Brattbakk scored twice in the 5-1 rout of the Greeks in Trondheim then again in the 2-0 defeat of Porto, before completing a home treble with the second goal as Real Madrid were humbled in Norway. Rosenborg would finish with an excellent 11 points, just two behind the Spaniards, who would qualify before going on to win the competition.
Those scoring exploits brought Harald Brattbakk onto the radar of Wim Jansen at Celtic, and a £2m cheque brought him to Glasgow in December 1997. He would struggle to make an impact, with only two Scottish Cup goals against Morton and Dunfermline Athletic to show for his first 10 appearances in the Hoops. That would all change on this day in 1998.
Scottish Cup-holders Kilmarnock rolled up to Celtic Park to face a home team neck-and-neck with Rangers in the search for a first League title in a decade, with the prospect of the dreaded 10 in the back of every Hooped mind. What followed next will live long in the memory, as Harald opened his League account in some style, by scoring FOUR times. Not just that, he also managed to hit the post twice when it looked easier to score, and three times he was clean through, one-on-one with former Celtic goalkeeper, Gordon Marshall, on each occasion the Norwegian failing to add to his tally.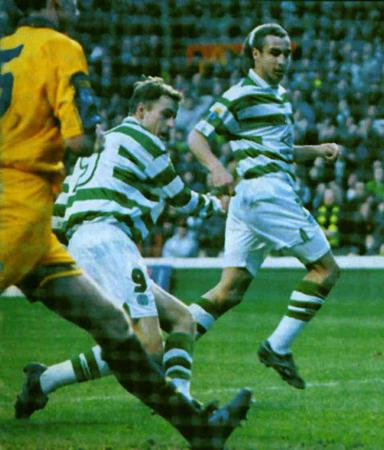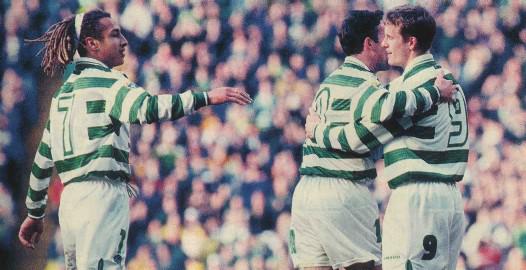 Incredible as it sounds, my recollection of walking home from the game is not talking about the four goals he scored, but the five he missed and with them the opportunity to pass the records of Dixie Deans and even the great McGrory himself with a tally of seven, eight or nine goals on the day.
Harald could have broken Jimmy McGrory's record that day from memory. https://t.co/CCTGiFHdxO

— Matt Corr (@Boola_vogue) February 21, 2021
By way of consolation, Harald's 10th and final strike of that memorable season would see his entry into the Celtic record books secured, his clinical second-half finish against St Johnstone at a packed Parkhead on the last day of the campaign bringing the title back to the East End for the first time since the glorious Centenary triumph under Cesar in April 1988.
Thanks as always to the wonderful Celtic Wiki.
Hail Hail.
Matt Corr