Talksport host Alan Brazil's comments when hearing of the appointment of Celtic's new manager in the summer have become legendary, as the Radio host and Celtic fan derided the appointment of Ange Postecoglou – and his co-host Ally McCoist revelled in his premature discomfort.
𝗕𝗿𝗮𝘇𝗶𝗹: "Is this a wind up? Where do they come up with these guys from?"
𝗠𝗰𝗖𝗼𝗶𝘀𝘁: "I shouldn't wallow in your despair but I'm loving every minute."
😩 𝗕𝗿𝗮𝘇𝗶𝗹: "Is this a wind up? Where do they come up with these guys from?"

🤣 𝗠𝗰𝗖𝗼𝗶𝘀𝘁: "I shouldn't wallow in your despair but I'm loving every minute."

Alan Brazil isn't feeling overly positive about #CelticFC looking to appoint Ange Postecoglou… 🍀 pic.twitter.com/Ws2lP5KIU6

— talkSPORT (@talkSPORT) June 3, 2021
Since jumping the gun somewhat, Brazil has seen his team rise from a start which encompassed three defeats in the opening six games, a drop to sixth in the league table after defeat at Livingston, to a run of 31 league games unbeaten run that took the Hoops back to the top of Scottish football and a tenth title in eleven years. Not bad for some no mark from Oz Mr Brazil!
This morning with Celtic crowned as League Champions at Tannadice last night it's fair to say Alan Brazil is having to eat a huge amount of humble pie, but he's approaching the task with a fair amount of humour. With Brazil more than willing to laugh at himself when he said.
"Last night's draw at Tannadice means that Ange has won the Scottish Premiership title in his debut season – I told you he'd be good."
"Celtic have won it 10 times in 11 seasons, Alistair."
And McCoist decided he'd let his pal have that one when he replied – "To be fair, you napped it. You said right at the start big Ange was the man. I must stand by you."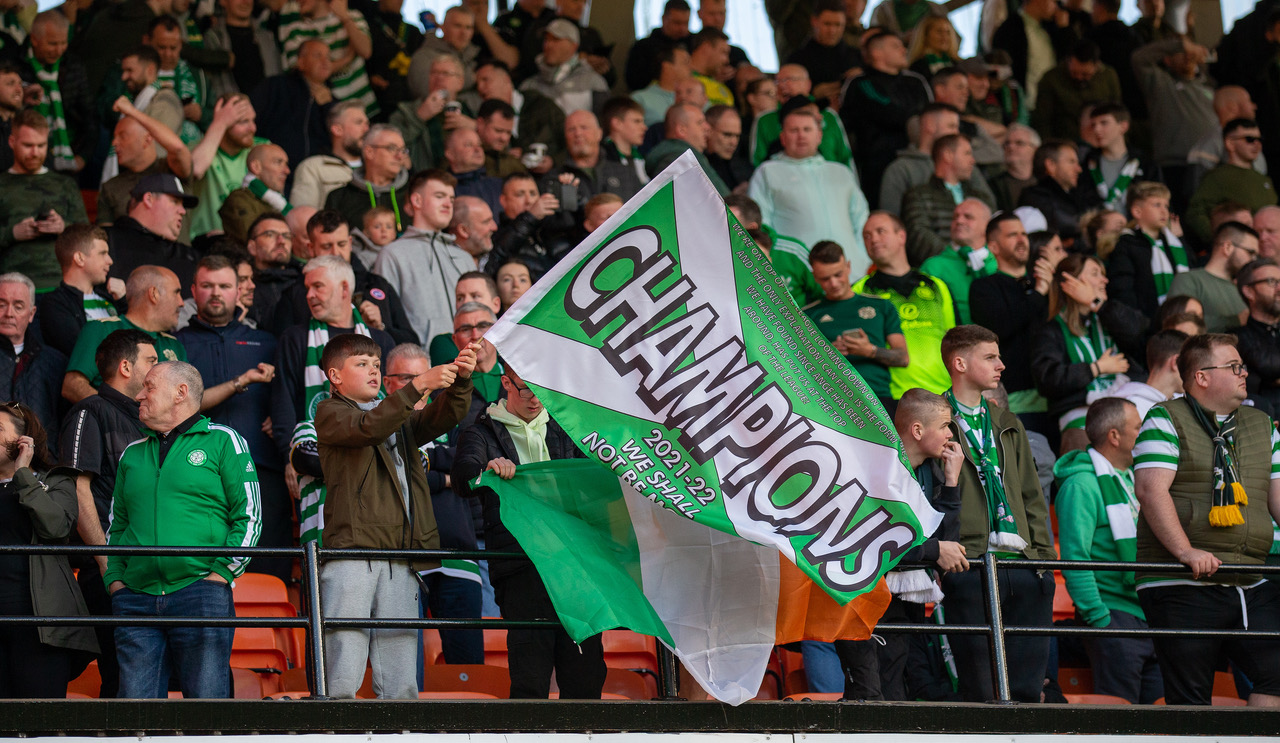 Ange Postecoglou received an incredible amount of derision from the mainstream media when he arrived at Celtic. Very little of the criticism was measure or balanced, and considering the platform these guys have the lack of research and knowledge exhibited, before jumping to conclusions and writing the manager off, should be cringeworthy for those looking back on it now.
But Ange has had the last laugh. Despite the criticism the manager stuck to his playing philosophy, ignored the outside chatter entirely, and set about transforming Celtic from a side who finished 25 points behind an unbeaten rival the previous season into the champions of Scotland in under 12 months, and that's all the response required for those who suffered from such premature determination.
In earlier times that kind of relentless attacks on Celtic figures could succeed through the skullduggery of the hacks in turning Celtic supporters against our own, a perfect example would be when Fergus McCann was booed while raising the first league flag to fly over Celtic in a decade.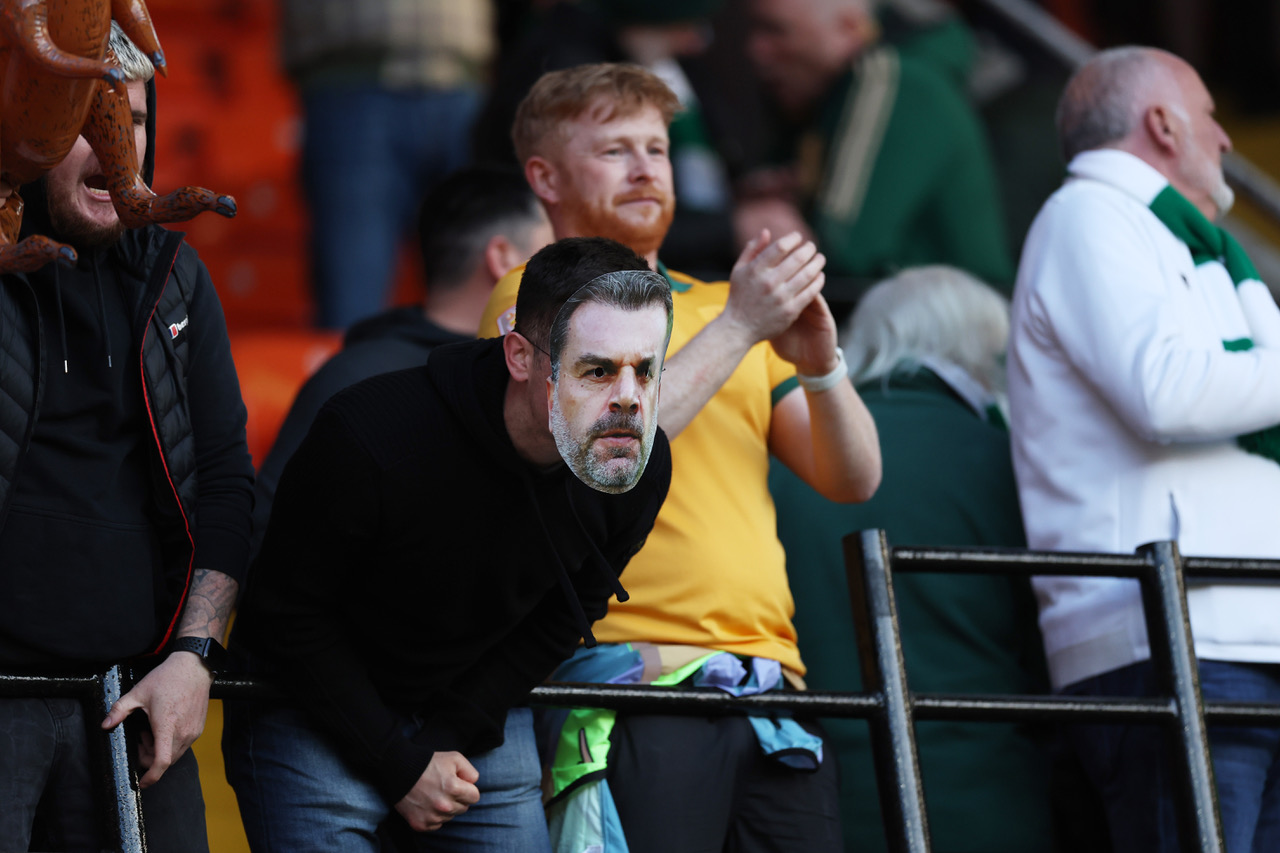 But these are changed days and while the mainstream media and the former players turned pundits had their knives sharpened for Ange right from the start, the Celtic Fan Media starting of course with The Celtic Star who were first to speak to Ange, countered this negativity by giving Ange our complete support from his first day at Celtic Park. That support has been consistent, amazingly strong all season long and the fans and Ange both got their rewards last night.
And in a class gesture this morning Celtic have confirmed that Ange and the players will be holding a post match Celtic Fan Media conference on Saturday after the troops lift the trophy. No hacks allowed. Just one representative from each of the Celtic Fan Media sites who have helped shape the agenda all season long and improved the Media Conferences with Ange's tone noticeably changing when he got to the questions from his real friends in the media – the Celtic supporters within the fan media.
Niall J