BRENDAN RODGERS has revealed that his Celtic players were put through a late night training session at Celtic Park late on Thursday night after the Europa League victory over Zenit St.
With less than 72 hours before Celtic face a "stuffy" St Johnstone at Celtic Park, the Celtic boss had Kolo Toure lead a session which was designed to get a number of players not involved in the starting eleven against Zenit ready for the Saints match and also the return in St Petersburg on Thursday at 6pm.
Rodgers, now in his second season as Celtic manager, is more knowledgeable about the shape and tactics of his domestic opponents and he has a fairly decent idea on the tactical challenge that Tommy Wright's side will present today. So while the Celtic boss was delighted at the result and indeed the performance against the Russians, he immediately turned his attention to the three points on offer this afternoon.
Yesterday Aberdeen lost at East Road so Celtic have the chance to repair the damage of the lost three points at Kilmarnock and move back to eleven points clear at the top of the league.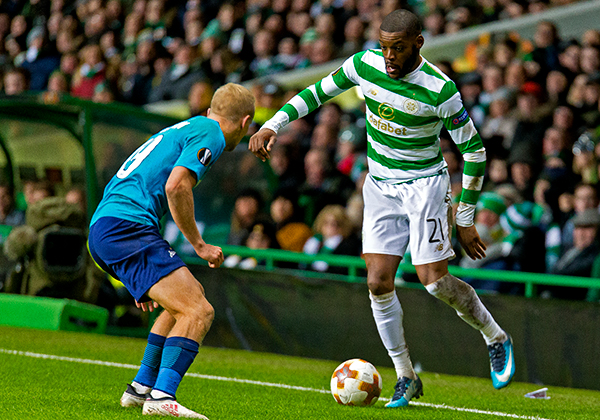 "St Johnstone can be an awkward opponent and that was my message to the players after the Zenit game.
"It was a brilliant performance 
from us, one of the best since I've been here. But we need three points in the Premiership on Sunday," Brendan said before the Hibs v Aberdeen match.
"You saw that late at night on 
Thursday we did a training session to make sure we're ready for it.
"There have been stuffy games against St Johnstone here. Tommy's team is always well organised and they make it difficult for us.
"When we've gone to Perth we've scored a lot but here they're compact and make it tight. However, we'll have to find a way again."
Players like Tom Rogic, who we should see today, unused sub from the Zenit game Scott Sinclair, Charly Musonda – who came off the bench to set up that wonderful goal, Odsonne Edouard – who reply Moussa Dembele late on – and Paddy Roberts, back up the road from a visit to Manchester, were all involved in the late night session.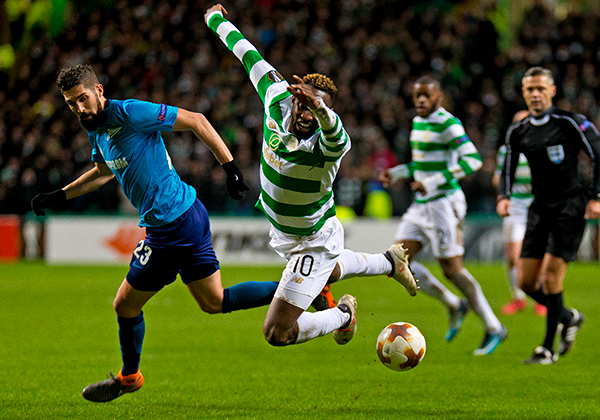 The omission of current Player of the Year Scotty Sinclair – who is also Celtic's top goalscorer this season – was a major talking point ahead of kick-off on Thursday. And when Brendan brought on Charly Musonda rather than Sinclair a more than a few eyebrows were raised.
But that's why the club pay Brendan to make these decisions!
The manager explained: "We go into every game with a plan and we felt the shape of the 
team on Thursday night had to be a three-diamond-three.
"We had a winger one side in James Forrest and Kieran Tierney pushing up on the other.
"We have three very good 
midfielders but I wanted four in 
there to dominate the ball.
"We had to do that with 4 v 3 in the middle and we could have played Scotty at the tip of the diamond.
"But he might have ended up going right up front and we'd have lost that superiority in midfield.
"The team needed that result in Europe. You have to respect what we're measured against, playing against PSG and Bayern Munich.
"That's huge but on Thursday you saw the confidence of the players.
"We've been doubted at numerous times as a squad and criticised.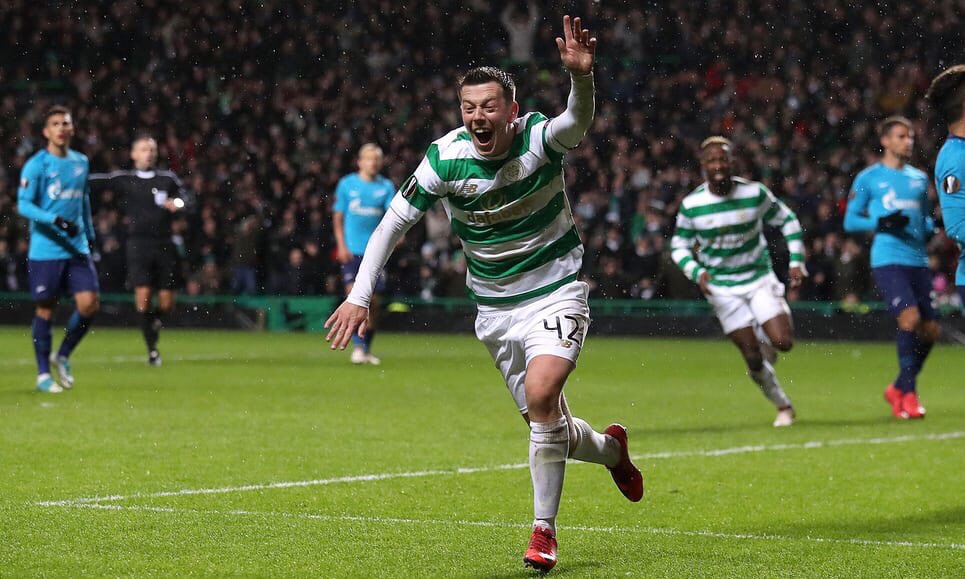 "But that helps our growth and development – and you saw that on a big European night against Zenit."
And while accepting that the tie is far from over, Rodgers remains delighted with the performance, the goal and the clean sheet which could prove to be decisive. He also stress the need to concentrate, concentrate and concentrate some more…
"We will definitely need to concentrate and it'll be a big test for us over there.
"But we showed our ability to play football the other night, as well as to create and score goals. They're a renowned, top European team and you look at their group phase.
"Zenit have spent a lot of money 
on their squad and will still be 
looking to go far in the Europa League. But in my time we've done well in 
two-legged ties.
"The clean sheet was vital as we've experienced before in qualifiers.
"We wanted to win against 
Rosenborg but got a 0-0 draw which was important.
"The longer the game went in 
Norway, you could feel the anxiety setting in for their players.
"Against Astana we kept a clean sheet and won 5-0, which was 
important also.