Playing Hardball with Daniel Levy, The Rodgers Rumour, John Kennedy's dilemma and big bucks for Celtic stars…
Ange Postecoglou told us at the weekend that he's off on holiday tomorrow with his family and is very much looking forward to that. There is apparently a season de-brief meeting scheduled for today to review the season in which Celtic ended up winning a world-record eighth Treble at the weekend with the 3-1 win over Inverness Caley Thistle in the Scottish Cup Final.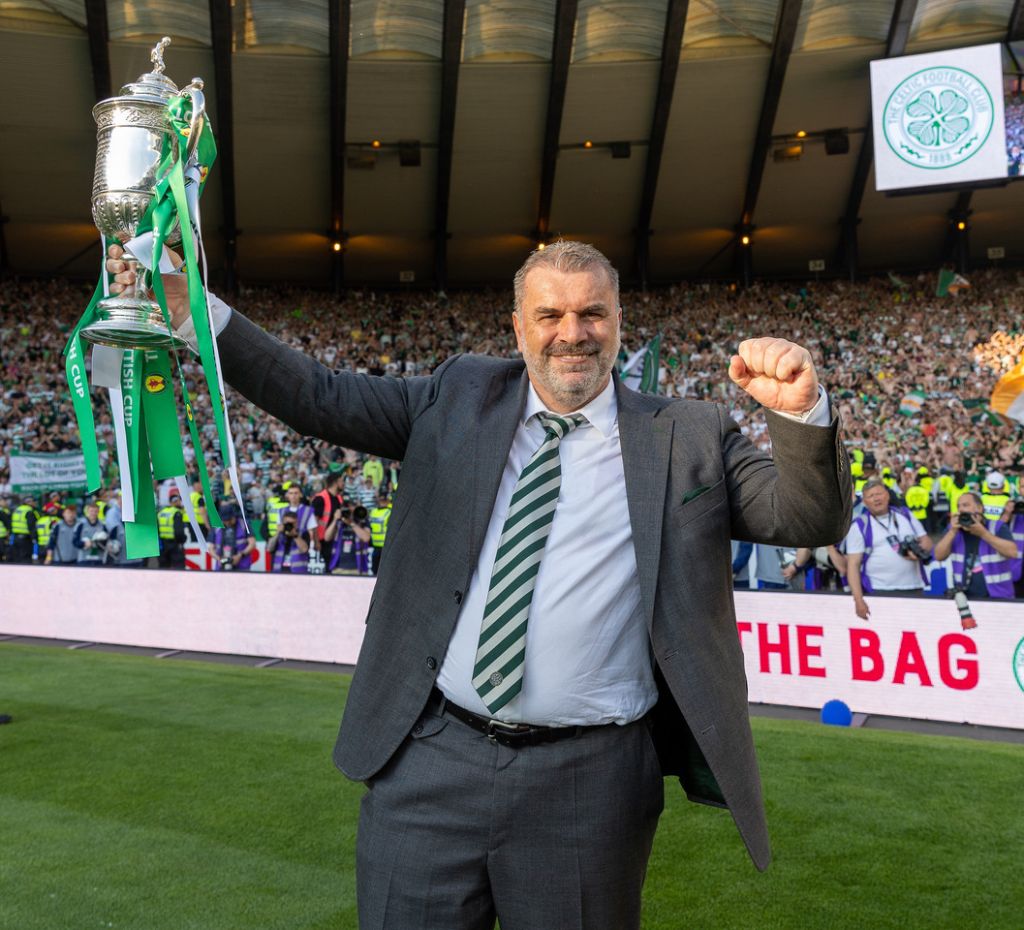 Apparently Ange Postecoglou will NOT now attend that meeting and has already informed Celtic bosses that he wishes to leave the club to take up the vacant post at Tottenham. There is speculation that Celtic will be looking for similar levels of compensation that they received from Leicester City in February 2019 – around £9.5m – if they are to grant Tottenham permission to speak to the current manager of Celtic Football Club.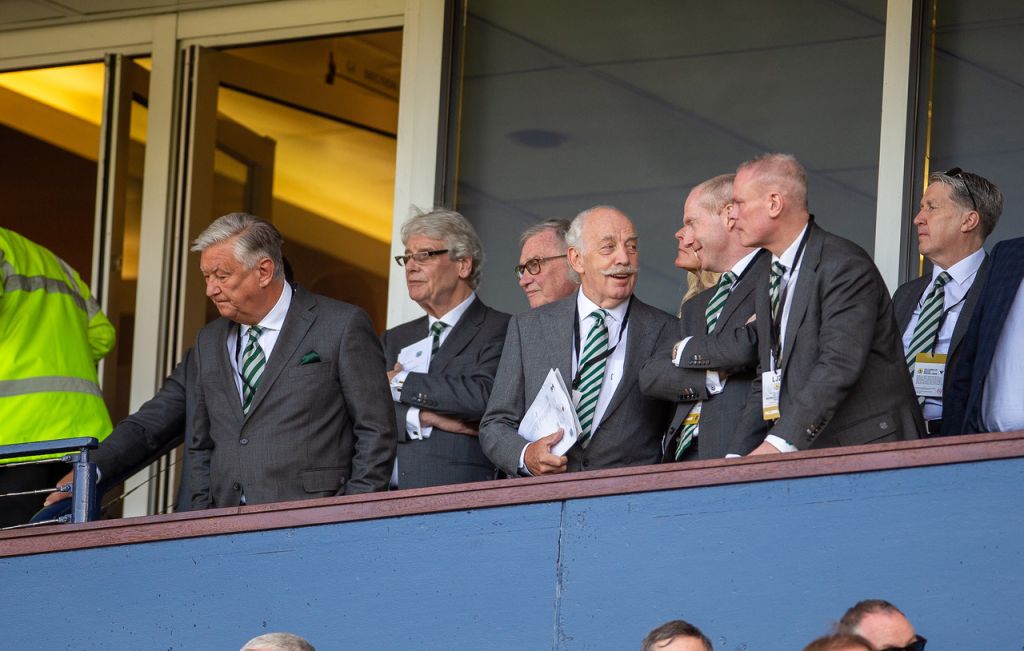 Spurs CEO Daniel Levy may well be forced into paying a higher compensation sum than previously thought given that Ange Postecoglou is only on a one year rolling contract and his wages you would expect would not be at the levels Celtic were paying to Brendan Rodgers, who also signed a contract extension which strengthened Celtic's hand when Leicester City formally asked for permission to speak to Rodgers. The key factor in all of this though is time and Tottenham don't really have it.
Indeed after being rejected elsewhere David Levy finds himself in a similar position to Celtic back in May 2021 when Eddie Howe after keeping the Celtic Board hanging on for around a hundred days, decided against taking the Celtic job and a quick-fire solution had to be found and that's when Celtic looked to Ange Postecoglou.
Rodgers took many of the backroom staff with him when he did that sneaky midnight flit to Leicester but one man who was offered the chance but rejected it in favour of remaining at Celtic was John Kennedy. Kennedy has worked under Neil Lennon, Ronny Deila, Brendan Rodgers and Ange Postecoglou and reports today suggest that the Australian wants to take Kennedy to Spurs with him. There has also been speculation linking Kennedy to the Hearts job.
Incidentally twice in recent months Ange Postecoglou skipped doing pre-match media duties and John Kennedy stepped in to cover. The first time it was apparently due to Ange wanting a break from the same old questions, which everyone bought, but there was no such explanation the second time, which was before the recent game against St Mirren. Maybe that was an early sign that Ange's head was starting to turn?
Other than Kennedy there has also been some speculation that Harry Kewell will be joining Ange Postecoglou at Tottenham and given he arrived at Celtic on Ange's invitation to work with him there might be some merit in that rumour, although none of this is anything more than speculation at this stage.
Certainly John Kennedy's attachment to Celtic is long-term and he would have to think long and hard about giving up the career he has made for himself at Celtic Park. However does he now believe that his own time for the top job has arrived and if the Celtic board overlook him for a box-office replacement, amid one strong rumour that Brendan Rodgers could be coming back, would Kennedy be prepared to work under a new manager (or indeed a returning one) rather than take the opportunity to go to the Premier League with Ange Postecoglou?
What both Rodgers and Postecoglou proved is that Celtic need an elite coach and while the Board have been very supportive of John Kennedy over a long period of time will they believe he has what it takes to be an elite level football manager, particularly when there are many other top names around who might be very keen on a few years at Celtic?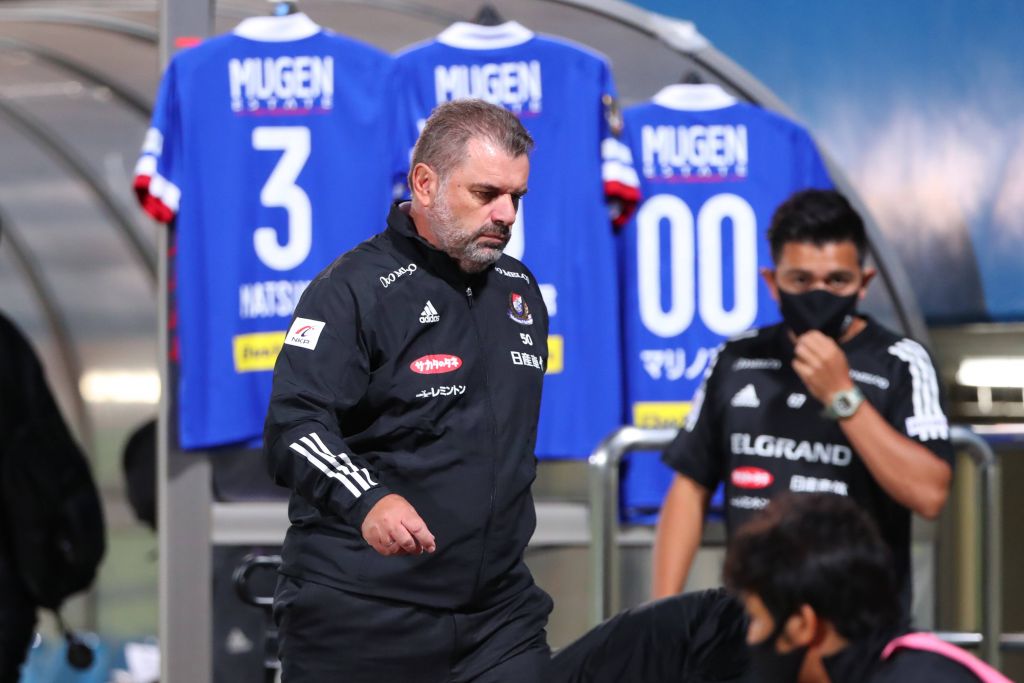 Ange Postecoglou's route to Tottenham from the J-League to the Premier League via 5 trophy wins in two remarkable seasons at Celtic is some story if you step aside from the bitter disappointment that the Celtic support all be feeling because it's over for Ange at Celtic.
Ange described himself as 'a joke appointment' at the weekend when looking back on his arrival in Glasgow but pointed out that the Celtic supporters gave him their backing from day one, as indeed was the case. The Spurs fans might not be as welcoming as they look at a guy with Scottish Premiership and J-League experience getting the job ahead of the likes of Luis Enrique, whose CV certainly reads better that Postecoglou's. But a few years at Celtic has changed all of that and that in itself makes the Celtic job an attractive proposition or an elite coach with an eye for a top job in England, via a successful stint in Glasgow.
Makes me emotional that ☹️☘️ pic.twitter.com/VQiKMspUB6

— ジェームズ ☘️ (@MaedaMealOfThat) June 3, 2023
It's probably something that many Celtic supporters will disapprove of but the hope that we get a great manager in and he's happy to stay for the long term is unrealistic to say the least.
Ange Postecoglou, at 56 had been enduring the Covid restrictions in Japan, and getting nowhere in his ultimate dream of managing in Europe. Circumstances at Celtic opened that door for him and if he can now go onto fulfil his lifetime ambition and remember he's had 25 years as a football manager working up from the bottom, then you would think that the vast majority of Celtic support will wish him well.
Ange has transformed our club from top to bottom and he has signed players that excite the support and add greatly to the balance sheet. He also said at the weekend that there were players in the Celtic dressing room at Hampden celebrating the Scottish Cup win and the Treble who would not be at the club next season and he has taken repeatedly in recent weeks about some of our top stars leaving.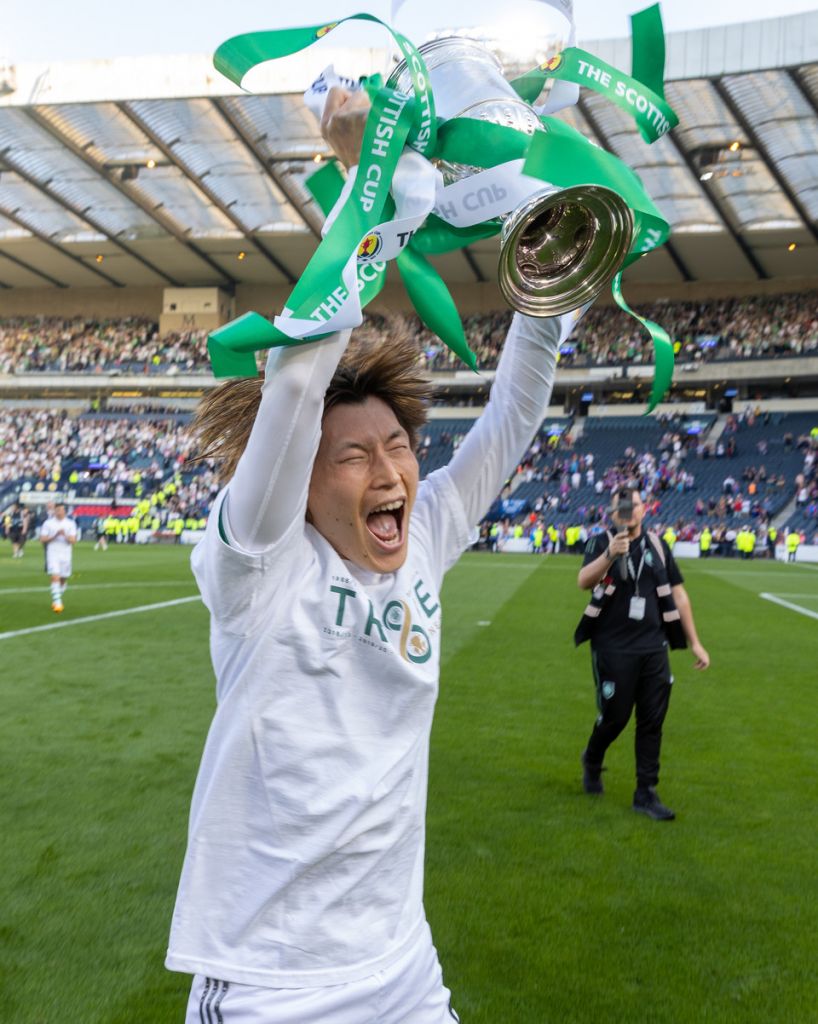 One report claims that Kyogo could join Ange at Spurs with a transfer fee of £25-30m being mentioned and Reo Hatate remains a likely candidate to attract similar big bids. If both were sold for £25m each that is an incredible financial windfall for the club and again it would allow us to recruit players who perhaps previously would not have fancied playing in Scotland because they'd see the route that Hatate and Kyogo would have taken to get their moves to England.
🚨 Understand Tottenham have finally reached verbal agreement with Ange Postecoglou as next manager. #THFC

Been told it will be a two year-deal with an option included for further season, so potentially valid until June 2026.

Next step to get it done: find a way with Celtic. pic.twitter.com/QR4Lueuf0z

— Fabrizio Romano (@FabrizioRomano) June 5, 2023
Today's @ScotMailSport back page & the top stories on @mailplus:

+ EXCLUSIVE: Ange tells Celtic he wants to leave & take Kennedy with him https://t.co/gowxF0XclD
+ Opposition growing to Conference League https://t.co/u1yV94mxAl
+ Mackay hails escape https://t.co/2btQ5IRiZw pic.twitter.com/Rx9cxssFKm

— Mail Sport Scotland (@ScotMailSport) June 5, 2023