BRENDAN SAID:
On the destination of the title: "This is obviously a big step, nine points clear with a game in hand but still a lot of work to do. But when you come to one of your rivals and perform like we did and be up against it with 10 men for 30 minutes you are entitled to celebrate.
"A great victory for us and we deserved it. I thought we played well with 11 men. I thought we were the better football team. We had to cope with a lot of long balls and direct play. We made a couple of mistakes defensively but we have always got that threat going forward.
"We have a plan when we go to 10 men, you could see what the players were doing and they dealt with that final 30 minutes really well. I am very proud.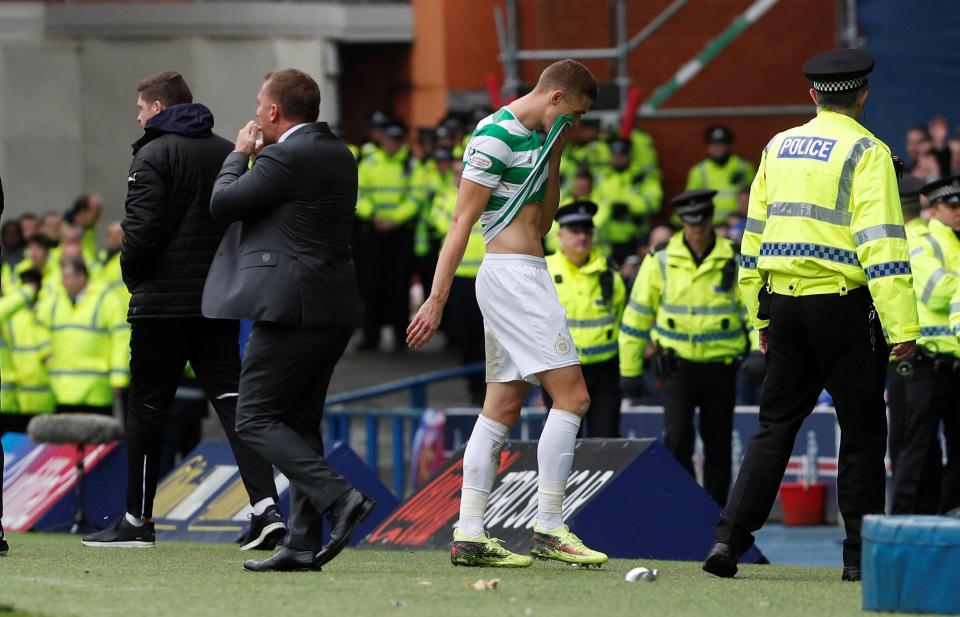 On the Simunovic red card: "I can see why he has given it, Jozo's arm was slightly bent and his elbow catches him".
On debut goalie Scott Bain: "I am delighted for him. He has been absolutely brilliant in training but how it works, of course, is that it takes something to happen to get an opportunity. He didn't have too much time to think about it.
"We gave him an idea last night that he would be playing but it was only officially this morning that we said, 'Listen, your first game for Celtic is at Ibrox'. I am delighted for him and that will give him big confidence as a Celtic player."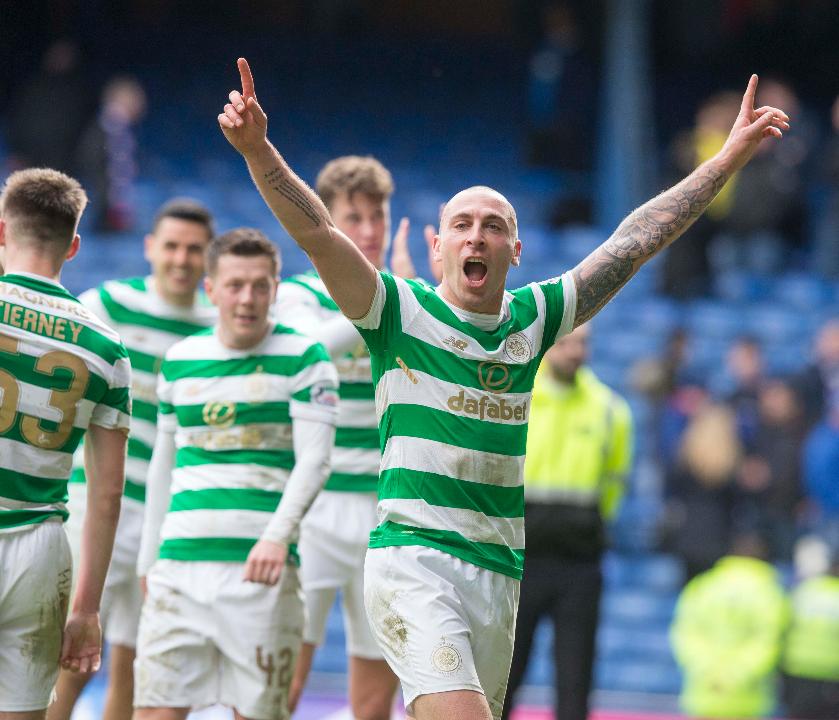 READ why Lisbon Lion Jim Craig reckons Willie Collum was 100% correct to show Jozo a red card today, read HERE.
 FANCY writing for The Celtic Star? We only really bother about Celtic, so if you have a Celtic related story or a feature idea you fancy writing, then let us know. Just email editor@thecelticstar.co.uk and we will get right back to you. And you will earn your place in out contributors Panini book, below..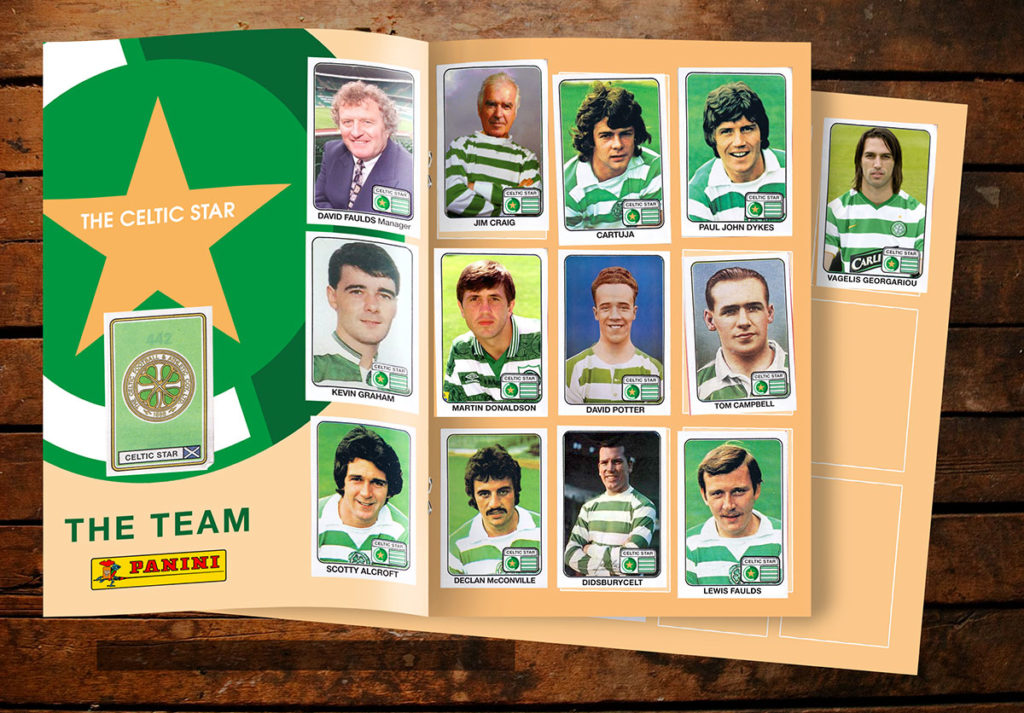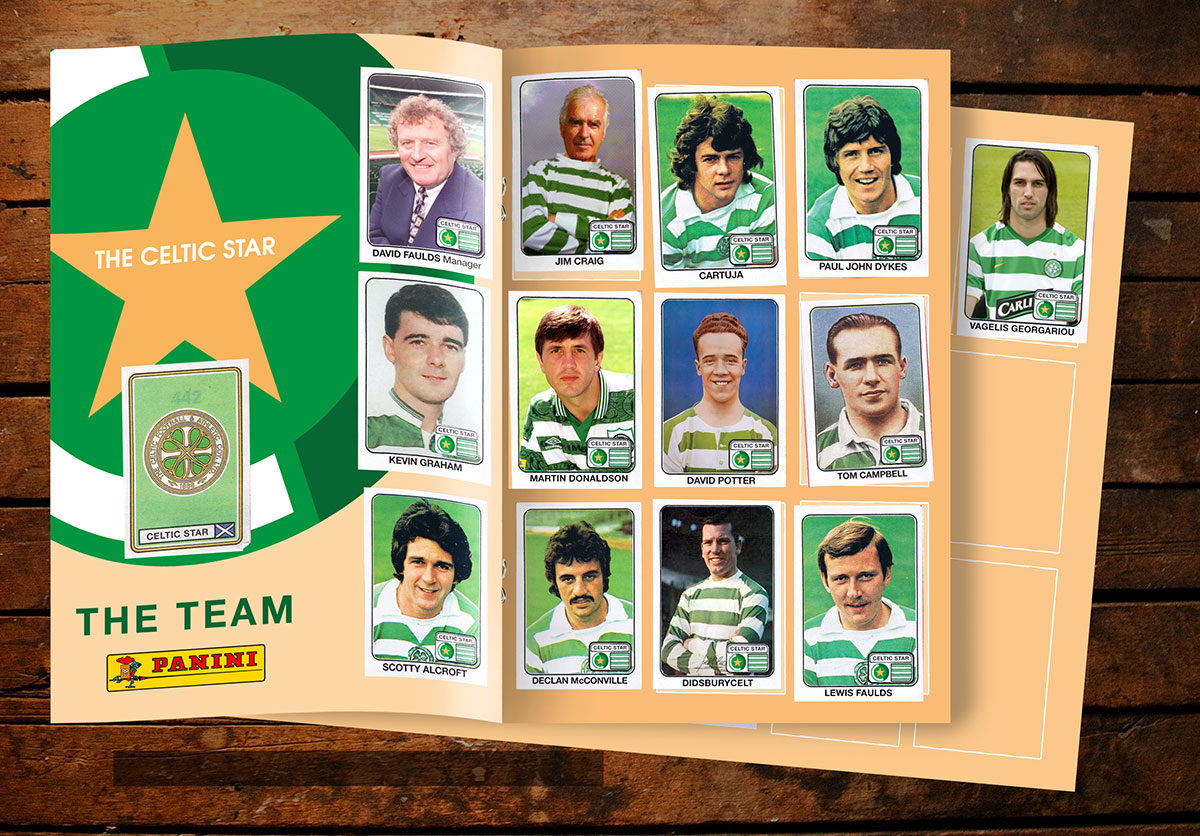 THE CELTIC STAR'S NEW BOOKSTORE IS NOW LIVE!
Visit www.thecelticstarbookstore.co.uk now! Get one of our 'Obsessed with Celtic' t-shirts which comes with a FREE copy of In the Heat of Lisbon!