CELTIC supporters are extremely unlikely to be heading in their tens of thousands to the stunning new stadium in Lyon at the end of May for the Europa League Final.
In fact, according to manager Brendan Rodgers, our trip to Seville in in 2003 were we lost 3-2 to Porto after extra time, might just be the high water mark for Celtic as far as progressing deep into a European competition due to the nature of the modern game.
Gloomy? Certainly. Realistic, fair comment? Certainly. Maybe another hint from the manager that the prose strings need to be loosened a little to allow him to be his 'best'? Possibly.
Brendan certainly looks at the moment that Martin O'Neill was given and with it he was able to put a team on the park that got us to a European Final.
"There are two factors. The game has changed and Celtic have changed. Look back at the players Celtic had then," Brendan said looking back at the team O'Neill built.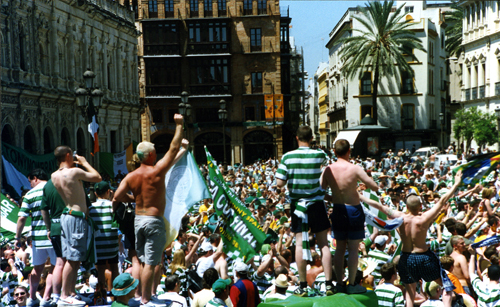 "Celtic were taking some of the best players from the Premier League. They were bringing Chris Sutton up here, John Hartson up here, Neil Lennon up here.
"They were bringing Paul Lambert back from Dortmund. These are top, top players. So the financial climate is totally different now to what it was back then for Celtic.
"There will be always be expectation here.
"We always want to fight and, like our predecessors, try to do the very best that we can. But when you compare it to that, football and Celtic have changed a lot."
Yesterday's rather obscene figures in the television deal for English football means that the clubs in England's premier League and even in the Championship have bigger budgets than the Scottish Champions.
It was not like that for MON who could for instance go to Leicester City, then sitting near the top of the Premier League and sign Neil Lennon for £6million. Lennon himself told the story of this transfer on The Celtic Star yesterday, read HERE.
"You're taking John Harton, Chris Sutton and these boys. Sutton came from Chelsea," Rodgers stated.
Last week Celtic announced stunning financial figures for the six months to 31 December 2017. These show that Celtic are making big profits since Rodgers took over and are currently sitting with £30million in cash in the bank. The club have also to add the huge windfall they will receive – around £10million – from the sale of former player Virgil van Dijk from Southampton to Liverpool.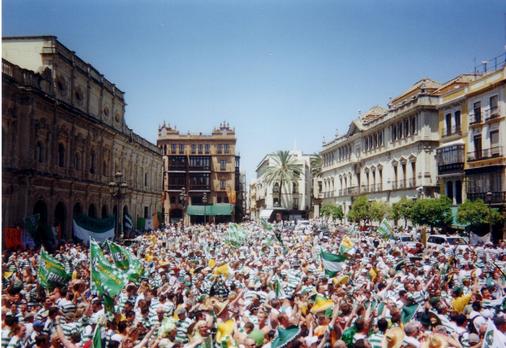 But even having the funds to go into the transfer market isn't enough. The wages on offer elsewhere are way beyond what Celtic can or will pay and the boss even had a wee remark for the frankly unacceptable plastic pitches that Scottish football somehow allows in the top division.
Celtic may have lost at Kilmarnock the week before last but as Rodgers has pointed out repeatedly, he has never seen a good game on these pitches and Celtic have won on all their other trips to Rugby Park under Rodgers and on all visits to Hamilton.
"The point is that the club is run very, very well," he stated.
"You can spend the money but it's the player coming to Scotland which is the big factor. It's wages, it's astroturf pitches and all this.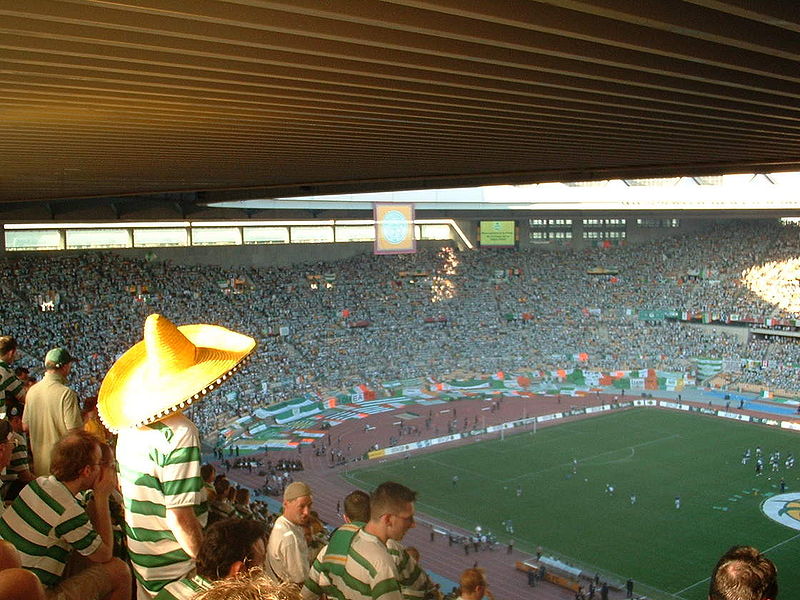 "There are multiple reasons why a player would or wouldn't come.
"What the balance sheet shows is that the club, the institution, is being run very, very well. They spend money but they have to run it sensibly. I don't think it will ever go back to what it was 15 years ago."
So if Lyon looks unlikely, it is not entirely impossible. That's the best we can hope for.
Read Jim Craig's Celtic v Zenit St Petersburg preview on on The Celtic Star this morning – read HERE.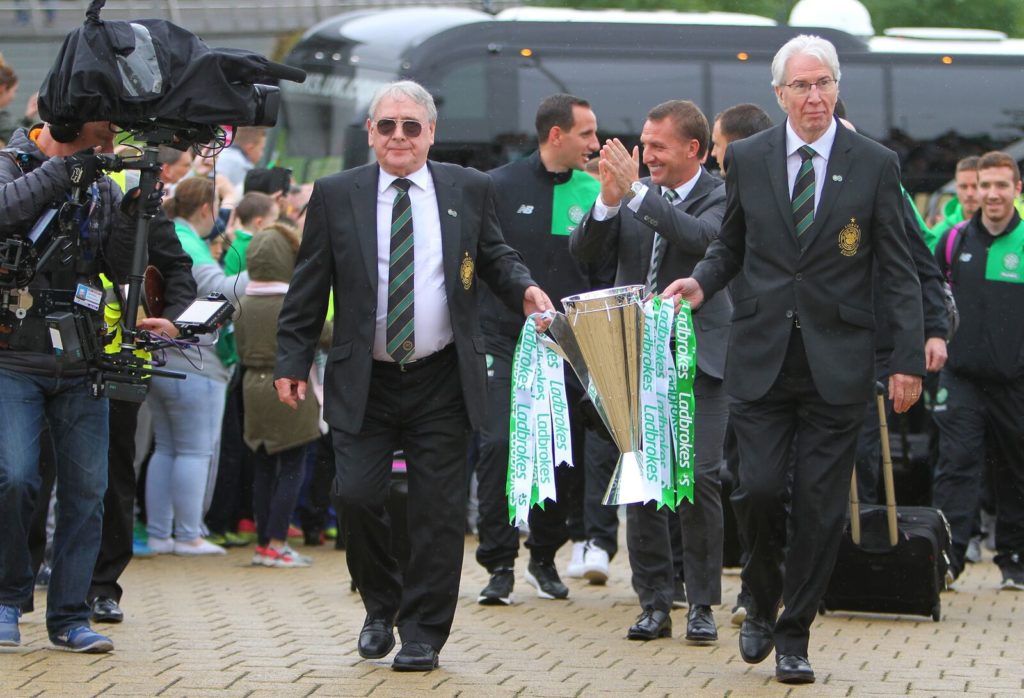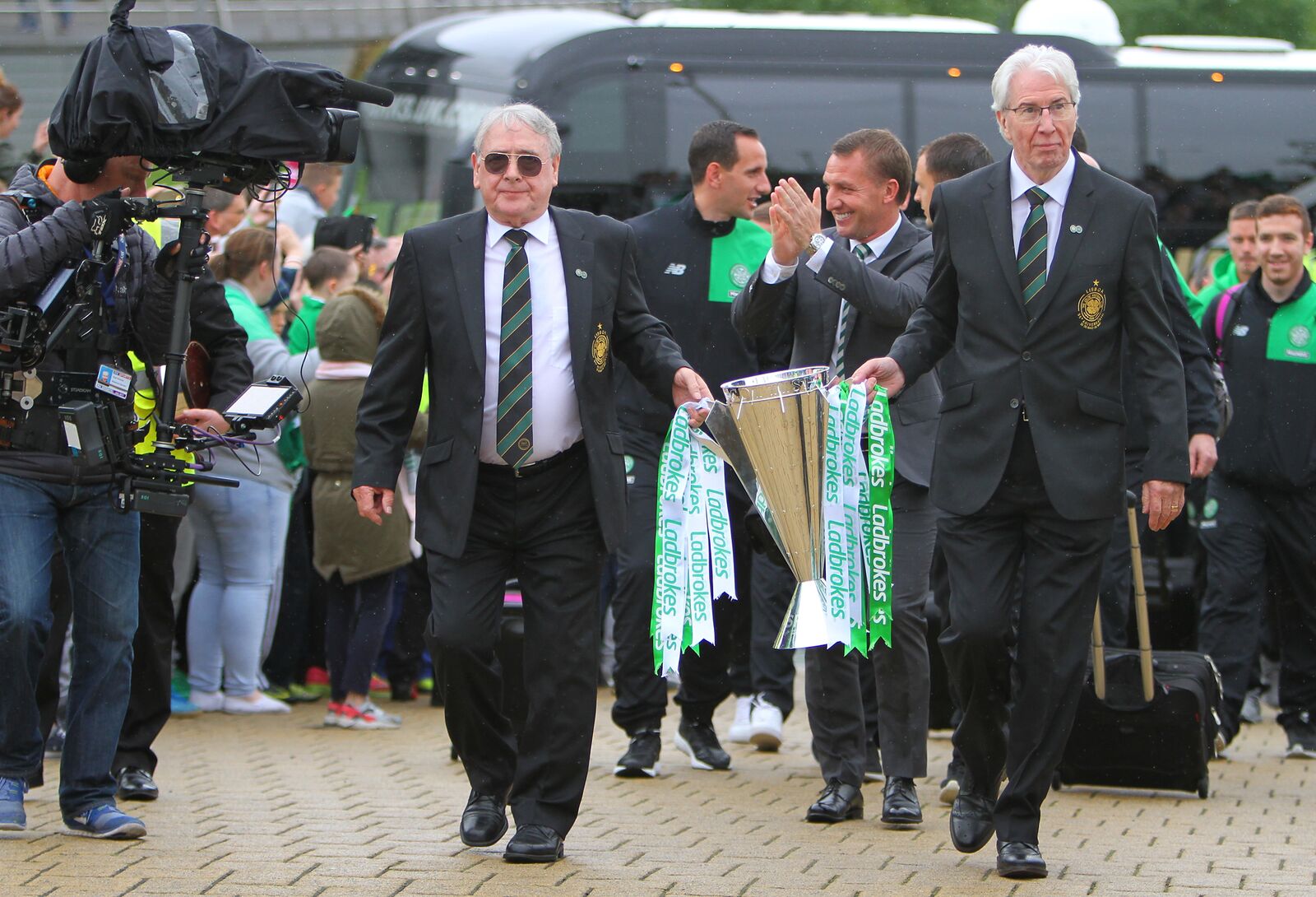 A further preview is included in The Celtic Star Podcast Extra.
You can listen by clicking on the link below or subscribing via iTunes, Acast, Stitcher, Iheartradio, Tune In, Podbean or You Tube.
Just search for A Celtic State Of Mind.