Brendan on today's 5-0 skelping…
"Our basic rules today were very simple. It was to attack with real aggression and intensity, try and recover the ball as we quickly as we could whenever we lost it.
"If we couldn't do that, make sure we were tight and compact, look to dominate as much of the ball as we could and give it our best shot.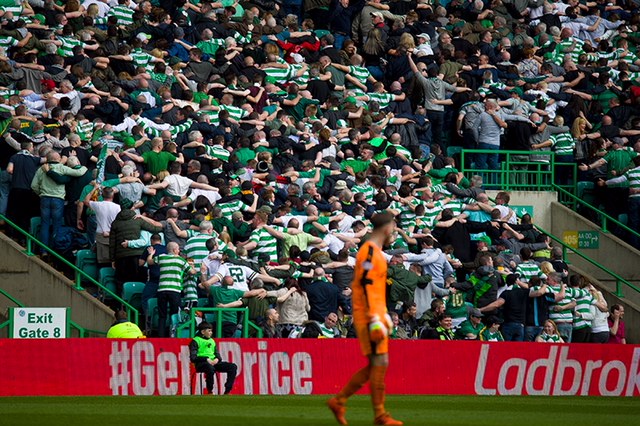 "And I don't think I could have asked any more of the players. They were absolutely brilliant and I'm really proud.
"These games are full of emotion, but we said to the players beforehand that we obviously knew the consequences of the game and all the historical facts around it – for us to win the title against Rangers for the first time in 39 years – but we said to them that they had to play football.
"For us and our fans, it was a special day to wrap up the title. We had a performance away at Hearts last season to win the league.
"I'm really pleased with how the players coped with that pressure and expectancy. To then go and stay as calm as they did, but play with that intent in the game was really pleasing and the supporters obviously responded to it.
"There won't be too many atmospheres like there was today around the world.
"It was a real special atmosphere and it was great that we could make our supporters happy."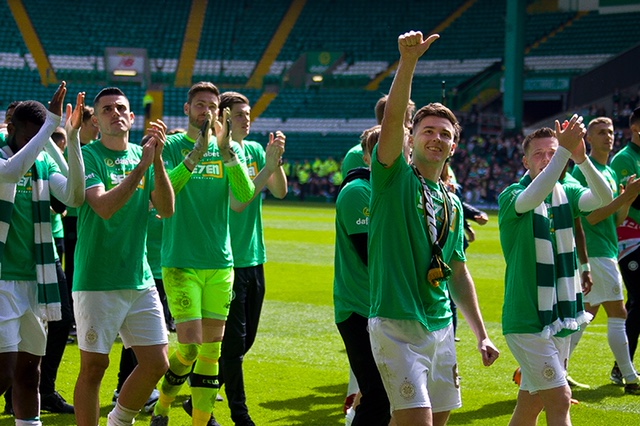 James Forrest, who got his first ever goal against any Rangers side today, had this to say…
"It's a great win. The boys put in a really great performance and the fans were incredible.
"When you win a league, it doesn't matter who it's against, you just want to get over the line.
"Everyone was buzzing today and you saw that from the start."