Celtic zoom meeting thread: "All, I have just come off the zoom fans forum and to say I'm sitting here in disbelief is an understatement.
"Brian Wilson "there are lots of positives from last season. We won a quadruple treble". Dominic McKay attended," Celtic CSC (@Celtic67Fins72) stated…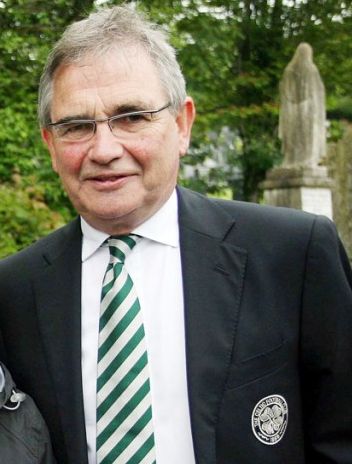 Tom English has picked up on this today. We covered it yesterday morning, see below and this additional thread is well worth reading to give you a further insight in how supporters who have come into contact with Celtic's new regime recently are seeing things. So here is Celtic CSC's account on what happened on Thursday evening. Make of it what you will…
As an aside he stated he was a south stand season ticket holder but not when (last season/previous season/forthcoming season)
(2)

— ۗۗۗۗۗۗۗۗۗۗۗۗۗۗۗۗۗۗۗۗۗۗۗۗۗۗۗۗۗ Celtic CSC©® (@Celtic67Fins72) May 14, 2021
Anyway

He stated he has been impressed by his executive team and all departments of the business. He then contradicted this by saying every area of the club both business and football-wise needs to modernise. A contradiction which carried on throughout the meeting.
(4)

— ۗۗۗۗۗۗۗۗۗۗۗۗۗۗۗۗۗۗۗۗۗۗۗۗۗۗۗۗۗ Celtic CSC©® (@Celtic67Fins72) May 14, 2021
Said all great but needs to modernise. So clearly not great. He's looked at other European club structures (not all football) and plans to implement best practise which clearly shows how far behind we are. The key focus is managerial appointment.
(6)

— ۗۗۗۗۗۗۗۗۗۗۗۗۗۗۗۗۗۗۗۗۗۗۗۗۗۗۗۗۗ Celtic CSC©® (@Celtic67Fins72) May 14, 2021
He personally involved with the SRU test crowd in Aug so knows all the hurdles.1k fans that attended were more difficult to organise/control/etc than a full stadium. Attendees will not be postcode based.
(8)

— ۗۗۗۗۗۗۗۗۗۗۗۗۗۗۗۗۗۗۗۗۗۗۗۗۗۗۗۗۗ Celtic CSC©® (@Celtic67Fins72) May 14, 2021
The expectation is for 40/50k at the Euro final. However he stated England were 2-3 weeks ahead of the curve than we are in Scotland.

Celtic have met every protocol and are ramping up to include those differences between Wembley & Hampden
(10)

— ۗۗۗۗۗۗۗۗۗۗۗۗۗۗۗۗۗۗۗۗۗۗۗۗۗۗۗۗۗ Celtic CSC©® (@Celtic67Fins72) May 14, 2021
This is a consultation period and we want your input. It's 10 weeks to the new season ffs Expect next season tickets to go on sale end of May (basically as they don't have a sales proposition).
(12)

— ۗۗۗۗۗۗۗۗۗۗۗۗۗۗۗۗۗۗۗۗۗۗۗۗۗۗۗۗۗ Celtic CSC©® (@Celtic67Fins72) May 14, 2021
If we don't get 53k season tickets full paid then recruitment will be affected.

30k took refund offered from 9 in a row season. There was no plan or suggestion of a proposal from the club. Nothing. This was commented on in disbelief by various attendees.
(14)

— ۗۗۗۗۗۗۗۗۗۗۗۗۗۗۗۗۗۗۗۗۗۗۗۗۗۗۗۗۗ Celtic CSC©® (@Celtic67Fins72) May 14, 2021
I would suggest 75% of attendees were sitting in disbelief as to what was being proposed. Forget last season it went wrong oh and gies your money. If you don't we won't get players.
(16) End

— ۗۗۗۗۗۗۗۗۗۗۗۗۗۗۗۗۗۗۗۗۗۗۗۗۗۗۗۗۗ Celtic CSC©® (@Celtic67Fins72) May 14, 2021
On a more optimistic note, an excellent piece this morning from Celtic Gossip on The Celtic Star about the rebuild and how it's nothing new for Celtic. Here's hoping it works out in a similar fashion…
Had the pleasure to meet up with both David Potter and Matt Corr yesterday afternoon for some lunch and a long overdue face to face Celtic chat. One of the conversations was trying to pinpoint the game where we lost the Ten and we narrowed to down to 2 matches. The Glasgow Derby last October and the 3-2 defeat away Inverness Caley Thistle that allowed the advantage to shift towards Rangers just as Craig Whyte was about to complete his £1 take-over.
The Celtic Wiki described it as being "poor pathetic and unacceptable performance" from Celtic. It cost us the league that season and it also cost us the Ten.  Here's what happened in the game that cost us The Ten…
David Potter's new book Alec McNair – Celtic's Icicle has already sold out of the initial print order but we've already ordered more and these will be with us in a few weeks – well in time for Father's Day!  You can pre-order below.
Busy down at the post office this morning…