CORONAVIRUS will change the face of the world as we know it in many ways. There is a variety of different features that society will have to restructure in the aftermath of the virus and these can be discussed on a variety of different forums. One issue that the Celtic support will be concerned with is getting back into grounds, namely Celtic Park.
However, another issue that Celtic supporters will think about is returning to Ibrox. Stein's famous 'Football without fans is nothing' renders truer than ever and the silence that will be evident in the stands on Saturday will be like no-other. Celtic and Rangers should get together and agree to rescind the ludicrous allocation given to the respective teams.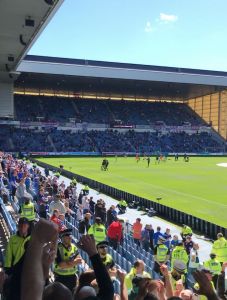 Rangers cut Celtic's allocation in 2018 following 4 wins out of 4 since Rangers were promoted. Celtic decided to reciprocate the Ibrox decision by cutting the allocation of Rangers supporters after Dave King decided to cut Celtic's from 8000 to just under 800.
Now, there have been calls by supporters to consider a new model for the allocation. Even a half way point as displayed in this tweet from March as the game at Ibrox approached.
Any of these situations would be a far significant improvement for this game than the 800 struggle we all have now. The atmosphere would benefit with both teams having a vocal & visual presence and many fans wouldn't be scrambling for tickets and missing out on it https://t.co/BwDXBzMbBk pic.twitter.com/DlcB7UlbBH

— Kieran Smyth (@kieransmyth97) March 4, 2020
This suggestion was put to John Paul Taylor, Celtic's SLO, on Twitter back in March and he confirmed that while one club was willing to discuss the possibility of an increased, the other had no interest in doing so. Hopefully some common decency will prevail in the next few months to explore a future of fans at grounds, ideally when full attendances are permitted.
One Club is willing and one isn't

— Celtic FC SLO (@CelticFCSLO) March 5, 2020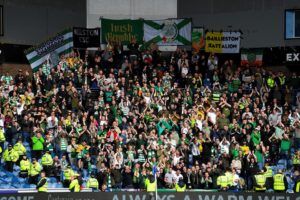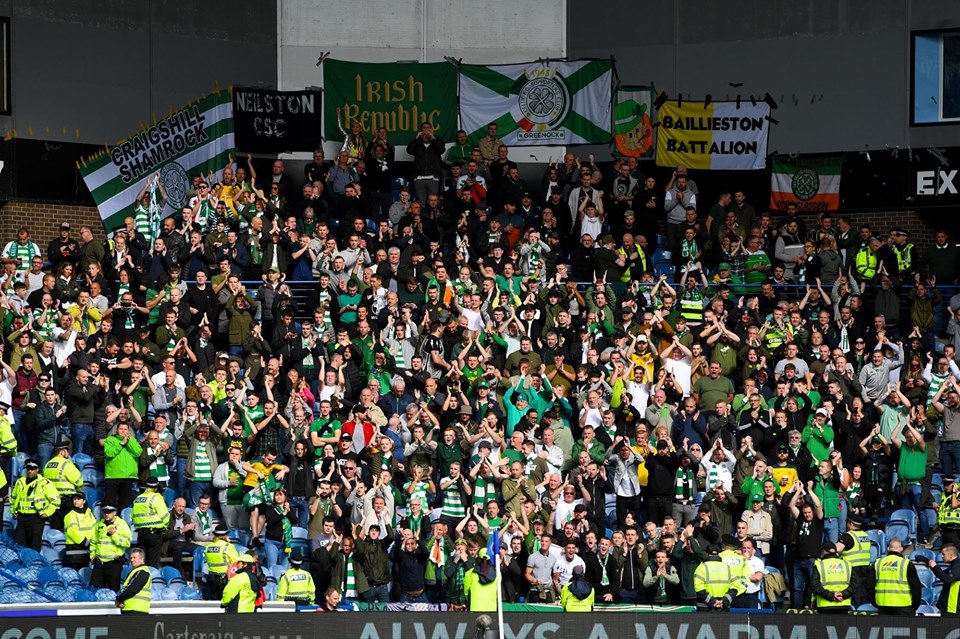 Many supporters, myself included, had met the criteria for the game last September and in March but due to their rash and unsporting decision, thousands will be forced to watch from home as a huge fixture has been tarnished by hatred.
The atmosphere is diluted as the away fans struggle to be heard amidst the huge home support and the home support are more passive as a result. A great fixture has been reduced to a game on the TV for so many that were previously willing to shell out £50 twice a year.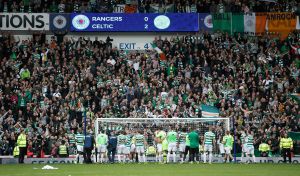 The Board at Rangers no doubt had become embarrassed at Celtic winning and celebrating at Ibrox. They also believed that they would be able to gain an advantage by locking out over 7000 Celtic fans whilst leaving those that are fortunate enough to get a ticket in a corner between the baying masses.
Our friends at Celtsarehere have also stated their argument for the allocation being reinstated. The Coronavirus pandemic has resulted in supporters missing the games enormously, not realising what they have taken for granted over the years.
Hopefully if one good thing comes out of this pandemic is that the clubs decide that supporters need to be put first and they need to enjoy the event, which a full stadium on match day certainly is. Celtic fans would have certainly enjoyed the win in September with Odsonne Edouard and Jonny Hayes sealing a win for Celtic. A handful of fans were in the ground but how many more would have gladly paid their cash to watch their team at the home of their rivals. Likewise, any Rangers fans that were there in December would have certainly enjoyed their day but imagine how much more 7500 of them would have enjoyed a win?