JAMES FORREST provided the much need little bit of class to open up the Aberdeen defence yesterday and lay the opener on a plate for a very grateful Moussa Demebele who powered his header into the net from point blank range.
This is a season when the inconsistent tag that has dogged Forrest throughout his career has been shed and he is now Celtic's Mr Reliable when it comes to getting a goal or setting one or two up for his team-mates.
Make no mistake, Celtic were under pressure yesterday with Rangers reducing the gap to 6 points the day before and Aberdeen keen to do the same on their own patch. Celtic's tiredness from the trip to St Petersburg – were Forrest was one of the few players who had a decent game – was being regarded as presenting a real opportunity for an Aberdeen side looking to avoid its tenth straight defeat at the hands of the Champions.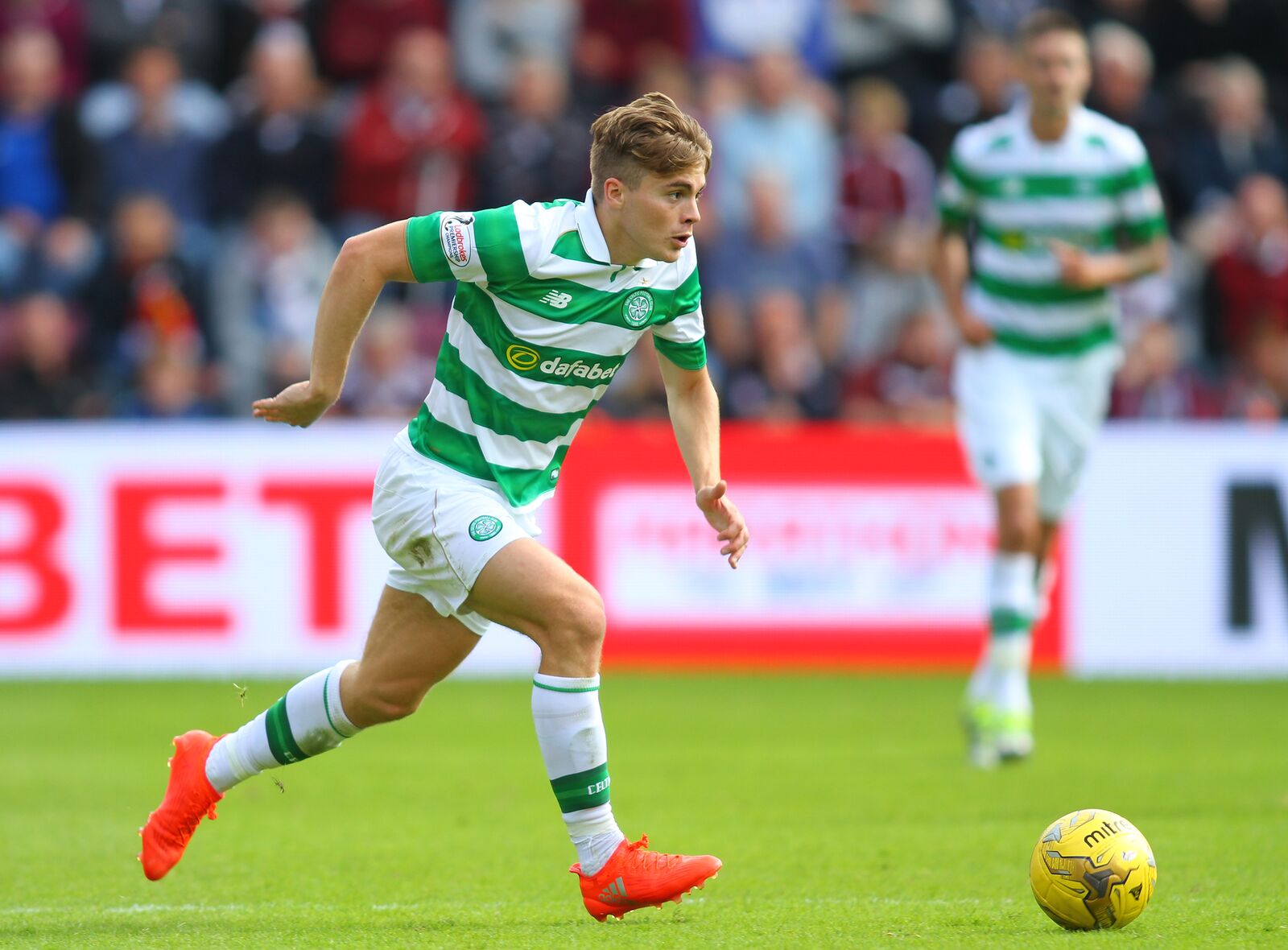 And while it wasn't sung yesterday, the fans wee song that says 'That's why we're Champions,' could have been heard after Forrest dropped his shoulder, pulled away from his marker and floated that perfect cross over the head of the stranded keeper before inch perfectly landing on Dembele's forehead.
And at the end of the season when 'That's why we're Champions' is bound to be heard, then many supporters will be saying James Forrest, that's why we're Champions.
The Prestiwick Pele has had a great season, his best ever as a Celtic player.
"It was an important three points after Thursday night," Forrest said today, clearly still pleased with yesterday's win.
"It was a statement to go up there and score a few goals and keep a clean sheet. It was a good performance all round.
"We've been away for nearly a week with games in Russia and Aberdeen, so Sunday showed the team spirit. It was a really good result and now we have two home games to look forward to.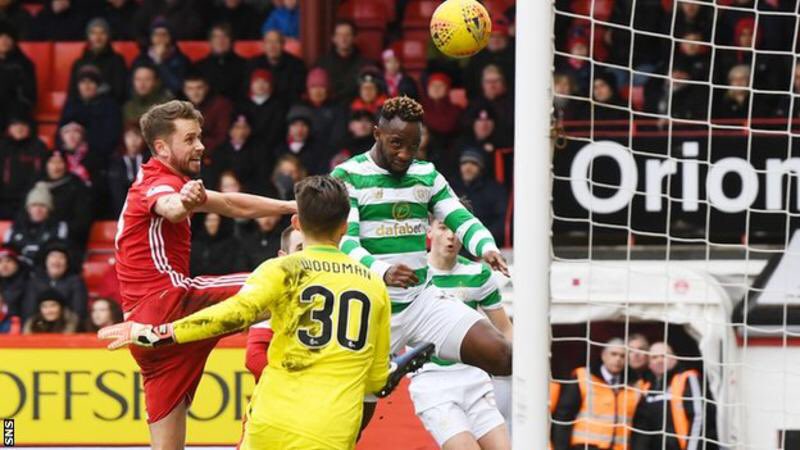 "It's an important part of the season with big league games and the quarter-final of the cup as well. I just want to keep going and playing as many games as I can," Jamesy admitted.
"Now that the schedule will calm down a bit, there aren't as many midweek games, so that'll be good and give us a boost for the remainder of the season."
Before Celtic enjoy the game a week schedule that hasn't been available to them as they have participated in the two European competitions, there is one more midweek match to take care of, against Dundee at Celtic Park on Wednesday night. Forrest is up for the challenge.
"We know it's going to be a hard game," Jamesy said.
"They'll come and make it hard, but just like every game you play with Celtic you know you just need to be at it from the start."
Forrest of course is an international team-mate of his skipper Scott Brown who revealed earlier today that he was retiring from international football. Broony will be a big loss for Scotland, the Celtic winger reckons.
"I think everyone in the Scotland set-up will be disappointed because of the influence he has on and off the park but obviously it's Broony's decision.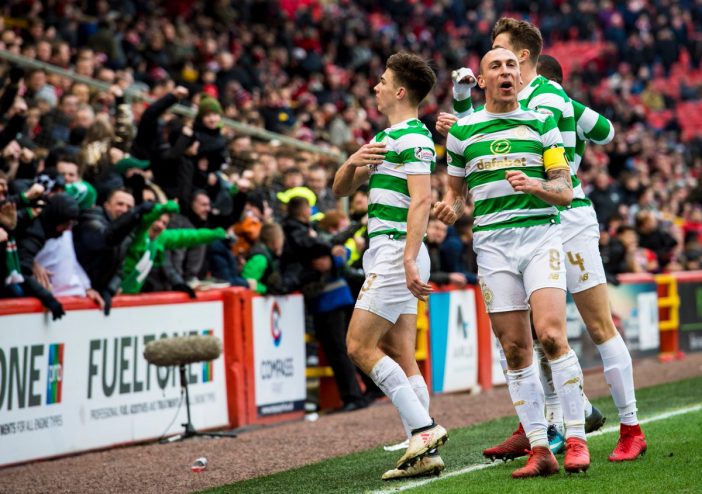 "He's a great character on and off the park and he's the type of player you want in your team. It's positive for Celtic as it means he'll be able to keep going with Celtic for a few more years.
"He's been a huge influence. When I came through at Celtic he took me under his wing, it was the same with Scotland as well. He's great for young boys coming through. He makes them feel a part of it and makes them work hard as well.
"He was really good with me coming through with Celtic, there were only a couple of young boys coming through at the time. He makes everyone feel welcome and if you're working hard it's good for him."
Forrest and Brown are the front runners for the various player of the year awards and it will be interesting to see who can pull away in the last ten games to win the prizes.
Forrest is Mr Consistent this season while Broony is Captain Marvellous so who knows who will win?
NEW – The Celtic Star Podcast: How The Rebels won, David Low lifts the lid, listen now!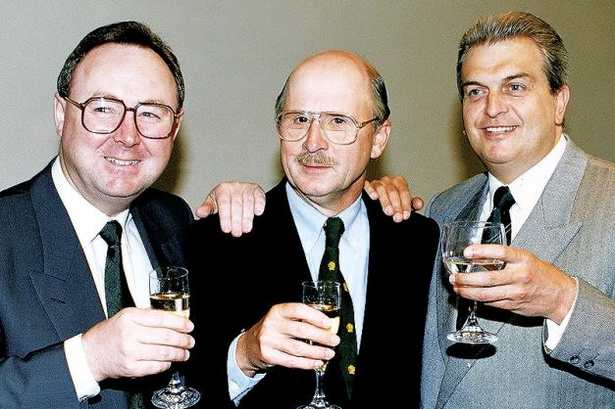 DAVID LOW, who played a crucial role in the struggle against the Old Board and helped Fergus McCann gain control of Celtic and transform the club from top to bottom, is the special guest on The Celtic Star Podcast, A Celtic State of Mind, this week.
Here are some of the highlights in this week's pod, which as usual is presented by Paul John Dykes and Kevin Graham.
• That Weisfeld still nipped in at the end, before McCann took over. Weisfeld's step-son, Michael McDonald, is still on the board.
• That Celtic had 5,000 Rangers shares in 1994 and they were quickly sold.
• Craig Whyte found and sold shares in Arsenal when he took over at Ibrox.
• That it was definitely Michael Kelly and Chris White who held out for a wedge, and that Tom Grant, Kevin Kelly and Jack McGinn didn't; and they still go to Celtic Park unlike the others.
• That the Masterton / Murray relationship had nothing to do with the hardball tactics from the bank towards Celtic.
• Low gives Celts for Change their place, he describes them as a "street movement" who wouldn't have forced change without the 'money men'.
He's right, of course, but nostalgia and retrospect can often paint a different picture. It's a remarkable listen…