Alistair Johnston has settled into life at Celtic exceptionally well since his January transfer window move from CF Montreal in the MLS and has been as consistent at the back as he has been solid. Replacing Josip Juranovic was no mean feat, after all, we are taking about a man who was a World Cup semi-finalist just a few weeks before Johnston's arrival to Scottish football.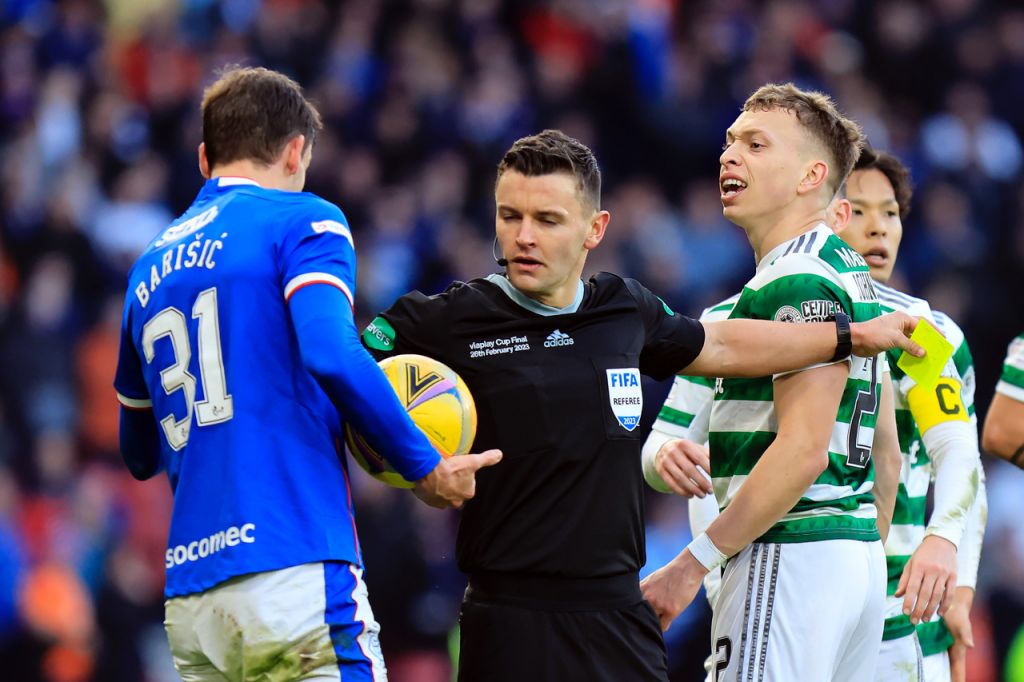 Nevertheless, the Canadian international has taken eveything in his stride and looks to be enjoying his football and life more generally at the moment. Always dressed with a smile, Ally is one of they people that brings a good feeling to your day whenever you happen to see or hear him speak. He has built an almost instantaneous rapport with the Hoops supporters and they have loved his no-nonsense style of play since that belting debut at Ibrox.
It appears though that behind that highly competitive and aggressive nature lies a mind that is fully attuned to science and maths. This was revealed during a Q&A with the Celtic right-back just this week, where he revealed he's a bit of a science geek and loved studying physics and maths way back when he was in school in Canada. More often that not, footballers tend to be labelled as not being very bright and many have been openly mocked for this in popular culture shows and satire.
However, Ally Johnston appears to be fighting those very base-level stereotypes in his very intimate and revealing sit down with Celtic TV. When asked about his favourite subject at school, the 24-year-old said: "To be honest, I'd like to say I was a good student but it probably would've been physics (that was my favourite). I liked the math and how it blended into the science so yeah it would've been physics for me. I really like Wes Anderson, I like Guy Ritchie films but my favourite is Interstellar. A lot of thinking going on there but at the same time just an unbelievable plot."
When asked what would be his ideal day off from work, he replied: "Probably sleeping in past 8.30am, or 9am, that's certainly a struggle. Then, watch some football and get out, hopefully it's a beautiful day and hopefully it's not phishing rain, as it generally is here. Maybe go play some tennis. I enjoy the outdoors, I love being outside, going for walks, just being around people. Then yeah of course if there's some football matches on that's a perfect off day for me."
Watch Ally talk about his love for physics and maths amongst other things below…
Paul Gillespie
THE BOULD BHOYS! 'GLORY TO THEIR NAME' BY MATTHEW MARR IS OUT NOW ON CELTIC STAR BOOKS…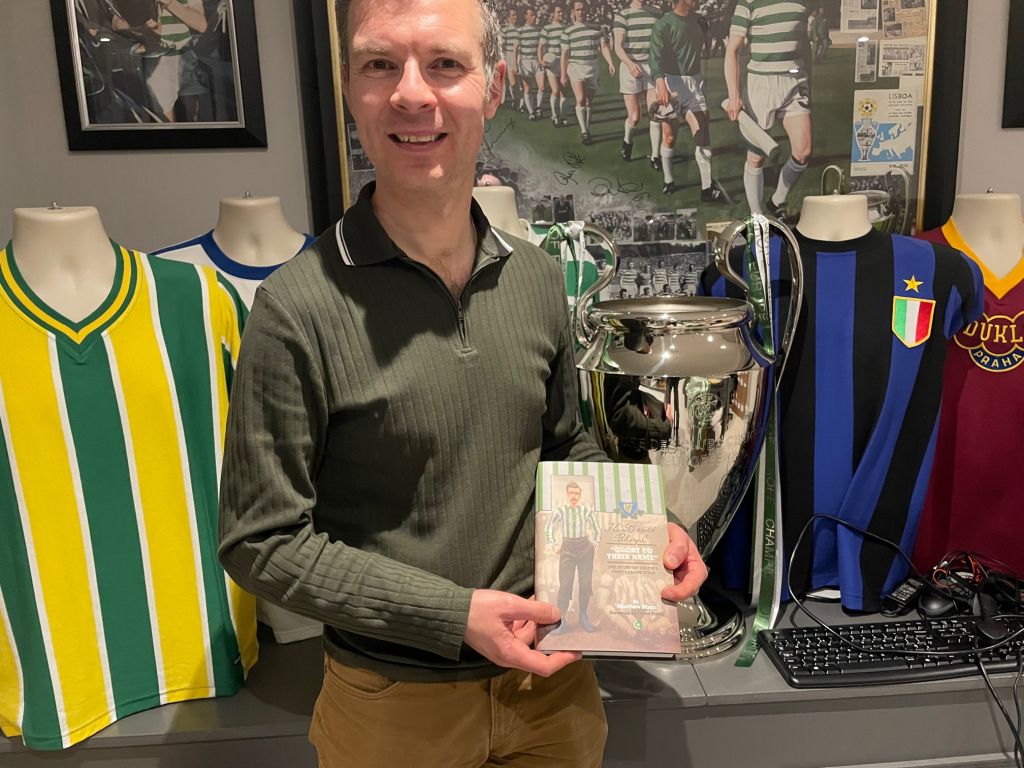 Matthew Marr's outstanding debut as a published Celtic author is available now in hardback and also on Amazon kindle with links for both below. The Bould Bhoys! "Glory to their name" tells the story of Celtic's first ever title success becoming Champions of Scotland for the first time 130 years ago. It's a remarkable story  and a brilliant achievement in Celtic's unbroken history and it's a superb debut from Matthew, who is of course also know as @hailhailhistory on social media.
Last night Matthew signed hundreds of books and all pre-ordered copies will be sent out this morning so expect your copy early next week if you have already ordered. If you would like a signed copy of this brilliant Celtic book in hardback then order from Celtic Star Books below. The book will also be on sale at Celtic stores from next week and we have also launched the book on Amazon kindle again with the link below.