INCREDIBLY it's 42 years since today since Scotland travelled to Anfield to play Wales in a World Cup qualifying decider. Wales moved the game to Liverpool looking to maximise the crowd and therefore the takings but it backfired on them badly as tens of thousands from Scotland descended on Merseyside and turned the match into effectively a home game for Scotland.
On this day in 1977 . . . pic.twitter.com/0dXb8utc6G

— Scotland Epistles Football Magazine (@davstu11) October 12, 2019
Joe Jordan conned the referee to win Scotland a second half penalty and Kenny Dalglish sealed the win and sent Scotland to the World Cup in Argentina the follow summer with an absolutely sensational goal. Here are The BBC highlights with Archie Macpherson commentating, although Arthur Montford's commentary was much better with his "Buchan on the overlap, Dalglish, Goal, Argentina here we come!" commentary for the spectacular second goal that broke Welsh hearts.
By the time Scotland played Wales at Anfield Dalglish was playing on his home ground, having left Celtic in a £440,000 transfer that August. It's probably the best piece of transfer business that Liverpool have ever done and it was a complete disaster for Celtic who suffered terribly after losing our best player with no adequate replacements making a bad situation even worse. From being double winners we surrendered both the league and Scottish Cup to allow Rangers to win a treble in what would be Jock Stein's last season as Celtic manager.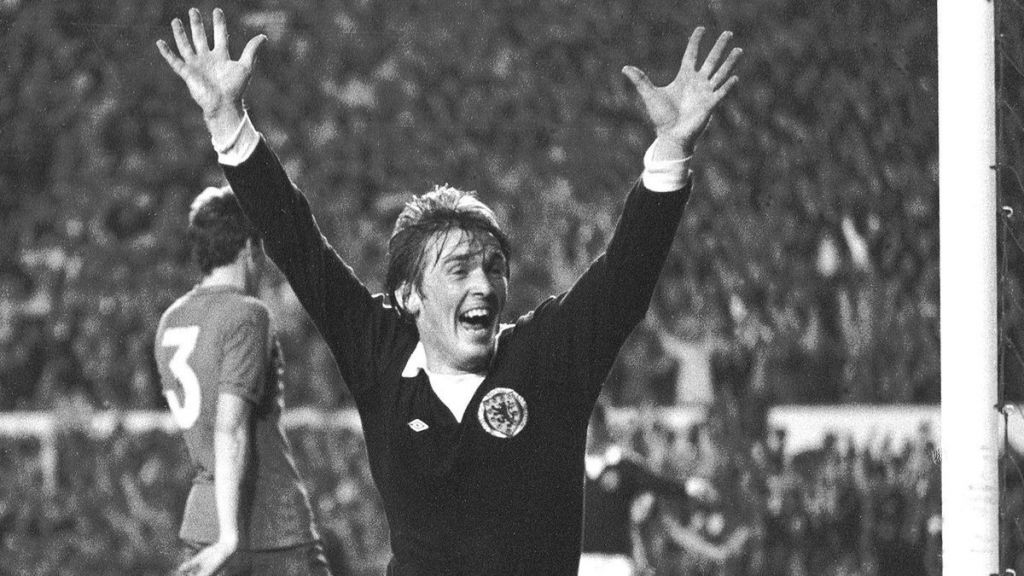 Celtic Historian David Potter has written about Dalglish for The Celtic Star today…
THE TRAGEDY OF KENNY DALGLISH
It is sad that Kenny Dalglish is so much associated with Liverpool rather than Celtic, for so much of his career with Celtic was superb and much reminisced about by those fortunate enough to see him play.
Even at the interval of forty-two years since his departure to Liverpool, it is hard to analyse one's own feelings and to refrain from using words like "tragedy" in the context of the loss of Kenny Dalglish.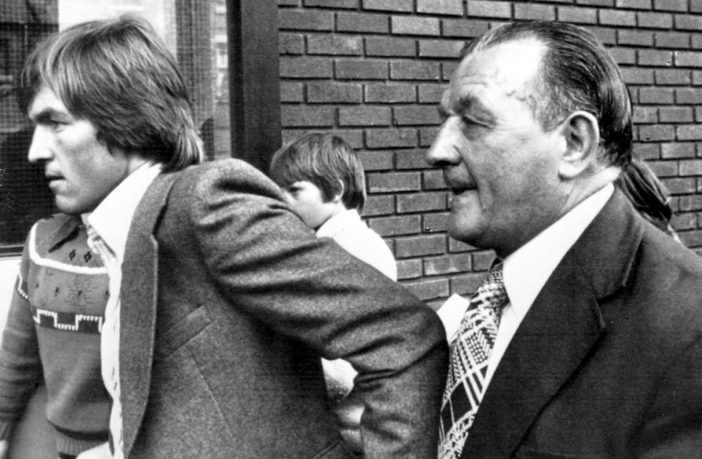 Kenny joined Celtic in the momentous summer of 1967, was farmed out to Cumbernauld United but then played his debut in 1968. He played only occasionally for the first team until he really broke through in 1971, famously scoring a penalty against Rangers at Ibrox on the opening day of that season – but not before he had bent down to tie his lace first!
Kenny was one of the "Quality Street Kids" those specially reared to replace the now ageing Lisbon Lions, and the team were good enough to reach two European Cup semi-finals in 1972 and 1974. It was fairly obvious from an early stage that Dalglish was a special player with the ability to distribute the ball, to control play and to take a great goal himself.
He very soon became a hero with the fans, and it was no great surprise when he was awarded his first Scottish cap against Belgium at Pittodrie in November 1971, a matter of months after breaking into the Celtic team.
He played a great part in Celtic's sustained success in the early 1970s, an era in which they could win whatever they wanted except the Scottish League Cup Final – but it was Dalglish who scored Celtic's only goal in the Partick Thistle shocker of October 1971.
He was competent enough without being outstanding for Scotland in the 1974 World Cup in West Germany, but his form seemed to take a slight dip at the start of the 1974/75 season. The League was lost that season (although both Cups were won, including the elusive League Cup) and Kenny made noises about wanting a transfer before being bought off with the captaincy for the difficult and fruitless season of 1975/76 when Jock Stein was in hospital recovering from a car accident.
It was no accident that Stein's return and Dalglish's fine form happened at the same time, for 1976/77 was a great season for the club with Dalglish leading Celtic to a League and Cup Double.
It would be wrong to say that Dalglish was always universally popular with the fans who seemed to pick on him when the team had a bad day, but men like John Rafferty in The Scotsman would frequently single him out as being "worth the admission money on his own", and he was never "rested" or "dropped". He was always the consummate professional and a wonderful role model for youngsters.
What went on behind the scenes in his relationship with Jock Stein, we will never know but August 1977 saw him leave to Liverpool. Celtic were devastated. The fans were stunned, and Stein seemed to suffer a mini-nervous breakdown where his judgement in other matters seemed to leave him as well.
Celtic had a shocker of a season (not helped by the obvious success of Dalglish and Liverpool) and it took them a good two years to recover.
He was involved with the club in the terrible 1999/2000 season and must take a share of the blame for the Inverness Caledonian Thistle fiasco, but he is worthy of a little praise for his role as caretaker-manager in the capture of the Scottish League Cup in March 2000. It was a poor final played between two terrible teams (Celtic and Aberdeen) but Celtic did win through, and it put a brief smile on our faces.
David Potter