WHAT you will read below you may find offensive, certainly bizarre and also a little worrying that such a mindset exists in Scotland in 2018. It is written in the form of an Open Letter to the new PR firm handling the Rangers FC account, a firm called Chace PR who currently have 176 followers on Twitter.
PR seems to be a more business critical role at Ibrox than in other football clubs and their supporters – despite being spoon fed stuff from successive Ibrox owners at the various clubs that they have supported, don't seem to realise that winning the PR battle is not the be all and end all in making a football club a success. PR can be used to lead a club's own support up the garden path for instance.
Anyway back to the Open Letter to Chace PR – the objective is set out clearly at the start and the bullet points show the way that the new PR guy can make Rangers great 'again' – it's remarkable stuff.
"This is a message…as to how Rangers get their name back on the global map and dominate the Scottish game once again."
Here goes, he starts with the Scottish FA…and calls for a witch-hunt.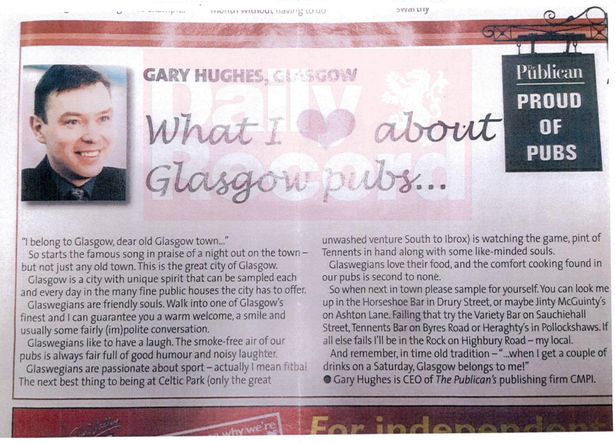 Scottish FA
In 2006 current Scottish FA Director, Gary Hughes, referred to Rangers supporters as, "The Great Unwashed", in an interview he done (sic) with a magazine, The Publican, back in 2006. Now, this makes me wonder, if people like him were sitting as a Director of the Scottish Football Association during the time Rangers went into Administration, is it any wonder no one from within the organisation made any attempt to come and help its largest member club?
Now that he has been caught, who else within the Scottish FA at that time was also pulling strings to ensure Rangers received punishment after punishment? Rangers PR team have to do some digging before all evidence of any other high ranking officials within the Scottish game removes all evidence of their hatred towards Rangers.
Chairman Dave King has already requested an investigation be conducted into Hughes' comments, he will soon be removed down (sic) to the regulations of conduct within the organisation. We don't stop there with one man, EVERY member of staff within the Scottish FA that was employed in 2012 must be checked.
After dealing with the Enemy Within at the Scottish FA, the next target is a rather surprising one to make the list, the referees…it's time to put them in their place apparently.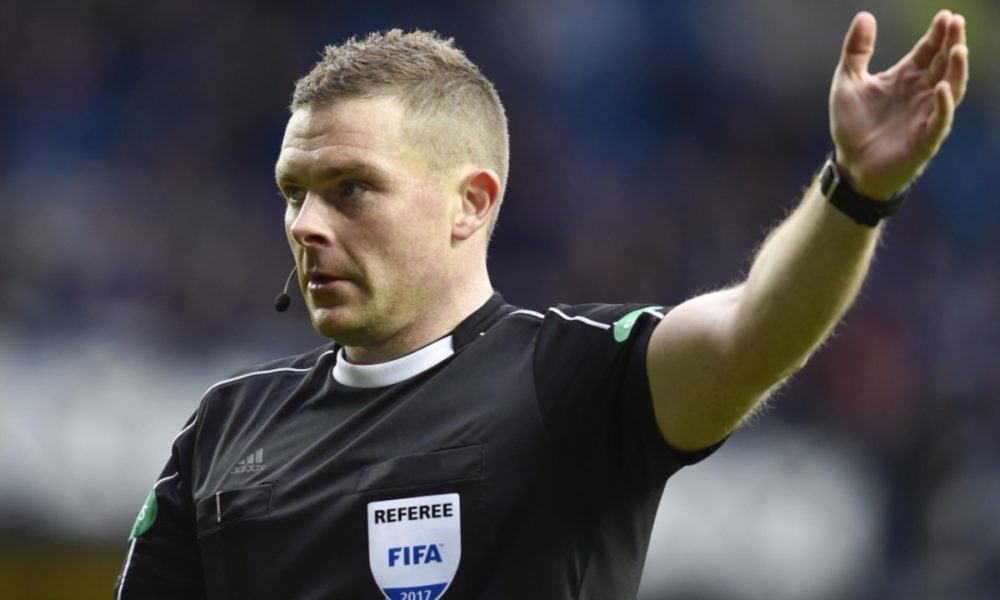 Referees
What about John Beaton's 'questionable' display when Hibernian came to Ibrox in August of last year? It was clear as day that he was giving every decision to Hibs, Rangers were on the end of a cheat and a biased referee. Also on the subject of refereeing decisions, I should add Scott Allan's slide tackle on Jordan Rossiter at Easter Road in the last game of the season, a CLEAR sending off with referee Andrew Dallas standing a few metres away with nobody in his line of vision than the two players. Yellow card Allan. Astonishing.
Rangers need to do the business behind the scenes and hold whoever wrongs this club to account be it inside the boardroom of the Scottish FA or on the pitch as a referee, no one should be immune. Its (sic) how former giants as Rangers Managers like Jock Wallace, Walter Smith and Graeme Souness operated and it worked. Put them in their place.
So that's how Jock Wallace, Walter Smith and Graeme Souness managed to win trophies, often wondered about that. Number 3 on the 'hit' list is the Scottish Media…the end game, a return to "balanced and fair reporting"…
Scottish Media
Time to play them at their own game, no more dignified silences. If anyone in the Scottish media steps out of place, get them put in their place Rangers. A recent example of what Celtic do is request for the media to use the term "Football Fans" rather than "Celtic Fans" or "Glasgow Derby" rather than "Old Firm Derby". If the writer disobeys their orders, a phone call to the organisation gets made and the article wording gets swiftly changed.
Its (sic) time Rangers stood up to the bully that is Celtic's PR team and challenges them at every fight. BBC Scotland's Football section is ran by well known Celtic fan Chris McLaughlin. If Rangers PR team were to find any dirt on him and have it reported there is no way he would remain in that job any longer. Once that happens Rangers can then bring BBC Scotland back to Ibrox and ensure balanced and fair reporting.
Having dealt with the Scottish FA, referees and the Scottish Media, he turns his fire towards the politicians, starting with the ones at Glasgow City Council who have contributed so much to Celtic over the past few years, apparently…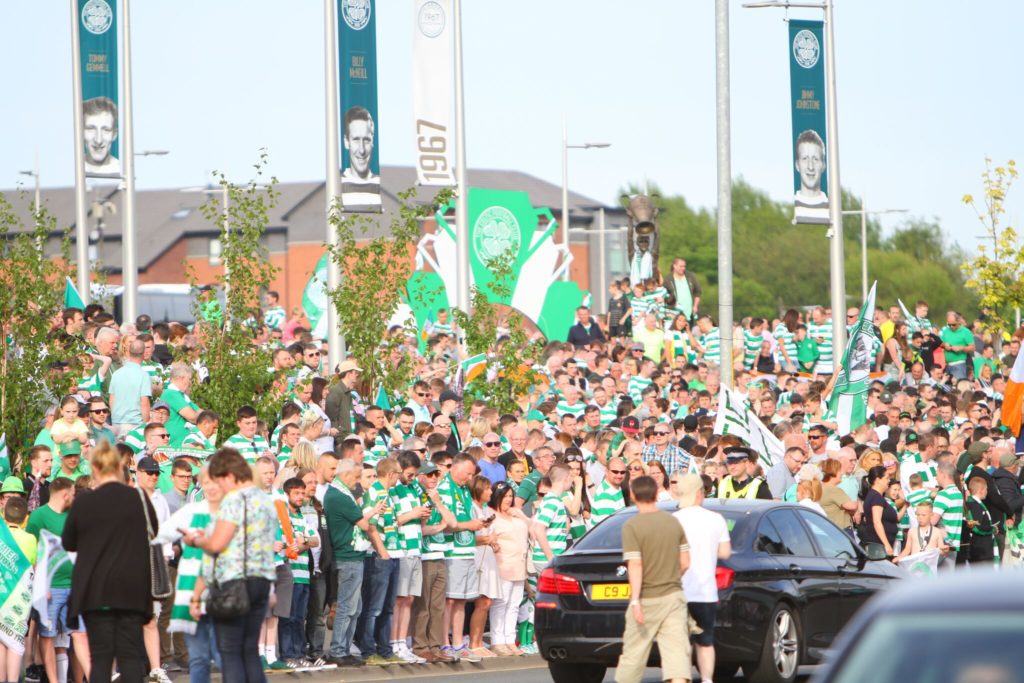 Glasgow City Council
The club must engage with Glasgow City Council on a regular basis, the CLEAR bias towards Celtic football club they have shown is nothing short of incredible. Celtic Park and the surrounding area was completely revamped for the Commonwealth Games in 2014. All that Celtic Park hosted was the Opening Ceremony. They then had the Emirates Arena built infront of the stadium, a new walkway and car park created with the demolition of London Road Primary School (which was in-turn a listed building), old signage, barriers and telephone boxes around Celtic Park were removed at the cost of zilch.
Ibrox Stadium however hosted numerous Rugby 7's matches and what did we get off Glasgow City Council? Absolutely NOTHING. Rangers have to take the council to task and now request that we receive exactly the same treatment or serious words must be be exchanged.
The exchange of serious words with politicians will be more far reaching than just the local council. Next on the hit list for the PR agent to take action against are politicians on a national basis…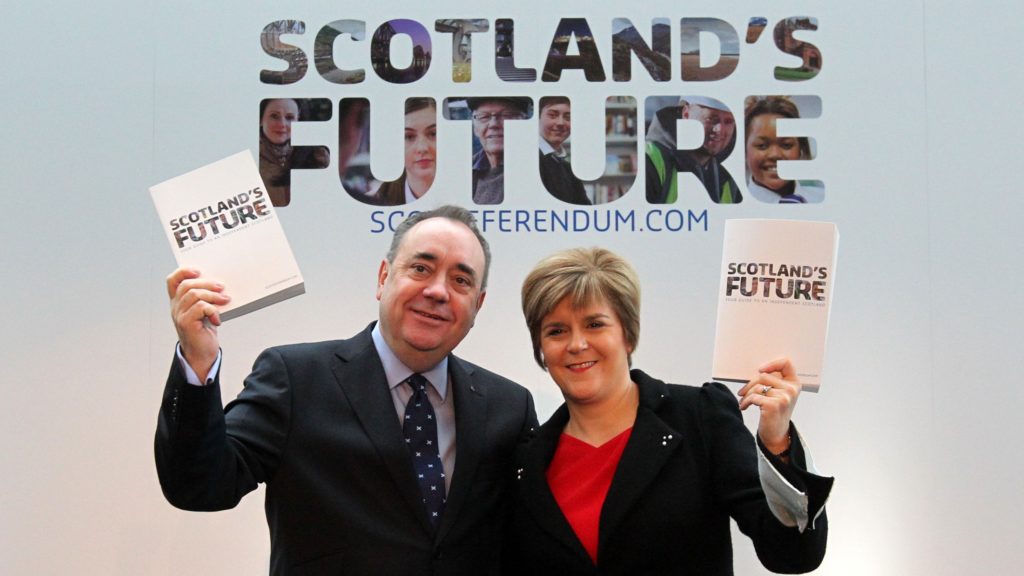 Politicians
Polititians within Scotland who support Rangers have stayed quiet after the club went into Administration in 2012. No one wanted to help us, they all sat back with a dignified silence and watched the madness unfold. We used to hear a lot from them before and could help the club out in whatever means necessary but with the way the country has become in its current poisonous state after Alex Salmond and Nicola Sturgeon split the country in two during the Scottish Independence Referendum in 2014 the place has never been the same since.
Too many SNP polititians (Humza Yousaf and James Dornan to name a couple) have been extremely vocal and loved every second of Rangers demise. Its (sic) time to shut these crooks up and let us as a club engage with Rangers supporting polititians at the highest level once again or otherwise the clubs status within Scotland is going to majorly deteriorate more than it is at the present moment in time all because of the party in power. Rangers fans in the SNP, leave or let your voices be heard, there is no other way.
Next up is a call for famous Rangers supporters to step forward and make themselves known…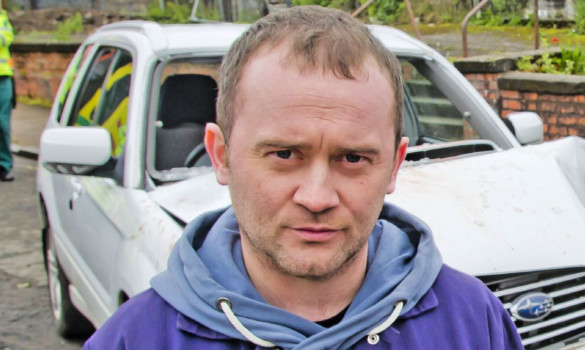 Famous Supporters
For too long have famous Rangers supporters been scared to show their face in among the crowd at Ibrox or Hampden down to the fear of 'the mob', big companies in their industries refusing to pick anyone for new roles that have any association to Rangers Football Club.
Only a select few nail their colours to the mast, the likes of Stephen Purdon, Jordan Young, Grado and Brian Matthews (a few of which starred in the recent charity match at Ibrox). Its (sic) famous fans like these who are proud to support Rangers and tell the bigots in their industry where to go. Rangers have a HUGE fanbase and PLENTY of famous fans, its (sic) time the club addressed this issue and have them playing regularly in our charity matches and invited back home to Ibrox on a regular basis which then gives both the club and the celebrity publicity so it helps us out either way.
Next up is the marketing of Rangers, perhaps an area that the PR guy will think is closer to his own particular skills-set…big bucks needed for this lot though…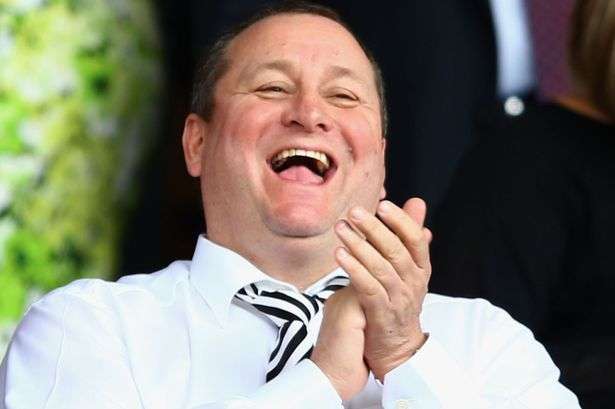 Advertisment (sic) and Promotion of Rangers
Time to capitalise on Steven Gerrard's move to Rangers with 'GERRARD 8' on the new kits when they go on sale late August/early Septmeber. It will be a record year for kit sales with everyone buying the new kits manufactured by Hummel and the first year since 2011 when Rangers Retail wasn't ran by Mike Ashley and Sports Direct. A new retailer will be announced soon. The amount of Liverpool supporters purchasing the kits will be crazy as we are now their Scottish club, maybe even their second club, perhaps interest from other English and LA Galaxy fans as well.
Time for Commercial Director Scott Steedman to roll out his masterplan for across Glasgow and have both Rangers and Steven Gerrard posters on show all across the city. On buses, in train stations, on billboards in the City Centre, on the TV and radio. Ensure our clubs (sic – or perhaps he know the truth after all?) presence is absolutely everywhere!
Next up is the decision to take the Free out of the Broomloan and remove it from its current use as a twice a year party zone for the Celtic faithful.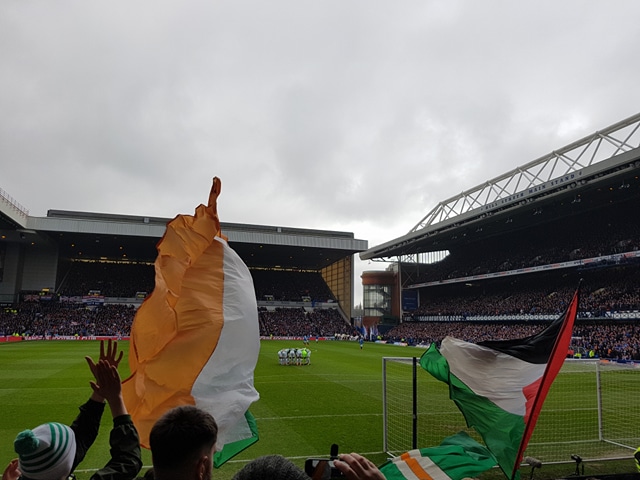 Celtic fans being moved to the Away End
Well done to the Rangers Board for listening to supporters regarding the relocation of Celtic fans into the 'normal away section'. Their ticket allocation slashed from 8,000 to just 1,000 and will now be treated like everyone else.
Moving Celtic fans to the Govan West Corner ensures more money to the club by having an extra 9,000 season ticket holders in the Broomloan which gives the club a major financial boost every year. Having only 1,000 of them in the corner, they will now feel intimidation inside Ibrox being corned in-between two stands and right under the big screens and speakers.
The move also prompted Celtic to release a toys out the pram statement about their recent achievements. Police Scotland are going to have one hell of a job stopping the duplication of tickets for next season which will no doubt lead to fighting in the away end over who has the legitimate ticket. It just goes to show the board are listening to fans opinions. Large scale campaigns like this one need to be started every so often and then when one project is completed, all focus moves to the next one.
And now for the telly important stuff that occupies their minds, starting with the feel-good factor that a new orange strip will bring…and this in turn with fund the Gerrard transfer kitty.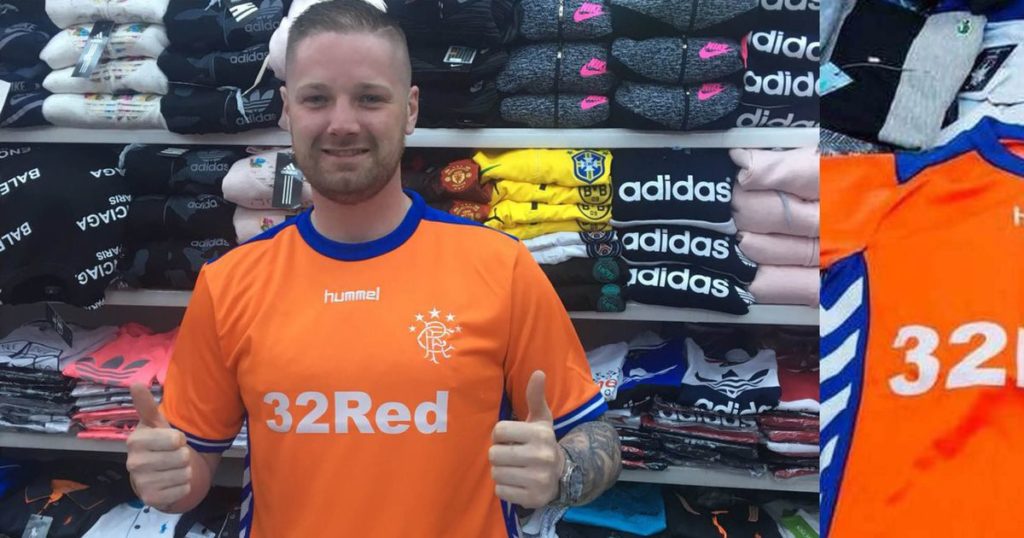 Orange Strips
The time for building bridges with other clubs in Scotland is finished. If they don't want to participate with us then we won't be participating with them. Its (sic) Rangers first and if some people in the game don't like that, then so be it. Rangers supporters want to have an Orange kit next season, lets (sic) use this opportunity to have a money spinning option and bring in as much money as we can get to ensure new manager Steven Gerrard has enough funds for transfers and wages.
The other subject that seems to occupy their minds 24/7 relates to child abuse. It's a horrible subject to write about – we note that no mention was made of the former victim who contacted Ibrox last week on this subject and was told to contact the old club's liquidators. Warped mind warning…
Celtic Boys Club
The time is now to bring these animals who have abused innocent young boys who only wanted to play for the club they supported growing up into the light. No more shall certain members of staff within Celtic Football Club cover their horrific crimes up anymore. Celtic have done everything they could since the 60's when it first began and ever since have been sweeping it back under the carpet as if they've done nothing wrong. Watch out Peter Lawwell, you might not want to address the matter but we can and we will get justice for those that stood before you have silenced. You can run, Celtic Board, but you can't hide forever.
So there it is, the fans manifesto for getting "Rangers back to where they belong"…no wonder any 'famous fans" that they have prefer to stay well away from the limelight. They really are Scotland's Shame…
Have you got one of these? Beautiful Sunday should be celebrated all summer long…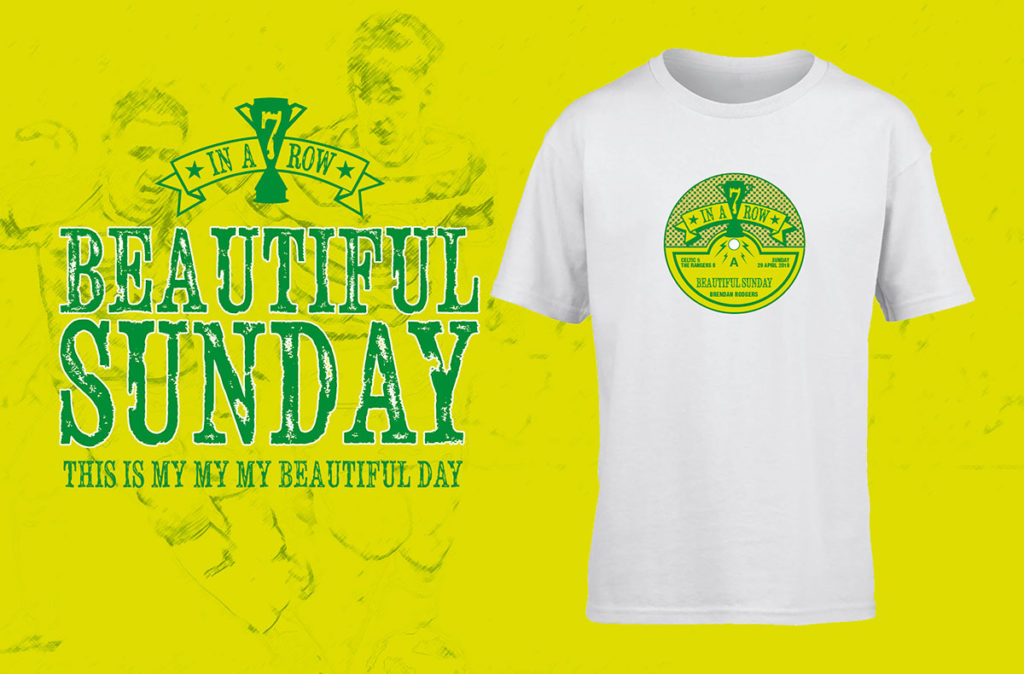 Listen to "John Paul Taylor with A Celtic State of Mind (Part 2/3)" on Spreaker.