CELTIC supporters attacked Show Racism The Red Card last night for their weak and delayed statement regarding the shocking video of Rangers supporters racially abusing children in Macedonia earlier this week.
The publicly funded organisation was quick to wade into the latest Shay Logan claim that he had heard racist remarks directed at him at Celtic Park in the last game of the season – despite absolutely no evidence being available to back up Logan's belated claims.
Unperturbed by that, SRTRC Scotland went in feet first attacking the Celtic supporting and also misquoting what Brendan Rodgers said on the unfounded claims shortly afterwards.
Contrasted with this week's shocking video from Macedonia where a Rangers supporter, travelling to for the Europa League qualifier, filmed a row of innocent young children and racially abuses them. It is too sickening a video to show here but it has been widely viewed on social media.
Earlier in the week The Celtic Star highlighted this video – once again noting the activities of Scotland's Shame – and we noted the silence from SRTRC Scotland on this shameful incident – see HERE.
It is a case of hardly a case of better late than never though when they eventually woke from their slumber to release the weakest possible statement which succeed only in highlighting their own double standards.
SRTRC went out of their way to distance the incident from Rangers support calling the culprits "so called' Rangers supporters.
When the Celtic support was attacked previously – despite no evidence whatsoever – there was no use of 'so called' – and while Celtic FC were tagged in their tweets, Rangers FC were excluded.
Here is what their latest statement says, it was written by Ben Holman and released in 19 July 2018.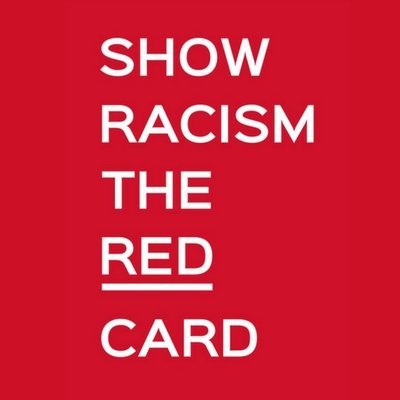 Show Racism the Red Card Scotland statement on appalling racism in Macedonia
"Show Racism the Red Card Scotland were shocked to see the film of racist abuse by a so-called 'Rangers fan' in Macedonia this week and call upon anyone who has any information regarding his identity to contact Police Scotland.
"The behaviour of this individual racially abusing young people and shouting 'white power' is an absolute disgrace and we at SRtRC Scotland will be calling for a banning order preventing him attending any matches in Scotland or abroad.
"SRtRC Scotland welcome the response of Rangers FC and genuine Rangers fans in condemning this individual."
All that was missing really was WATP at the end. Or maybe they could have alleged that it was actually Chelsea supporters pretending to be Rangers fans – that one worked in Manchester.
We'll have a look at the responses to this statement as a follow-up feature next on The Celtic Star.