Celtic restored their nine points advantage at the top of the league looking down on theRangers with a 2-0 win over Dundee United at Tannadice this afternoon with Jota heading home a wonderful Aaron Mooy cross from an impossibly tight angle before the Socceroos star converted a penalty to ensure that yet again Mick Beale failed in his attempts to reduce the gap that Celtic have enjoyed since before the break for the World Cup.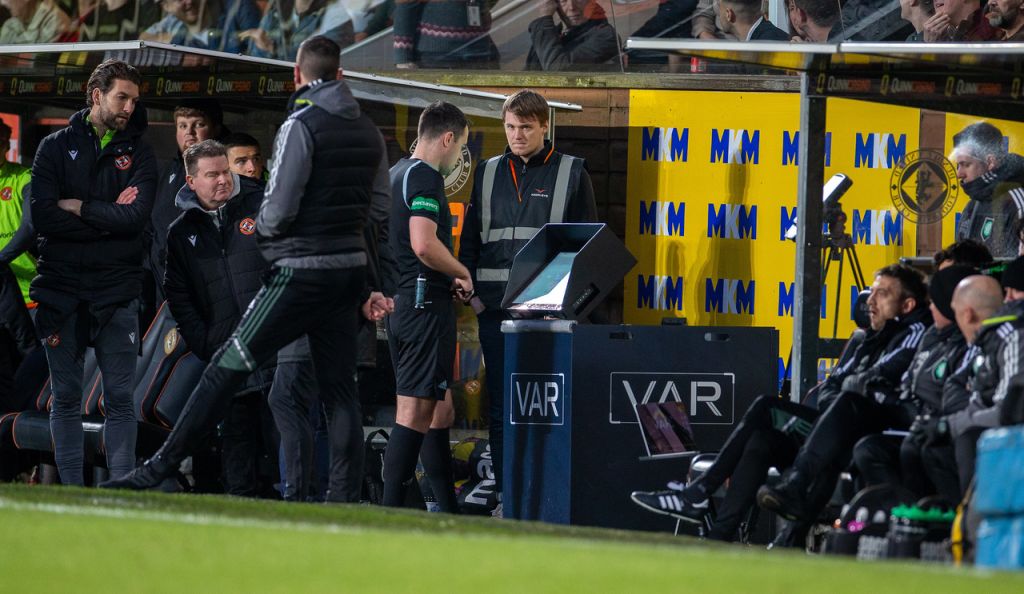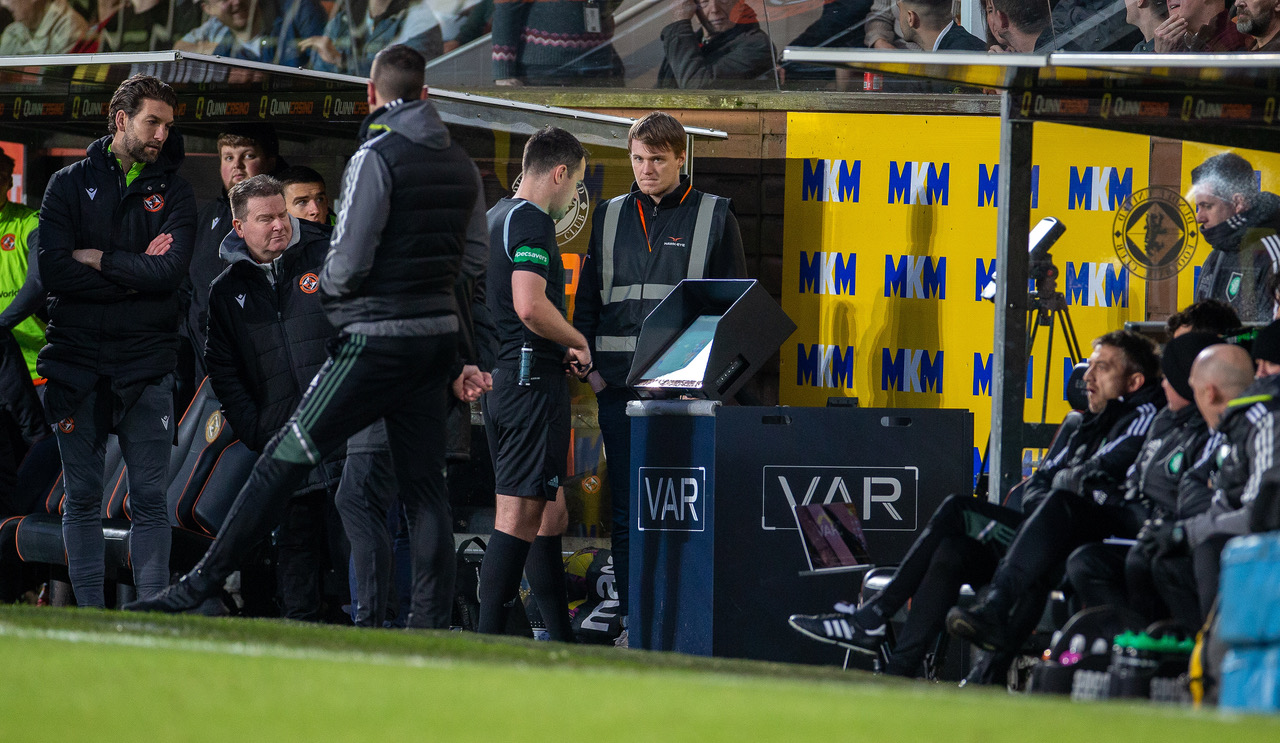 With every passing match the opportunities for Beale to eat into Celtic's gap narrows and the fact is that the title is already out of his own hands as he needs favours elsewhere and not just from the likes of Willie Collum, who should do himself a favour and call time in his refereeing career. If he hasn't the stomach for it – when it comes to handling their games – then he should look himself in the mirror and say enough is enough.
Rangers have complained about the performance of Willie Collum on more than one occasion. It would appear Collum is now scared to give a decision against them. Either that or he is a cheat. Either way Collum should not referee another rangers game. @ClydeSSB https://t.co/xesLwSpiBT pic.twitter.com/Zj2WhKEM1x

— Michael McCahill (@MichaelMcCahi10) January 29, 2023
After today's comfortable win against Dundee United, where VAR got involved on a couple of occasions, Ange Postecoglou outlined his post match thoughts on BBC Sportsound but wasn't going to talk about VAR.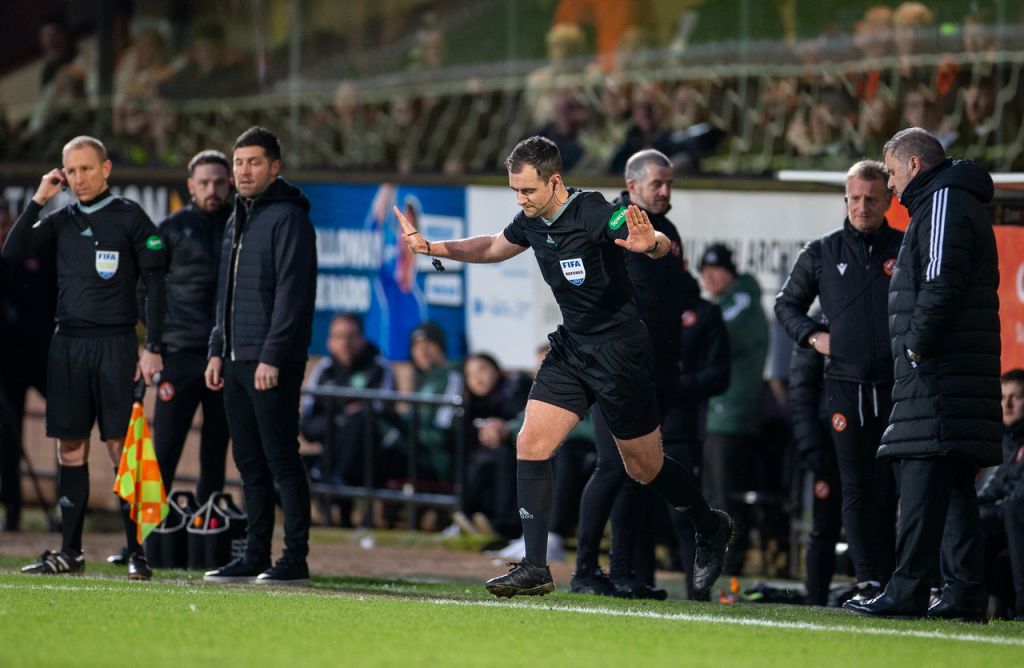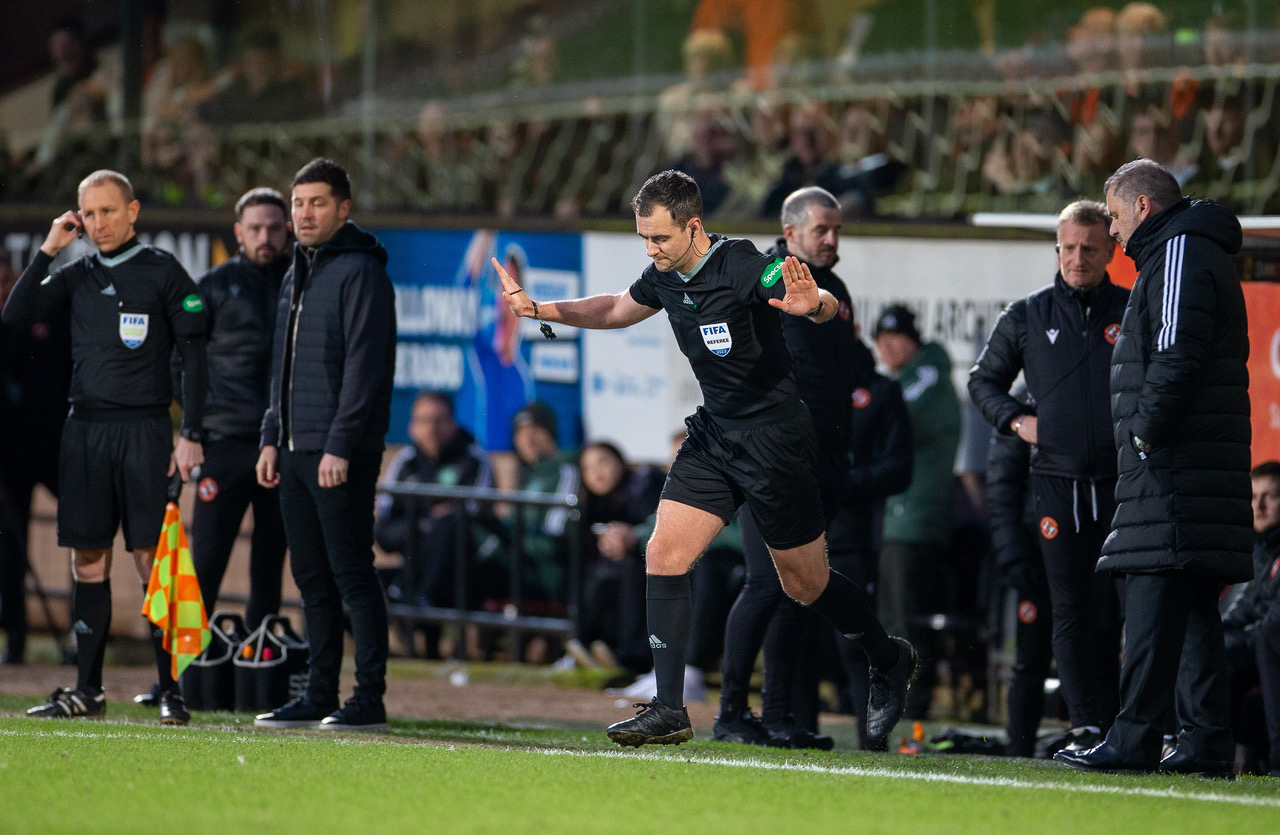 "I made a conscious decision a few weeks back not to, sort of," Ange said. "All I can do is control what my team does and the football we play. We've got to make sure we keep playing the football we are, and put the result beyond anything that can interfere with that. That's what the lads were doing," Postecoglou said.
The Celtic manager (sort of) agreed that it was a tough match, against Dundee United. "To a certain extent, I thought we handled it well in difficult conditions. They were really disciplined in their structure, particularly in the first-half they worked really hard to plug the gaps we were trying to create.
"Having said that, we still got behind them on a number of occasions. We missed that final touch and quality. We started the second half really well, scored a couple goals could have scored a couple more. A really strong performance.
"Jota is getting back to fitness and the levels we know he can get to. Aaron has been outstanding since the break. In general, our defensive work was outstanding in terms of our pressure. We didn't allow them many sights on goals and that allows us to play our football," Ange said.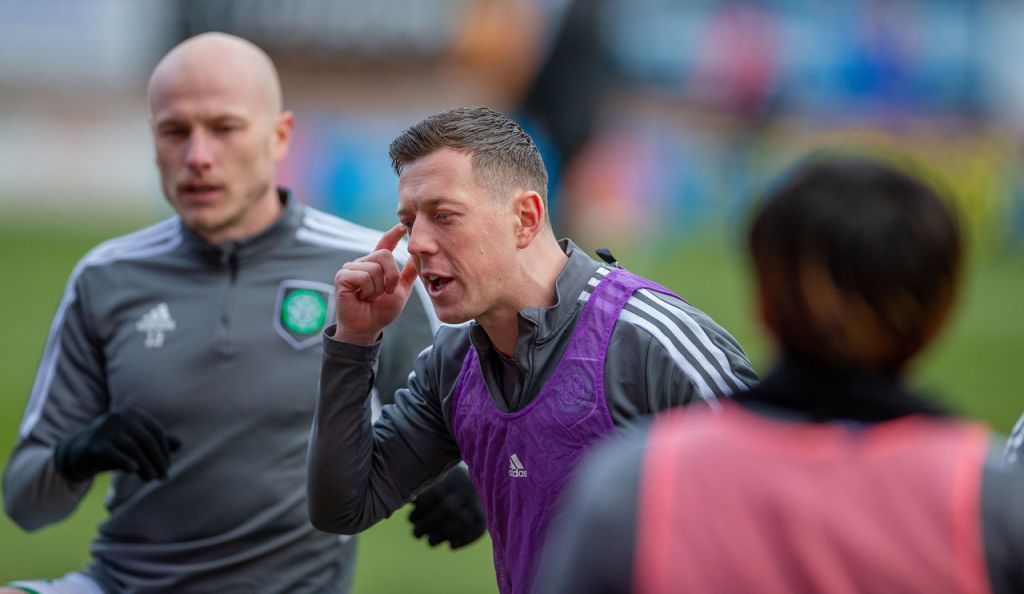 The Celtic manager also had plenty of praise for his captain who reached the 400 appearance mark for Celtic today. "I know I dismissed it (the 400 game mark) before the game," Ange said. "But I said to the lads in there that they've got to appreciate they're sharing a dressing room with a special individual.
"He'll go down as a legend of this club. The biggest compliment I can pay him is he plays every game like it's his debut, as if he has everything to prove. He's done it all here in Scotland. It's a credit to him and his family."
It is up to us, to everyone at Celtic Park, to build up our own legends. We don't want to live with history, to be compared with legends from the past. We must make new legends.

Jock Stein pic.twitter.com/zWLQTZzHEL

— CELTIC NATION🍀⚽️⭐ (@CelticNation67) January 29, 2023