AFTER 69 games Callum McGregor's season ended on Tuesday night in Brussels as Scotland went down 3-0 to a Belgium side ranked as the best in the world. Back home the click-baiters had been talking about a move, 'according to reports' etc, from former manager Brendan Rodgers who is 'reportedly' ready to bid £10million for Celtic's very own version of the roadrunner.
One thing Rodgers knows as he looks at himself in the mirror, mirror on the wall, is that Celtic would NOT accept a bid anywhere as low as £10million for McGregor, a player that would be valued at perhaps £25-30million. And he also knows that McGregor is perfectly happy staying put at Celtic.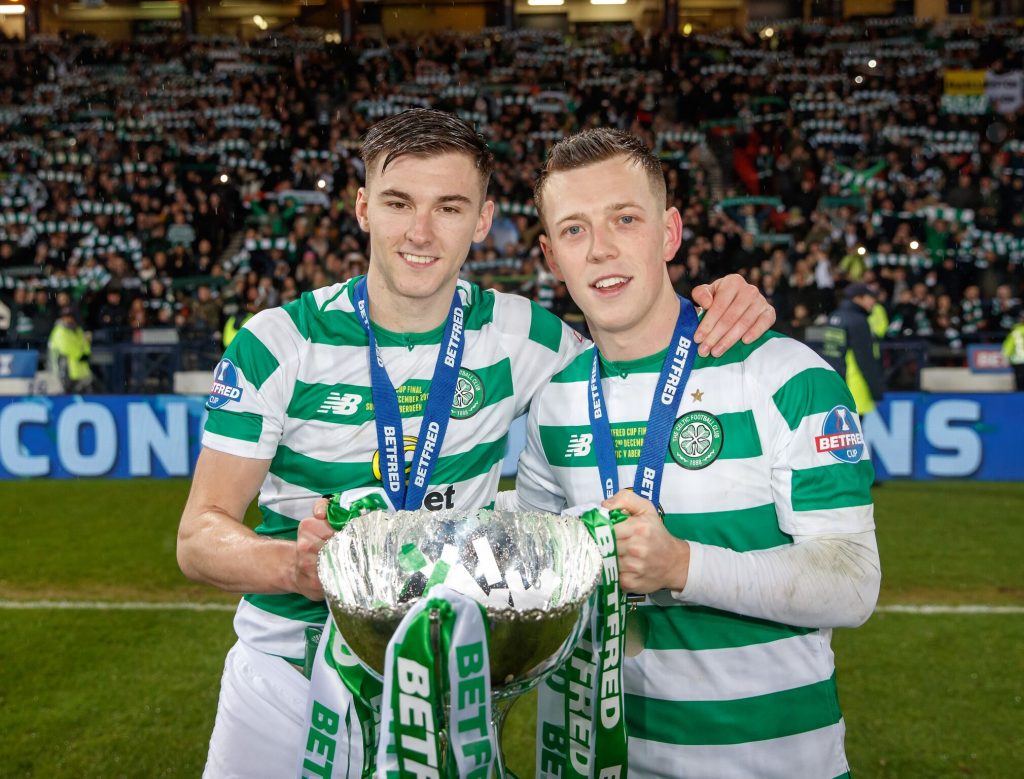 Maybe it's Kieran Tierney we're selling – the click baiters have linked him this week to Arsenal, Manchester Utd, Lyon and of course Leicester City.
And this morning Lazio, having spent last summer 'weighing up' a bid for Dedryck Boyata, are now doing the same thing with Odsonne Edouard. That's on that new site pretending not to be the Daily Record (it is really).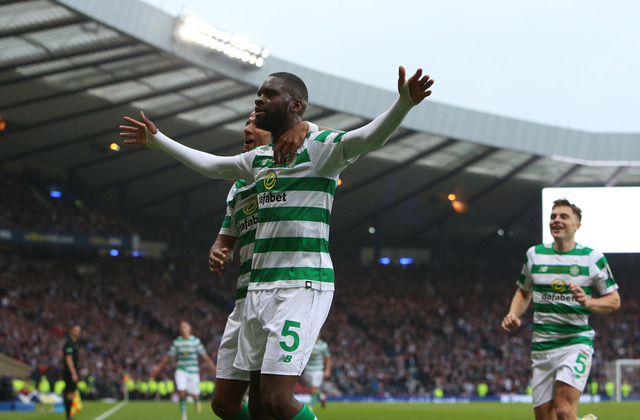 Talking of the Daily Record, they have an interview with Callum, presumably done just after the Euros defeat in Brussels.
"I felt tired immediately after the Belgium game but it's a strange one because I feel okay going into games. I still feel good and feel fresh. That's probably a sign of my maturity in terms of my body developing in the right way so that you can handle so many games," Callum said.
"I've got around 10 days off before I start pre-season so I won't lose too much before fitness during that period and I'll be ready to go again for the new campaign.
"It's a lot of games but you have to try to handle it as much as you can and if you break down then that's part of football. I'm a big believer in that if you're fit you want to play and never want to hide in any games. If I'm fit I'll keep trying to play and if I break down then that's football.
"It's becoming like a 12-month job but you try to take the rest when you can get it and prepare your body in the right way.
"You're a footballer. It's what you wanted to do since you were a young kid. Now you're paid to do it and you have to shoulder the responsibility of the nation when playing for your country.
"I'm a big believer in doing the job to the best of your ability. Over the years you keep your body right anyway but it's more about stretching and flexibility to keep your body ready.
"It's not so much about doing fitness stuff but just making sure your muscles are ready to go when you're back in. I'll take a wee break then with four or five days to go I'll do a bit in the gym and get my body ready.
"I've been fairly good at that over the last few years and been ready to go for the qualifiers so it's a case of making sure it's the same again.
"It was tough on Tuesday night in Brussels but we knew that. It was a big task but for the first 45 minutes we were excellent and did everything the manager asked us to do.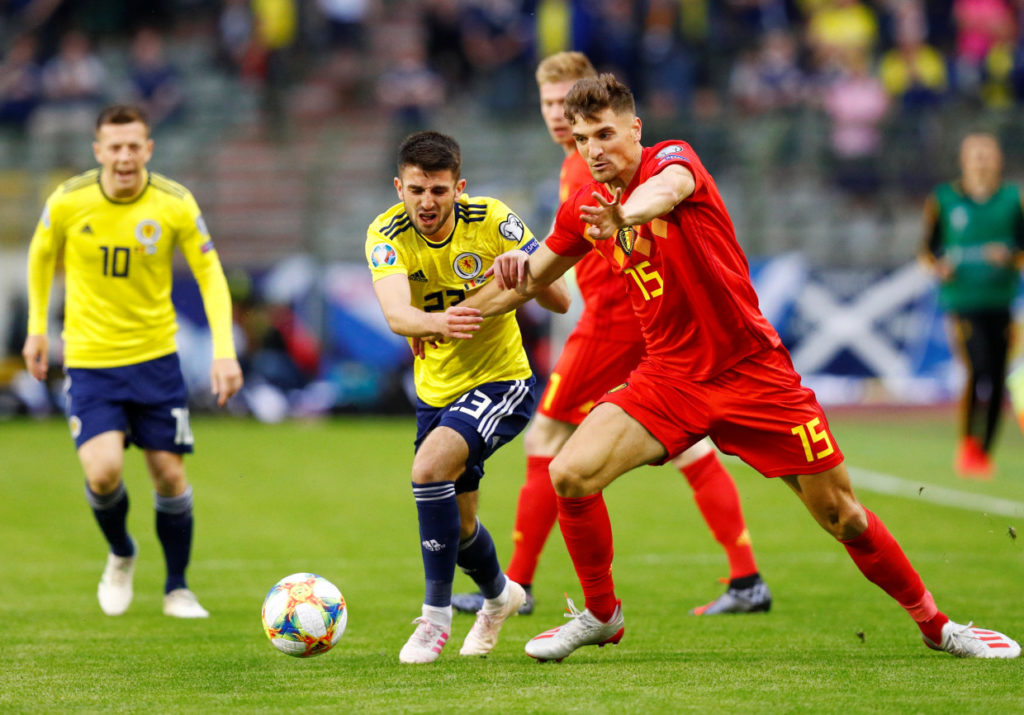 "We conceded the goal right on half-time. It was disappointing not to go in 0-0 at half-time but there is a lot of positivity and things to build on.
"But the way we went about our business was good and we were hard to beat, especially first half. We showed more bravery in the second half and had a chance with five minutes to go.
"It was 2-0 at the time and if we'd scored you never know what might have happened. But it's a step in the right direction.
"I could probably compare the standard to playing against PSG with Celtic. When you go to that top level that is the standard. It's a lot quicker and you have to move the ball quickly and think a bit quicker.
"It's another test for us and for some of the boys who might not have faced that. But while you're always disappointed to lose 3-0 it was a good one in terms of the performance."
 Loading ...