WE told you yesterday that Marian Shved was on his way to Paradise – see HERE – and today he arrived – well, up at Lennoxtown anyway. He scored 15 goals and is credited with four assists in 26 appearances for FC Karpaty in the Ukranian Premier League this season.
The 21 year winger looks a really exciting prospect and we've had plenty of feedback on him that suggests he is a real top quality player. So the question is can he play on Sunday? Well that's something of a joke, although after that awful performance on Sunday it wouldn't be out of the question for Neil Lennon to introduce Shved, who has been playing regularly in the Ukrainian league, against Hearts on Trophy Day.
As we signed him in January and he has all the correct work permits etc, he should be eligible to play? Anyone know?
Talking of Neil Lennon – see all those who don't want him as the next Celtic manager, fair enough, you are 100% entitled to your opinion. BUT and it's a big but, the level of abuse and insults that have increasingly been directed towards a Celtic man who has always given everything for this club, who stood up to the bigots time and time again, who captained our team, won trophies, played in a European Final, won 3IAR – Sunday will be his fourth Trophy Day, signed loads of great players – Van Dijk, Forster Wanyama, Hooper and so on – beat Barcelona when they were at their peak and stepped in when Ten in a Row could have been lost when Rodgers jumped ship and he got us to the Scottish Cup Final too, is way out of line.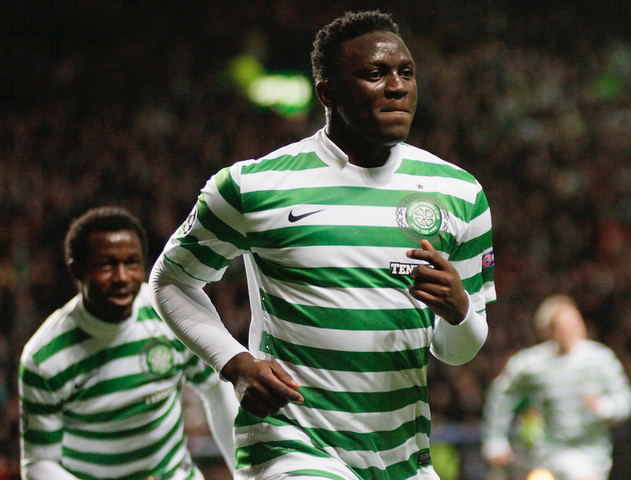 The problems with the team at the weekend are apparently all Lenny's fault. Try looking a bit further back to what Lawwell and Rodgers contributed to that atrocious day, and imagine John McGinn – Aston Villa's Player of the Year – getting stuck in about them. He is exactly the type of player needed on Sunday. Just saying.
"It's great to finally be here at Celtic," Marian Shved told the official Celtic site.
"I've been really excited about coming, and now I am here, I'm really looking forward to starting my Celtic career. I've had a great few days at the training ground already, and I've spent my time working hard as I always do.
"The next few weeks is a great chance for me to get to know the club and the players and other people at Celtic. I have had a brilliant welcome already, and I am very grateful to everyone for making me feel at home.
"I have been out in Glasgow, too, and had the chance to meet some fans, which has been great fun and, again, they have treated me so warmly. I'm already thinking ahead to next season and I can't wait to get out at Celtic Park, such a brilliant arena, and play for the fans.
Checking in to LXT… ???? pic.twitter.com/EvxkmbKsuC

— Celtic Football Club (@CelticFC) May 14, 2019
"When I was in Ukraine, I was keeping up-to-date with every Celtic game and I was so excited to watch my new club each week head towards the title," Marian said.
"It is an unbelievable achievement for a club to win eight league titles in a row and I congratulate the manager and all the boys and the staff.
"I am looking forward to our party on Sunday when I can see the team lift the title, I can't wait to see this, and I'm sure it will be a fantastic day. I am just delighted that I'll be there as a Celtic player and a Celtic fan."
So would he be up for playing on Sunday?…
You here fur the ten Maryan? pic.twitter.com/jtrHIBGo70

— Tam Sellics son (@gibbogibby1) May 14, 2019