SCOTTY SINCLAIR has indicated that he is far from ready to give up his ambitions to continue to play for Celtic. The former Player of the Year and Top Scorer at the club has mysteriously fallen out of Neil Lennon's immediate plans, with the Englishman not even making the bench in recent weeks and having been left behind from travelling party going to away European fixtures.
Sinclair's stats over his three seasons at Celtic, are unmatched by anyone. Individually his stats are up there to stand comparison to Henrik Larsson's first three seasons and of course in terms of medals won – 9 from 9 – Scotty Sinclair is way ahead of even the King of Kings.
The 30 year old winger indicated that he was happy to stay on in Scotland – despite suffering shameful ongoing racist abuse from the Ibrox support who UEFA have condemned as both racist and sectarian – and wanted to be at Celtic for Ten in a Row. And that looked like it was going to happen when Peter Lawwell agreed a contract extension with Sinclair in the summer.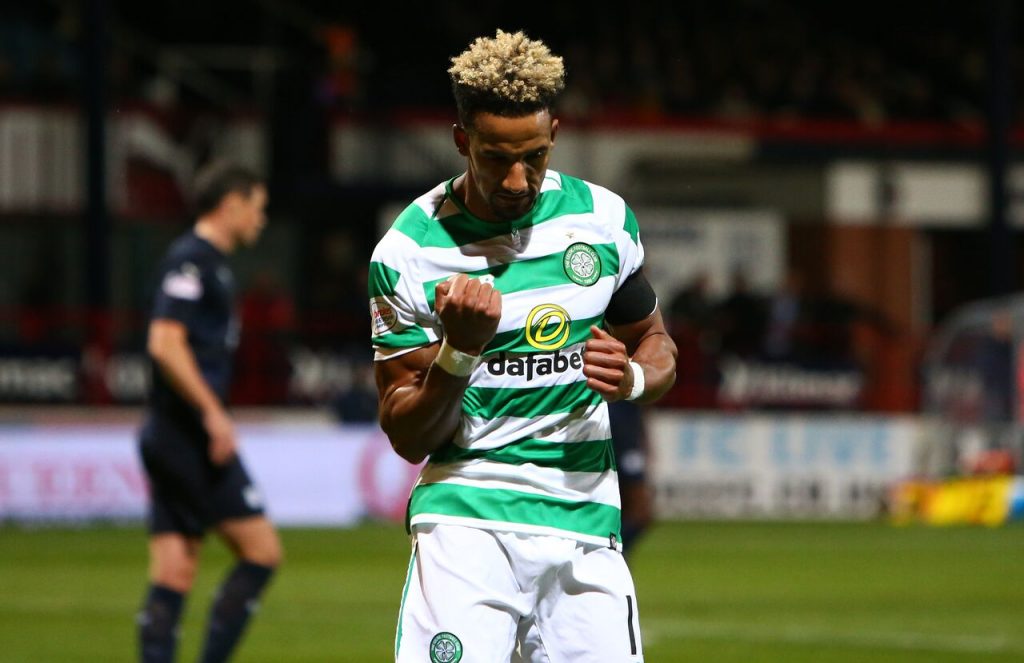 However that appears to have been a ploy to get a transfer fee for the player in the summer. That plan though seems to have backfired and Celtic have one of their top earners nowhere near the first team.
The question that needs answering though is this a football decision ie Neil Lennon just doesn't fancy Scotty Sinclair and prefers Lewis Morgan (another of those no laughing at the back moments).
Or is this decision to banish Scotty Sinclair from the first team a financial decision taken by the Celtic de facto Director of Football Peter Lawwell whose plan to sell Sinclair in the summer transfer window, as part of his on-going downsizing strategy, failed.
Scotty Sinclair has posted this video on Instagram – see below – and it indicated that he is determined to force his way back into Neil Lennon's plans. And among those commenting on the video are former Celtic teammates Mikael Lusting (who failed to reach an agreement with Lawwell in the summer to remain at Celtic, as he wanted to do) and Paddy Roberts.
 

View this post on Instagram

 
His last appearance for Celtic came at For Park on 10 August when he came off the bench in the closing stages in the 5-2 win. He then got involved in an incident with a Motherwell ground staff member after the game when he went out to greet a young Celtic supporter.
But this Instagram video seems to send a message that is loud and clear – Scotty Sinclair wants to win back his place in the Celtic team. The 90 second video shows the winger arriving at Lennoxtown to put himself through a punishing training session on his own and comes with the message "…the work never stops."
Leigh Griffiths, who has been working hard himself to force his way back into the team, applauded the video while Jonny Hayes saw the funny side, asking Sinclair if he was available for a wee homer.
"Can I hire you to video my son's party?" the Irishman, who scored that wonderful second goal at Ibrox a week ago today on our latest Beautiful Sunday, asked.
ALSO ON THE CELTIC STAR…
SFA – 'Shamateur Stumbling and Bumbling', 'Somnolents', 'Discombobulation of the Cognitive Dissonance Type'…see HERE.