Carl Muggleton was brought to the club by Lou Macari in 1994 from Leicester city. He wasn't a big name by any means and was seen as more of a back up to Pat Bonner more than anything else.
Carl is often a figure of ridicule amongst the Celtic supporters but for what reason? Maybe it's because he was signed in an era of uncertainty and mediocrity and was tagged alongside other names from that difficult time like Wayne Biggins.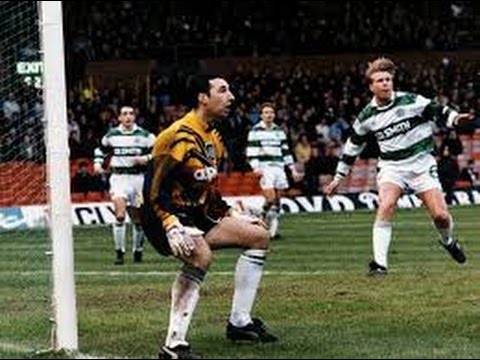 Carl Muggleton was a decent shot stopper and had previous big game experience, he saved a penalty in the second division play off final for Leicester against Blackburn, but unfortunately finished in the losing side.
He started his Celtic career with great distinction and had six shut outs in his first six consecutive games, a then club record that stood for nearly a decade. It wasn't all plain sailing after that though and like it was for the rest of his teammates it was a disappointment season.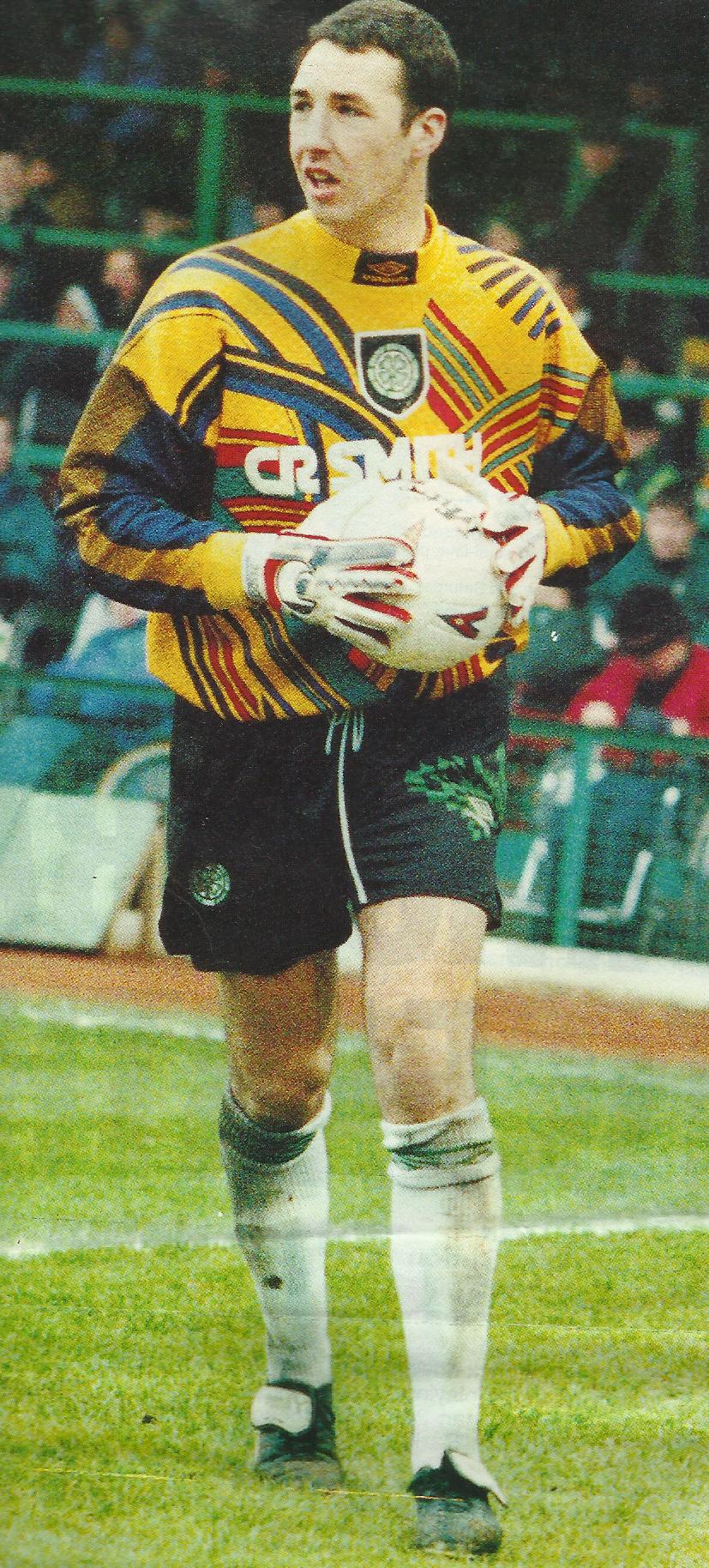 He did win a trophy though in his time at the club and not a lot could claim that at Celtic back then. Ok it was only a pre-season tournament, the Hamilton Cup which was held in Canada in the summer of 1994. Celtic beat fellow Scottish teams Aberdeen and Hearts to win the trophy. Carl was the main man saving two penalty's in the semi-final of the mini-tournament against Hearts.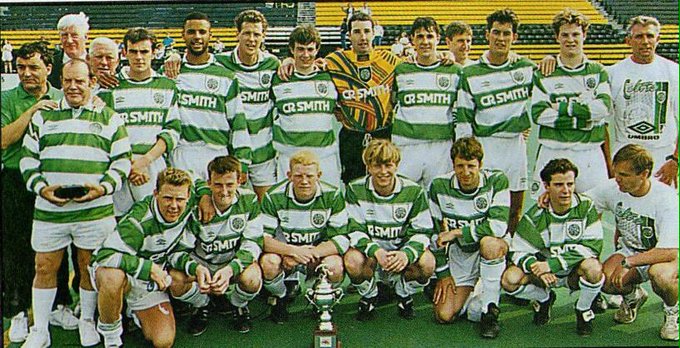 His overall record of conceding 9 goals in 13 games is decent, considering he played in front of, let's put it politely, not the best of defences.
Although Carl's short spell wasn't exactly a success, he doesn't deserve the 'flop' tag. He was actually a decent enough goalkeeper. We had worse in his time at the club, Gordon Marshall for example.
He doesn't deserve being the object of ridicule, he wasn't the worst in an era when many mediocre players donned the Hoops. Far from it.
JustAnOrdinaryBhoy – follow on Twitter @ordinarybhoy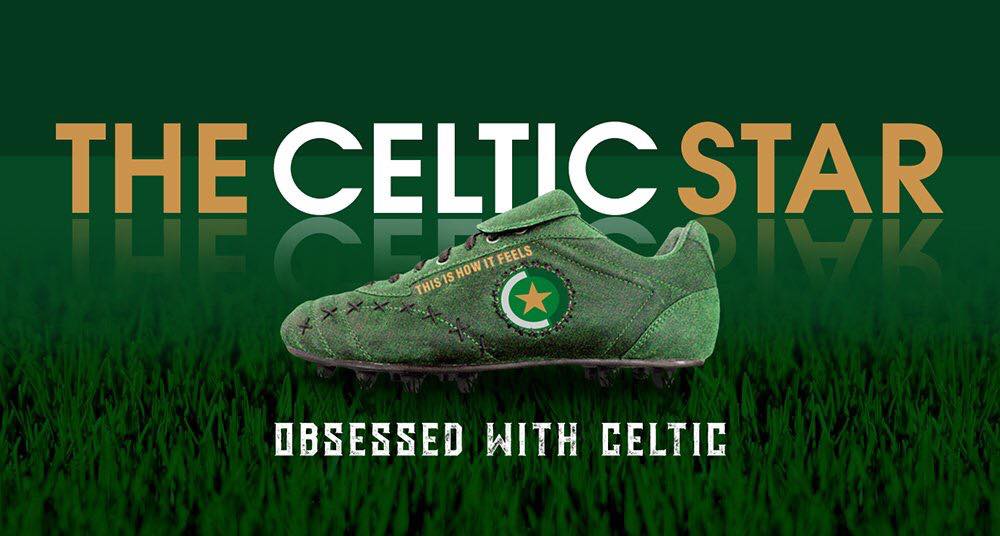 The Celtic Star's Father's Day Promotion is in full swing with hundreds of books already on their way destined for Celtic Dads and Grandads on Sunday 18 June. We've reduced all six books currently available from their usual retail price of £20 and prices are as low as £6 (see below).
All books are high quality hardback, with some signed by the author. And it's also worth noting that you only pay postage on one book, so it's free for the second, third and so on. ORDER HERE or click on The Celtic Star image above…this is how it feels to be Celtic!