Carl Starfelt put in a fantastic shift at central defence last night for Celtic against Hearts, which turned out to be a nervy finish for the three points in the end up. Celtic were nice and fluid going forward but can be held in contempt of wasting too many shooting opportunities to put the game to bed. This in turn led to an edgy final 15 minutes or so and Carl Starfelt had to be on the ball with his defending throughout what seemed like an eternity.
Carl has come in for some unfair criticism during his first few months at the club. However, last night the big Swede was imperious at the back and helped keep Robbie Neilson's side at bay for 95 minutes eventually. Hearts attacked the Celtic goal on several occasions, coming really close to scoring. Starfelt thwarted many of the Edinburgh side's dangerous play at the Celtic rearguard and earned himself a man of the match reward for his performance.
I thought Starfelt was immense last night. HH pic.twitter.com/yoSAbFbu7s

— Celtic Gossip (@CelticGossip) December 3, 2021
The Sweden international says that this is the first of his career and is absolutely over the moon with the accolade. It was nothing more than just desserts after a phenomenal display on the night. On his award, he said: "It's awful to be injured, very boring," the 26-year-old said speaking to STV Sport and also The Celtic Fan Media (that's for the photo guys). "I have been training individually for a while and two sessions with the team and I was thrown right into it."
Starfelt said: "I'm happy with the performance, a good win, we didn't concede which is nice as a centre-back, and the team showed some character.It's the first man of the match of my career so I'm happy with that. You are never 100 per cent sure about fitness when you have been out and not trained so much but I felt good fitness wise.It was quite late (when I found out I was playing). I don't think I would have played the game if Cameron was here but I am just happy I could play and help the team get three points."
"I feel like the team is getting more comfortable in the way we are playing. We are getting to know each other better. I am not getting carried away just because of one performance, I will continue to work hard, but we have found a little bit of security in our system and we are on a good run. We want to keep enjoying our football and keep winning games."
Carl Starfelt was delighted to get the first man-of-the-match award of his career on his Celtic return. https://t.co/tpa0aWEOlm

— STV Sport (@STVSport) December 3, 2021
Starfelt insists that although Hearts created a few chances this is to be expected when facing teams from the top end of the league table, adding that Celtic always felt in control of the game. He added: "Of course as a defender you know the opposition will have chances but I think we were able to resist it. We also had great chances to score more goals, so that is normal. I am more happy with the clean sheet and I think we showed some resistance. Of course they had one or two good chances but when you face good opponents, sometimes they will get chances. That's nothing strange.
"You cannot only play one way and be good in that way. Everyone knows we want to dominate games, have the ball, be in the opponents' half, and I think we were that for most of the game. But in the end you have to show resistance and you will not always dominate for 90 minutes. You have to show something else and I feel like we showed that."
Big man deservedly motm. Great stats all round but particularly like the high forward passing stats. Starting to take hold of that defence and help us going forward. Gloves and a fresh skinfade every game now for Starfelt. https://t.co/tzmJ1c0qCX

— Earnock Celtic (@EarnockCFC) December 3, 2021
Carl was immense last night and was the more than deserving recipient of the man-of-the-match award. Long may it continue in a Hooped shirt as there will be plenty more opportunities this month to show his class and ability at the heart of our defence.
Well done, Carl!
Paul Gillespie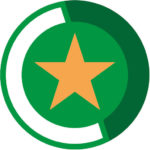 If you fancy helping out The Celtic Star, please click on the SUBSCRIBE button on our You Tube channel, which we're trying to get to 1000 subscribers this week. From a standing start a week or so back we've reached 800 now so just another little push and we're there…your support is greatly appreciated and remember the content you get on here is FREE!