Looking back that dreadful night in Perth signalled the end of Liam Brady's time as Celtic manager. Recently I came across a copy of  a long gone Scottish football magazine which was published in October 1998 and was dedicated to the Tartan Army. It had an interview with Liam Brady as he looked back on his time as Celtic manager.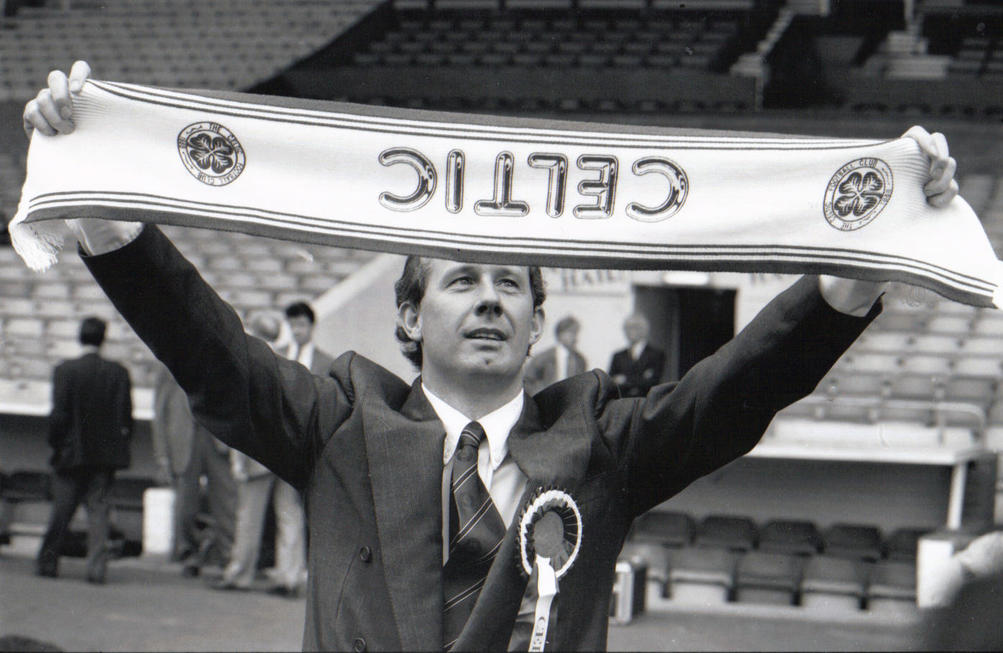 Brady's final game as Celtic manager was on 6 October 1993 when we lost 2-1 at St Johnstone. This was the last ever game I ever went to with my late dad and I had never seen him so angry with a Celtic team. Awful does not describe how bad we were that night.
Brady describes Glasgow as an "intense and aggressive place – unless you are prepared for it, it can overwhelm you," and looking back at his time at Celtic he admits he made mistakes.
"Yes I admit I made mistakes. I was new to football management and Celtic were one heck of a club to start off with. There were things that didn't go right immediately and I made an error of judgement in the transfer market.
"I bought Tony Cascarino for £1.1 million and unfortunately, he couldn't cope with the pressure that is always on Celtic players."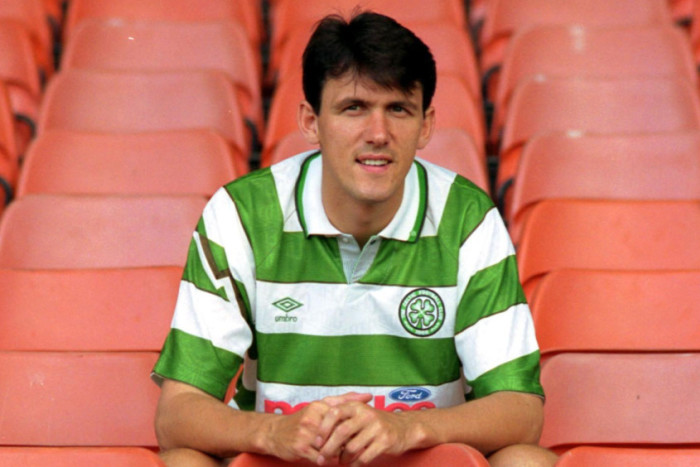 Brady maintained that he was trying to play football the Celtic way, aiming to maintain the club's  tradition of performing with attacking flair.
"Yes, that was my ambition. The Celtic support deserved that sort of team, that is what I wanted to give them. I'll never forget my first game in charge – we won 4-3 against Dundee United at Tannadice. Scorelines like that would have kept those wonderful fans happy, I'm sure."
So what went wrong? Brady tried to explain.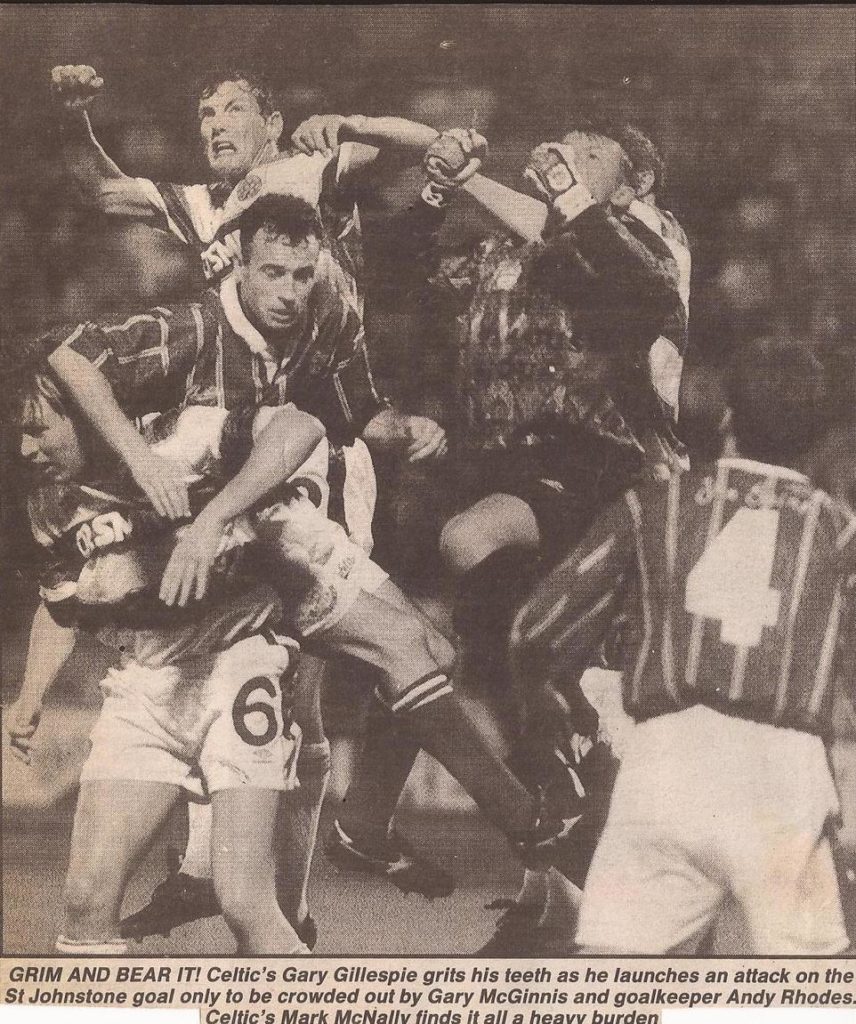 "There were so many divisions at Parkhead and, of course, it was a well known fact that the old board didn't have a lot of money to spend in the transfer market.
"There was friction around the place and that gets through to the players – of course it does. Anyone who says it doesn't has got it wrong. You name me one club who has performed well out on the park when there has been trouble at boardroom level.
"It was all so frustrating. The Celtic fans were so unhappy and disillusioned with the old board that they refused to back the team. That affected us too. In my days, money was tight and I had to get it right with every player. There was no room for manoeuvre, no way of going out and buying another player if one purchase didn't work out.
"Stuart Slater was like Cascarino. There can be no doubting his class, anyone at West Ham would tell you how good he was when he played at Upton Park. He was a born entertainer, a typical Celtic player, if you like. However, it just didn't work for him on Glasgow.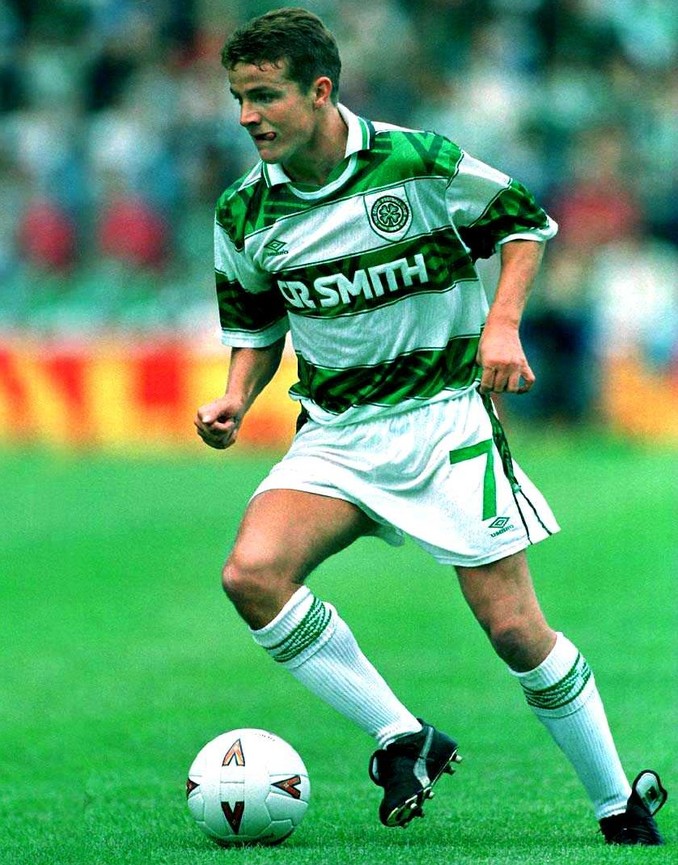 "Once more the strain showed and he never displayed the talents we all knew he possessed and that was a pity. But Glasgow and playing for Celtic can do that to you.
"I've got to hold up my hands and say the pressure, without doubt, got to me too. Of course it did. You've got to ride the storm and, sadly, I couldn't manage it. That was why I had to resign."
Brady, speaking in 1998, had some sympathy with Wim Jansen in his dealing with Fergus McCann the previous season. He remembers his experiences dealing with a Celtic Chief Executive.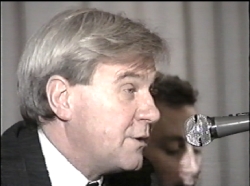 "I had to cope with Terry Cassidy during my time and that was not a very pleasant experience, I can assure you. The trouble with Cassidy was that he was not a football man and, as such, did not understand football people.
"We had some stand up rows, Cassidy and I. It did little for the morale of the place with things like that going on. I wanted to manage the team and do my level best to put out a team that deserved to wear the green and white hoops. Simple as that, but there was interference from every corner.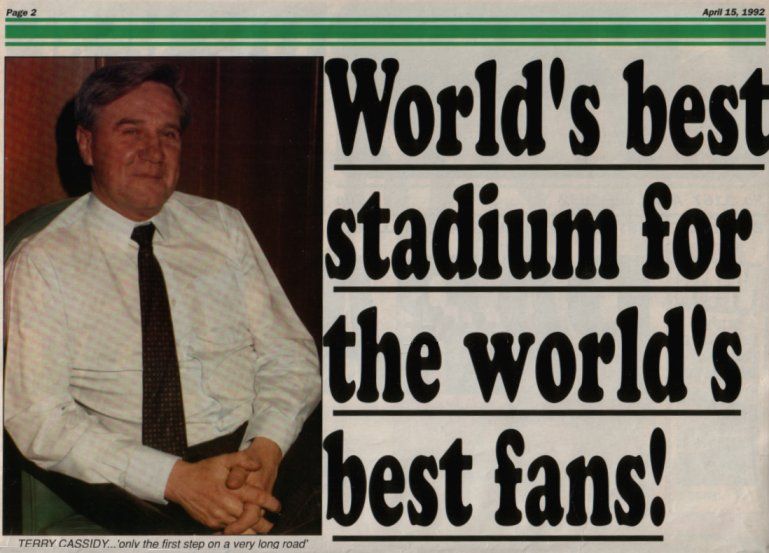 "When Cassidy eventually left, Celtic put in Michael Kelly to handle the club's Press Relations department and things didn't get any better. It all became a bit intense and it got to the stage that you had to continually look over your shoulder. So much for team harmony and pulling together! Yes it was quite an experience managing Celtic Football Club!"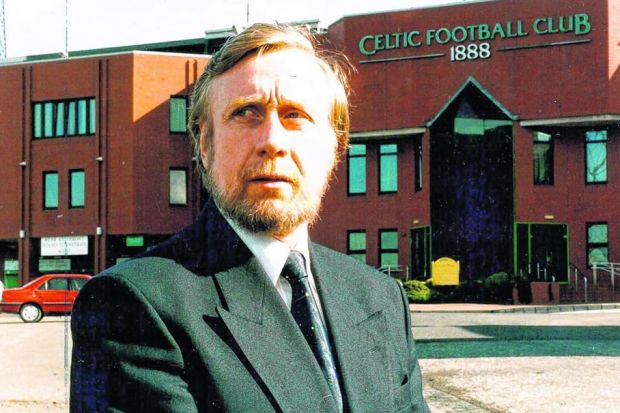 And Brady reckoned that the luck of the Irish deserted him while managing Celtic.
"We didn't get much luck when I was there. We seemed to keep tripping over when it came to important hurdles. We played three semi finals in my time and lost them all. I'm not going to start making excuses at this late stage, but a rub of the green would have helped us on all three occasions. We didn't get it and the results – all 1-0 defeats – are now in the history books.
"I would dearly have loved to have given the Celtic fans a trophy in my time there. The reason I moved out was to give someone else a crack at providing the goods. When it got near the end for me it was a very, very difficult time. I was aware of what the Celtic fans wanted. I knew about their desires for the club because they matched my own. Unfortunately, it didn't work out."
Brady had had enough after that dreadful night in Perth – two weeks earlier Celtic had lost to Rangers in one of those semi finals. As the team made its way back from Perth in the driving rain, Brady made up his mind to resign.