There is no doubt Celtic's success over the last 3 years in particular has been due to a team ethic. A genuine Band of Brothers appears to be the cornerstone of success.
As Henry Ford famously said "Coming together is a beginning. Keeping together is progress. Working together is success."
But in amongst that solidarity it's important to recognise the achievement and of course the improvement of the individuals who make up that team success.
At this time of year the players, coaches, and of course the printed press writers all put forward their own choices for Player of the Year.
So what do you The Celtic Star readers think? Time for your own cross to go in the ballot box.
Celtic are not shy of top performers this year but who are the standout?
As Sean Connery said in Highlander "There can be only one!"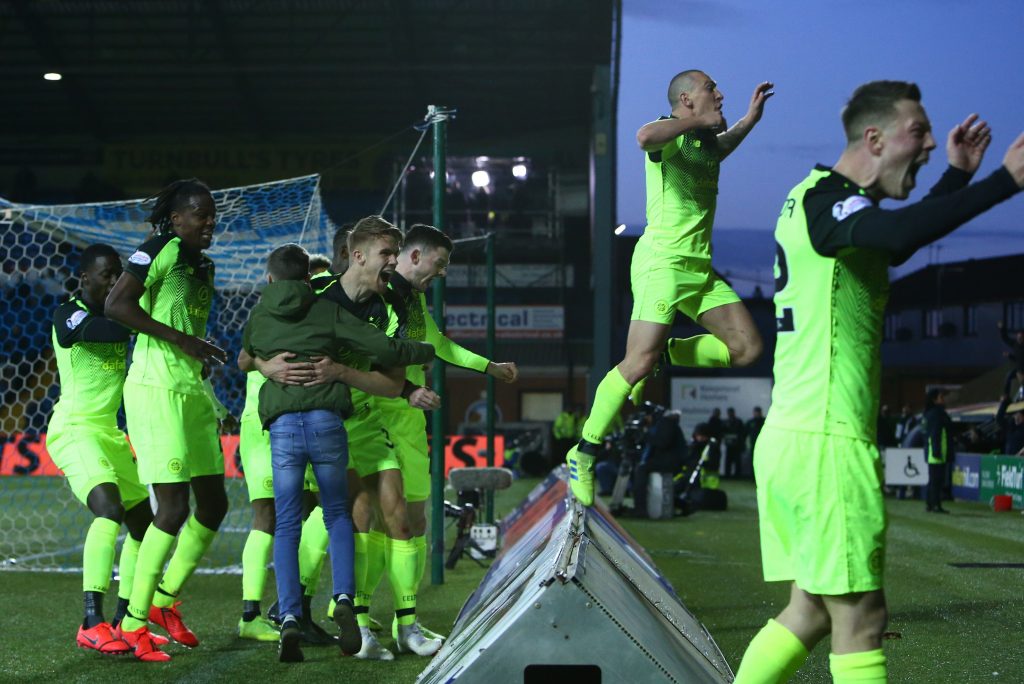 BROONY AND KT MISS OUT
Carefully considered was captain fantastic Scott Brown and tempting as it is just for his conducting of the recent Glasgow derby to put him on a final shortlist there are others I think have shaded the captain this season. His goal against Kilmarnock in the dying moments was one of my favourites of the season and as always he's been the foundation around which our younger players have flourished but he's not quite making this year's cut.
For consistency and dependency you'd also probably expect a place for Kieran Tierney but through no fault of his own some injury issues have left him to miss large parts of the season and as such there are others I'd put slightly ahead of him this season purely as they've contributed more regularly, that's not to say whenever he's been on the park Kieran has performed anything less than brilliantly.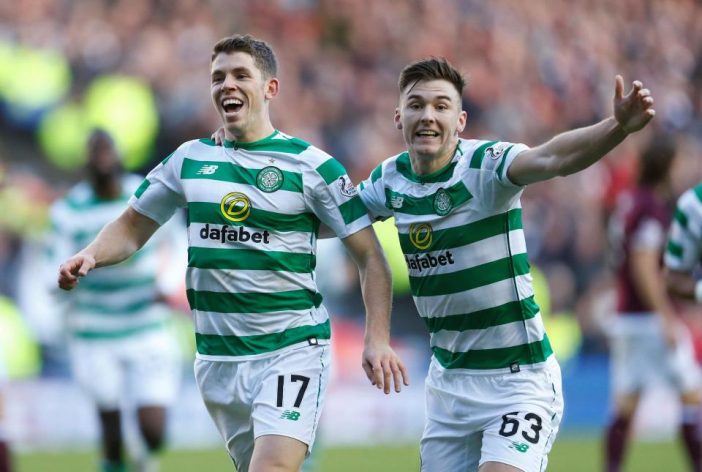 NO BAIN OR CHRISTIE EITHER
A lack of game time also led me to consider but decide against Scott Bain making the shortlist. He's been absolutely fantastic and the defence has looked more comfortable having a goalkeeper so comfortable in possession. It's a testament to his own ability and confidence that's he's been able to step into the shoes of a great goalkeeper himself in Craig Gordon, but it's the fact he came into the side late and that others have performed for a larger part of the proceedings that I'm looking elsewhere.
Also considered and probably the hardest decision to leave out has been Ryan Christie. I'm sure he'd make many shortlists but trying to whittle this down isn't easy!
The lad has simply been immense when he broke into the team this year. His inclusion was initially probably by accident rather than design on the part of Brendan Rodgers but if ever there was an example to younger players breaking through of dedication and belief in yourself it was Ryan.
Possibly the biggest thing he did where some young players perhaps fall down is he grasped his opportunity and made it difficult for him to be left out.
Having already included 2 midfielders on the shortlist I simply couldn't find the space, though even as I write I'm changing my mind!
We certainly all wish Ryan a speedy recovery from his injury, the second time he's been unfortunate with a lengthy lay off this season. Next season he'll be back and out to make that shirt his own.


THE CELTIC STAR PLAYER OF THE TEAR 2019 – SHORTLIST
So down to a final shortlist for you to vote on. For me the best 4 players to don the Hoops this season.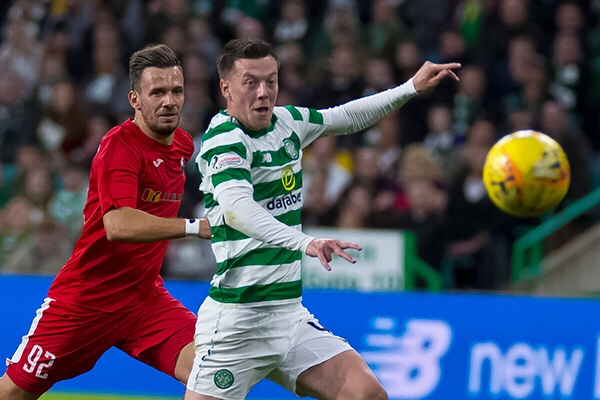 CALLUM McGREGOR
A regular and consistent performer up to this year, he's excelled in this one. He signed a much deserved new contract with Celtic in December on the back of his best season to date. His stats speak for him, in 53 appearances he's returned 6 goals and 12 assists.
Goals against Alashkert, AEK and Suduva have shown his worth in European competition and domestic strikes against Hamilton and St Johnstone (twice) have shown he weighs in at domestic level too.
His ability to impact games has been evident when Scott Brown was out the team and he sat deeper. It possibly coincided with the best free flowing, fast paced midfield play we'd had all season as Callum orchestrated events from the middle of the park.
Further forward he times his runs beyond the strikers superbly and popped up with a few goals of wonderful quality. He regularly demonstrates a fantastic range of passing coupled with natural vision and timing. He consistently takes the ball under pressure and selflessly offers himself to others when they're toiling.
His goal against St Johnstone in the 2-0 win at Celtic Park in January epitomised this. Taking the responsibility by showing for a pass from a blocked off Lustig he glanced up already aware his teammates were all closely marked, strode forward and thumped a left footed strike past Saints Zander Clark from 20 yards, who up to then looked like having one of those games where we'd just not get through him. It was a big goal in a tight encounter.
Other than returning from his recent injury where it's naturally taken a few games to get back up to speed, he has simply been Mr Consistent as much as Mr Versatile. Rarely dropping below a 7/10 and often exceeding that score.
I've said it before and I'll say it again. I wish we had 2 Callum McGregors, one to play off Broony and one to play off the front.
He's not only forced himself into Scotland contention he's even managed to captain the national side. This with only 11 caps so far, a criminal number when you consider the consistent form he's shown.
His upward career trajectory has continued this season and it shows no sign whatsoever of letting up. He's good enough to be playing for top 6 clubs in most if not all of the so called 'big' leagues. Thankfully he seems 100% committed to The Hoops.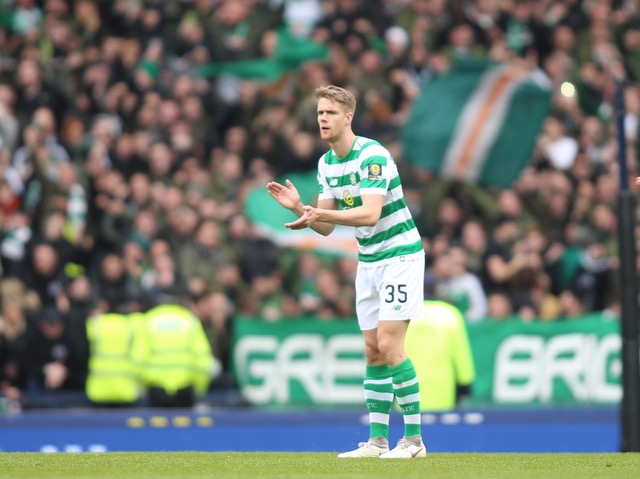 KRISTOFFER AJER.
Just turned 21 the week and fast becoming the best and most reliable centre half at the club, one for all the Ronny Deila supporters to be able to say to his detractors, 'aye but what about Ajer for a legacy?'
His celebration after his goal saving tackle from the 'Rangers' Joe Worral at Celtic Park was brilliant to witness and just proves how much Ajer loves the art of defending, it's earning him that accolade of cult status.
Considering he was known as both a striker and midfielder in Norway credit must also go to Brendan Rodgers for transferring Ajer to the position he is now revelling in. But most of the credit goes to his own hard work and determination to make the grade and progress. He is doing both with great aplomb.
Let's be honest with Benkovic, Boyata and Simunovic all probably ahead of the big yin at the start of the season, who'd have thought by the closing stages he's be first choice and with 39 starts to his name and starting to establish himself in the Norwegian national team with 8 caps?
The lad is brimming with confidence, is willing to put his head in where some would fear to put their size 10's and also fearless when driving with the ball, breaking the stiff defensive lines we often face.
When teams play man for man marking his ability to break those lines causes havoc as the opposition have to leave their designated markers to pick up our Viking Marauder.
Even when he makes his rare errors there's an evident frustration etched across his face, showing he cares and he feels he's let his teammates down, he has a look that says 'that won't happen again'.
This lad can be anything he wants to be in the game, his somewhat ungainly gait belies a defender of genuine ability a slow burner of a season is developing into that of one of the most consistent performers at the club.
His threat in the other box is perhaps less than breath-taking. His sitter against Red Bull Salzburg was evidence of that, but he does get himself into positions and as his confidence grows that will improve. He did manage one, the 3rd in a 3-0 win at Celtic Park against Suduva.
At the moment you'd say it is Ajer and one other for the centre half pairing, a compliment he has earned through constant improvement and reliability as the season slowly moved forward. I think he'd be on most shortlists this year. He's certainly on mine.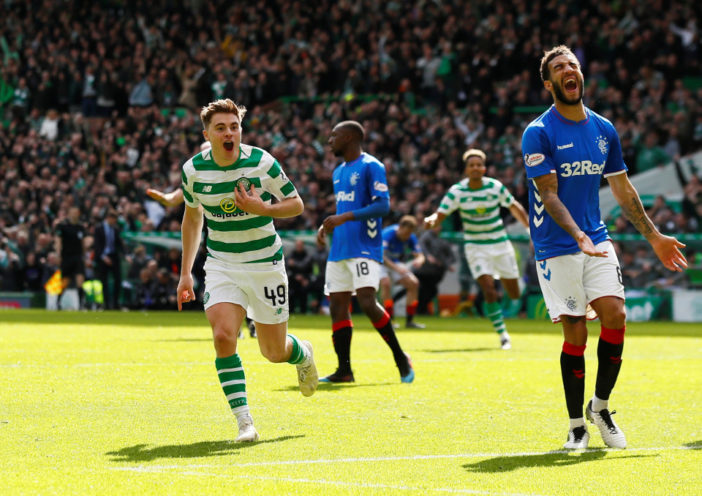 JAMES FORREST
A second home grown Academy product to make the shortlist. An inconsistent performer mainly due to being somewhat plagued with injury until 3 years ago he's now become a mainstay of the team.
He doesn't play to the gallery and simply comes across as a shy lad who just wants the football, nothing else, not the fame, not the adulation just to pull on the Hoops and his boots and get out there. You can't help but love that about him.
I suppose the only thing missing was a song but it looks like our 'Starman' even has that now.
He's played 52 games, scored 17 goals and added 20 assists to the mix, with stats like that I'm amazed he doesn't have a compilation, never mind a song, and 'There's only one James Forrest' doesn't count!
This season he's given 2 absolute standout performances for me that has shown this is his best season yet. 1 at club and 1 at international level.
James scored four goals in 30 first-half minutes as Celtic stormed to our first away Scottish Premiership win of the season, 6-0 against St Johnstone. He started the rout in 15 minutes and completed his haul in 38 minutes on his way to become the first Celtic player to score four in an away game since Maciej Zurawski against Dunfermline in 2006.
To cast your mind back, the club was under the first real criticism domestically of Brendan Rodgers reign so this was no game without pressure, the knives were sharpening. For the wee man to step up in this game took a lot of guts, a cool head and no little skill. It sets us back on the road to success.
The other was a hat trick for Scotland to secure a Nations League play off and a chance at Euros qualification through the backdoor, something Scotland are already looking like they'll need after a poor start to the qualifying group proper.
To put a bit of context around that one, He became the first Celtic player to score a hat-trick for Scotland since Jimmy Quinn did so in 1908, and the first Scotland player to score at least two goals in consecutive matches since Denis Law in 1963.
Add in vital other goals. At Tynecastle straight after our last boss exited, in a 2-1 win finishing a breath-taking counter attack with an assist from Oli Burke. The recent winner at home to the 'Rangers' was massive, he was coolness personified. As time stood still for the rest of us he calmly slotted away like it was a training ground exercise, and the pièce de résistance at Hampden with his left peg on Sunday at Hampden to reach the Scottish Cup final, taking the ball on the half turn and unleashing before any Aberdeen player had the opportunity to reposition themselves.
This is a player who this season like no other has stepped up when it counted. If anyone is likely to grab the goal that matters this season it's likely to be James Forrest, though he's just as likely to pass up the chance and lay it off for a teammate to tap in instead. He's that selfless.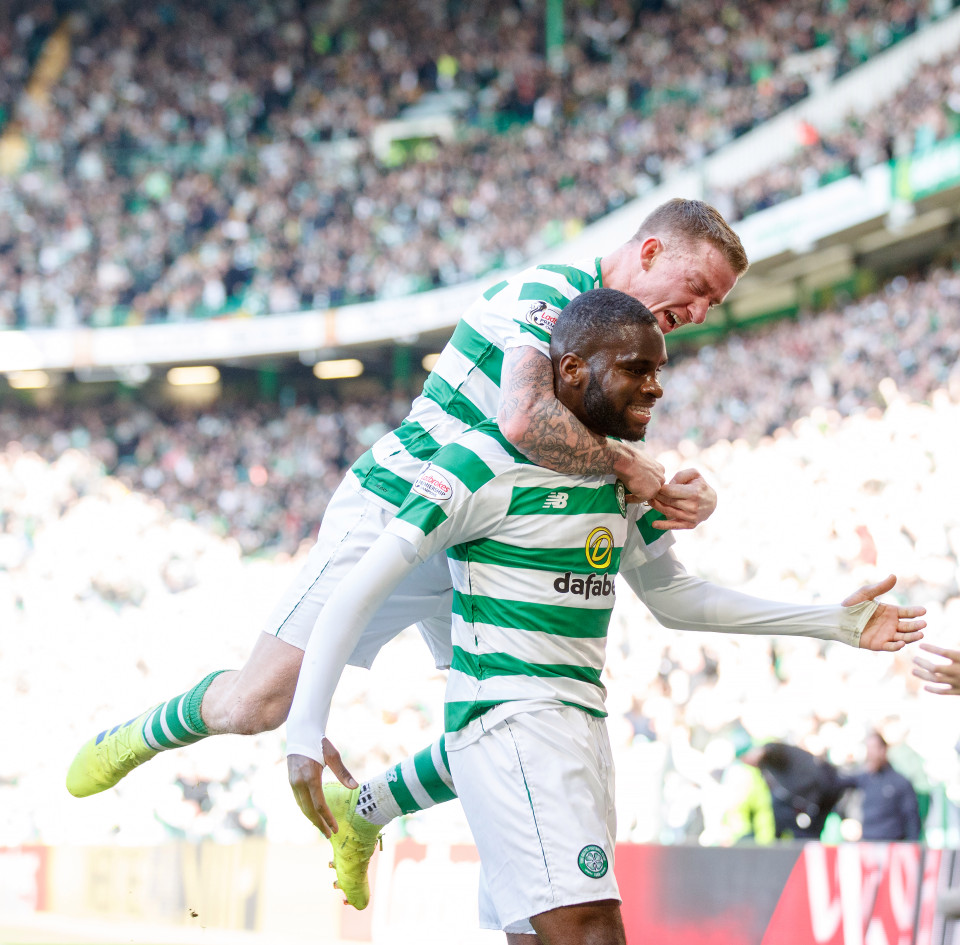 ODSONNE EDOUARD
A few eyebrows were raised when Celtic made last season's loan deal for French Eddy a permanent move, not for the fact the transfer went ahead, the lad had earned that, but for the fact Peter Lawwell wrote a cheque for a reported £9 million. His hand must have been quivering.
Celtic's try before you buy approach appears to be a new tactic in our transfer strategy and this was a proper success.
Edouard is only 21 and part of a squad packed full of high performing young players who are still some way off their peak years. His wonderfully executed penalty on Sunday against Aberdeen was his 20th strike in his 47th appearance and when you add in his 8 assists you see it's been money well spent, in fact money well invested given what his worth will be going forward.
He started off well in the Champions league qualifiers netting against Aleshkert before a brace against Rosenborg as he followed on last season's habit of being a big game hunter. Who could forget he showed his mettle when down to 10 men at Ibrox he curled in a contender for goal of the season the previous season on what became known – thanks to The Celtic Star – as Beautiful Sunday!
This season he followed up scoring away to Red Bull Salzburg and at home to RB Lepizig in the Europa league, he's scored doubles in a 4-2 home win over Hibs and in a 5-0 home victory over Hearts. Add to that the late winner at Tynecastle post Rodgers' hasty exit and an even later 96th minute winner at Den's Park to keep up the Hoops title momentum, and there is a player there who steps up when the moment requires it.
Talking of which his run, finish and subsequent celebration against the 'Rangers' at Celtic park to open the scoring was ice in the veins stuff, followed quickly by a show of emotion he's not exactly renowned for.
He does lack a little in consistency and he could hoover up a few more against the so called lesser sides but at 21 years old you can forgive a wee bit of that inconsistency.
He also needed some real competition for his shirt that he lost when his pal Moussa Dembele moved to Lyon and Leigh Griffiths needed some time away. With both Burke and Weah coming in he's had that of late.
He permanently looks so laid back it wouldn't be a surprise if he laid out a deck chair just inside the opposition half and took a wee breather as play went on around him.
Remember Lubo Moravcik's face when he opened the scoring against the previous incarnation of Rangers in the 5-1 game as pandemonium erupted around him? 'What's all this fuss?'
That's French Eddy, just doing his job amongst everyone else's public shows of emotion.
Odsonne has progressed from last season without a shadow of a doubt, he's starting to believe he's Celtic's number 9. He's no longer able to lurk in the background as others carried the can, he's grabbed the opportunity to take on the responsibility and weight of being Celtic's main striker.
There will be further progression next season of that I'm certain, but for now let's just enjoy the moment. French Eddy is a contender.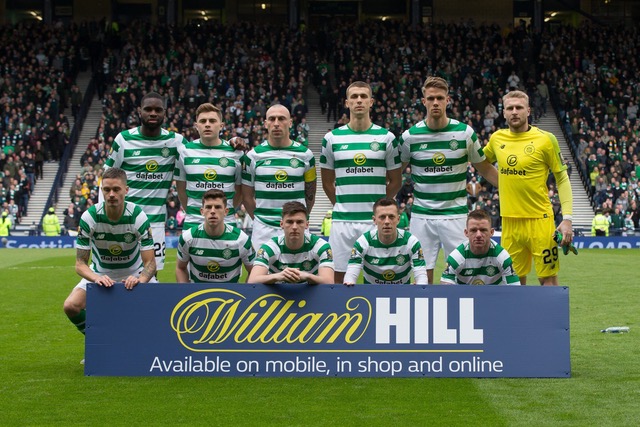 For what it's worth my own vote after much deliberation goes to Callum McGregor, narrowly from James Forrest (who The Celtic Star Editor is voting for), followed by French Eddy and Kristoffer Ajer.
I think Callum being forever the team player, the fact he's been moved around the park and performed equally well in more than one position is what edges it for me.
For a long time underrated by those away from Celtic he's belatedly starting being recognised outside of our own support. His recent promotion to Captain of the national side shows that. Recognition that's long overdue.
Chances are he'd probably shy away from a player of the year award if his post-match Aberdeen comments are anything to go by. After talking up teammate James Forrest for the award, Callum said.
"That's the thing with our group, it's not about winning individual awards — it's about winning trophies, satisfying the fans and satisfying ourselves.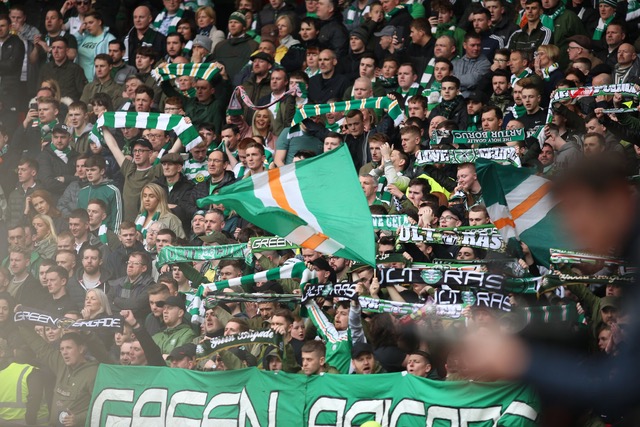 "We work so hard. When it comes to pre-season we know we have to do it all again and we manage to do it. We have a selfless group of players willing to work hard for each other."
That quote in itself show how much of a team we have and how lucky we are to have them.
So now it's down to you the readers of The Celtic Star. A shortlist of four from which to choose.
Callum McGregor, Kristoffer Ajer, James Forrest or Odsonne Edouard.
Who will be The Celtic Star 2018/19 player of the year? You decide! Please note you can vote only once but can check back to see how the voting is going at any time.
Niall J
 Loading ...