CRAIG GORDON, excellent as a keeper, rather less so as a sweeper, looked back on the 1-0 defeat at Ibrox on Saturday,in what was a result that was surprising and a performance that was pretty shocking for just about all the Celtic players.
Gordon's shot stopping was good, McGregor was as usual our best player, Christie could be commended for effort and Anthony Ralston stood up to them in the second half. That was about it.
"We have done so well at Ibrox in the past, but we didn't play well enough to win, but we are still top of the league with a game in hand. We will go away for a break, regroup and finish the season strongly," Gordon said.
"We just need to play better. We didn't pass the ball particularly well at all, for whatever reason. But that has been a very successful style of play. We have done well doing that, winning a lot of matches at Ibrox playing that same way."
Gordon expressed his thoughts on the tactic some teams use of trying to press Celtic high up the park from the goalkeepers short passes to his back four. The Rangers clearly got plenty of opportunity from exploiting this on Saturday.
"That is part of the game plan. It's what we want. You want to try and play through them. It's a cat and mouse game. You look to take advantage of that and so do the opposition. That's part of the plan – to draw teams on to you to try and create space. We are going to try and enforce our game on everyone else."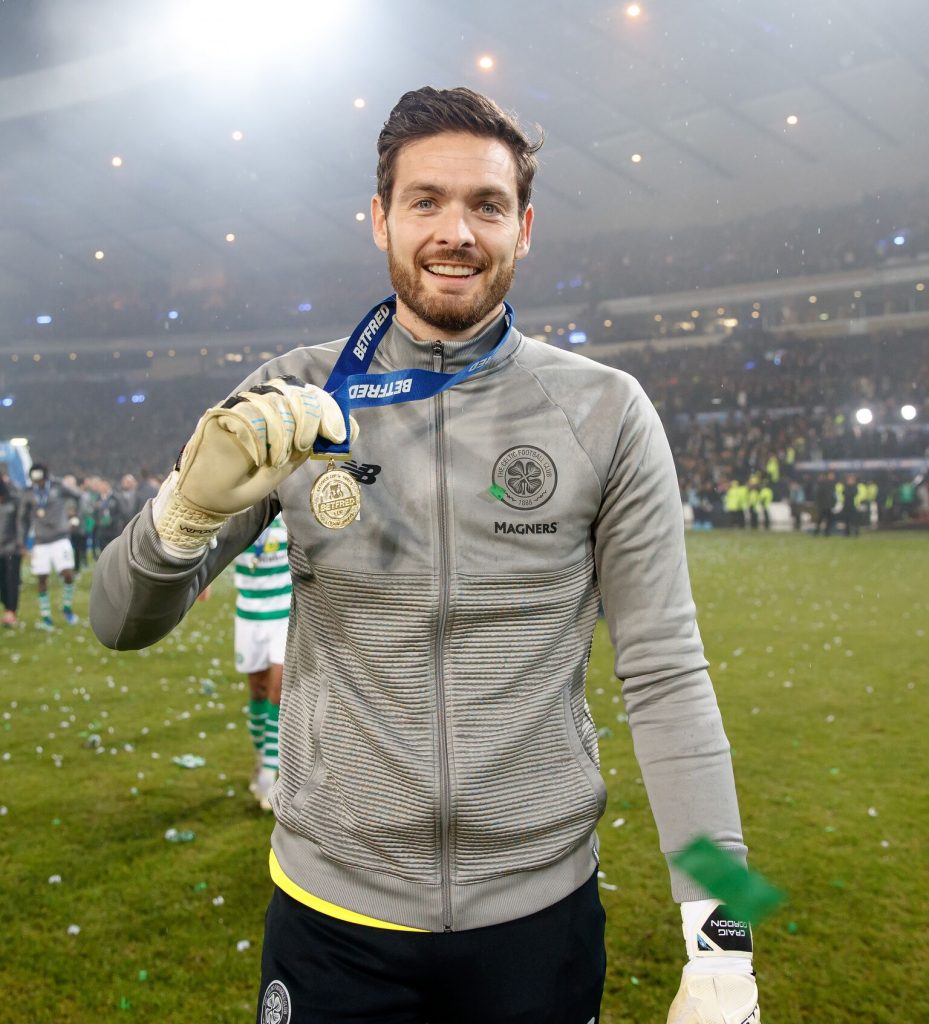 Cat and Mouse Craig? It looked more like Russian Roulette to the Celtic supporters, most of whom were watching on television.
"We will look to improve, of course. We always learn from any defeats and analyse what happened. But we will come back stronger.
"It's one win in 13 games. It's still very heavily in our favour. It's one game that we haven't managed to win. We will stay calm, pick the bones out of it and come back stronger."
Neither the changes to the side with Callum McGregor playing at left back and both Benkovic and Lustig going off injured to be replaced by Ajer and Ralston, or the reduction in the numbers of Celtic supporters at Ibrox, should be blamed for the bad result, according to the keeper.
"The changes didn't make a great deal of an impact. We were still set up to play in a certain style. We just didn't manage to execute our game-plan well enough. Whatever player plays, they all know their roles.
"Callum did a good job at left back and we knew what we were trying to do. We just weren't capable of carrying out the plan well enough.
"I was too busy concentrating on what was going on in the game in front of me. You don't have time to really notice what's happening. But I still heard the fans at times, trying to spur us on. I wouldn't look for excuses elsewhere. We could still have done the job and got a result."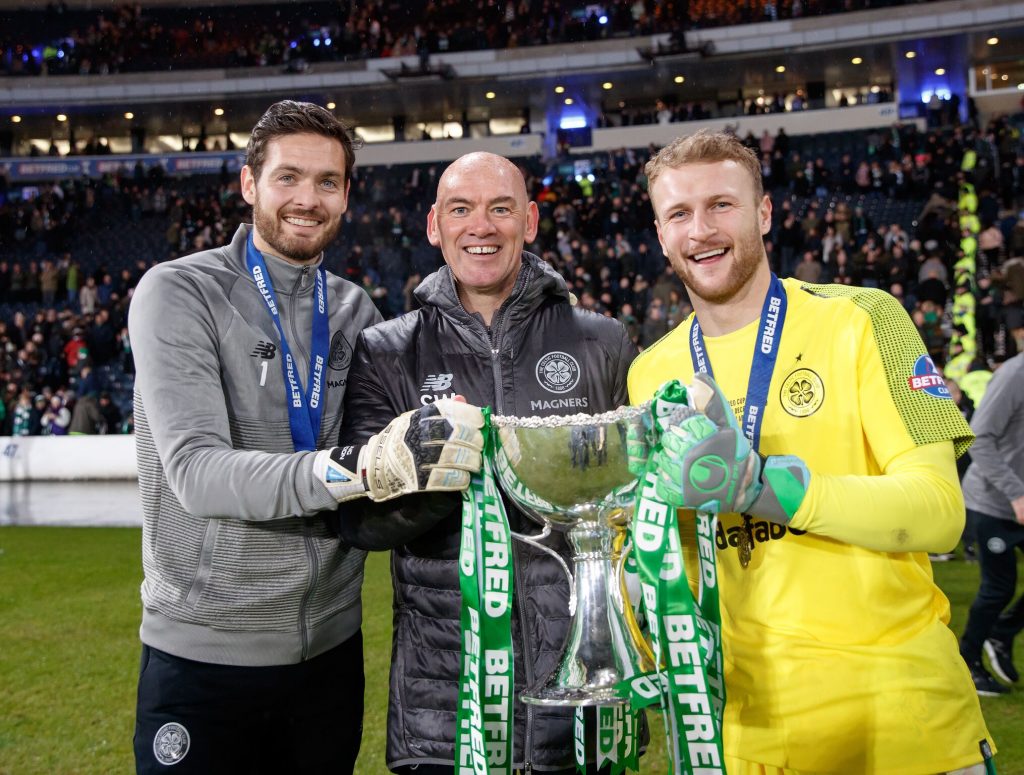 Celtic's away form in the league has produced only 4 wins from 11 games and while we are top of the league on goal difference with a home game in hand – against St Johnstone at the end of next month – we really do need to pull our socks up in the remaining away league fixtures.
Both Kilmarnock and Aberdeen are only two points behind in third and fourth spots.
"It's been difficult," Gordon admitted. "Teams have played well against us. They want to raise their game to try and beat us. That's something we always have to deal with and we just have to come back stronger and go on a good run and go and try and win games again. We need to start winning games, home and away."
"I think there's a lot of teams who are stronger this season. If you look at the top eight in the league there's not a great deal between them.
"It's a good league, but we will look to improve over the winter break and come back far stronger."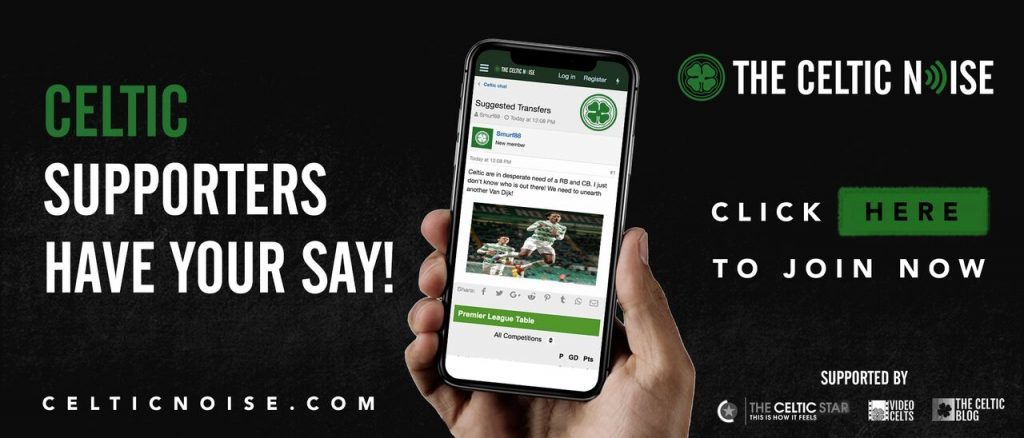 Also on The Celtic Star…
Jim Craig – Bonner, McGrain, Reid, Aitken, W McStay, MacLeod, Colquhoun, P McStay, McGarvey, Sinclair and McClair…See HERE.
Celtic, 2018 – Here' to the Year That's Awa'…From "Poor Children" and "Dinner Tables" to paying a £2m bonus…See HERE.