THE FINANCIAL reality of being a big fish in a small pond has been pondered on by Brendan Rodgers as the transfer window gets ready to slam shut. With his wide ranging knowledge of the game in England, the Irishman has had to re-adjust to the harsher realities of football finance north of the border and it has to be said he'd done a pretty good job.
What is it so far for anyone who has forgotten, Seven trophies from seven and tonight he has a chance to stretch the lead at the top of the Premiership to six points while enhancing the goal difference still further.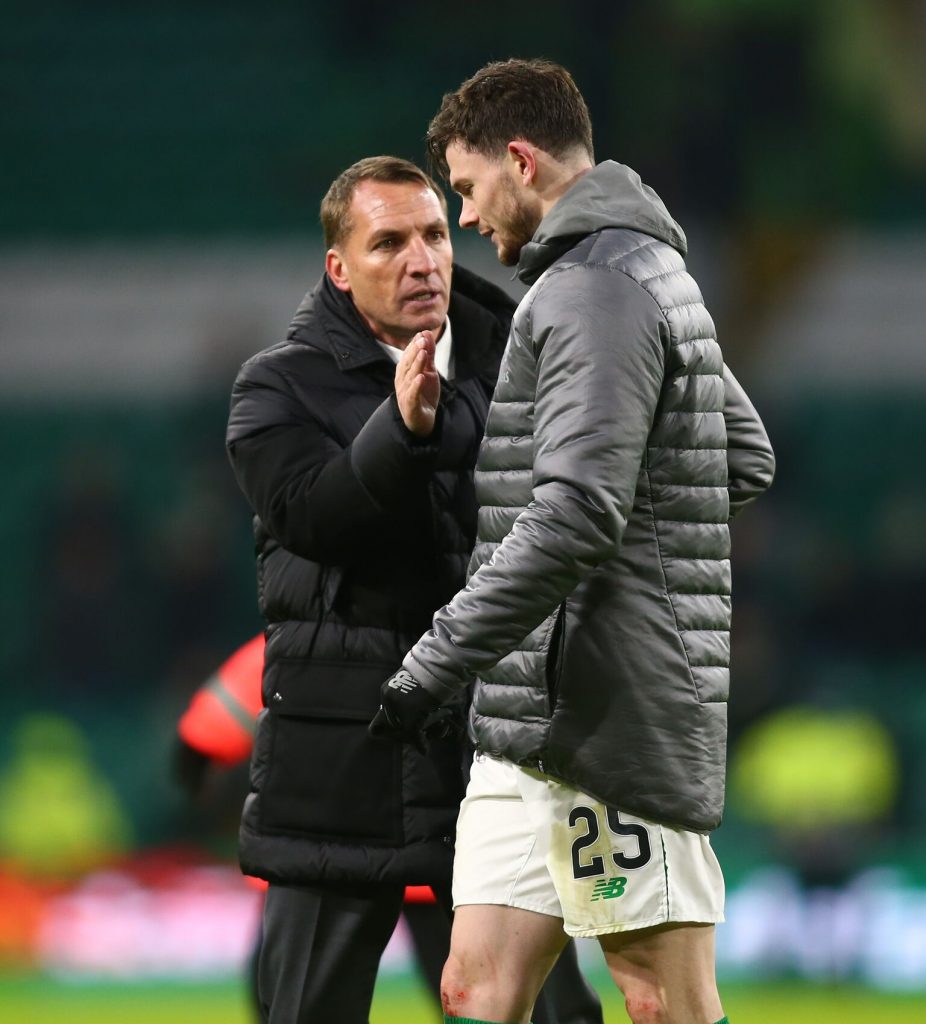 But the transfer market remains a tricky nut for Rodgers to crack. Not that he's not trying. The three signings so far look like being excellent business – loan Bhoys Burke and Weah have impressed and Bayo – the only signing who has been confirmed to date – has looked impressive at Lennoxtown.
"There is a squad here who have been highly successful but you always have to evolve and the best time to do that is when you are succeeding," Brendan said to the media.
"It's a challenge but most Scottish teams will find that.
"To bring in a big player on a big salary is very difficult. There is a level you can't reach without putting your club at huge risk. That's just the reality of where it's at.
"It's still an incredible league to come to. There's a lot of negativity around the transfer window but you need to have that resourcefulness to maximise what you have. You always have to push to get the best players you possibly can.
"The climate and the financial side of the game elsewhere, in Europe and down south in both the Premier League and Championship, is making it really difficult.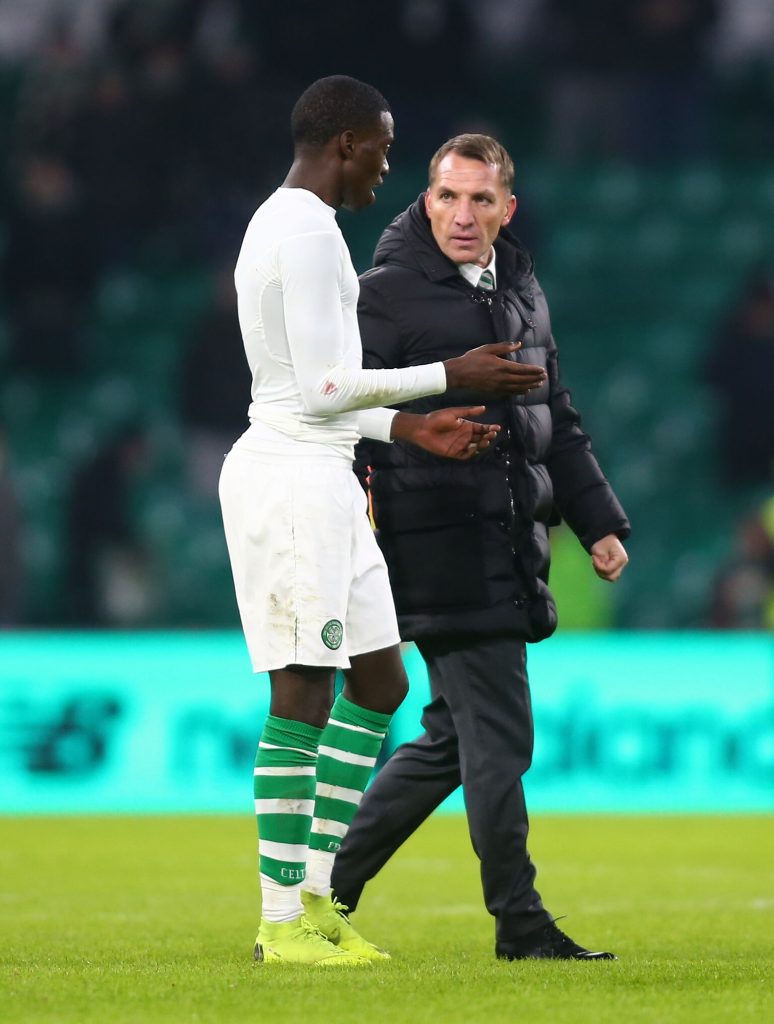 "You get Championship clubs who will pay players £50,000 a week. That's impossible for us to compete with.
"You learn to try and have patience in the window when you can. At the same time, you want to push to progress.
"I've always tried to be philosophical about it without getting too dragged down by it. I go back to the players you can afford to bring in and trying to make them better."
Winger Maryan Schved should complete his deal shortly, and is likely to be loaned out until the summer. He is clearly one for the future. Other targets remain live and discussions are ongoing with the Borussia Dortmund right-back Jeremy Toljan, who could provide short-term cover in the right back position. And with Filip Benkovic out for around a month, Rodgers has had to have a re-think about tackling his central defensive problems which he had hoped to put off to the summer.
Jack Hendry's loan move could be frustrated if he is needed to provide essential cover in that area but The Celtic manager is actively pursuing alternatives.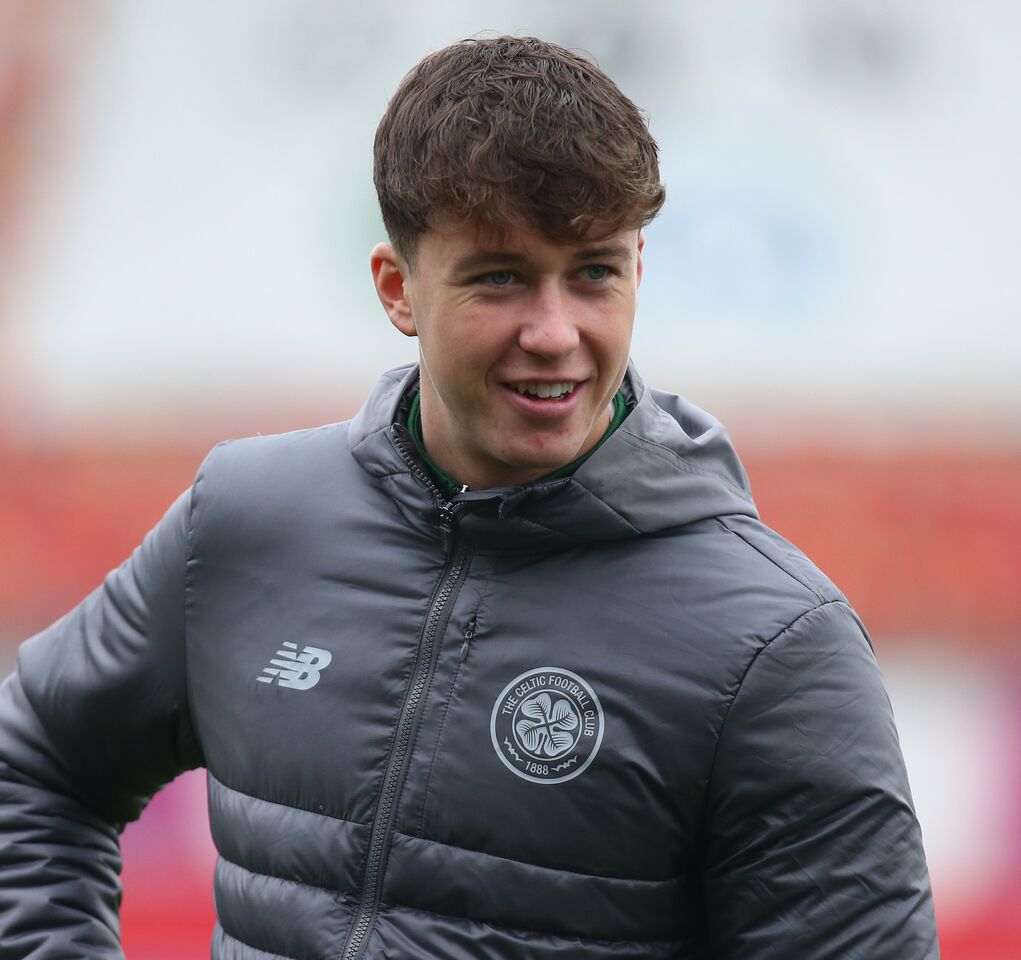 "The work has been ongoing and we are hopeful we can do something," he said. "It's very difficult, but it has been pressing for quite some time.
"The club have every right to plan forward. There are lots of young players here now who are more for the future.
"But we have to win games now and progress now, so hopefully we can do that.
"If you look at a lot of the players here, they have got improved contracts and become better players. They get paid better. That's brilliant for them and the club because they keep improving.
"To bring in players over the top of them, that costs money. That's the Catch 22 situation," Brendan observed.
Also on The Celtic Star…
Broony's 10IAR target: 'We are delighted for Scott to extend his glorious career at Celtic'
Benkovic's injury latest – out for 4 weeks, so his season is NOT over