'What is told in the ear of a man is often heard 100 miles away', Chinese Proverb.
In the moderns days of Interweb and Social meeja it's fair to say you can now add a few zeroes to the miles travelled that very Chinese proverb alluded to, particularly when it comes to transfer rumours.
It's a bit like being excited in the 1980s when The Scouts were standing by the till in your local Fine Fare, all because you didn't have to pack your bags. Now you can click and collect or get it delivered to your door- and you don't even have to question Lord Baden Powell's rumoured past, as you don't have to stick 50p in a plastic collection box and wonder if that coin had moral consequences. It's all done for you-all inclusive.
What's he talking about I hear you say? Stay with me here, or come back!
Just like your shopping is now dropped to your door all separated and itemised – In fact if you push your luck they'll drop it at your fridge – we no longer have to buy a newspaper (remember them Celtic Da's?) or listen to a Radio Snide phone in to hear what Frank McGarvey allegedly told pure mad mental Stevie at the petrol pump about the rumour he'd heard from his bookie, passed to him by Fergus McCann's bunnet maker.
Why whisper it in one ear when you can tweet it out to an unsuspecting world and watch it catch light quicker than a Catherine wheel? Tens become hundreds and hundreds become thousands and on and on it goes.
It is probably fair to say Celtic have a strong squad, what is equally fair is that all of us have our own ideas on what is required to improve it. So despite the fact we can be fairly certain Celtic will add no more than a couple of new faces come January, it's equally as certain we'll be linked with at least three figures worth of speculated acquisitions. We've already been linked with right backs. That takes lazy journalism to a whole new level. Do they hibernate when the summer window closes?
A bit like those annoying Christmas songs you are already hearing in adverts and shopping centres, the clamour to be the one that got it right means the rumour, conjecture and downright lies start too damn early.
Truth be told the summer window speculation tends to start in February just after the winter window 'slams shut'. (Cliché Numero Uno I thank you!) And the winter window at least has the good grace to wait until early October.
The irony of all of that is not lost on me as I start The Celtic Star's transfer rumours some six weeks before the window 'swings open' (Cliché numero….you get the idea), but instead of starting my own rumour mongering I'll be scouting around the net and bringing them to you over the next few weeks.
Click Bait fishing delivered right to your favourite Celtic website but I'll leave them unskinned, unboned and with the head still attached, beedy eyes staring right into your own. You can eat them whole or fillet them yourselves.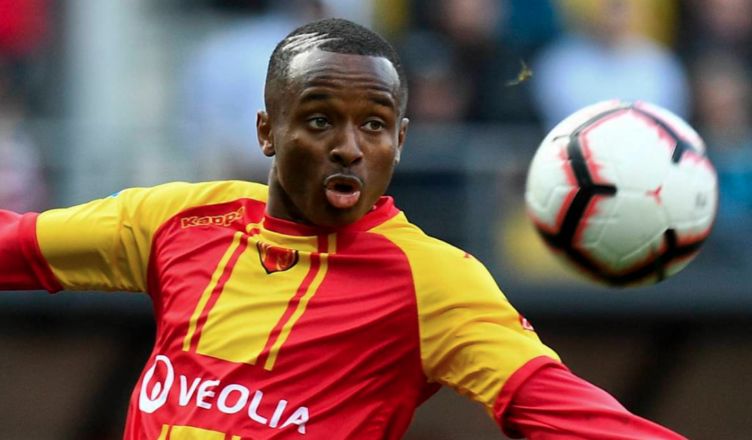 First up this week has been the link to Stephane Diarra from French club Le Mans, with interest also apparently from Brendan Rodgers Leicester City (expect that tedious connection to be made with a few of our links just to increase those clicks of course). This story has been run this week by 'Soccer Souls' website and the Daily Record online are also running their own take on it. Well that adds validity of course!
Le Mans are currently hovering above the relegation slots, placed 17th after losing 9 out of their first 14 league fixtures. Diarra has 3 goals and 2 assists in 16 appearances for Le Mans in all competitions so far. Apparently these figures which sound average at best have led to the lad 'earning rave reviews for his impressive displays despite his team's woeful run of results in the French second-tier'.
That may not exactly point to a player influencing proceedings but he could well be the real deal and he's just surrounded by dross at a club heading fast to the French third tier.
With six wingers already on the first team roster it may take one or two to move out to make space unless Neil Lennon is just stock piling for a long winter. Who knows but it's been a popular story this week.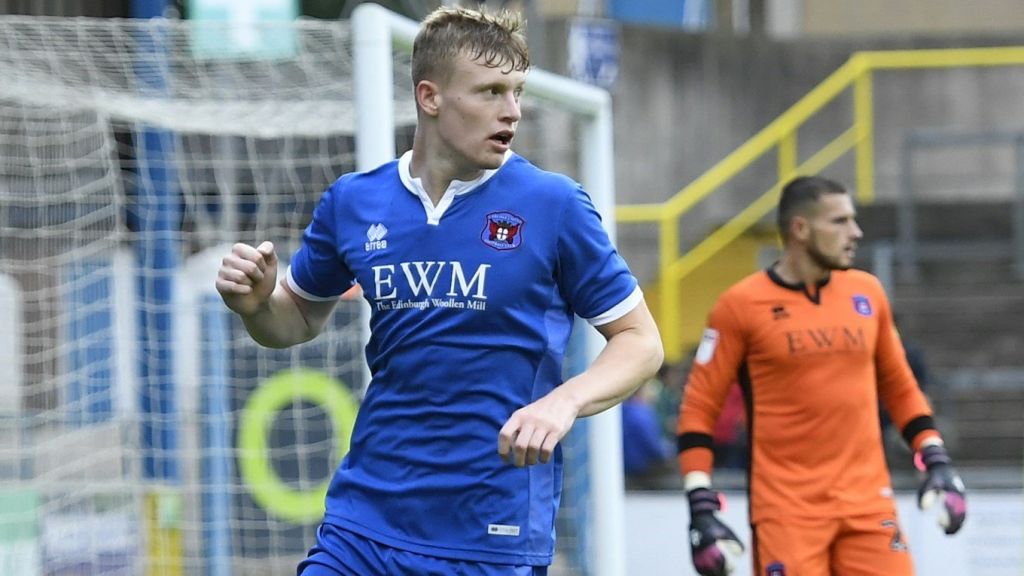 According to 'The 4th official' website who get their story via reports from the Scotsman (there was a time that newspaper was relevant), Celtic are said to be keeping track of Carlisle United's young centre half Jarrad Branthwaite. Apparently Lennon or would it be Nick Hammond has been keeping a close eye on the 17-year-old.
Branthwaite they claim is highly rated on the 'football circuit' whatever that may be, but so far he's made just six appearances for Carlisle's first team. As such the claims that Celtic are eyeing a potential January move for the teenage defender seem a bit fanciful. It is of course possible he's been flagged up but January would be a bit early to pounce. We'd need to see how he performs over a lot more than six appearances especially considering his playground is England's fourth tier.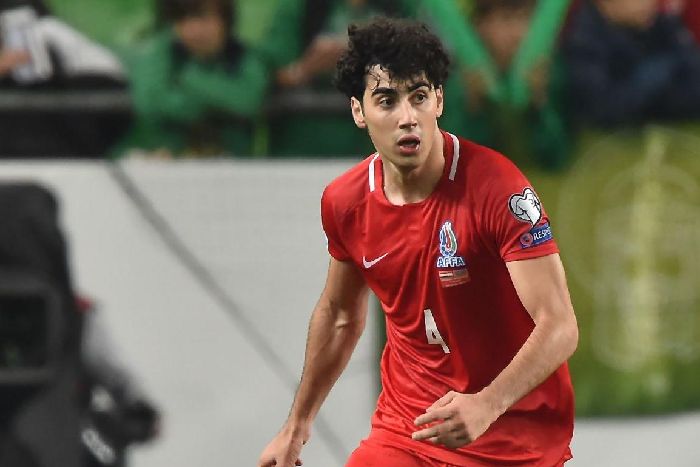 The Scotsman prove again that perhaps their finger isn't quite on the pulse, rather it's on their summer back catalogue with their rehashing of a story run in 'Azerisport' . This one concerns Bahlul Mustafazade, The defender admitted he would "jump" at the chance to come to Parkhead. This rumour came around in April and again in June. The same month the player already signed for a club – Sabah in Azerbaijan. Looks like it could be a long winter folks!
One final thought. With Mauricio Pocchetino falling to the ridiculous demand for success in the Premier League when losing his job this week, less than six months after reaching the Champions League final, it wouldn't be a bad thing for Celtic scouting team to dust down any young Tottenham targets they've previously sounded it and received short shrift from. If you were a young lad knocking on the Spurs first team door under Poch, you could well consider re-evaluating your position at the club.
Football's yesterday man Jose Mourinho is likely to be there a while. He's also a chequebook manager. If you are a young 'un hoping this season was your breakthrough year it's time to think again.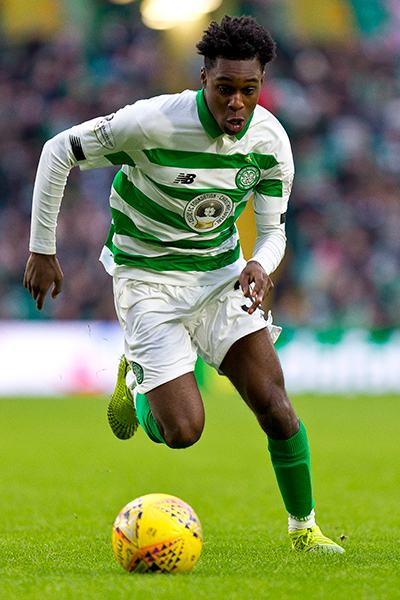 See if you can get a hold of Jeremie Frimpong and ask about the chances of young talent getting game time in front of 60,000 fans and a shop window for club performing on the European stage.
While you're at it give Odsonne Edouard and Moussa Dembele a bell just so you've got at least three sources to rely on (an approach worth trying over at The Scotsman). One thing is for sure, if you're waiting on Mourinho to blood you, you'll be sledging in hell before that happens.
And who says the Chinese have the monopoly on rumour? 'Who brings a tale takes two away' as the Irish Proverb says.
So if you're chatting about one you've heard and you hear a couple more in return, even if it from pure mad mental Stevie, feel free to drop our editor an email and we'll get it out to the Celtic masses for you. editor@thecelticstar.co.uk
Right where did I put that fishing rod? Is the Zlatan I've just hooked?
Niall J
ALSO ON THE CELTIC STAR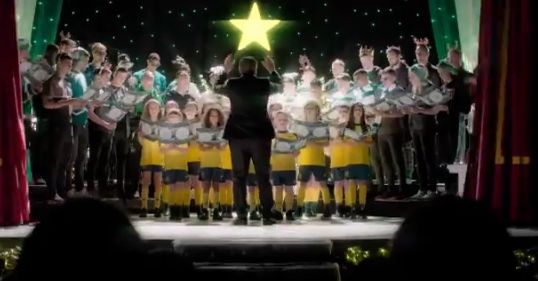 Video – Star of Lisbon, Star so bright Star of Glasgow's Green and White
Celtic v St Johnstone Thursday night plan, Broony considers Scotland return
ITK's Lazy Lennon story destroyed by Celtic Star's Training Ground Revelations