Celtic went toe-to-toe with the Champions of Europe for an hour last night inside Paradise where the atmophere matched the quality of the opposition in being world class. Celtic had maybe four great chances to score and on another day things might have been very different. Abada had too much time to think about his opportunity in the first half while after the break the ball seemed to come to Maeda too quickly for him to adjust. There's an argument for saying that instictive opportunity is one that Abada would relish.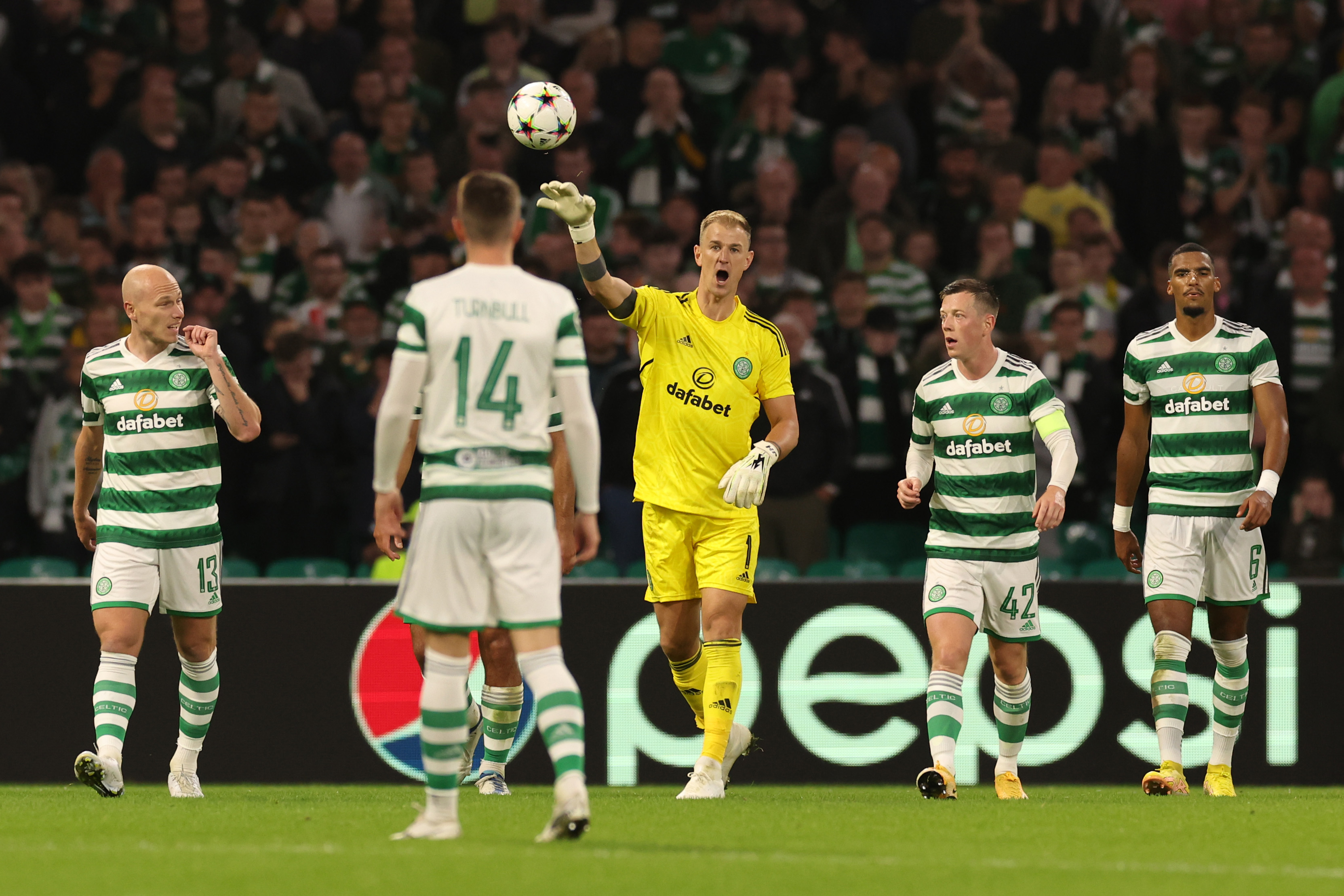 The closest Celtic did come to score was when Callum McGregor rattled the inside of the post only to see the ball spin back into play, millimetres away from an historic Celtic opener and can you just imagine the scenes inside Paradise as that goal was celebrated? But it was not to be.
Last night was a free hit and Celtic showed enough – more than enough actually – to make us believe that we are real contenders to qualify from this group. What a game it's going to be on Wednesday night in Warsaw against Shakhtar Donetsk, who won 4-1 away to RB Leipzig, a result that cost the German side's management team their jobs.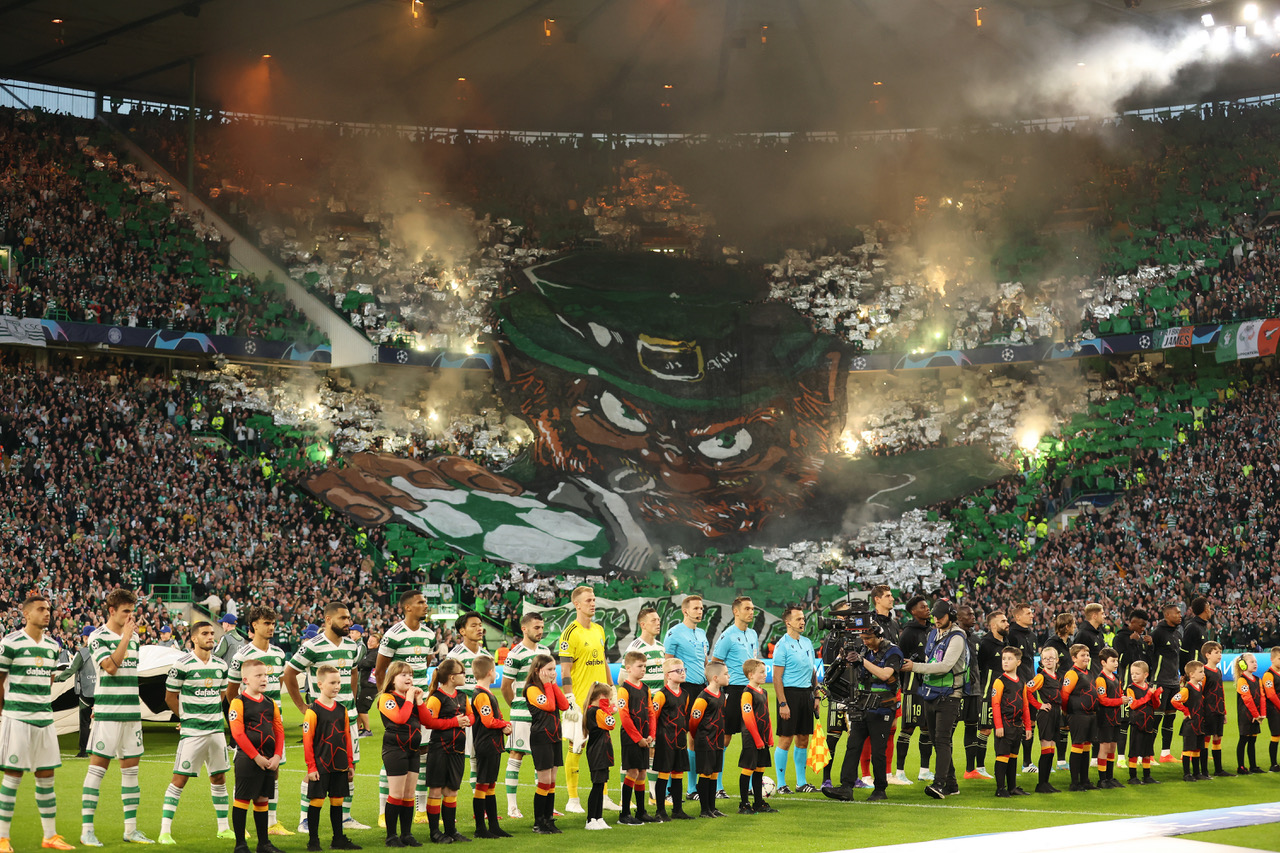 Here's what the Celtic captain had to say to BT Sport after the 3-0 home defeat to the European Champions, Real Madrid…
Callum McGregor came so close to making the Celtic fans go wild! 😱

Such a clean strike! #UCL pic.twitter.com/mE7uo6M8H1

— Football on BT Sport (@btsportfootball) September 6, 2022
BT SPORT: You went toe-to-toe with the European Champions – how was it?
Callum McGregor: "It was really enjoyable. It was disappointing to lose three goals at home but there was enough in the game to show that we definitely belong at this level. We took the game to Real Madrid for large parts of it. We had a 10-15 minute spell when we just lost concentration and you can see that's why they are the holders as they have so much quality on the counter-attack and we knew that. We tried to limit that as much as we could and at that point of the game we were on top and maybe we were just a bit naive in sticking to what we were doing."
BT SPORT: You said you wanted Real Madrid – did you always know you could push them that close as the first half was an excellent game?
Callum McGregor: "It was a great showing from the lads and we have been building to that sort of belief and that type of game where want to play our type of football against anyone. We are not going to change our style and we just commit to it even more. We trust ourselves and we have trust in the manager. The first half was a really good performance."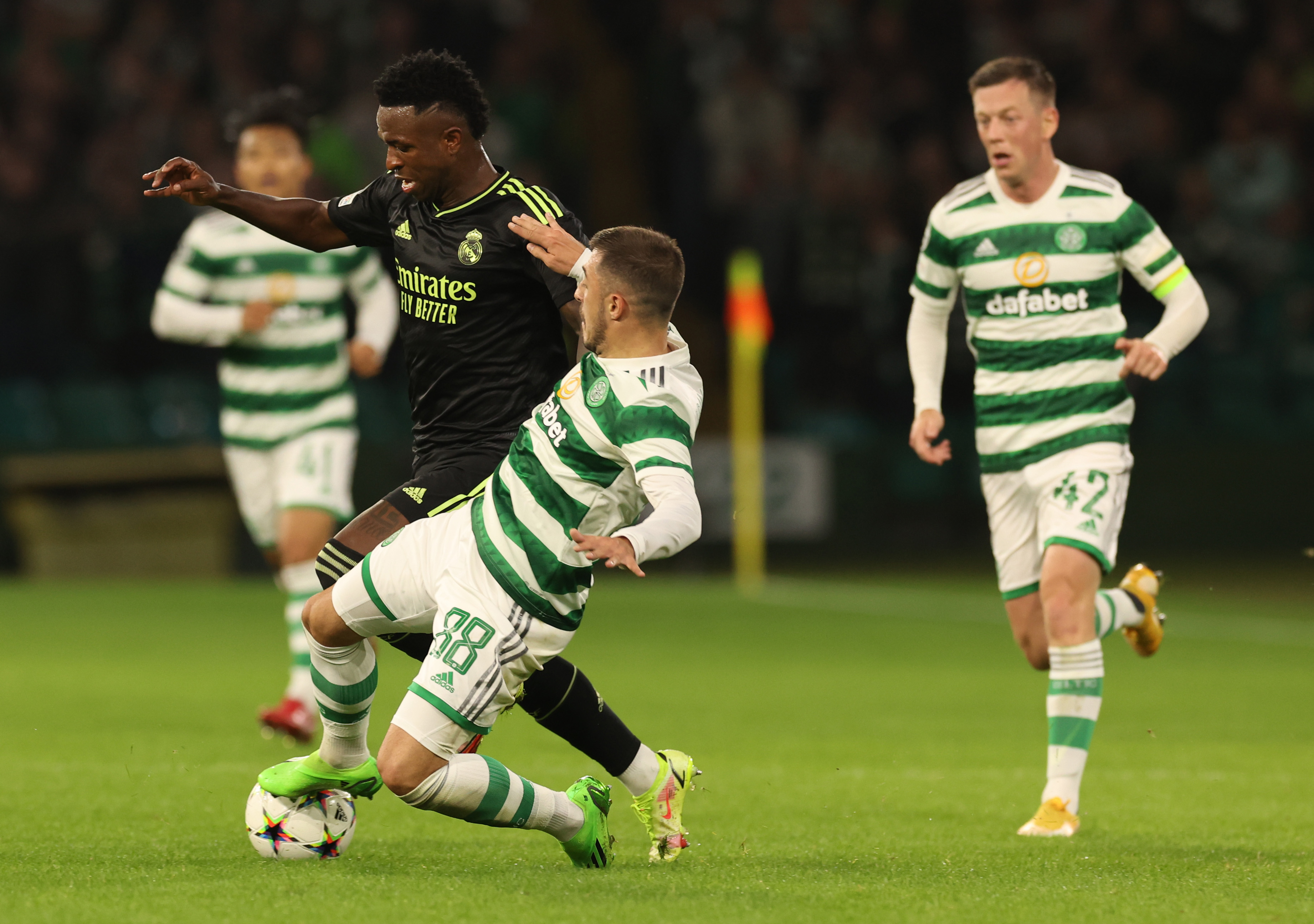 BT SPORT: You've got 13 European goals for Celtic – did you think you had your 14th?
Callum McGregor: "I don't know how it stayed out. It was a good strike and big Giako (Giorgos Giakoumakis) does well to hold it up and I think when it clips the inside of the post it is going in but it wasn't to be."
BT SPORT: You mentioned it was that little bit of composure that was missing in front of goal in the first half as well as Daizen Maeda's chance in the second at 0-0?
Callum McGregor: "We created some big chances and that is probably the difference at this level that they get one clear-cut chance and they take it. We have probably had three or four good opportunities and we will learn. The boys can be proud of themselves in terms of their level of performance it is just the little details at this level."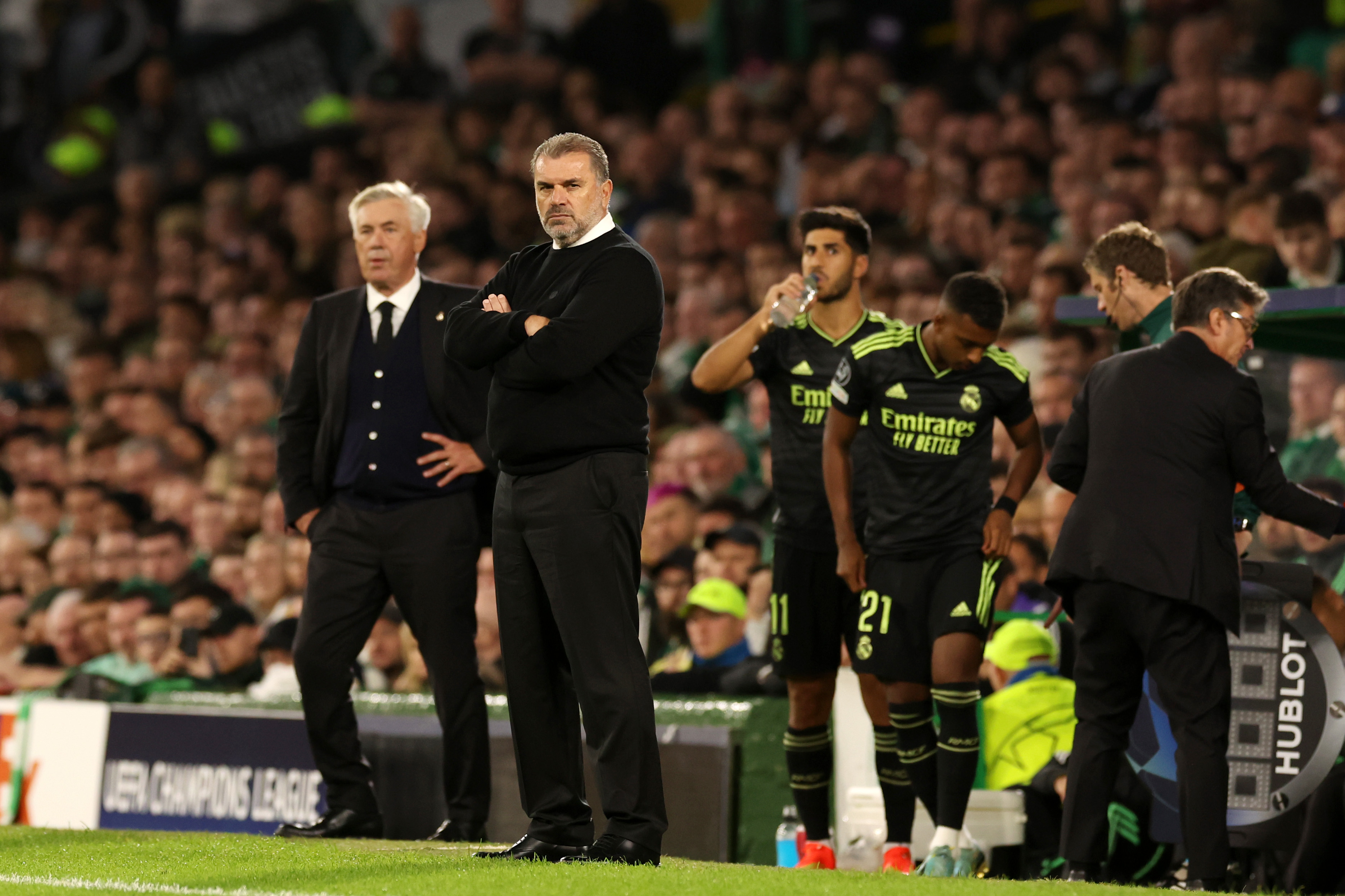 BT SPORT: The atmosphere was outstanding is that a real appreciation of the fact that this team is moving in the right direction?
Callum McGregor: "It is probably hard to think back to a team getting beat 3-0 at home and getting that type of reaction at the end. I would like to say thank you to the supporters who were outstanding as they have been waiting on these kinds of nights coming back to Celtic Park. They delivered and really drove the team on and we have a big appreciation of the fans' efforts."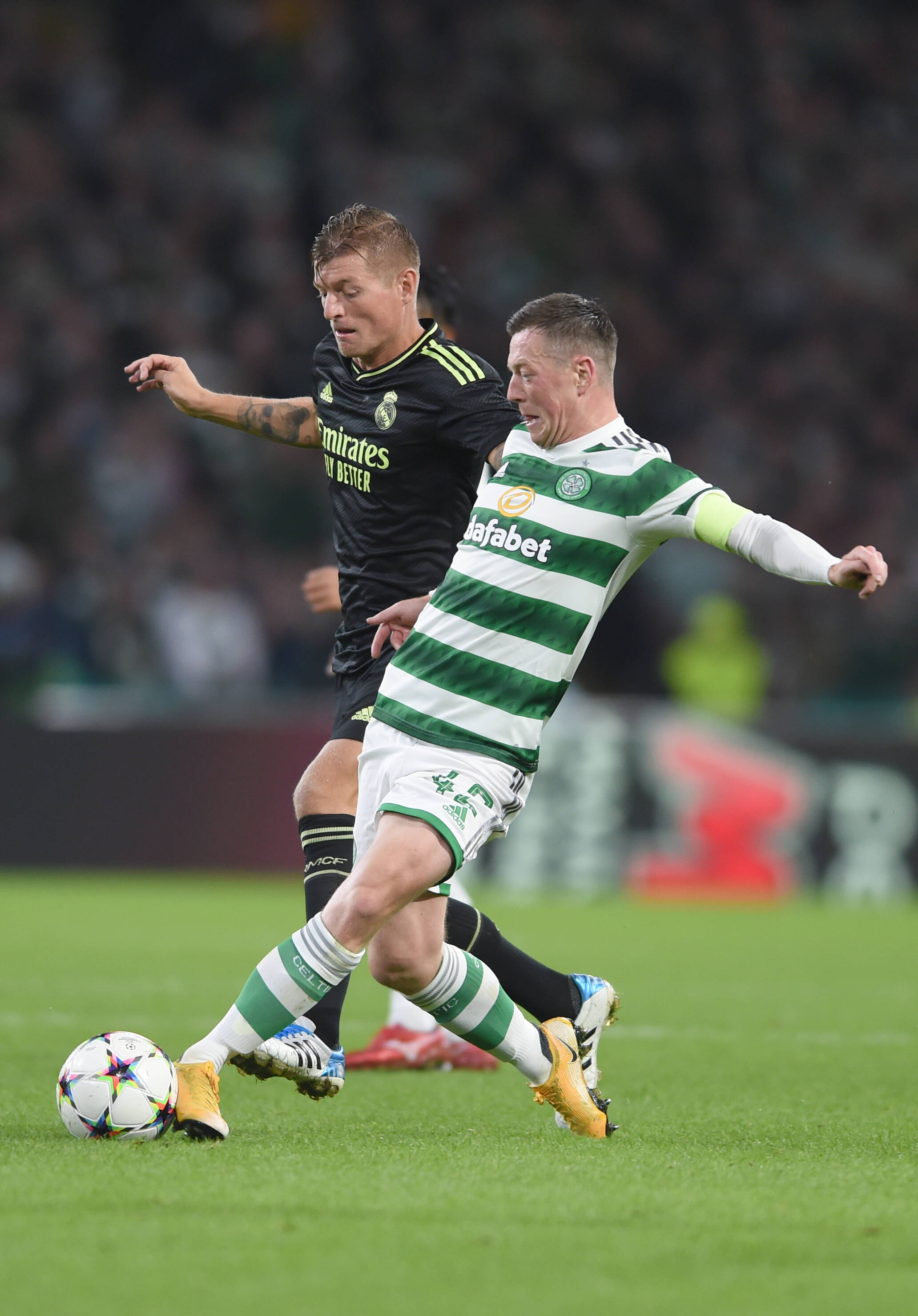 BT SPORT: "Has it given you extra hunger in the sense that no team is going to look forward to coming here and playing in that atmosphere?
Callum McGregor: "We spoke about that before and we wanted to make Celtic Park as uncomfortable as possible for visiting teams. Real Madrid are a top side and the holders of the competition but I think if you asked them it was probably uncomfortable for them and that is the way we want to make teams feel when they come here. We want to play our football and impose our style on them and take the game to them and give them a contest."
🗣 'I don't know how it stayed out'

Celtic skipper Callum McGregor is still in disbelief after his stunning effort from outside the box clipped the post in the first half ❌#UCL | 🎙 @Sports_EmmaD pic.twitter.com/w99lwDeqOA

— Football on BT Sport (@btsportfootball) September 6, 2022