Celtic 1 the Rangers 2 – Not the end of the World, we are in this together writes David Potter…
Today was a profound disappointment, but it is important to see it for what it was – a wake-up call, and a sign at the right time that somethings need to be sorted out. We still have time on our side, but not too much of it.
To today's game, first. The Rangers won because on two occasions the ball came into the box, and they hit the ball first time (one with the foot and once with the head) while the Celtic defenders failed to get there first. It is probably as simple as that. Against that, Celtic's forwards on rather too many occasions failed to deliver. Edouard's goal was fortuitous (whether it was legal or not is actually irrelevant) but a few minutes before he scored, he had an opportunity and scorned the chance to hammer it first time. It is a criticism that has been made of him before and it reduced the North Stand to apoplexy.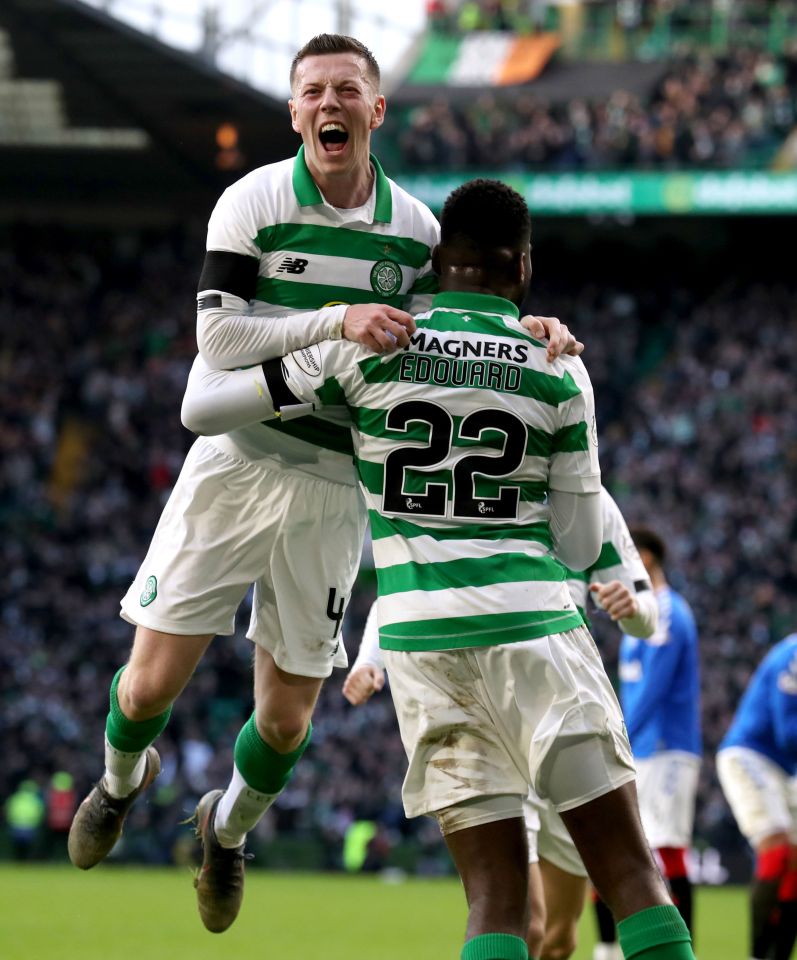 There is little point in blaming Kevin Clancy. He did have a poor game with a particular inability to get corner kicks/goal kicks correct, sometimes getting them blatantly wrong. The penalty I cannot say I saw clearly at the time, but in any case we made a hash of it. The sending off of the Colombian diver was long overdue, and really said it all about the gentleman concerned who, apparently, made a few death threat gestures as well.
And please don't anyone try to makes excuses involving the phrase "South American temperament"!
But back to Celtic. It would not be true to say that we were "outplayed" or anything like that. Indeed a case could be made for a draw being a fairer result, but we lost. James Forrest had one of his more anonymous games in his career. Mikey Johnston still has a wee bit to learn. Boli Bolingoli worked hard but still tends to over kick a ball and to be caught out of position – two fairly damning criticisms of a left back. Ryan Christie will know that he should do better with a penalty kick, and the two central defenders must have a look at how the goals went in. Neither should have happened.
So where stand Celtic for 2020?
Well, we are not in a bad place, really, but the danger signal is certainly up. Something must be done and fairly quickly, and those who try to make excuses like "a busy December" must reckon with the possibility that it may well be weekend – midweek from 18 January until 22 March – 19 games on the bounce, so it will not be an easy ride.
Get used to the idea of two games in a week.
As I see it, there are two problem positions.
One is centre forward and it is here that we really have to work out what to do with Leigh Griffiths. I felt today that he might just have made a difference if he had been given more of a chance. This policy of ten minutes at the end of every games does neither Griffiths not Celtic any favours. Give him a run in the team, even if it means keeping Edouard on the bench for a game or two – something that would not do him any harm.
The other problems seem to be left back. Keep Boli for back-up (he might make it yet) but I think the time has come to give Greg Taylor a run. He didn't really do very much wrong in the games that he played. And there is also the ever reliable and versatile Jonny Hayes.
Much is the cry for new signings. Hmmm, I'm not sure. We have been taken to the cleaners rather too often in the past by players who turned out not to be as good as everyone said they were.
But there is of course Victor Wanyama. Now we know what we are getting there! An enquiry to Southampton about Stuart Armstrong might not be the worst idea in the world, either, and there is also Kieran Tierney whose injury/illness/fitness problems might well lessen considerably if he came home.
There is clearly a lot to ponder about as we approach 2020. The problems have been identified, and there is still loads of good will. The looks on the faces of the players as they walked in a dignified way round the ground at the end said it all.
It's not the end of the World. We are all in this together, and together we can solve it.
David Potter
ALSO ON THE CELTIC STAR…
Sussed…
The Rangers left Celtic Park with all three points this afternoon and it has to be said Celtic got exactly what we deserved from the game that was a re-run of the League cup final groom earlier in the month.
Since that game when Celtic rode their luck to lift the trophy despite being outplayed by Steven Gerrard's side, Neil Lennon has been playing with Olivier Ntcham in the number ten role with James Forrest on the left and Ryan Christie on the right.
And social media and phone-ins were full of supporters' chat urging the Celtic manager to play players in their best position. The only trouble with that – and the evidence was presented to us at Hampden- is that Steven Gerrard has us sussed.
As soon as the team sheet was announced my pre-match confidence evaporated. We were playing into their hands.
Lennon won the tactical battle At Ibrox in September but has been outfoxed twice in December and his side deserved to lose today.
Not that we weren't given the rub of the green at key moments today. Remember when Samaras missed that penalty at Ibrox which effectively cost us the league. McGregor dived hard to his left to make the save. That's what he does. Had Samaras then and Christie today hammered it down the centre then they'd have scored. It's simple intelligence stuff on the opposing goalkeeper and we didn't do our homework.
Then after Christie "did a Samaras" Kent volleyed past Forster to give the visitors a deserved lead.
Celtic got lucky with a bizarre equaliser when a speculative McGregor shot deflected off Edouard's arm – which was in a natural position – to wrong-foot McGregor and give Celtic an equaliser.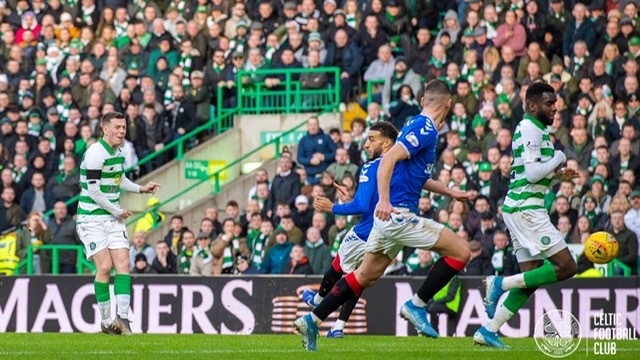 The score line was level at the interval and Steven Gerrard must have been confident that his side could win the points.
Neil Lennon ignored the evidence from the first 45 minutes, that Forrest was running on empty, Johnson not up to speed and that Bolingoli first touch is wasteful at best and the Rangers were happy to allow the ball to end up with him as it invariably led to them winning back possession.
If ever there was a game for a couple of changes at the interval it was this one but that didn't happen and after a series of corners Katic got a free header at the near post to restore their lead. It was coming. The decision by Clancy to award the corner was debatable – those watching on TV will know better but from the North Stand it looked like it was an Honest Mistake.
Changes inevitably came with Ntcham and Bitton being introduced at the expense of the two ineffectual wingers.
Griffiths was the final throw of the dice as desperation stage was reached. He wasted a free kick and undercooked a corner and that just about summed up his year. Frustrating.
Celtic have better players than the Rangers but they have our system sussed.
The players were applauded at the end despite the disappointment but this one goes down to the manager. S
Morelos cheated to the very end and got sent off deep into stoppage time for trying to con a penalty. The subsequent ban could come in handy.
The January window opens in a couple of days. The money is there to solve the problems we have. We need a striker. A central defender and we could certainly do with the return of Victor Wanyama to our midfield.
And at left back it's time to give Greg Taylor a run in the team.
Editor