THESE videos from Celtic TV are always enjoyable but perhaps the one released this morning tops them all. This one doesn't show a Treble being won, it doesn't show a Double Treble being won, no, it actually shows Celtic RETAINING the Scottish Cup for the third time in a row for the FIRST time in our long, proud and unbroken history and at the same time winning a TREBLE Treble and on the 25th of May too.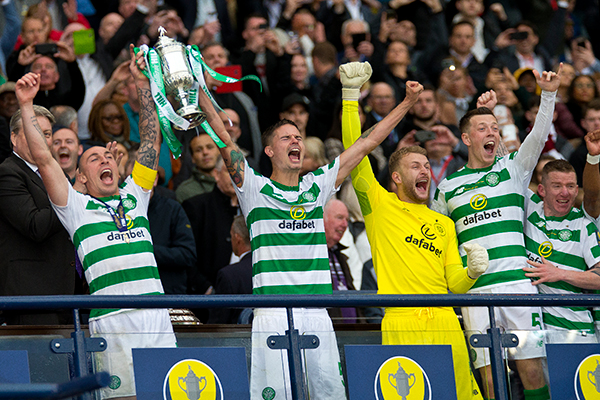 Billy McNeill's number was on the players shorts. He called it right when he said there's a fairytale about our club and Stevie Chalmers – whose number 9 was also on the shorts on Saturday, would have been proud of the finish from the current Celtic centre forward Odsonne Edouard to win the cup.
Neil Lennon was full of praise for his French striker after the Cup Final win. "Odsonne's carried the flame up front and he did it again brilliantly in the cup final," he said to the official Celtic site.
"We've had one fit centre-forward since I've come in, and he's only 21 and he's taken on that responsibility magnificently.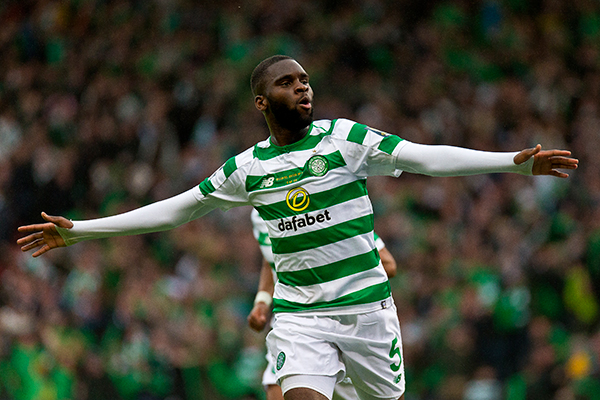 "Saturday was just another brilliant show from him in a big game. He's put himself down in the annals of the club's history. I like him as a player a lot. His temperament and his quality is fantastic.
"Hearts made it really difficult for us, but the players were magnificent, and it's a monumental effort to do what they've done over the past three years."
Special, special times folks. Sit back and enjoy because this is how it feels to be Celtic…
⏰ #ScottishCupFinal Unique Angle Time! ⏰

???????????? @Oedouard22 was at the double at Hampden, scoring the vital goals as #CelticFC clinched the #TrebleTreble!

For the full post-match celebrations go to https://t.co/yBgDKx9r33 pic.twitter.com/mbqWYP5C13

— Celtic TV (@CelticTV) May 27, 2019