2018 – HERE' TO THE YEAR THAT'S AWA'…
There can be little doubt that 2018 finished badly – very badly, in fact, in circumstances that may yet have long term implications. The initiative, the momentum, the impetus has now sadly moved elsewhere, at least temporarily. It is the clear task and duty for 2019 to bring things back.
That said, we must not allow ourselves to be blinded to the fact that the calendar year of 2018 has been a very good year indeed – not quite as good as 2017, but the fact that we lifted the three domestic trophies available to us says it all.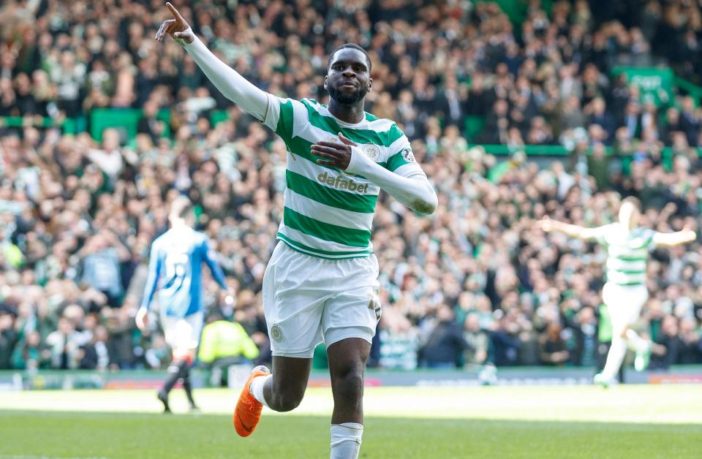 Who can forget the games against Rangers in March and April when the League was won so comprehensively, or the Scottish Cup semi final against the same opponents, leading to the 38th Scottish Cup against Motherwell in the final with these goals from Callum McGregor and Olivier Ntcham?
And then again just a few weeks ago, we lifted more silver when Ryan Christie scored the only goal of the game against Aberdeen. Brendan Rodgers has yet to lose a domestic trophy.
So all that was good. Distressingly, there has yet to be a renaissance in Europe. Yes, I know we qualified for the last 32 in the Europa League, but we failed to reach the Champions League, and there was once again a whole list of defeats in Europe where elementary errors in defence proliferated. Only a fool would approach the games v Valencia with any degree of optimism.
So where stands everyone?
The management team has made a few mistakes, but the balance sheet is firmly in credit.
The development of youngsters like Johnston and Ralston is to be commended. Brendan Rodgers is to be commended also for his dignity and good behaviour. I do not recall any tantrums, or spats with opposing managers or referees, and in this respect, he is far superior to most.
The acid test of Brendan Rodgers is fast approaching however. How will he deal with the revivalist Rangers? If he buys anyone in January, they must be a success. No Pukkis, Boerrigters or Scepovics please.
Goalkeeping is not a major problem. Craig Gordon and Scott Bain are both more than capable, and if Gordon could only kick accurately, he would be a complete goalkeeper.
Defence is more problematic.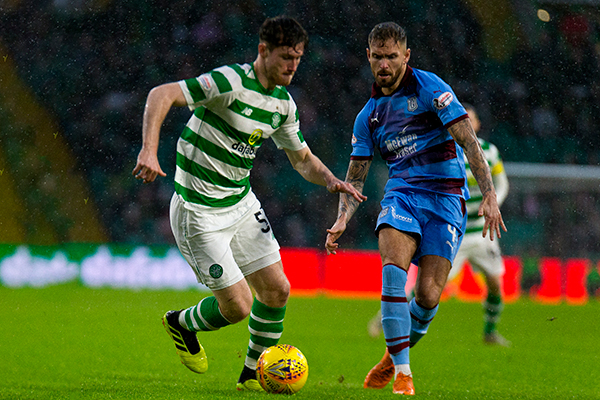 In Anthony Ralston, we may have the solution to the right back problem (Mikael Lustig should now be honourably phased out. I think he will make a very good coach, although maybe a career in the police beckons as well – he certainly looked good in that hat!)
One presumes that Kieran Tierney will be back on 19 January to solve the left back problem, which leaves us with the central defence. Filip Benkovic, I hope, will be with us all season. He is a class act. So too is Dedryck Boyata – which made his awful performance at Ibrox all the more depressing.
But we all know that Dedryck carries luggage, and quite a few of us will never forgive him for his behaviour in the summer. It may not be true to say that he cost us our Champions League spot, but what he did, did not help.
It will be interesting to see what happens to him in January. Given the fact that all Europe knows about his spoilt brat behaviour, there may not be too big a queue clamouring to sign him, and the queue would further diminish if they were at Ibrox on Saturday. Jozo Simunovic is by no means the worst in the world, and Kristoffer Ajer gives the impression of being bright enough to learn. Jack Hendry I am not so sure about, but he may still be a handy man to plug gaps.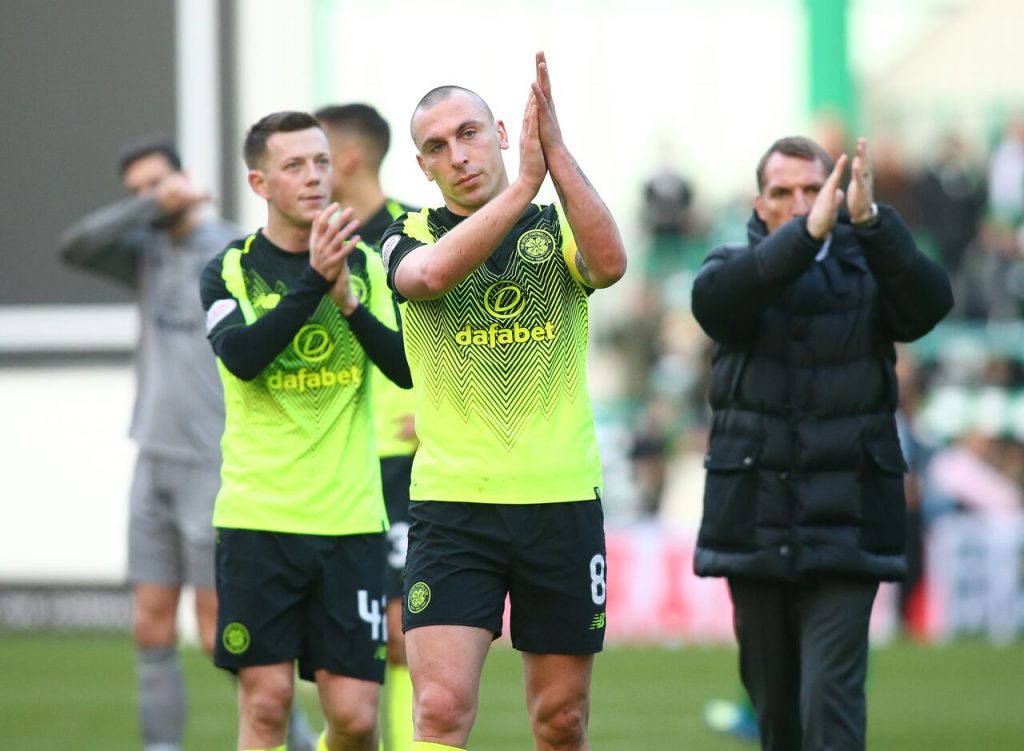 Midfield – there is no problem about Callum McGregor, James Forrest and Ryan Christie. They can all hold their heads up after Saturday, and the potential of these three is astounding.
Mikey Johnston is progressing at a rate of knots, although Ibrox on Saturday was maybe a step too far. Lewis Morgan I would like to see get a run in the team as well. Olivier Ntcham is a man I cannot make up my mind about. Capable of some great performances, but also capable of allowing the game to pass him by. Recent performances have been poor.
Tom Rogic had a very poor game against Salzburg, but has been generally good in other games. He seems to play his best as a substitute, and is certainly capable of taking a goal. And then we come to Captain Courageous Scott Brown. His contribution to the club has been tremendous over many years, but it may be time soon to let him go to Australia or wherever he wants to go. But he has still a role to play this season.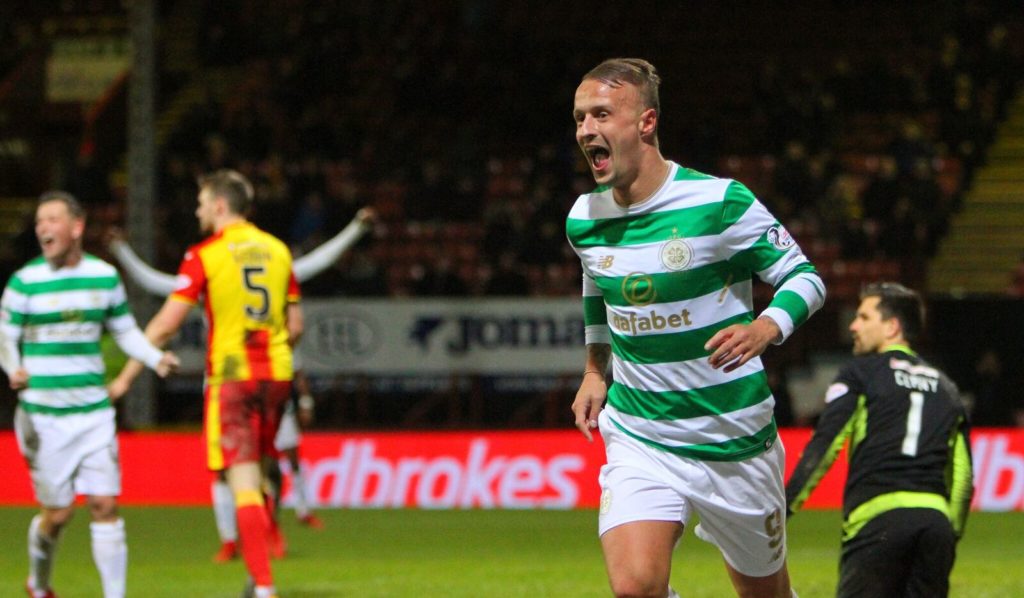 Up Front – the problem area. In the absence of Leigh Griffiths (who we hope and pray will be back with us soon) the only real strker we have is Odsonne Edouard. Eddy turned it on when we needed him at Pittodrie, and we must remember that is still learning his craft in what must be, weather-wise and culture-wise, an alien environment for this young man.
He requires persistence and we require perseverance. And then we have the biggest enigma of them all – Scott Sinclair. He came good at Pittodrie – not only were his three goals well taken, but his general play was first class as well. And then at Ibrox he disappeared! And yet the talent is there. Consistency is required.
Fringe players like Johnny Hayes and Emilio Izaguirre and a few others are a problem, and it might be difficult to resist a reasonable bid for some of them if they are to get first team football.
Yet the club is in good heart, with the support solidly behind them. You might not think it from the pro-Rangers hsyteria of the media, but we are still in the best position to win the League. But the game must now be upped.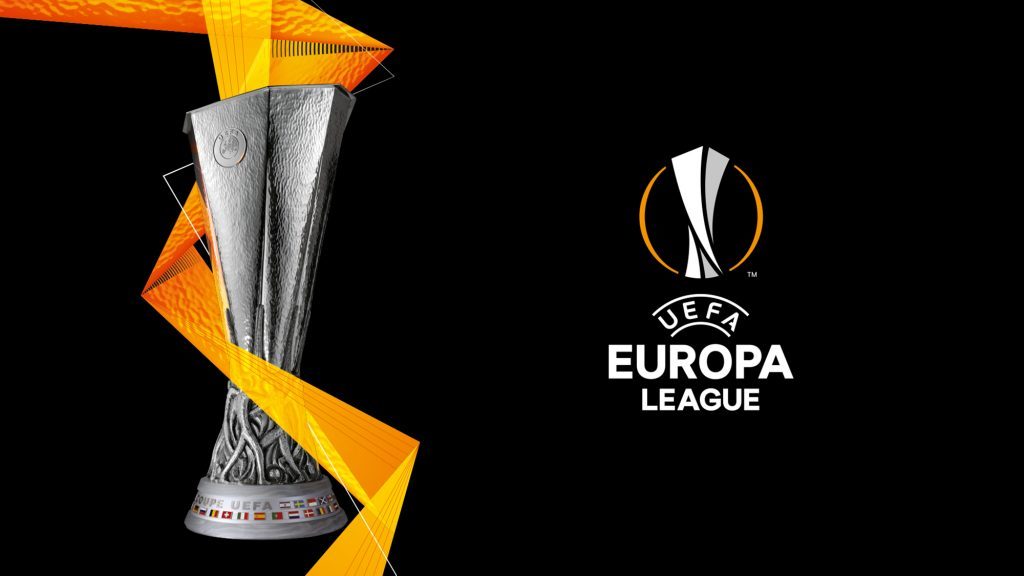 According to my reckoning there are still 32 games to be played in all competitions (ever the optimist, I am assuming that we will reach the Scottish Cup and Europa League finals!). We already have one trophy in the cabinet. I am sure there will be more. But they will have to be worked for. If there is any justification at all for the midwinter shut down (and I can't say I find the fans enthusiastically behind the idea!), it must be used to Celtic's advantage.
Oh, and please could someone tell me that I am mistaken when I hear about a £2 million bonus for a certain man?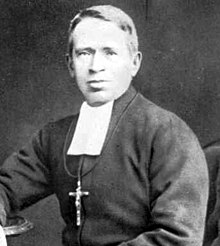 The man is a worthy Celt, but £2 million coming from a club like Celtic to anyone's private coffers is an obscenity. Not only could that money go towards a player, but I also remember reading things about "poor children" and " dinner tables". Please someone tell me that this is not true.
David Potter
WRITING FOR THE CELTIC STAR…if you would like to try your hand at writing a Celtic related article for The Celtic Star, we'd love to hear from you. As long as it's Celtic related and you have something you want to write about, or get off your chest, then we'll get it up on the site for you. Just email your submission to editor@thecelticstar.co.uk and we'll do the rest…