Neil Lennon said in his pre-game press conference that changes would be made and we got to see some of the players we were crying out for impress as Celtic secured their first win of the Europa League group stages campaign with a 3-2 win over Lille.
Seeing some of the fringe players getting a run out provided the much needed bit of interest that this game needed, as it seemed like nothing more than a meaningless game.
A midfield three of Soro, McGregor and Turnbull would be an interesting prospect. We also saw a debut for Northern Ireland international Conor Hazard and highly rated youngster Cameron Harper made the bench. Laxalt starting was a bit of a surprise as he went off with a knock on Sunday as it was expected Greg Taylor would get some minutes. A decent performance was needed as if Celtic conceded 3 goals that would tie them with Slovan Bratislava for most goals conceded in a Europa League group stage with 20 which would have been an embarrassing record attached to our name.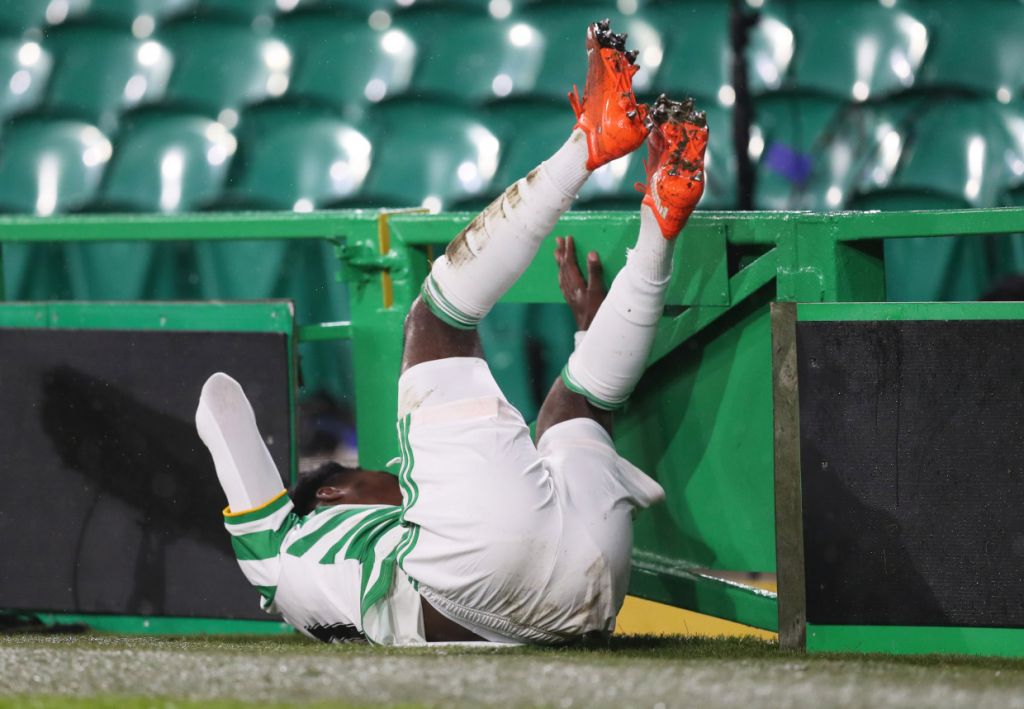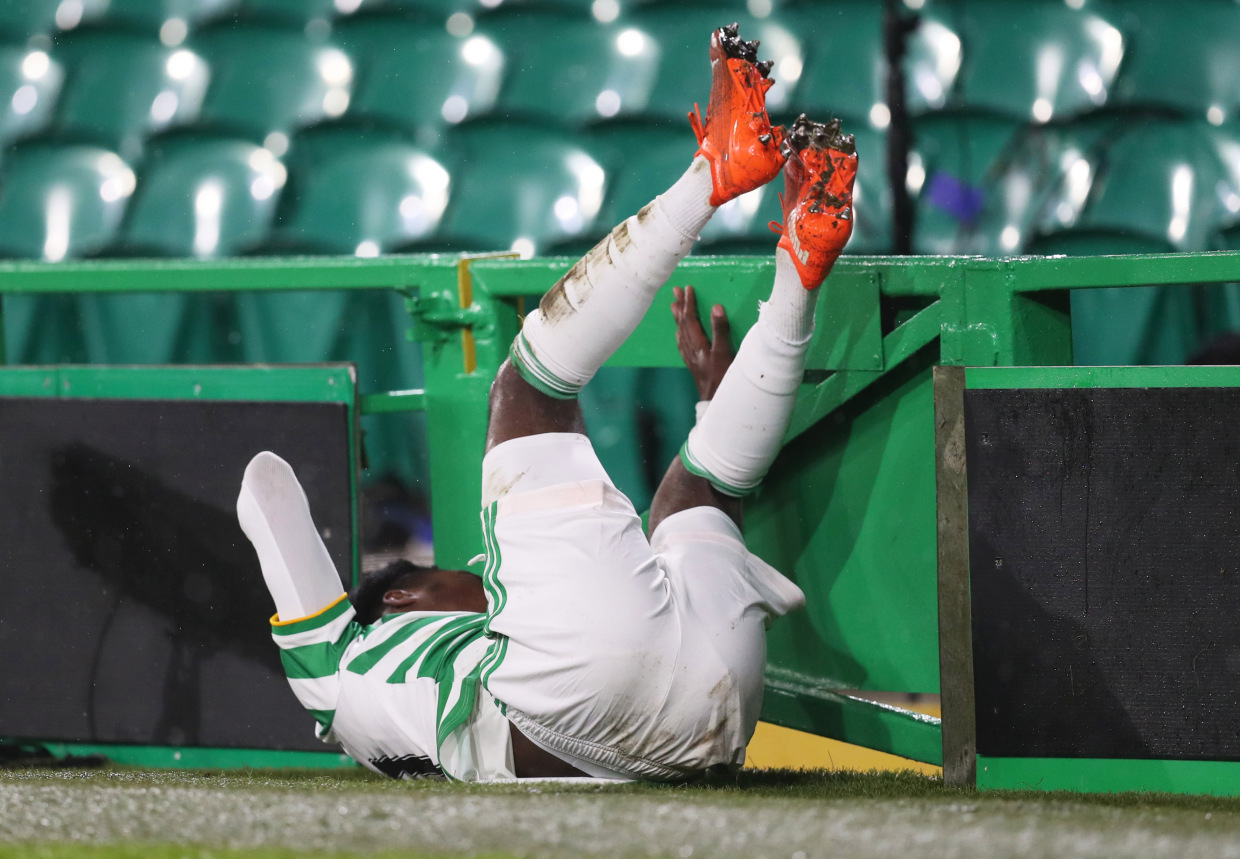 11 minutes in, after a positive start from the Hoops, after a collision with a Lille player birthday boy Jeremie Frimpong was sent flying head first into the advertising boards. Luckily Frimpong got up and played on, but I felt more attention should have been paid to the Dutchman and he shouldn't have been rushed back on the park that quickly after a sore-looking head knock.
On 22 Minutes Celtic took the lead, and from a corner nonetheless! A cracking delivery from David Turbull, something we have been sorely missing from set pieces with Ryan Christie standing over them, landed right on Chris Jullien's head who headed it home. It's no surprise that Turnbull has a good corner on him, as he was the corner-kick taker for Motherwell. Celtic have sorely missed the threat Jullien poses from set pieces so it was good to see him back doing that.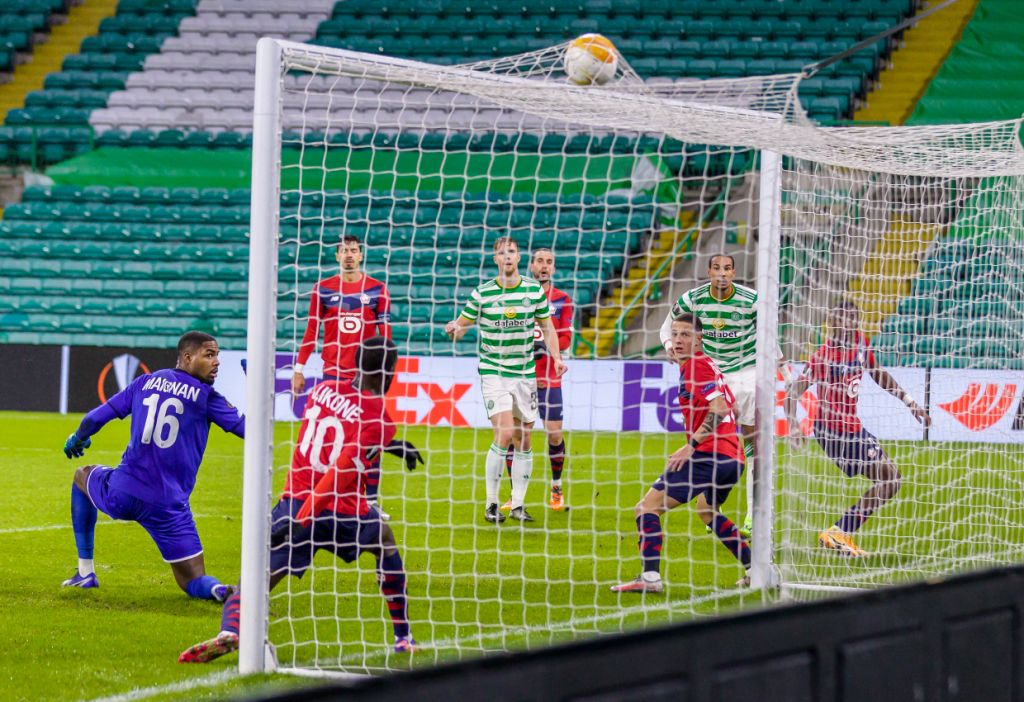 2 minutes later though, a disastrous pass back from Callum McGregor allowed Ikone to equalise for Lille. McGregor has had quite a steep decline in performance compared to last season and that is another error to add to his catalogue of mistakes this season.
Some good play from Turnbull set Jeremie Frimpong who won a penalty for the boys on 30 minutes. You've got to have some respect for McGregor as it takes some amount of guts to step up and take a penalty kick after an earlier howler but he scored a great penalty.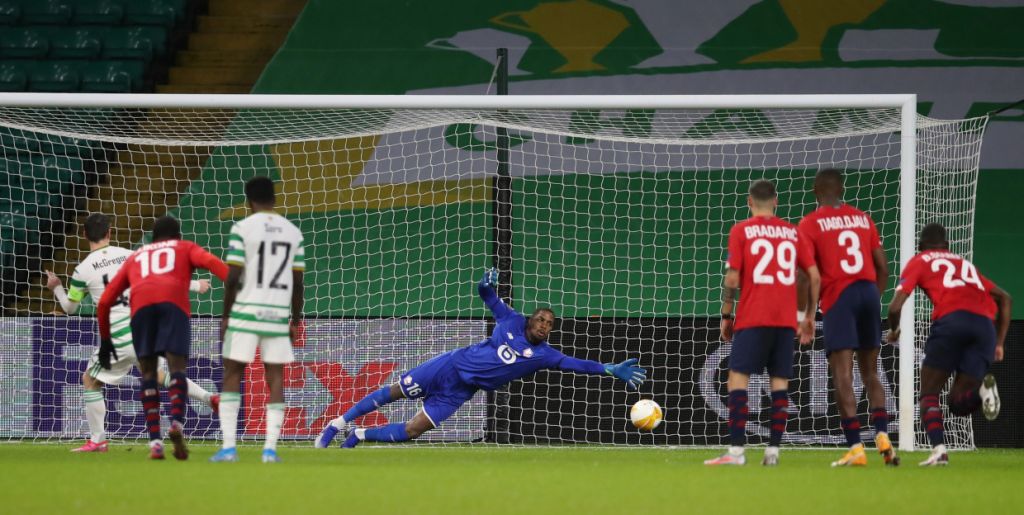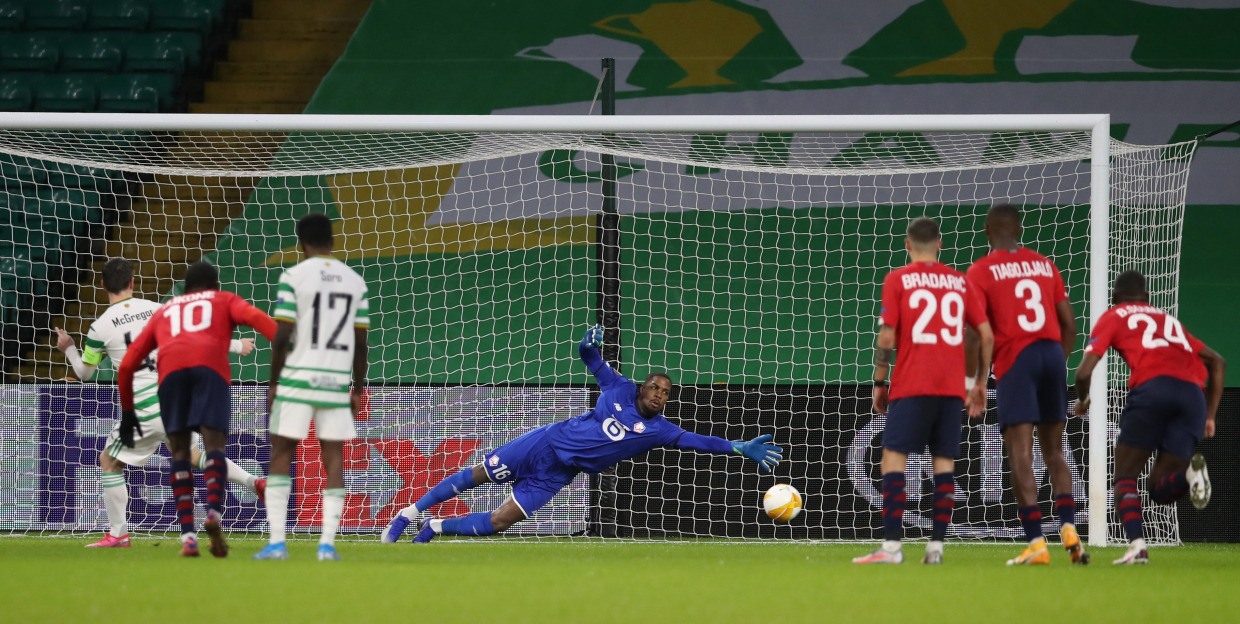 Following the penalty, Frimpong was replaced by Ewan Henderson, which seemed like an odd change considering a natural winger in Cameron Harper was also on the bench. Ismaila Soro was a player who impressed in that first half and continued to impress as the game went on. He provides everything you want in a deeper role. He shows good composure, a good passer of the ball and isn't scared to get stuck in when needed. Overall, Celtic approached that first half with a fresh, sleeves up approach and a positive attitude which seems to have been lacking for weeks. Another positive was that the players' heads didn't go down when we conceded, something that has become way too much of a theme and way too much of a regular occurrence recently.
Ewan Henderson impressed in the Second half despite playing out of position. He wasn't playing in his preferred position but didn't look fussed and didn't look out of place whatsoever. He is a player who has been sorely under utilised by Lennon this season and who should make more appearances as the season goes on.
David Turnbull was also taking up some good position early on in the second half but disaster struck on 71 minutes. Lille got their sought after equaliser and of course, it had to come courtesy of former Celtic loanee Timo Weah. Celtic again switched off for the second ball and they were punished as Timo Weah finished well and didn't overcelebrate, showing respect to his former club.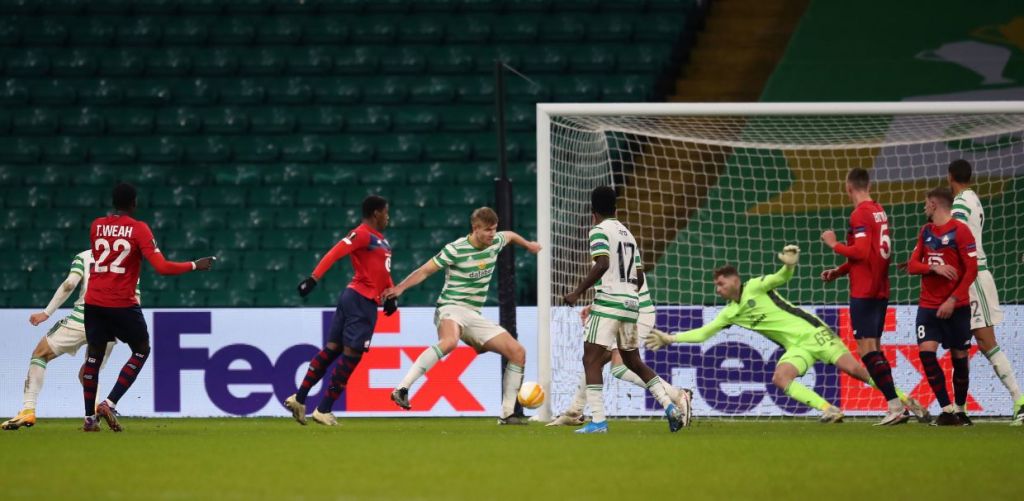 Celtic quickly got back in front though, and it was a brilliant goal from David Turnbull which was all he deserved after tonight's performance. It was a mazy run from Ajer, playing at RB tonight, who found Turnbull on the edge of the box and Turnbull dispatched the chance with ease. Changes followed, with Klimala, Ajer and the match-winner Turnbull making way for Ajeti, Rogic and Stephen Welsh. Celtic were able to hold on and David Turnbull's first Celtic goal secured Celtic their first win of the Europa League Group Stage campaign.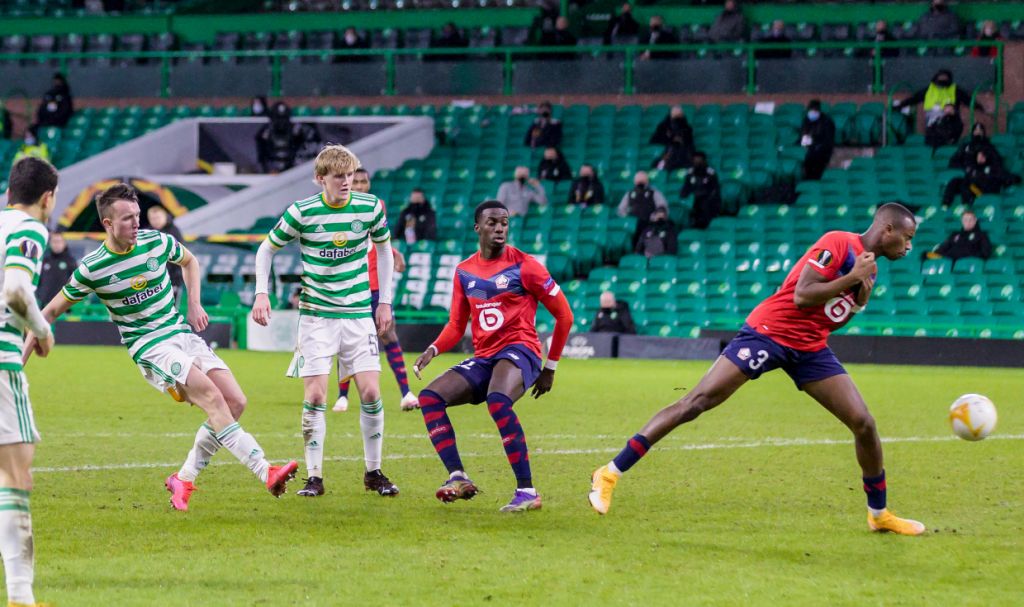 It was an excellent performance from the players tonight. We came with a real freshness and vibrancy that we have been missing in recent weeks. I hope that this isn't just a flash in the pan, like the Aberdeen game at Hampden and that this can prove to be the turning point we are needing and the performance can carry over to the game against Kilmarnock on Sunday. It was much more like it from Celtic, and there were positive performances all across the park.
For me, Turnbull and Soro were the standouts and have to be the first players on the team sheet on Sunday. They had a massive influence on the midfield which was clear for all to see, and it is vital that Celtic build on this performance. Ismaila Soro would be my MOTM. He was everywhere tonight, getting stuck into the Lille players are protected the Celtic defence brilliantly. Lille are 2nd in Ligue 1 so this was no easy team to face, and our fringe players impressed against a tough opposition.
James McKenzie
— David Turnbull (@10DavidTurnbull) December 10, 2020