ON THIS DAY IN 1969, the Scottish Cup Final was played at Hampden and Rangers were well and truly put to the sword as Celtic thrashed them 4-0 in front of a crowd of 132,870.
The Celtic team was Fallon, Craig, Gemmell, Murdoch, McNeill, Brogan, Connelly, Chalmers, Wallace, Lennox, Auld.
Billy McNeill scored with a magnificent header in the first few minutes, Bobby Lennox and George Connelly both scored before half time, then Steve Chalmers added a forth to seal a memorable win for Jock Stein's side.
It was a rough, unpleasant game of football but Celtic rose above all provocation to win the Scottish Cup for the 20th time.
Some Rangers fans tried to get the game stopped when it is 4-0 for Celtic.
You can want to watch highlights below.
The Trivia points for this Cup Final win on The Celtic Wiki include:
*Celtic sealed the treble in emphatic style! They had now won the three domestic trophies in the space of 28 days.
*Referee Jim Callaghan used a new 50 pence coin to use at the toss. Sports mimister Denis Howells allowed the new coin to be used even although it would not become legal tender for another 6 months.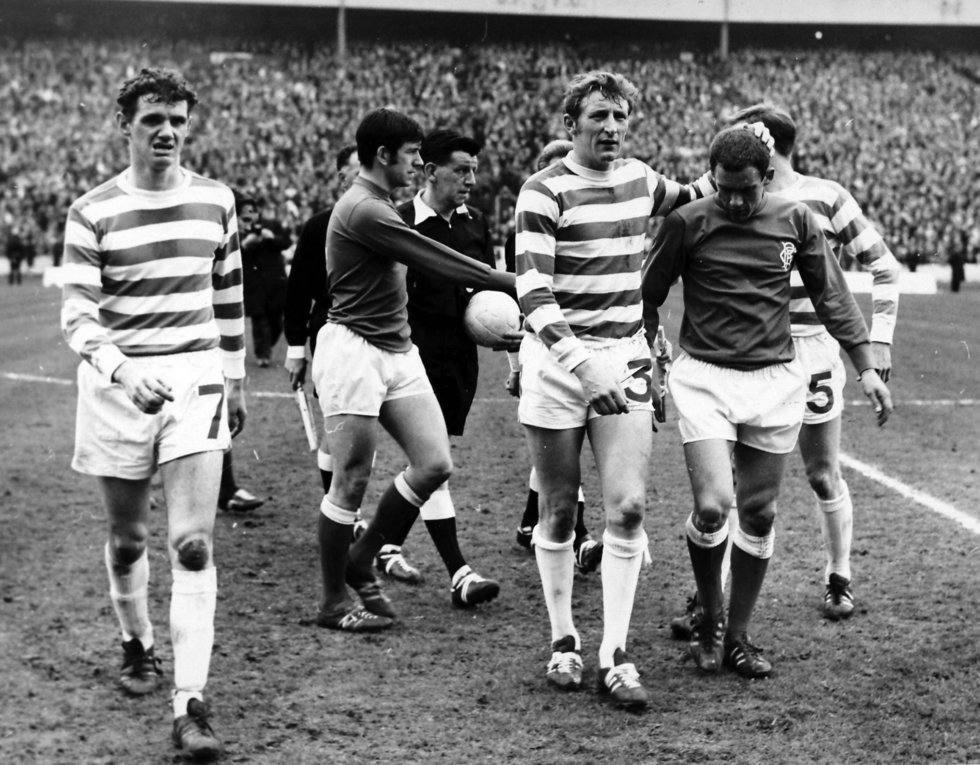 *Rather strangely Rangers were strong favourites having demolished Aberdeen 6-1 in the semi-finals so this was not expected to be as one-sided as it became.
*Jimmy Johnstone and John Hughes were missing and Harry Hood was cup tied. Hughes had recovered from his ankle injury but was not match fit. Jimmy Johnstone was suspended (for two weeks) having picked up three yellow cards during the season.
*This was Celtic's first win in a Scottish Cup Final over Rangers since 1904. It was also Rangers first Scottish Cup Final defeat since 1930.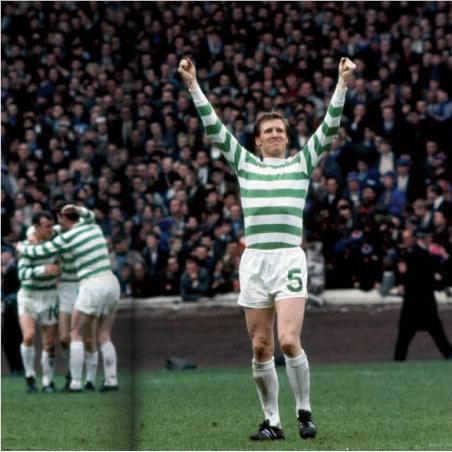 *Rangers were so confident they had arranged a post match party at Ibrox with accordian bands….it was cancelled afterwards.
*Newspapers reported that 200 arrested during and after the match after Rangers fans tried to invade the park at 4-0.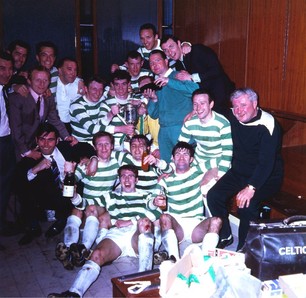 *Celtic fans were criticised in the press for booing during the pre match national anthem (God save the Queen) and waving Irish flags throughout it's duration.
*At the end of the game the jubilant Celtic players 'presented' goalkeeper John Fallon to the supporters in view of his tremendous performance in goals.
*In the 1971 film, Dulcima, John Mills, for no plot reason, sits watching the goals from this game on the tv news. The Director must have been a Celtic man!