There were many reasons to be happy today, the main one being the fact that we have stopped the rot and that the sub-standard performances of the last three games have now been wiped out by the sort of performance that we expect from Champions and that we expect from Celtic.
Five absolutely first class goals – I thought that Kyogu had blown it for the first by not shooting first time, but it was a wonderful piece of manipulation, and how I love to see headed goals! Two absolute bullets! And some great play throughout.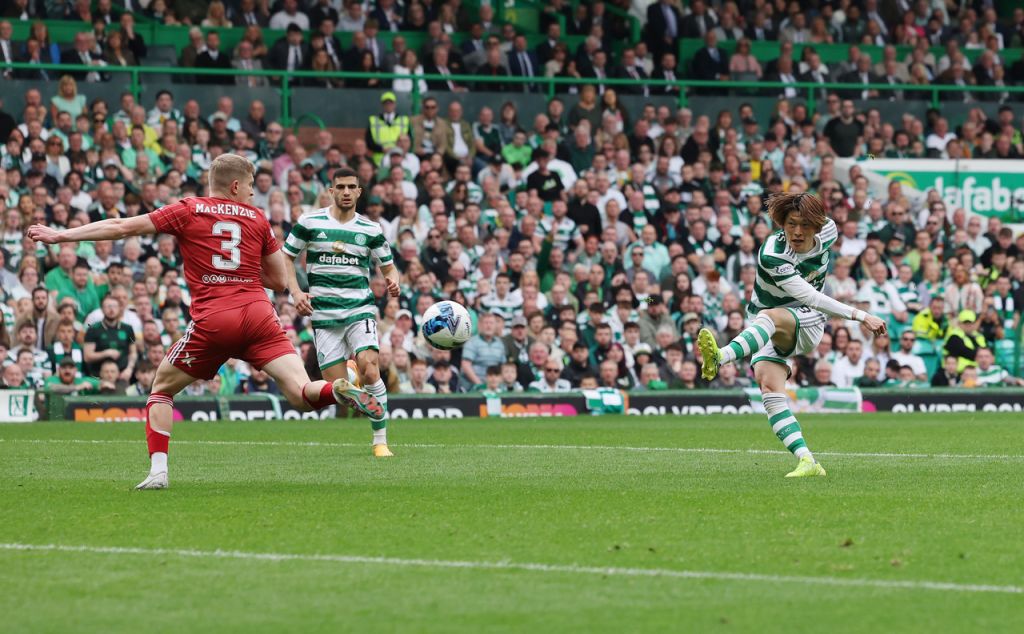 I was not the only person to wonder whether Iwata is centre half or not. I have to say that he did not put a foot wrong today, but that could be said about the whole team. And what about young Ben Summers? We only got ten minutes of him, but it was some ten minutes! We seem to have something there. He has already played the part of Tommy Burns in a documentary, I understand. That is no bad model. Keep working, Ben!
The injuries caused concern. Kyogu's looked bad, as indeed did Johnston's, but let's hope they will both be with us next Saturday. But the whole team played well, and most importantly looked as if they wanted to be there, and as if they wanted to play for Celtic. With an attitude like that, there should be no problem next Saturday.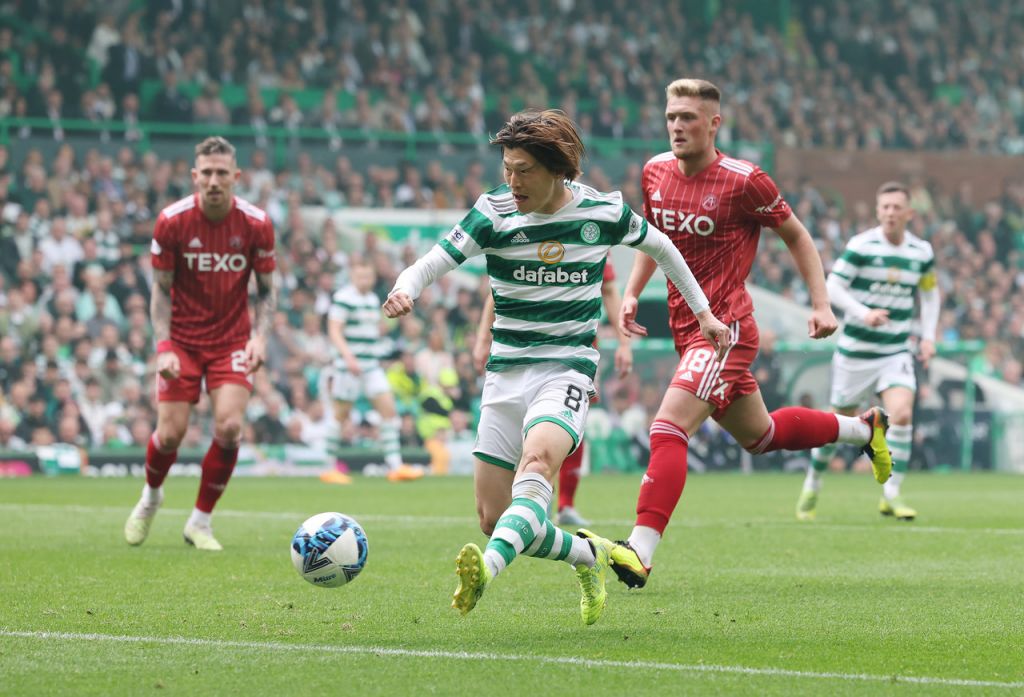 A couple of minor down things about today. The amount of the detritus from the tifo display was annoying especially the time when the ball got wrapped in green! That was funny, but we might not have been so amused if it had happened in an important game. The other thing was that the display was very impressive – but I only realised that once I got home. We who were holding up the colours did not really get a good view of the global picture. So, the next time… and oh yes, I am sure there will be a next time. We never stop, and we never get tired of celebrations, because green and white goes well with silver!
Aberdeen? Well I feel that they might be good next season and put up some sort of show. They have a good Manager and a fair support. But not today. They were poor, and clearly needing their holidays.
Tottenham Hotspur? Dinnae be daft, Ange! And don't listen to Neil McCann who did his best on BBC to tell you to go! Think what happened to Brendan Rodgers, and indeed Martin O'Neill, neither of whom really set the heather on fire down south. Spurs may have a wonderful stadium, a huge fan base and loads of money, but they are also a Managers' Graveyard and a home of lost causes. Parkhead, on the other hand, is now vibrant and rocking – and you have done a lot to cause it. Stay, Ange, stay!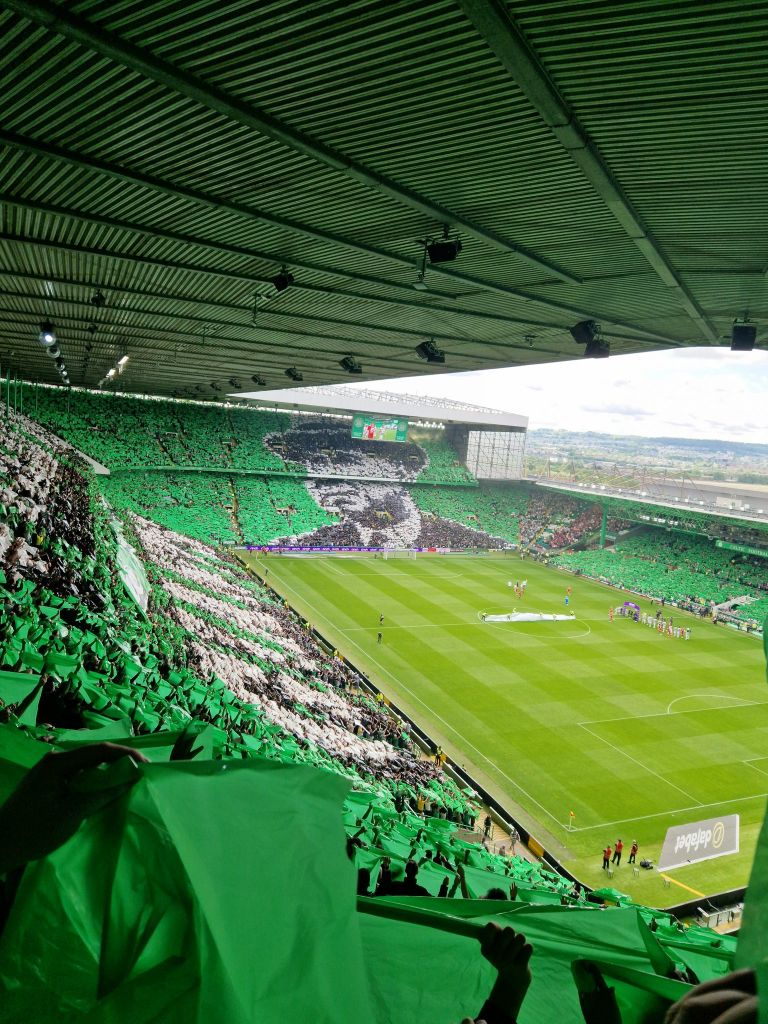 And we now look forward to next Saturday. I hope to see more happy faces. But let us not, in our moment of triumph this weekend, forget Feyenoord in 1970 when we thought we were home and dry. And those of us who love horror stories involving the men from the north can look up February 2000, March 2003 and May 2011!
But enough of pessimism. A day to be happy! There have been 23 Premiership seasons, and we have been Champions in 17 of them, if I can count correctly. That is no bad record.
David Potter
🚨 The Champions turn on the style!

An #UniqueAngle to remember as the Celts put five past Aberdeen in front of a packed Paradise!#CELABE | @CelticFC | #COYBIG🍀 pic.twitter.com/9sqZTaGzND

— Celtic TV (@CelticTV) May 27, 2023